Shadowspear ARRIVES! This week, Chaos (and the Emperor) possesses your wallet.
The big shiny box with all-new Primaris and Chaos minis is upon us. Get you wallet ready for Shadowspear – and what timing – it shows up right on time with the Vigilus countdown expiring.  I wonder what happens next…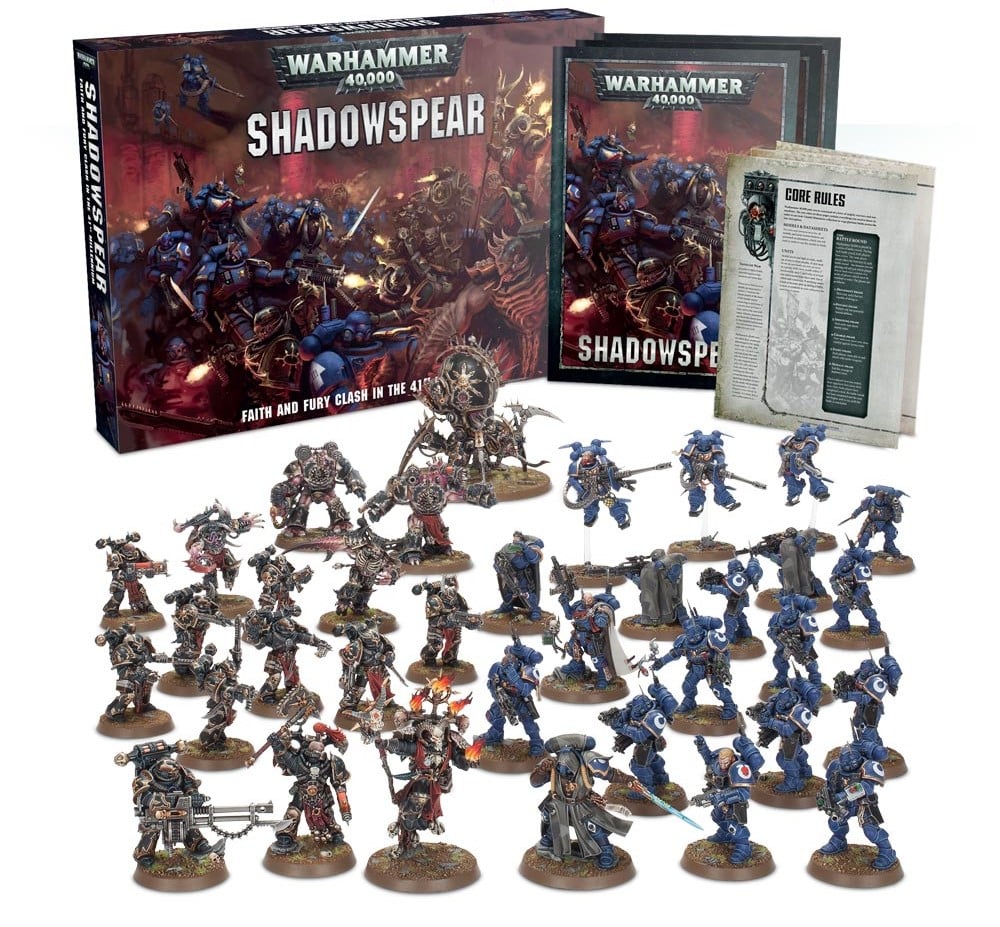 Shadowspear

 $175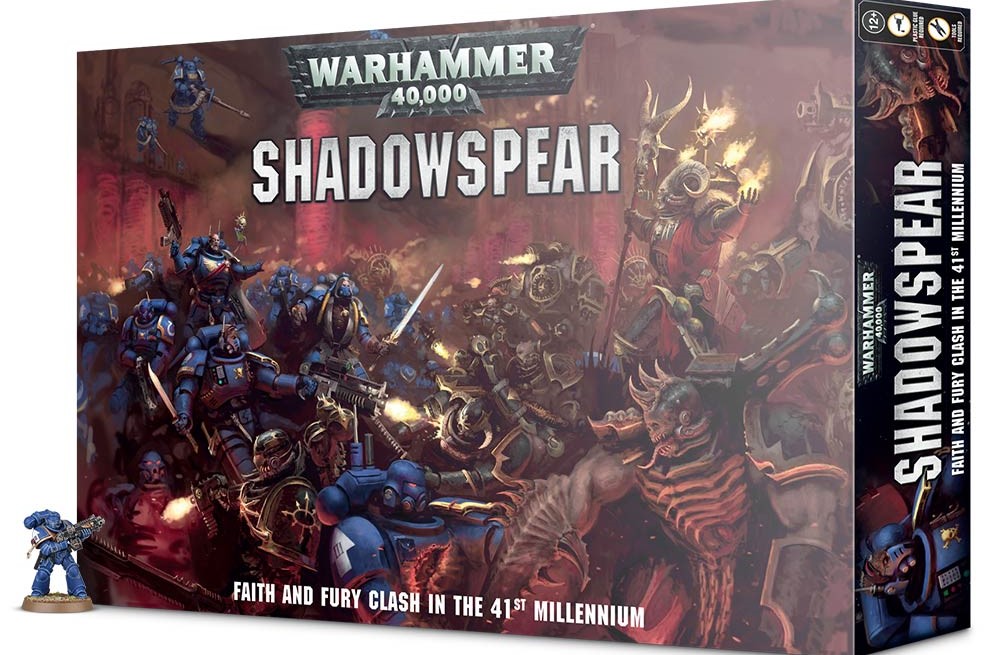 ~ Be you Primaris or be you Chaos?