Pimpcron's Gamemat.eu Desert Houses Review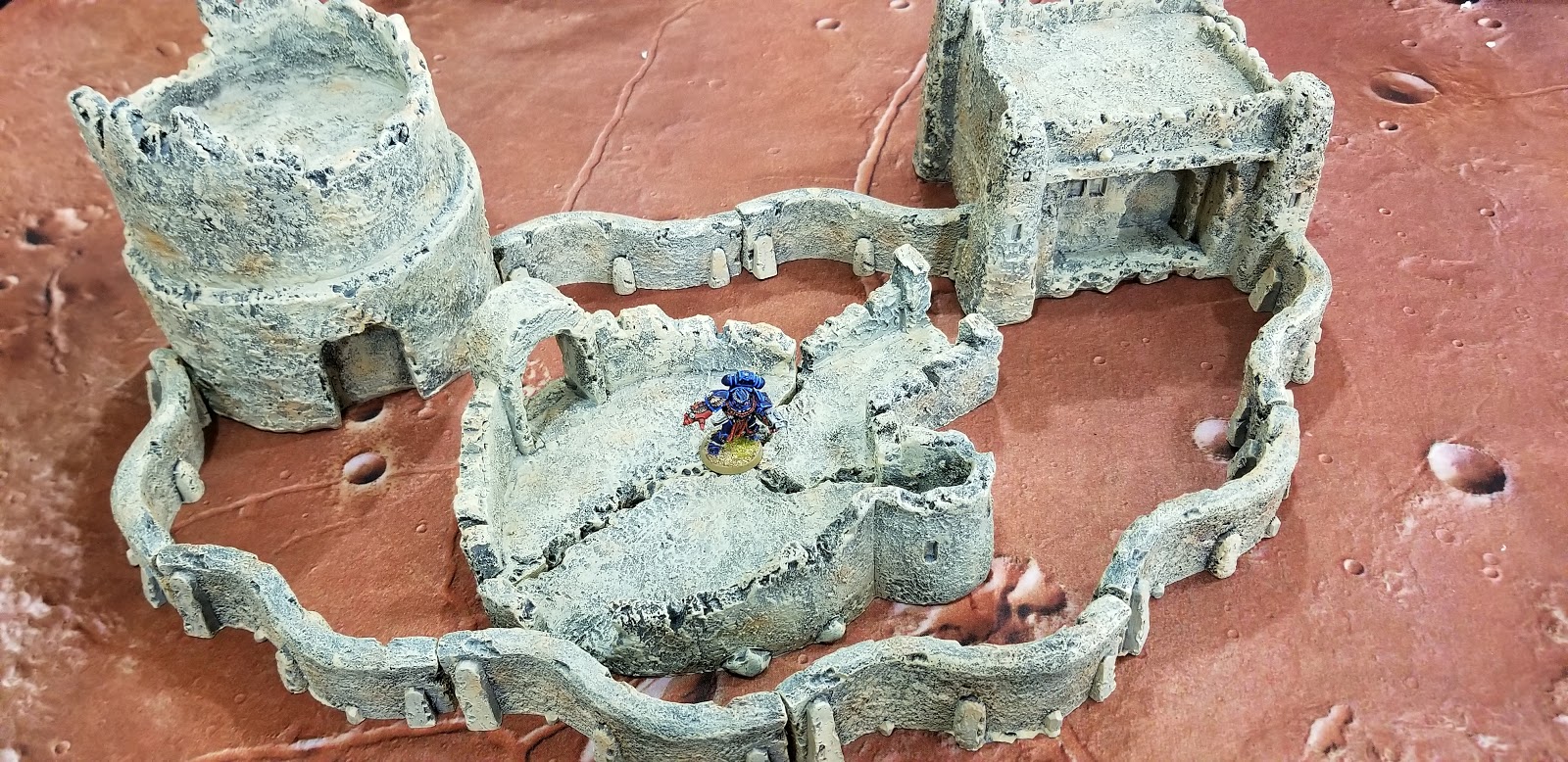 Pimpcron reviews the Desert Houses from Gamemat.eu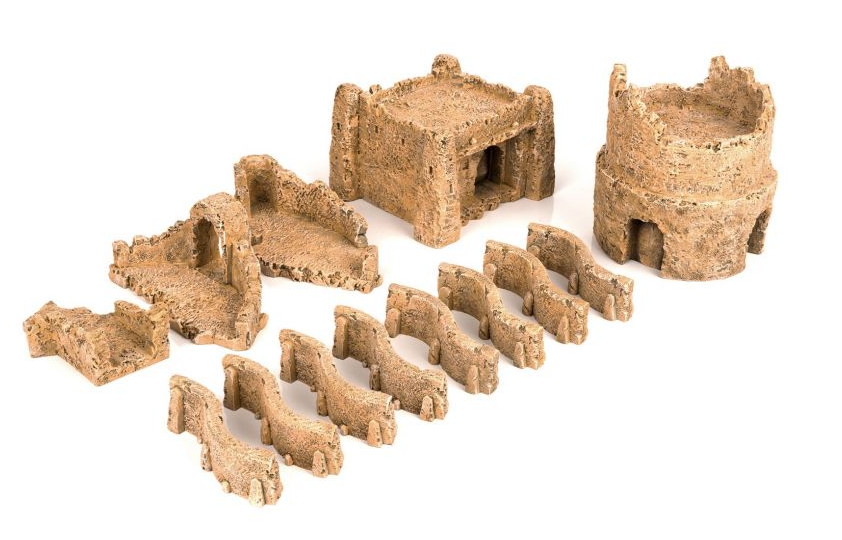 Hey Earthlings! The People's Pimpcron is back with a Gamemat.eu review of their "Desert Houses" set. I am a shortcut kind of guy, so I enjoy the fact that I can buy their products pre-painted. These are resin terrain pieces and there is no assembly at all. Pull them out of the box and place them directly on your tabletop. I bought this set for Shorehammer this year and I will definitely be buying another of these sets. This retails for $89 if you're in the ole USA as with all of their sets, it comes with a bunch of parts. Above you can see the official picture from their website, but below you will see the pictures I took using Chapter Master Pedro for size reference.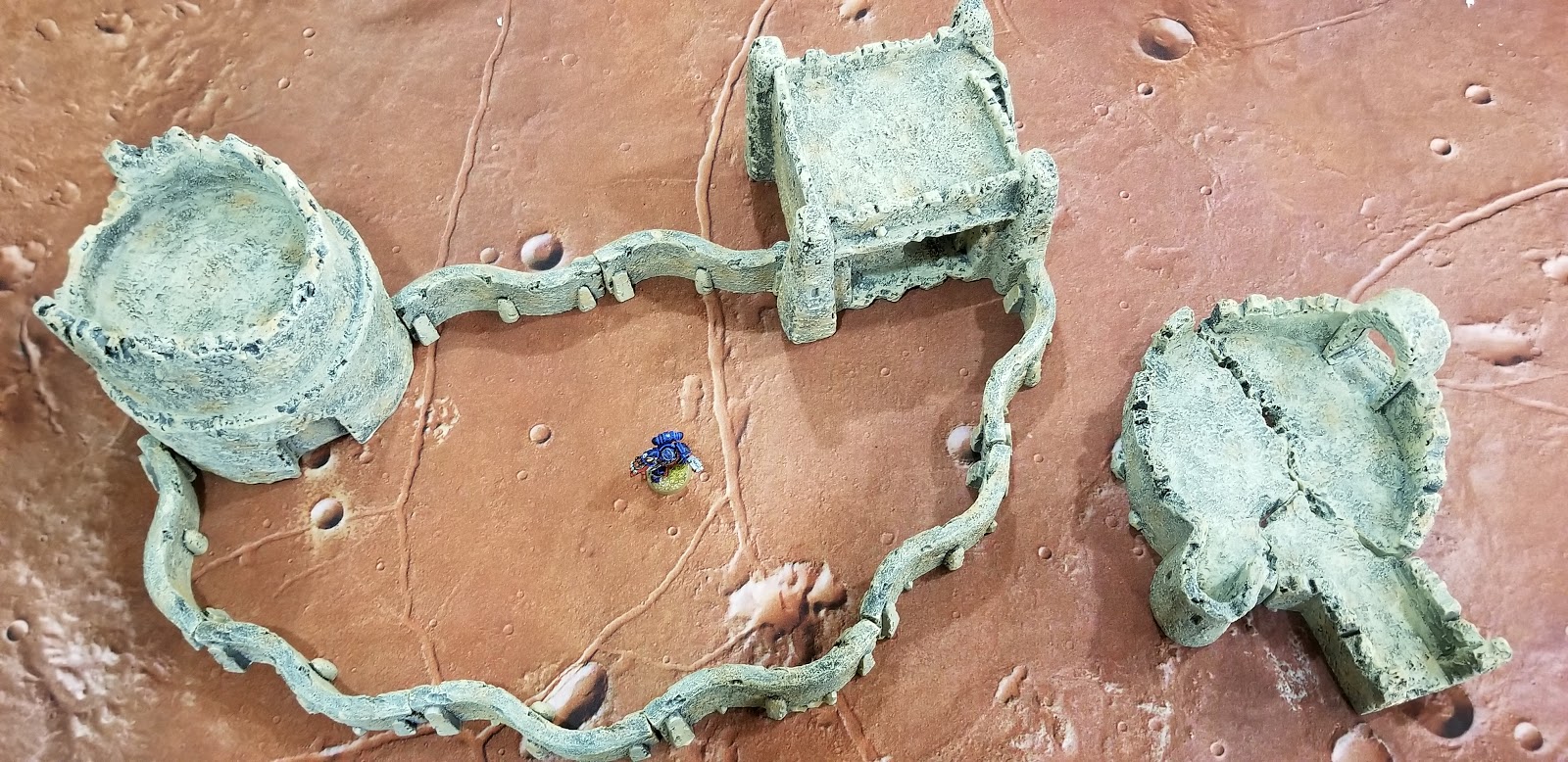 As you can see, the set comes with a lot of wall sections and I really like how they are wavy. Why, you ask? I dunno. The wavy walls are one of the reasons why I bought it. I think it gives a neat appearance rather than run of the mill straight walls. You can also see that there are two intact buildings and one destroyed ruins.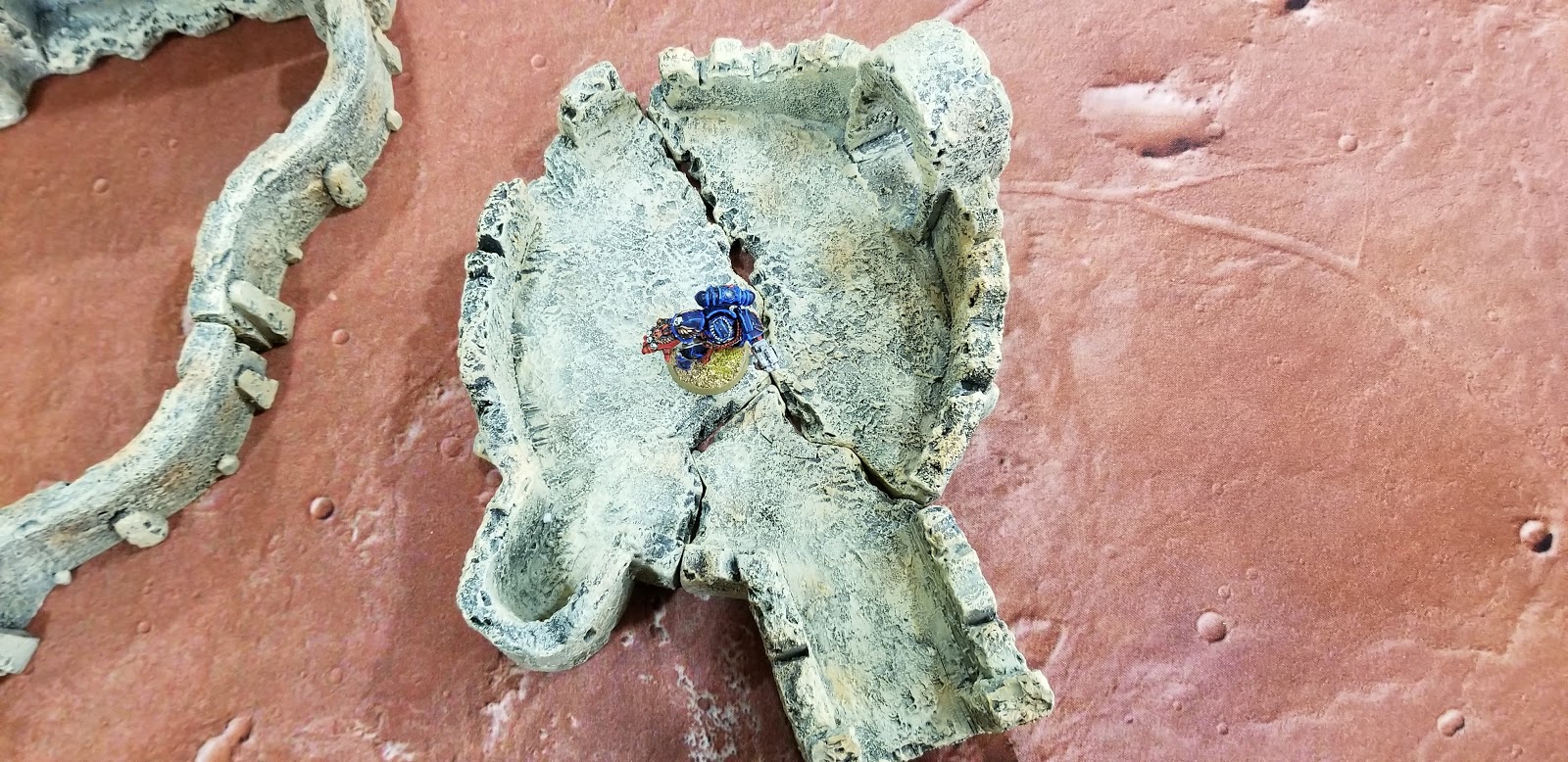 These ruins come together to make a complete ruin or you can split them to scatter them. Once again, a nice touch for this terrain set. Another option would be separating it just a bit like shown below to make a larger footprint for your ruin.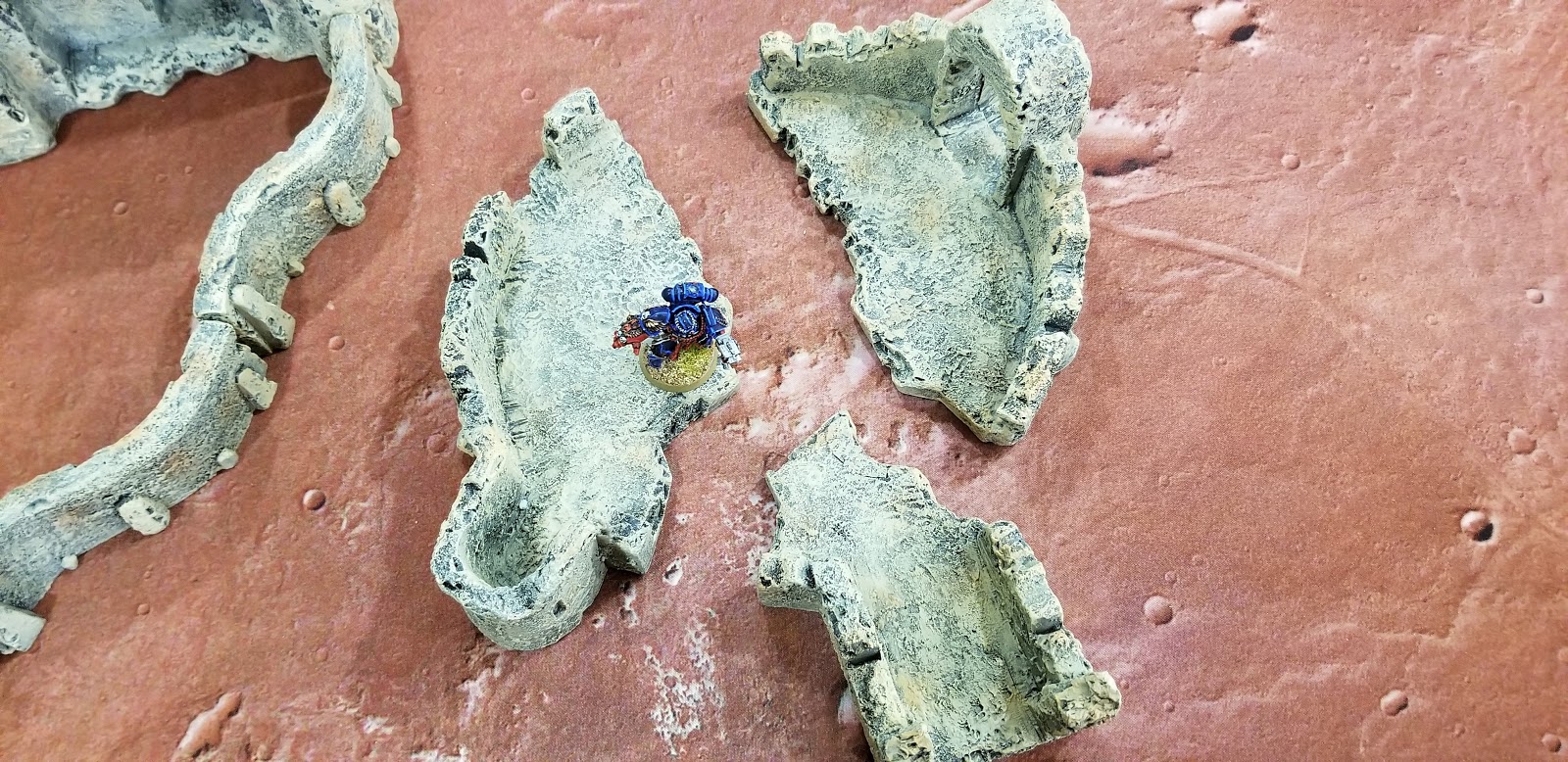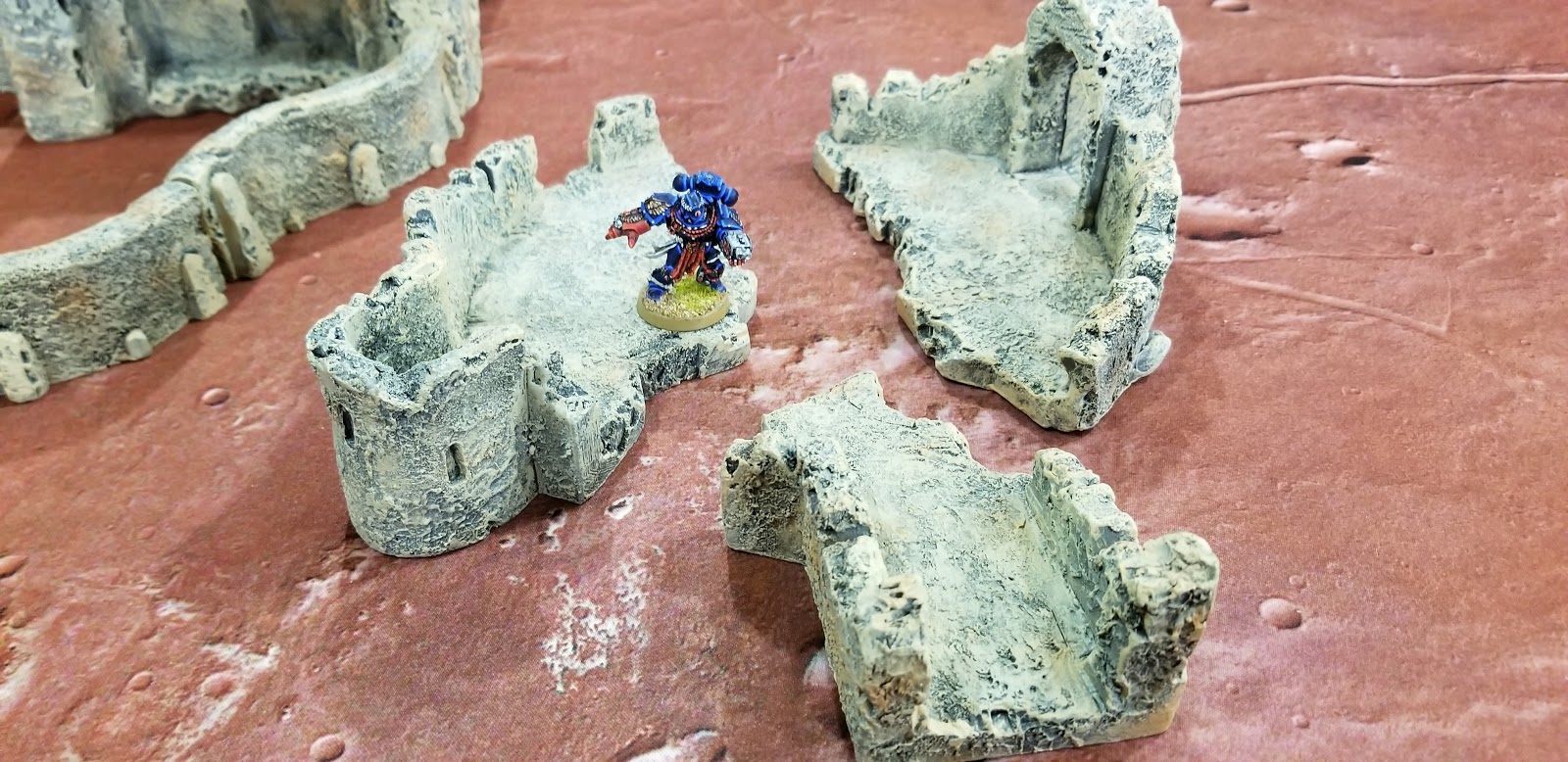 Subscribe to our newsletter!
Get Tabletop, RPG & Pop Culture news delivered directly to your inbox.
The larger building is more than six inches tall with a nice roof for shooting. I don't play any Star Wars games currently, but all of this would fit perfectly in with a Tatooine board. You can see in the image below that this tower is pretty tall.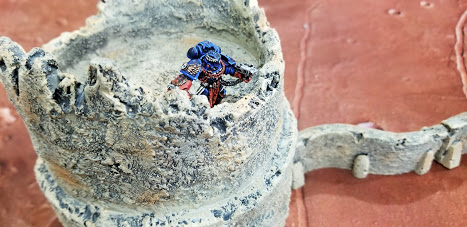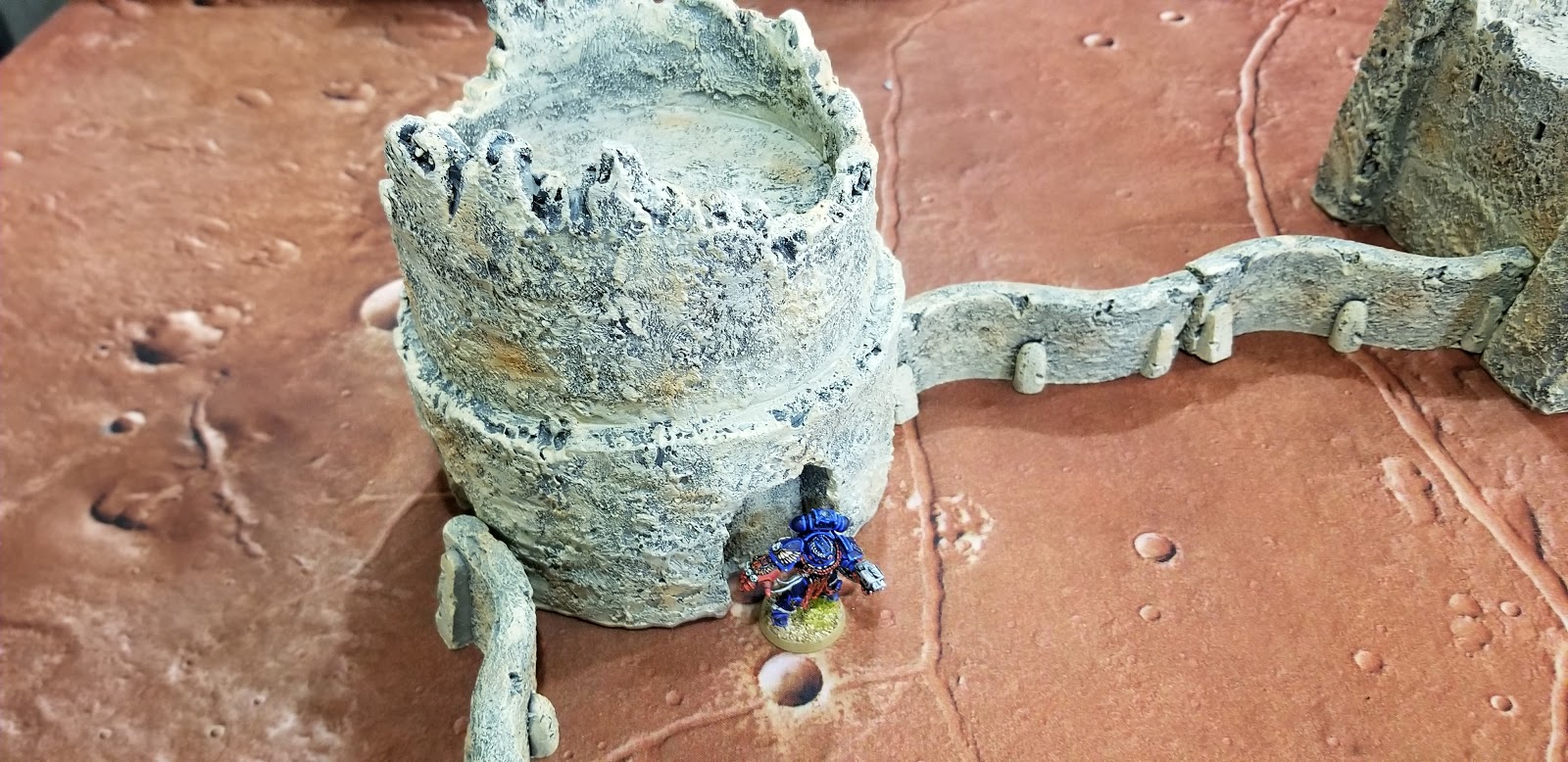 Here is the second building that is shorter than the first but it has a nice "stoop" area as well as stairs to get up to the roof. The stairs are too small for minis to sit on, but I find that most terrain sets have stairs too shallow or small for miniatures to end their movement on. Not a big deal.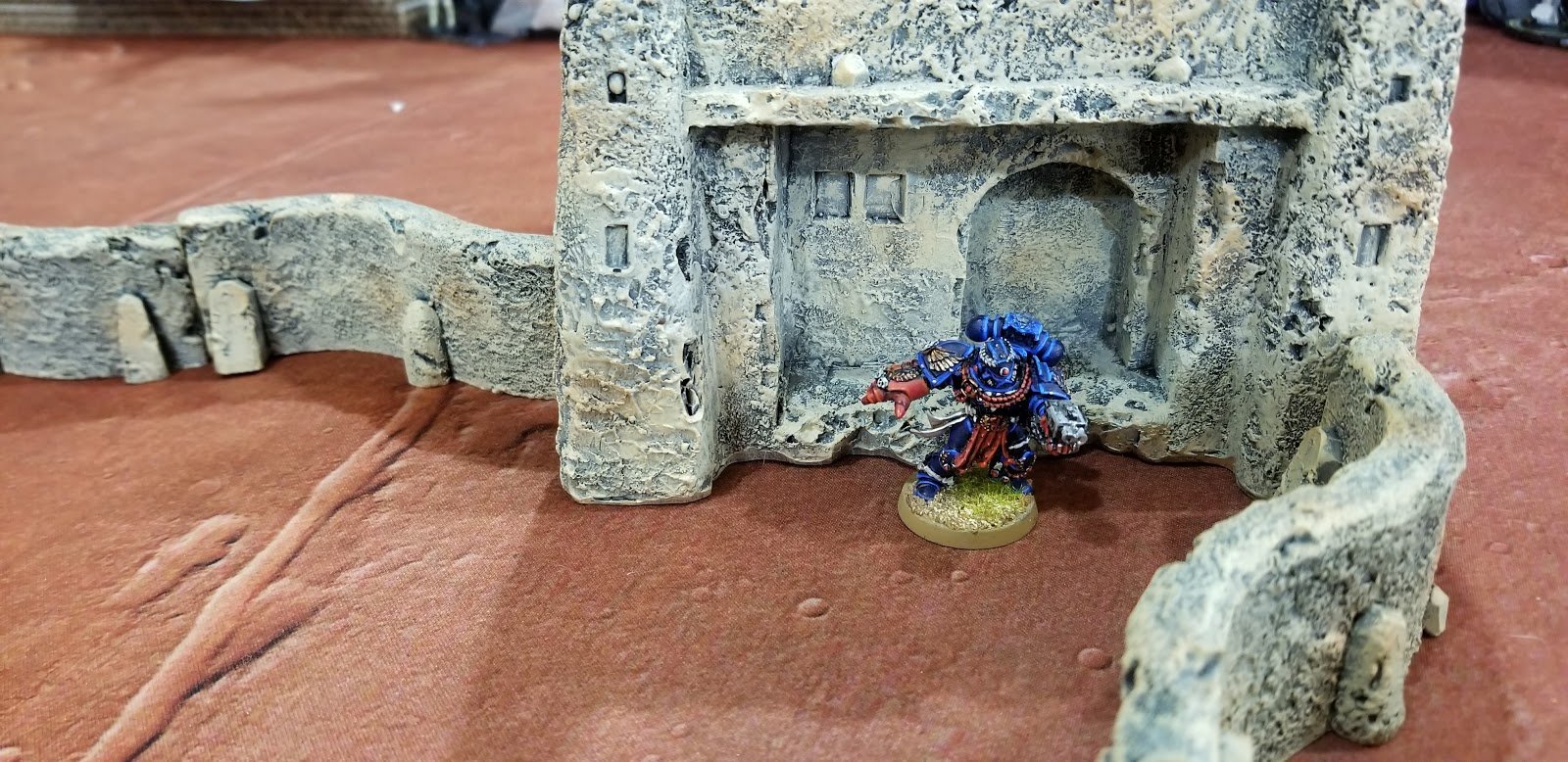 One thing that excites me is how tall the walls are. As you can see below, the top of his backpack is barely visible. Meaning that any smaller races could easily hide behind it. Guardsmen, Tau, Eldar, and probably even Orks could all hide behind these walls with no issue. I really like the stucco texture and theme to this set as well.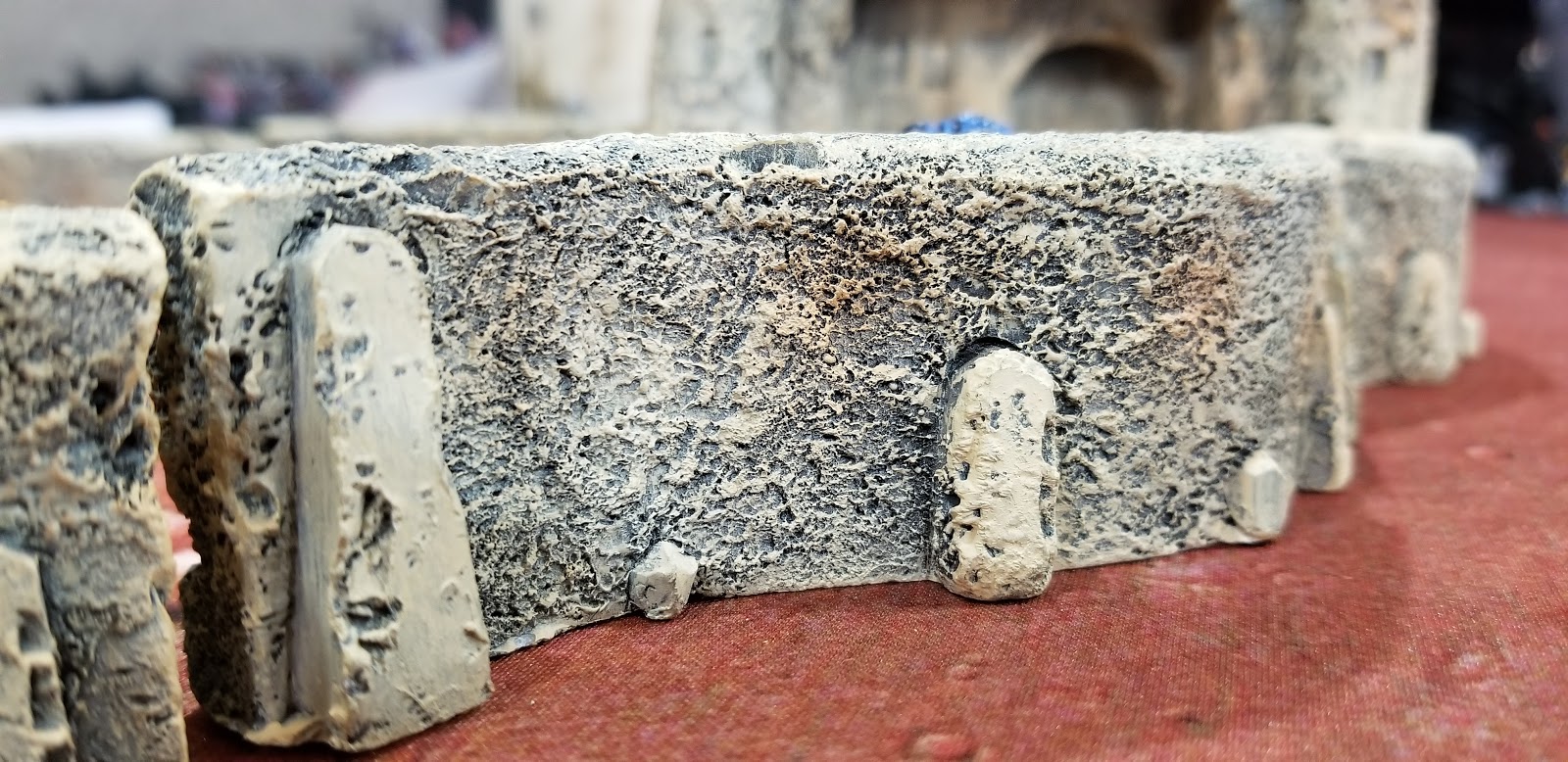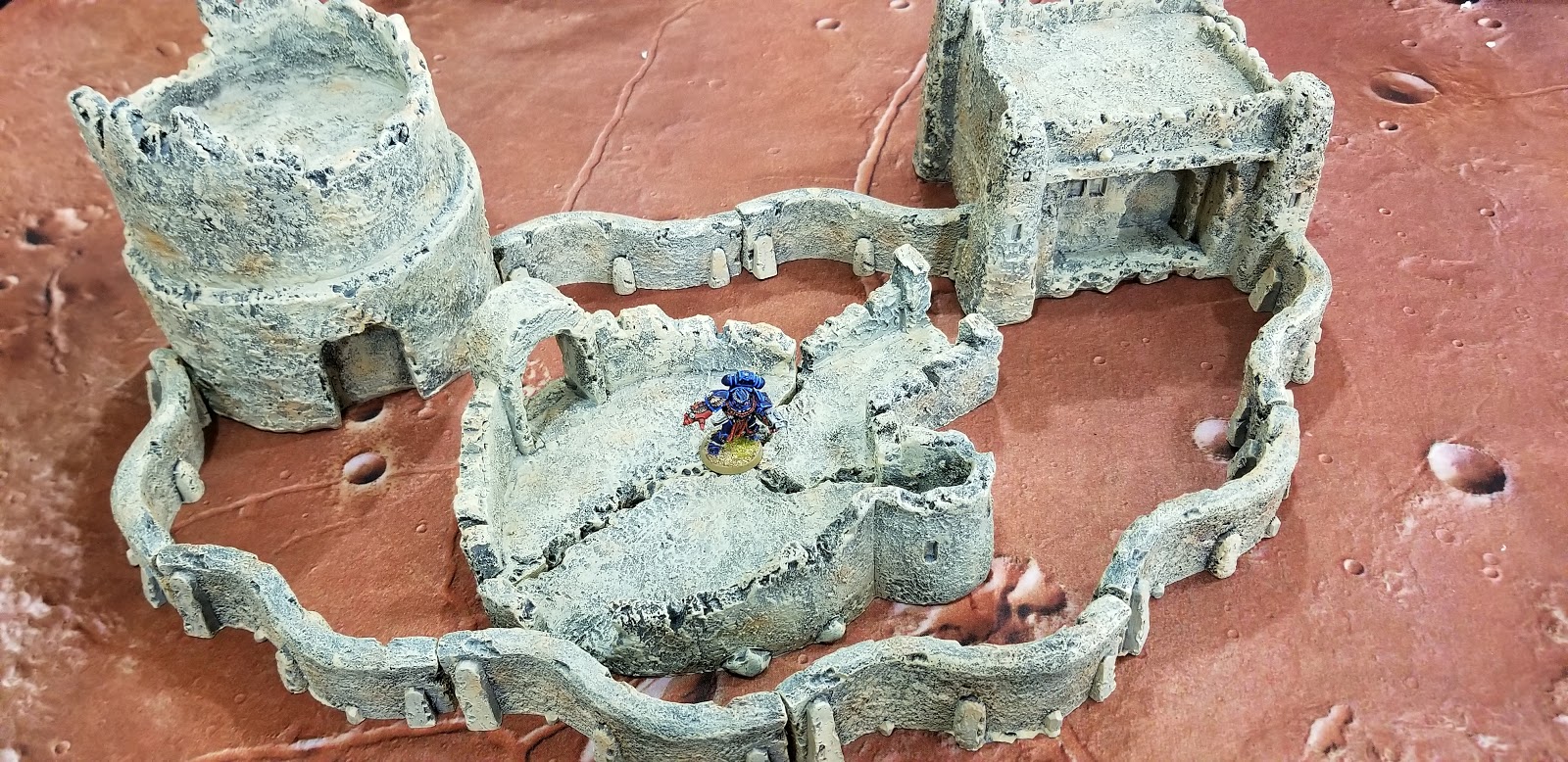 VERDICT: As if you couldn't tell, I'm a total Gamemat.eu fanboy, and this set is a great deal in my opinion. One set makes nice accents to add to a board, while two sets would be able to make a little village which is what I think I'll end up doing when I buy another set. As I've stated before, I have a serious hatred for painting terrain, and this stuff is super sturdy and durable. Of course, you might chip something if you drop it from several feet up, but what wouldn't chip from that height? My daughter knocked one of Gamemat.eu's castles off the table and it fell about 3 feet. One of it's corners chipped a bit, but I was able to glue the piece back on. At $89, I definitely recommend it to people not just because of the quality of the terrain, but the fact that it is different that your standard gothic or medieval themes.
I give it 5/5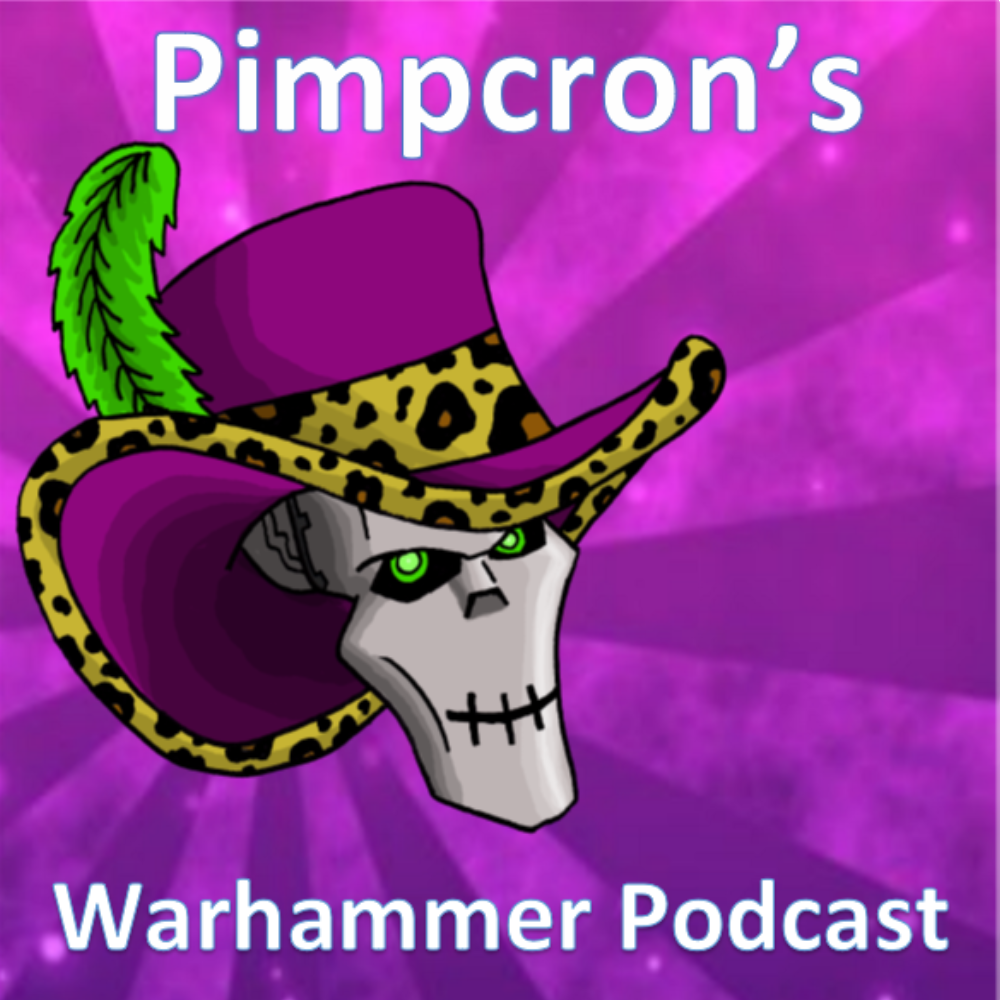 We're on Podbean, Stitcher, iTunes, Spotify and others!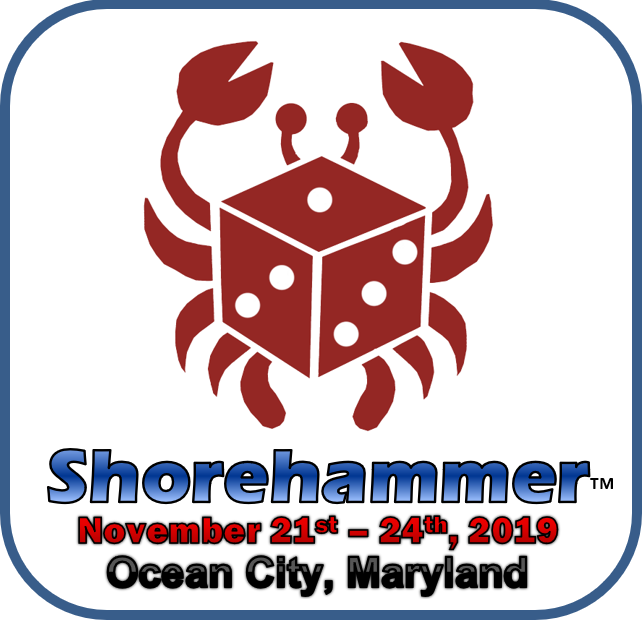 Pimpcron's Warhammer Convention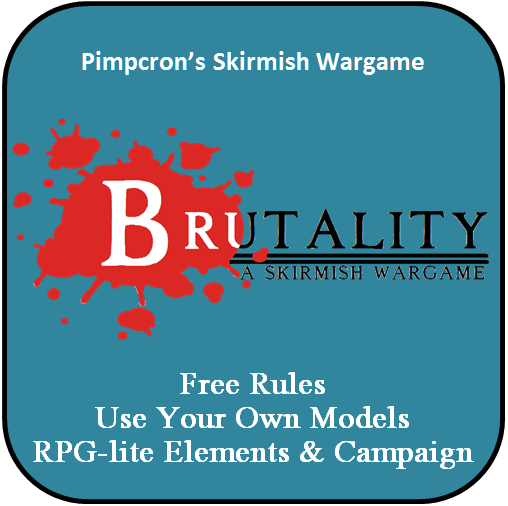 Or contact me at [email protected] for the latest rules if you don't do the Facebooks.