Come see what's new this week from Privateer Press!
Dive in to the latest batch of releases from Privateer Press. This week, it's many Monsterpocalypse mashups, releasing both a Lord of Cthul and Terrasaur onto tabletops around the world, and simultaneously granting them special buildings to draw strength from as well. Let's take a look:
via Privateer Press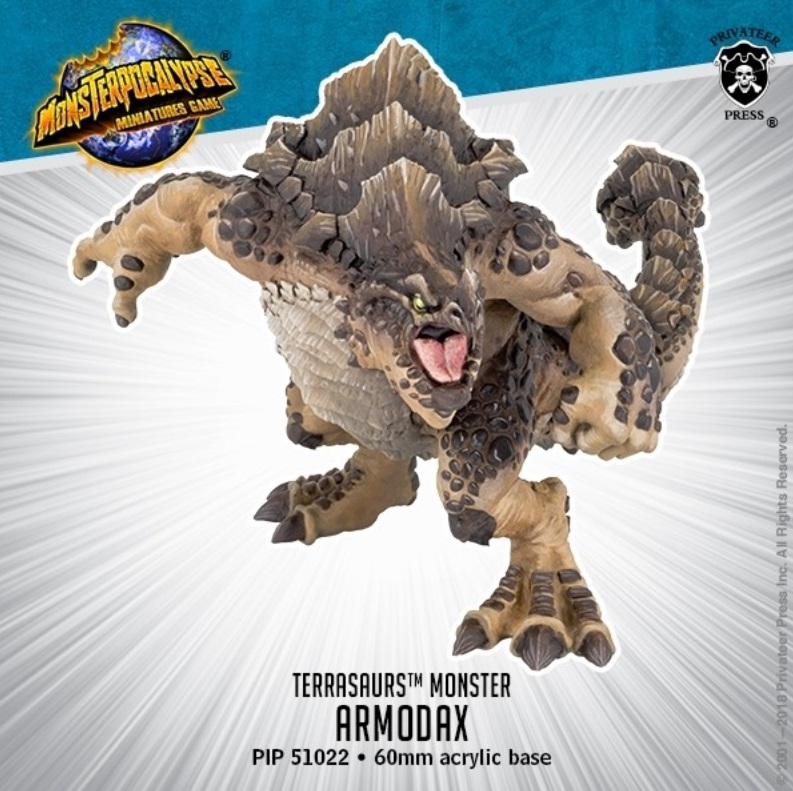 Though the Terrasaurs have shown a remarkable willingness to fight alongside Earth's other defenders, some are trickier to work with than others. Armodax is a hulking monster covered in armored plates and boasting a weighty clubbed tail that serves better than any wrecking ball at toppling buildings. He has demonstrated unrestrained delight in annihilating skyscrapers, factories, and power plants while clashing with Earth's foes. Yet there is no question he is worth preserving, given his unstoppable ferocity. His allies have learned to ensure the complete evacuation of any zone he has entered.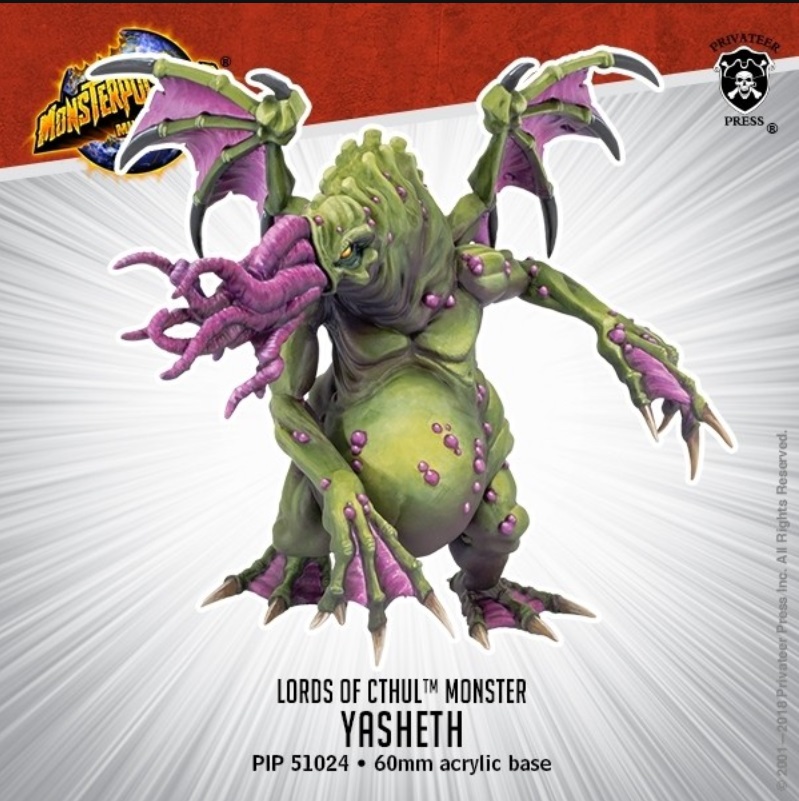 The Lords of Cthul are enigmatic creatures of nightmare and madness, drawn from unknown nether regions to plague the world, aided by cultists who revere them like gods. Yasheth stands at a place of prominence in the blasphemous texts of these cults, an entity of negation and death, an invoker of antilife that transforms the world around it into whatever crawling horror the Cthul see as paradise. His shrieks alone have been known to rend the sanity from witnesses, and all living things quail and soon perish in his presence.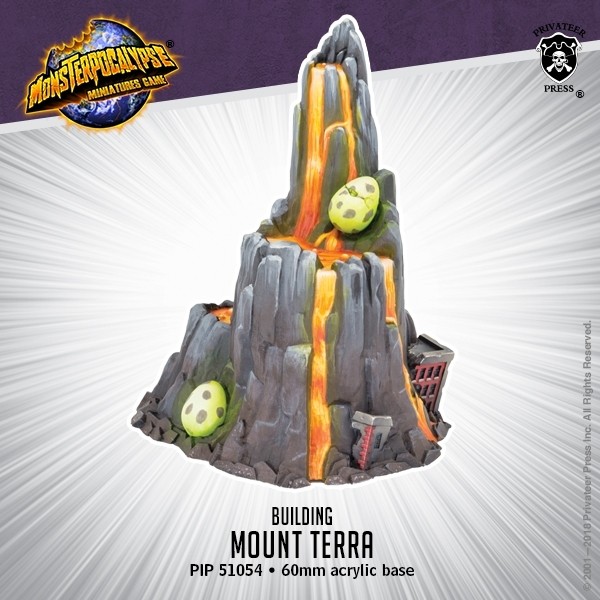 Mount Terra is a G.U.A.R.D. codename for the inexplicable volcanic eruptions that sometimes follow the path of the Terrasaurs. These are either a reaction to their presence or are perhaps part of some deliberate plan. Whatever their origins, Terrasaurs seem reinvigorated in the presence of Mount Terra and have been known to utilize the radiant heat of these eruptions to accelerate the hatching of their eggs.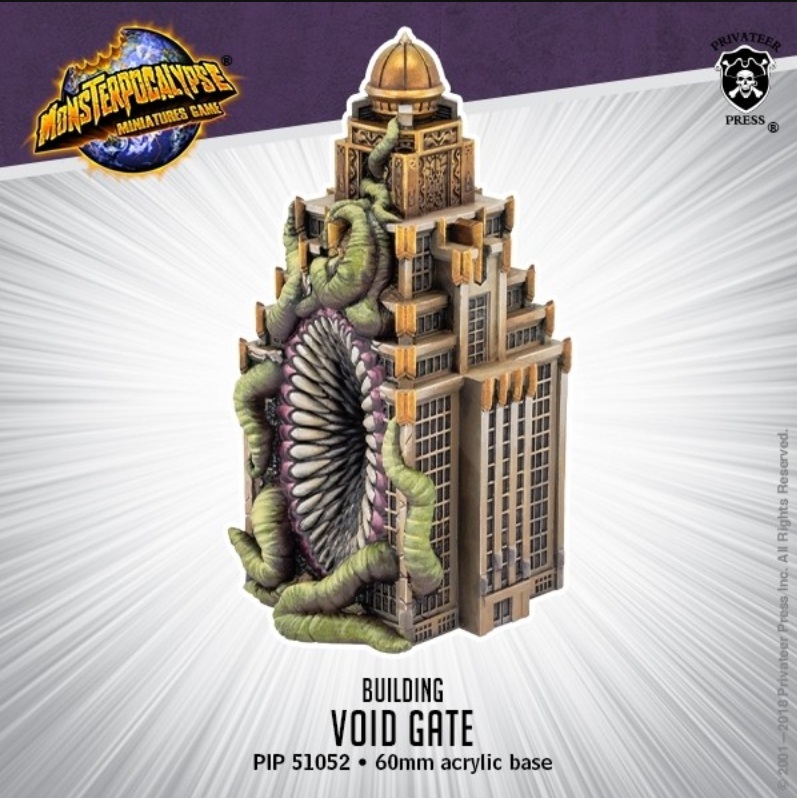 Where the Lords of Cthul stride into battle, reality warps and bends before tearing asunder. Void Gates are like wounds in the very fabric of the time-space continuum, and through them come otherworldly horrors to ravage the Earth. It is a top priority of all of Earth's defenders to eradicate these unnatural structures as rapidly as possible.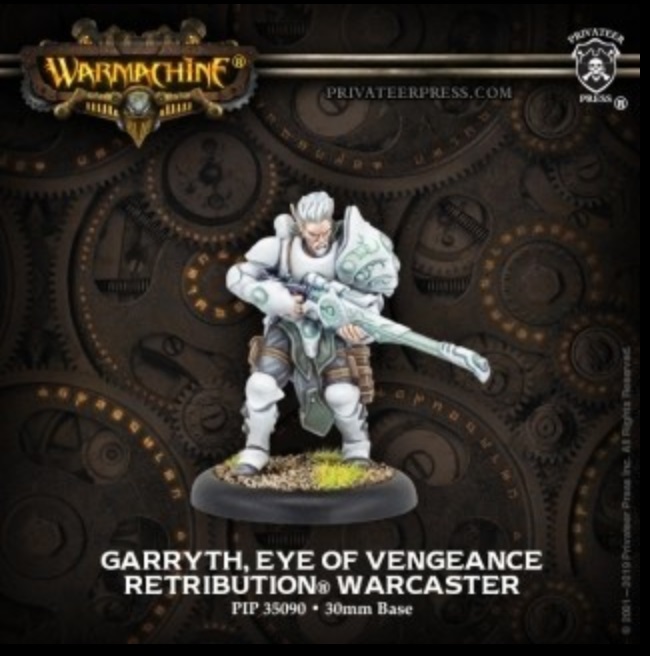 Garryth has earned his place among the deadliest mage hunters in the Retribution over a century spent tireless stalking the sect's foes across western Immoren. But during the Skorne Empire's invasion of Ios, he was given cause to reevaluate his tactics. An attempt to neutralize Supreme Domina Makeda failed in a way that suggested he had become reckless. He has chosen to take a more measured and systematic approach, striking from a distance with Void Singer, a powerful sniper rifle made to his specifications. He is still willing to close for the kill with blade when needed but chooses his moment carefully after allowing the prey to approach, demonstrating the focus and patience of an apex predator.