The battle for Hoth will be heating up this year with the arrival of the Rebel Veterans and the Tauntaun Riders Unit Expansions for Star Wars: Legion!
It looks like we're all one step closer to getting to play out the Battle of Hoth on the tabletop with the announcement from Fantasy Flight Games that the Rebels are getting two brand new units. Both of these Unit Expansions look right at home in the arctic and are well prepared for the snow! Man the battlestations with the Rebel Veterans and the Tauntaun Riders.
via Fantasy Flight Games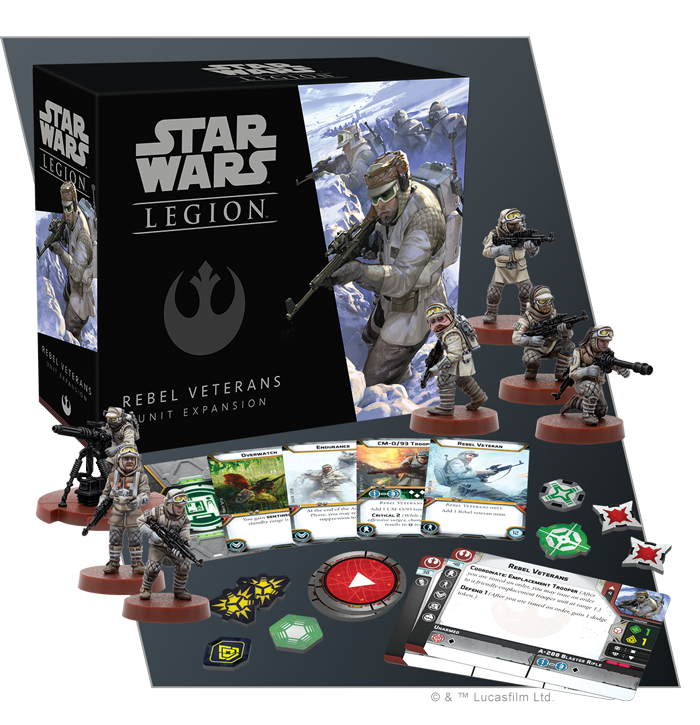 With instincts honed in the trenches, Rebel veterans are often assigned the hardest and most vital jobs in the war against the Empire. Through the countless hopeless battles on desolate worlds that they have seen, Rebel veterans can always be relied upon to get the job done, to hold the line, or to fight to the bitter end.
Within this expansion, you'll find seven unique unpainted Rebel Veteran miniatures to add to your collection, including a Mark II Medium Blaster Trooper miniature that can be deployed as a detachment, offering valuable fire support to all of your units. Accompanying these miniatures are two unit cards, a selection of upgrade cards allowing you to outfit your veterans with new weapons and gear, and all the tokens you need to add them to your Rebel armies!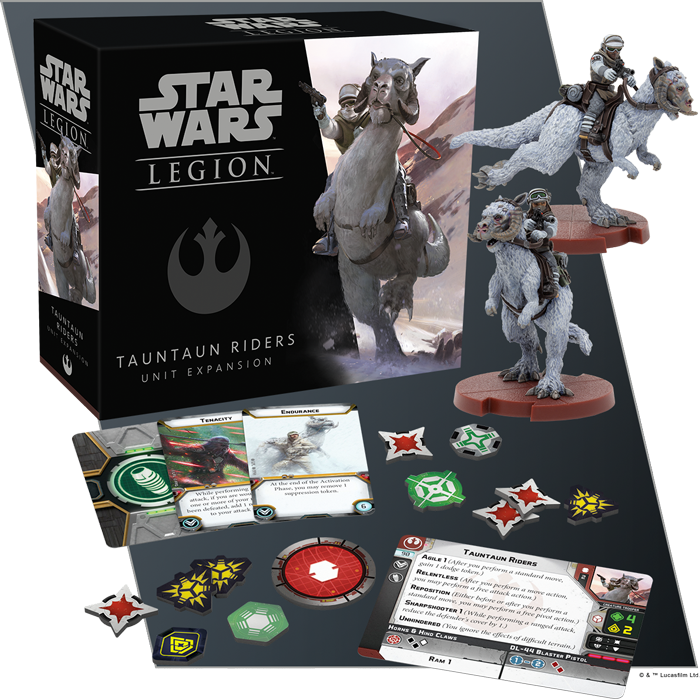 The windswept plains of Hoth are treacherous even to native beasts, but tauntaun riders are trained to expertly handle their surefooted mounts, searching tirelessly for signs of the Empire. The tauntauns themselves can be quite dangerous, and few enemies wish to find themselves in the path of these ferocious snow lizards.
Within this expansion, you'll find two unique unpainted tauntaun rider miniatures, enough for one support unit, along with a new unit card for you to field in battle. Your tauntaun's natural speed and defense mechanisms make them useful in a number of situations, of course, and this pack also contains three upgrade cards that give you the freedom to find a role for them that fits your particular battle plan.
Do they really smell that bad on the outside?