The Republic Era heavy starfighter is back and ready for action. Check out the new version of the ARC-170!
When it comes to ships that pack a punch, the ARC-170 fits that bill. As the heavy starfighter used by the Republic it's combat role is simple: Pick a target and punch it out of the sky!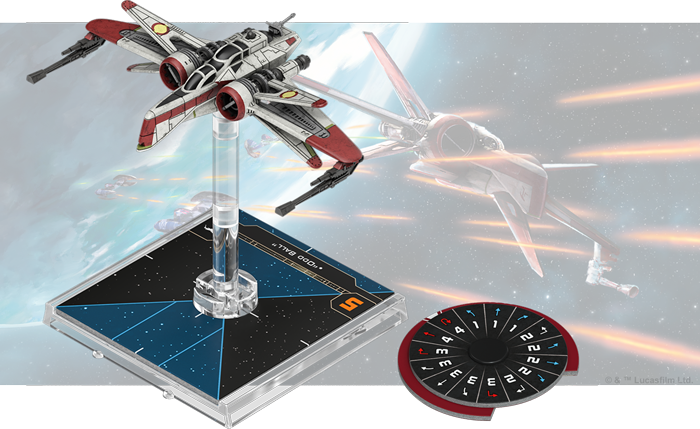 Designed as a dominating heavy escort fighter, the ARC-170 starfighter features powerful front and rear lasers, heavy ordnance, and an astromech for navigation. Squadrons of these mighty ships bolster the Republic Navy's presence at any battle, and soon you can bring your own complement of ARC-170s to the battles of X-Wing™ with the ARC-170 Starfighter Expansion Pack.
Meet the Pilots
The basic ship profile is pretty beefy. With 6 hull and 3 shields, this ship is just as tough as you might remember it to be. It's going to need it because it's only got 1 agility to defend with. However, if you can keep this ship in the fight, it will pump out 3 damage to the front to 2 dice to the rear-arc. It comes natively with a focus, a lock and a red-barrel roll.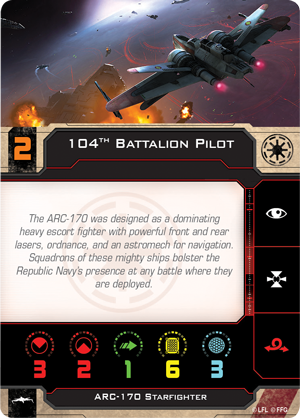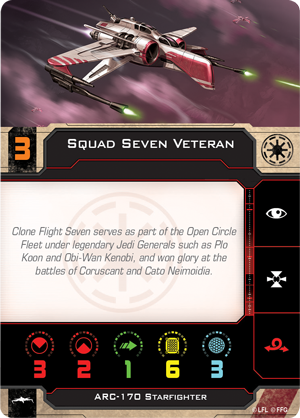 "Jag" is the first unique pilot we are getting a look at here.  This ship can acquire a lock after a friendly ship in one of it's side arcs defends in an attack.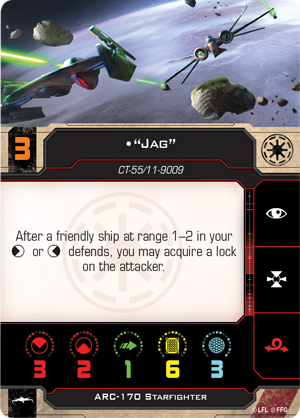 "Sinker" is another great wingman to have as this pilot provides re-rolls to ships it's side arcs as well.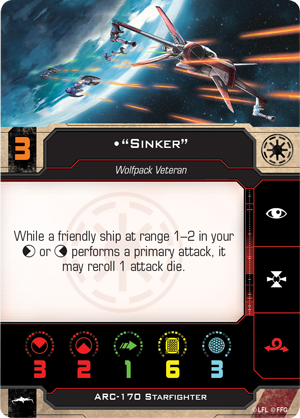 "Wolffe" is the combat vet with an initative 4. This pilot's ability revolves around spending their charge token to bolster their frontal attack while recovering it with a rear-arc attack (which also boosts that attack). He pairs nicely with some of the gunner options below.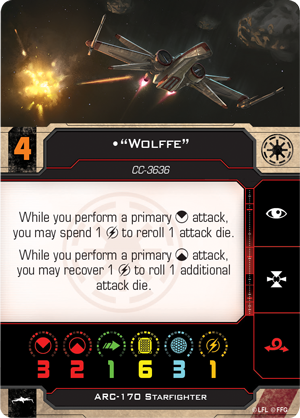 And finally we have "Odd Ball" – now some of you might recognize this pilot name from the V-19 Torrent version. He's got the exact same ability, only this time he's in the much bulkier ARC-170!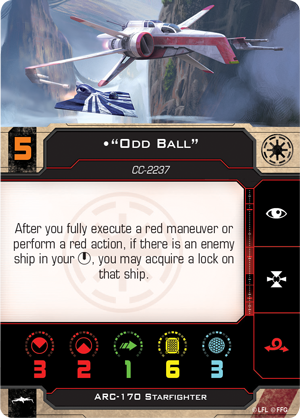 Upgrades, Upgrades, Upgrades!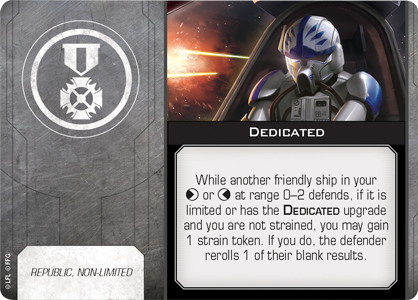 Dedicated is a new upgrade for Republic ships. It allows for are wingmen assistance by allowing you to take a strain token to help a defender re-roll a blank.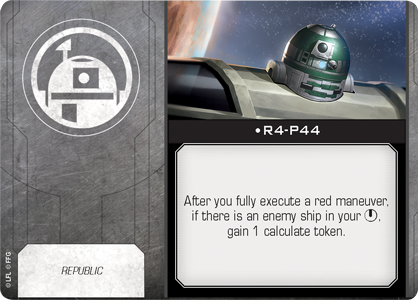 R4-P44 pairs really nicely with Odd Ball as that extra calculate token can still be used along side that new lock you've got. That's some action economy right there!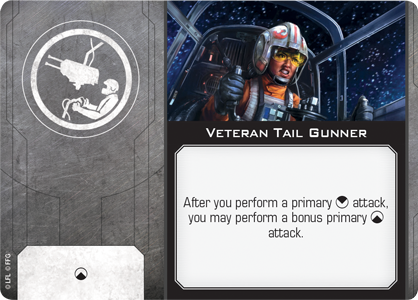 We've seen Veteran Tail Gunner before and this gunner is a great generic upgrade for the ARC-170.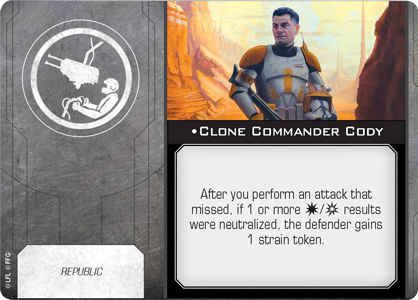 Clone Commander Cody is a Republic only upgrade that punishes you're opponents for neutralizing your hit/crit results. You might not nail them with the damage of the attack, but at least you've strained them.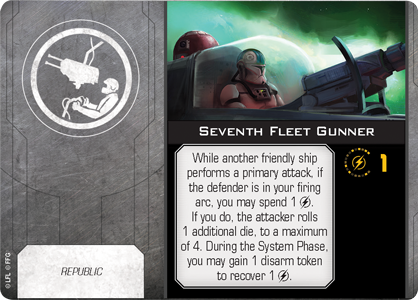 The Seventh Fleet Gunner is another Republic only gunner. This upgrade allows you to toss out some extra dice to a friendly ships attack. Plus, you can recover that charge token if you opt for a disarm token for a round.

Finally, we have the double-sided Chancellor Palpatine/Darth Sidious. When you need to push your ship just a little bit harder you can go with the Chancellor. Or you can flip him over and go full-blown Sith!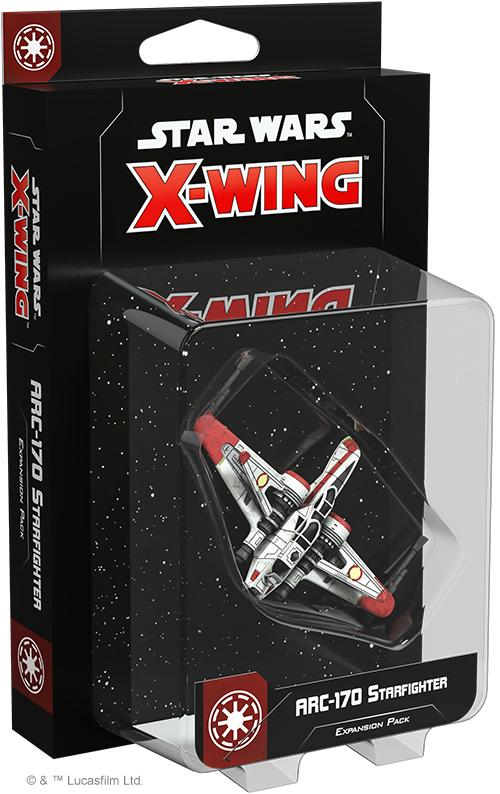 The ARC-170 is the Galactic Republic's mainstay heavy starfighter. Equipped torpedoes allow this intimidating craft to smash through foes that might repel the Republic's more lightly armed ships, while its rear gunner makes it difficult to approach from most angles. Whether defending the flanks of a formation or giving support to a Jedi General, the ARC-170 has an imposing presence on the battlefield.

With the ARC-170 Starfighter Expansion Pack, you can bring a single ARC-170 starfighter to your X-Wing battles. Alongside the beautifully painted ARC-170 miniature, you'll find six clone pilots ready to fly for the Republic as well as 14 upgrade cards giving you the freedom to add additional heavy weaponry, gunners, and crew members to your ship.
Keep an eye out for this ship to land in Q1 of 2019 alongside the rest of Wave III!