Today and Tabletop Spotlight, we take you through the gorgeous new Core Set of Forbidden Lands. Two beautifully bound books and a full map waiting to be discovered. Come check out this unique Sandbox RPG system.
Forbidden Lands is an interesting divergence from the typical RPG. This one's designed to be an open-world/sandbox kind of game from the outset, with players taking on the roles, not of heroes, but of adventurers willing to face monsters both foul and familiar to ensure the survival of the village. In order to endure the harsh world, you'll have to discover what secrets lie inside…the Forbidden Lands. Today we have a look at the core set–there's a lot to love in this box, so let's dive in.
This is a mix of old and new game design. The classes, the character building all feels like an updated take on some old school fantasy mindset, and the aesthetic definitely leans in that direction. But the game is designed with exploration in mind. It's designed to allow GMs to quickly generate adventures and adventure locations and has prompts to help string things together.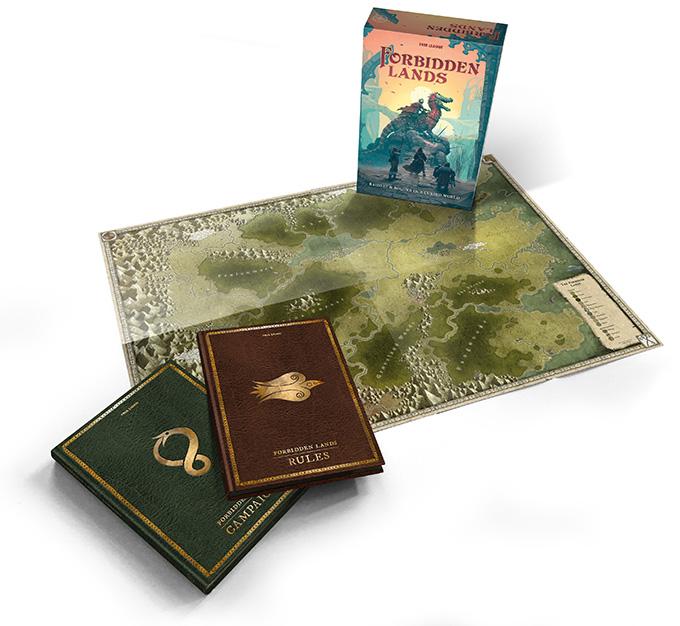 The Forbidden Lands are available now from Modiphius.
via Fria Lagan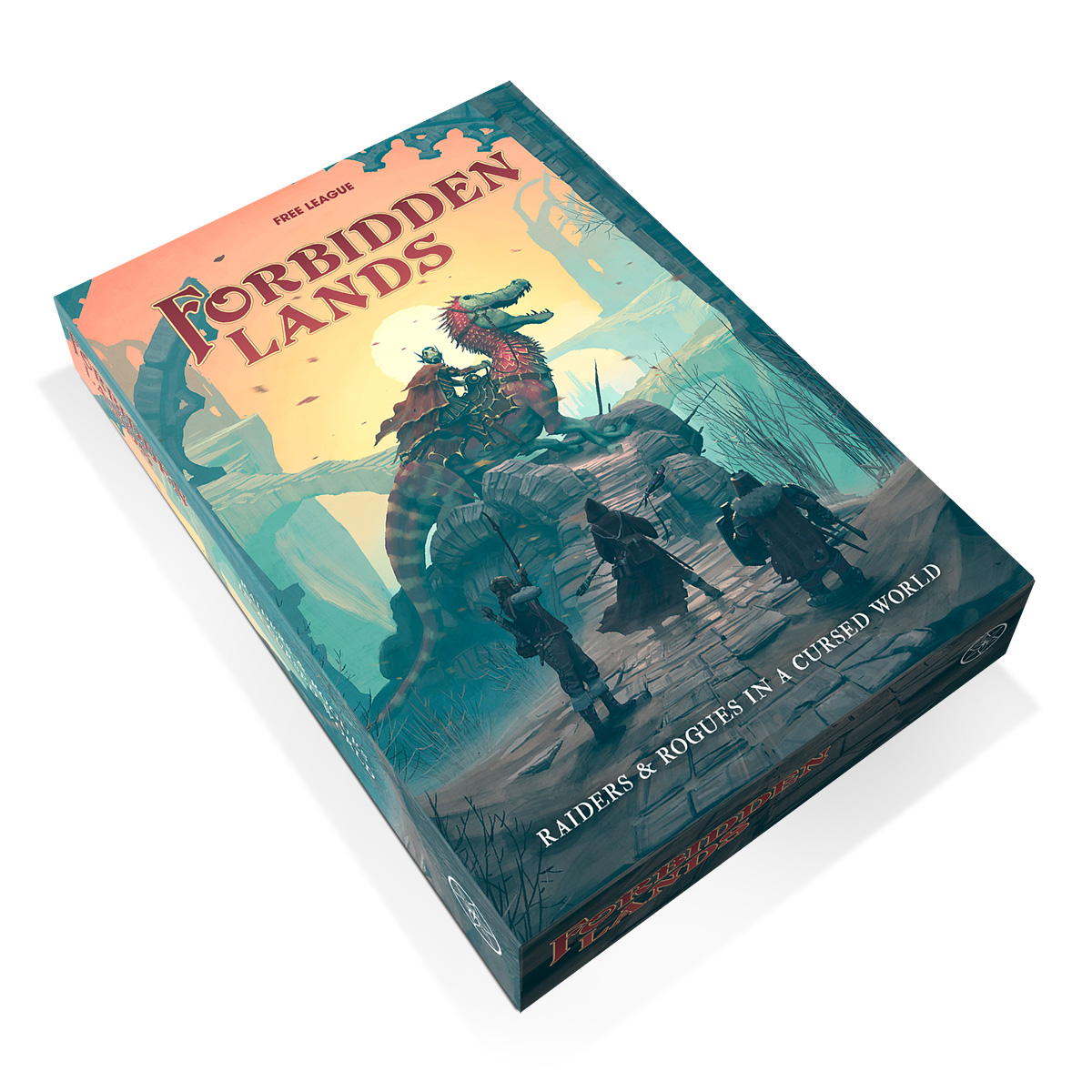 Forbidden Lands is a new take on classic fantasy roleplaying. In this sandbox survival roleplaying game, you're not heroes sent on missions dictated by others – instead, you are raiders and rogues bent on making your own mark on a cursed world. You will discover lost tombs, fight terrible monsters, wander the wild lands, and if you live long enough, build your own stronghold to defend.

Contents of the boxed set:

Hardcover Player's Manual with faux leather covers, including rules for fast character
generation, visceral combat, lethal magic, dangerous journeys and for building your own stronghold – easily be ported to other game worlds.
Hardcover Gamemaster's Guide with faux leather covers, including a rich and detailed
description of the Forbidden Lands setting, a large illustrated Bestiary, extensive random encounters, and three complete adventure sites.
The Legends & Adventurers booklet, that lets you flesh out your characters and give them unique backgrounds.
A large full-color map, that gives you the freedom to explore the Forbidden Lands any way you want, hex by hex.
A sheet with stickers for adventure sites and gravestones, transforming the game map to a living, permanent record of your adventures.
Happy Adventuring!