Four of Nerf's signature lines are getting new models this year – check out the new ways you can blast foam projectiles at your friends, family, and coworkers. There's something for every fan – a powerful, compact new Rival blaster all the way to a cartoonish new Megaladon. All of these will be available this fall, just in time for the holidays.
N-Strike Elite Titan CS-50 – $100.00
Full-auto, flywheel-powered
Fires eight darts per second
50-dart drum – comes with 50 foam darts
Requires 4 D batteries
It debuted at the Hasbro Toy Fair last month – NERF super-fan Jared Guynes got a look at the monster in person.
That's not the only new blaster announced, these are also arriving this fall:
Perses MXIX-5000 – $100.00
8 rounds per second
50-round hopper for Rival foam balls
Built-in rechargeable battery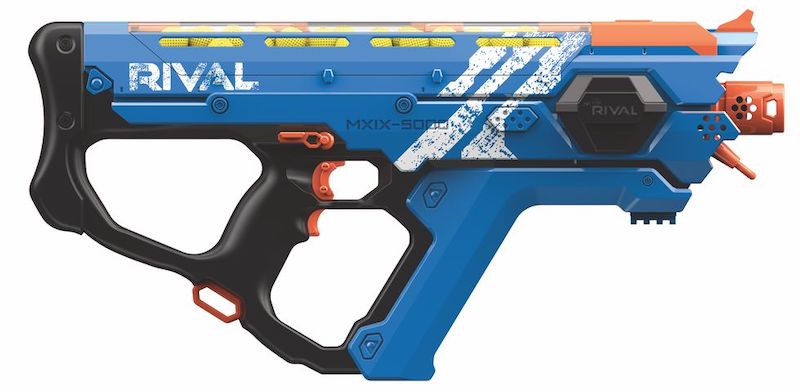 Zombie Strike Revoltinator – $50.00
Flywheel-powered autoblaster
18-round clip
Electrical lights and sounds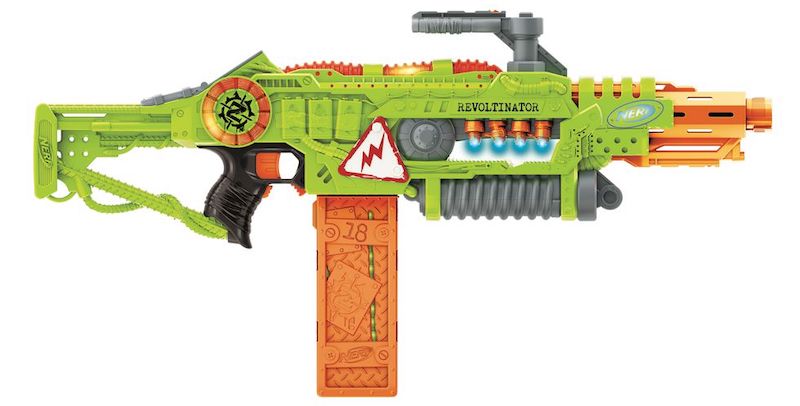 N-Strike Mega Megaladon – $40.00
Megaladon signature exposed drum
Holds 20 red Mega darts
Slam-fire capabilities – hold down the trigger, crank the handle to fire all 20 rapidly