Let's take a look at how we can use these Grimdark characters from zeros to heroes.
Earlier this week Adam took at look at some of the 5 most disappointing characters in 40K.  These are 5 characters that have great lore and stories but whose rules don't live up to it. Well this list got your old 40K Doctor thinking, how can we fix these heroes? Lets take a look at them and how we might improve on the issues Adam found with them.
5. Commander Farsight

The Basics: Farsight is one of the most renowned T'au heroes. He commands a semi-rogue enclave and is a brilliant tactician. He wields the Dawn Blade, a totally normal sword, and is a Tau close combat specialist.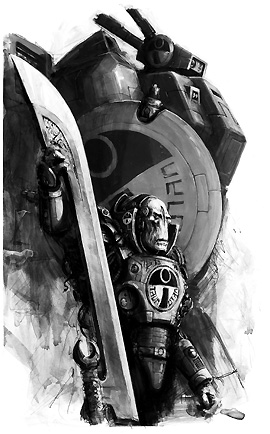 The Problem: Farsight is a close combat specialist and good in close combat. You might, however, notice that the Tau army is not actually good in combat. As Adam pointed out, Farsight might charge into combat, but he isn't going to have people coming with him. He does let friendly Farsight Enclave re-roll 1s in combat, but again Tau are sooooo bad at close combat this doesn't help them. To top it off, he's not that amazing in combat himself, with only four attacks.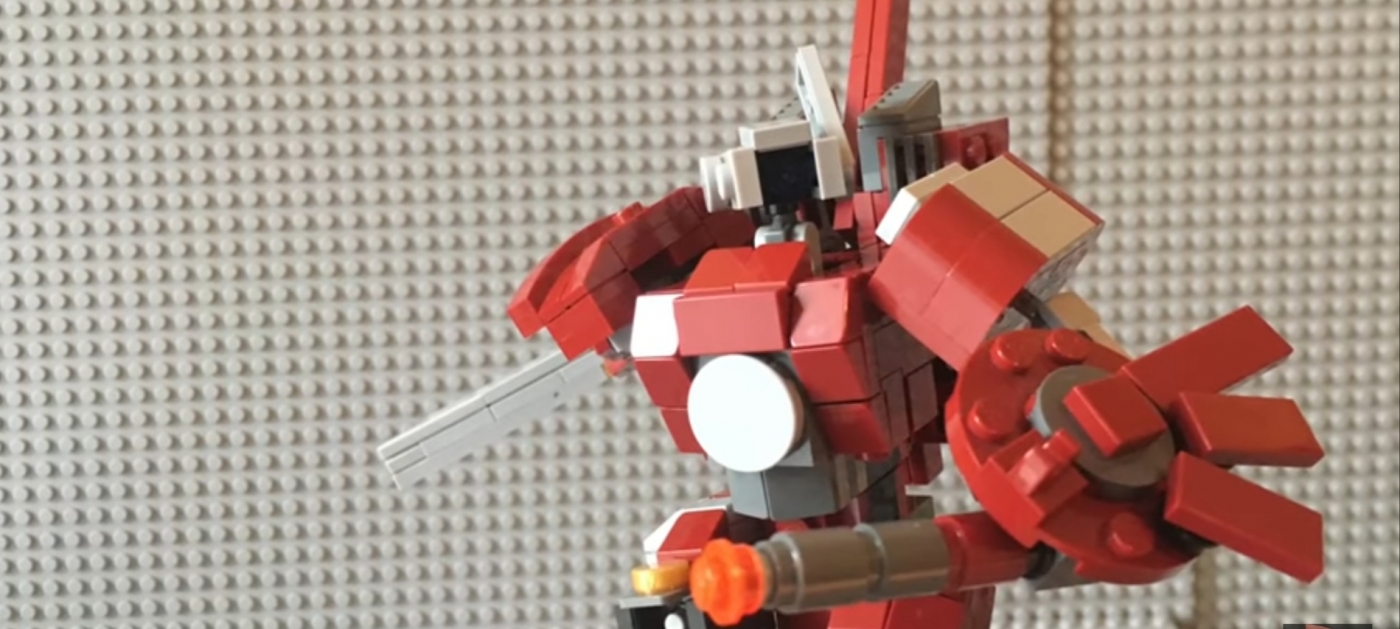 The Fix: I think the easiest way to fix Farsight is to bump him up to 6 attacks and have the Dawn Blade do a flat three damage, rather than d3. This would make him a much more credible close combat threat and put him par with something like a Demon Prince. This would allow you to take Farsight as a Tau bully unit and have him push stuff around. I'd also like to see his Way of the Short Blade rule changed from re-rolling ones in combat to giving Farsight Enclave units +1 attack (you'd want to drop him to 5 attacks then, so his ability brings him up to 6). While this wouldn't make Tau a viable close combat force, it would at least give some real punch to a desperate last-ditch assault.
4. Imotekh The Stormlord

The Basics: Imotekh is the Phaeron of the Sautekh Dynasty and the single most powerful Necron ruler. He is also considered one of the greatest strategists of all time, able to out think and outfight any foe. He commands forgotten technological powers and is a force to be reckoned with.
The Problem: As Adam pointed out he does have a pretty sweet ability to do a special kind of smite, but it's limited to once per game.  Other than that he's just a little underwhelming. He lets Flayed One re-roll ones to hit, but they suck, and no one takes them. He gives you an extra Command Point if he is your Warlord, which is nice but kind of below his Great Strategist of All Time (TM) reputation. Combat wise he's nothing special either. It's all just a bit of a letdown.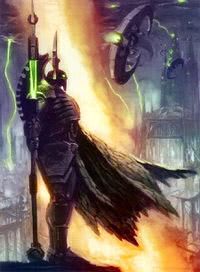 The Fix: You could do a few things to fix Imotekh. I'd change his Lord of the Storm ability to do D3 mortal wounds on a 2+ (keep the rest of the rule) and let him use it each turn. This alone would make him  dish out real damage on the table. Maybe have him give your more CP. I'd also consider having him let all Sautekh re-roll 1s, not just irreverent flayed ones. I think giving all enemy units within, say 24″ of him a -1 to LD would also go well with his fluff, though it won't on its own make him amazing.
3. Commander Dante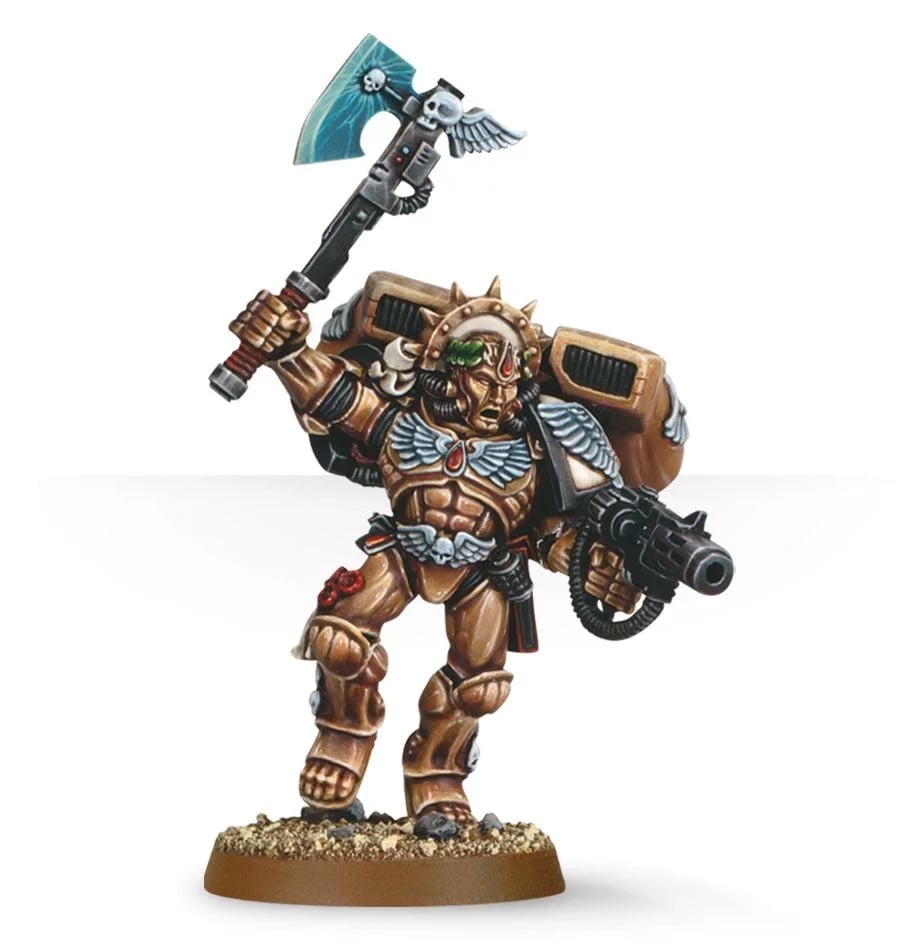 The Basics: Dante is the storied Chapter Master of the Blood Angels. He is the Regent of the Imperium Nihilus and one of the oldest living marines. He is a figure of myth, and it is said that he is fated to stand between the Emperor and great darkness at the end.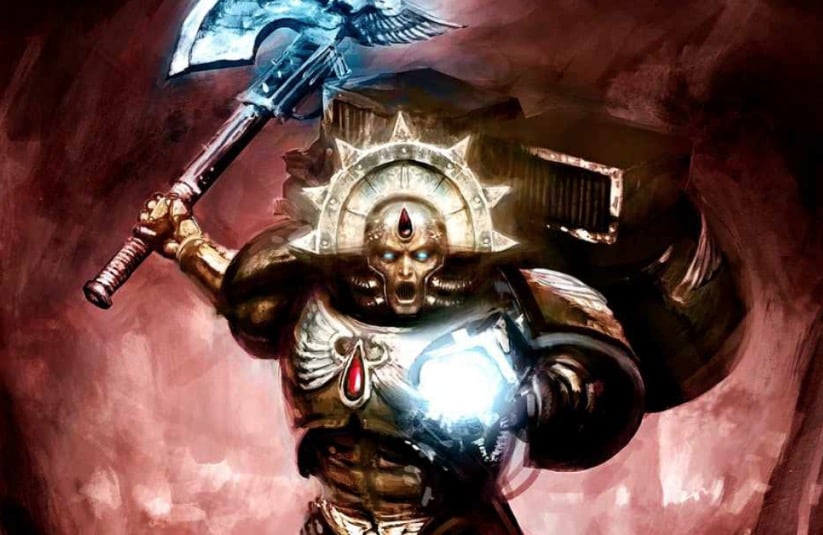 The Problem: Dante is a huuuuge let down. He's little more than a normal Captain. He's armed with an inferno pistol, which anyone can take, and the Axe Mortalis, which is just a relic blade that can't re-roll wounds against characters. He's got the Chapter Master rule, which all Chapter Masters have, and a death mask, hardly unique. The only thing he really has going for him over other Captains or Chapter Master is an extra two attacks. Which is nice, but a let down for someone who supposed to be able to go toe to toe with Skarbrand.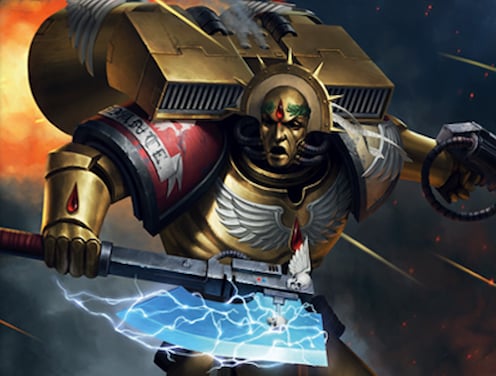 The Fix: First the Axe Mortalis needs to do a flat three damage, giving me a reason to use him over a Smash Captain. Second, he needs a better Death Mask ability, one that sets him apart, I'd have it give enemy units in 3″ a -1 to hit as his is extra terrifying. Lastly, give him an ability "Regent of the Imperium Nihilus" and have it be something like "All friendly Imperium units within 12″ get +1 LD and all friendly Blood Angels units automatically pass morale tests." Give him this, and he'll be a figure of myth.
2. Old One Eye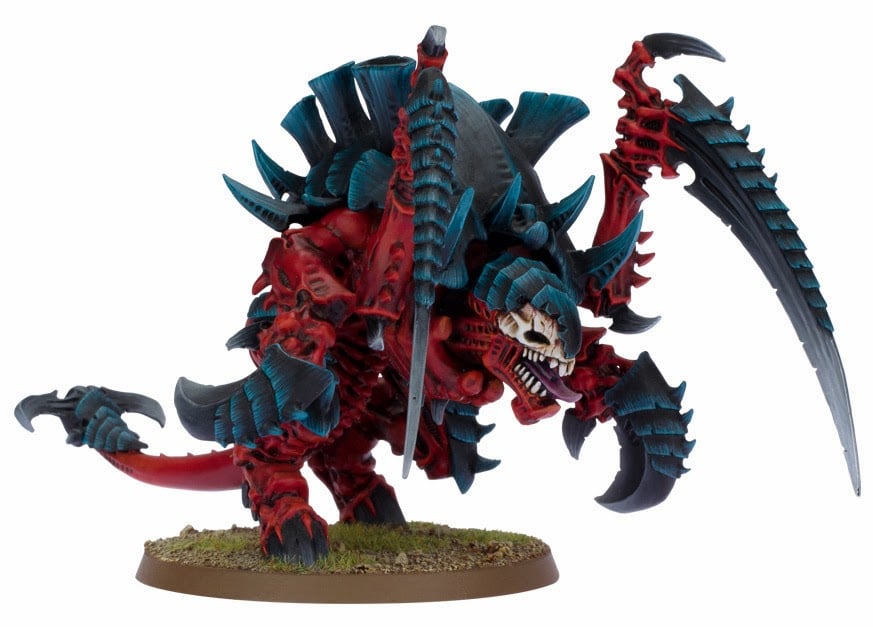 The Basics: Old One Eye is THE carnifex and one of the first named Tyranids. He's an unkillable beast that's come back from the dead again and again. It spearheaded a Tyranid Assault, swatting aside Leman Russ Battle Tanks "as if they were naught but bothersome insects." Las-cannons and bolt rounds bounce off his hide.
The Problem: In combat, Old One Eye is pretty OK. He can get up to 13 attacks and does extra wounds on the charge. In fact, if he gets the charge off he is a real terror. He also makes other 'Fexs better. He good, but doesn't quite live up to his hype.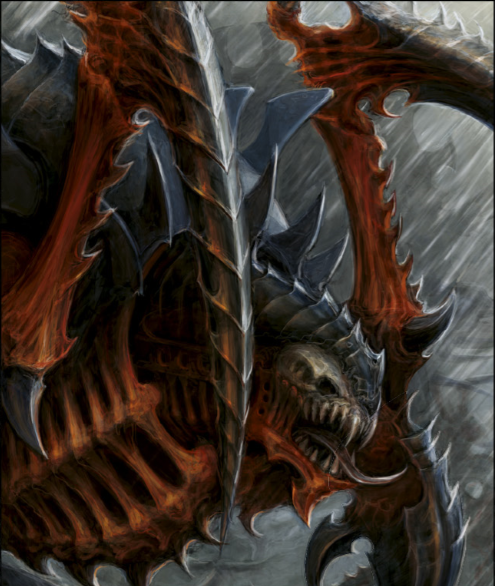 The Fix: First he should probably have Synapse, he's been known to operate alone and gather forces to him and is an "Alpha Carnifex." The big let down for him is that he's just not the unkillable beast has supposed to be. Old One Eye is only slightly tougher than any other 'Fex and doesn't have an invulnerable save. I think the fix to this is simple; his whole schtick is coming back to life after he's killed, so give him a "the first time he's slain each game he comes back on a 2+" style rule – St. Celestine style. This would fit the fluff and make him a lot better.
1. Castellan Crowe

The Basics: Castellan Crowe is the guardian of the Black Blade of Antwyr, a daemon blade of unimaginable power. The bound daemon is rumored to be a old minor Chaos god, and is able to take over entire planets in hours. It takes a constant unbreakable focus for its guardian to keep it bound. Crowe is strong enough that he can use the blade as a weapon but must remain it shackled at all times, in effect using it like a mundane sword with no powers.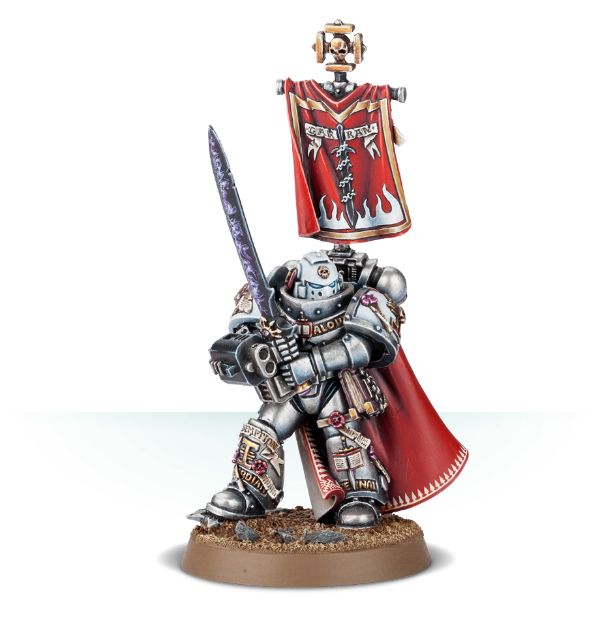 The Problem: Crowe is really, really good at dealing out s4 ap – d1 attacks. He's got a ton of abilities about how good swordsman he his, but at the end of the day his attacks aren't powerful, which fits the fluff, but leaves him under powered. He does have a roll vs. hordes and CAN get 30 attacks in a turn, but its highly unlikely and he's got to die to do it.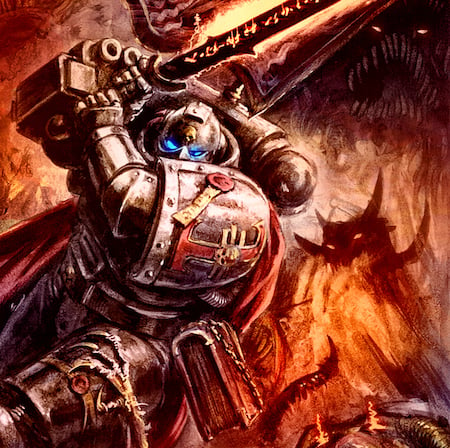 The Fix: I'd rework Master Swordsman to allow him to wound non-vehicle units a 2+ rather than letting him re-roll wounds. In essence, he always knows the weak point. I think you could also give him some sort of rend, on a 6+ to hit or wound, pick one, the attack gets -4 ap, or maybe D2 or both, as he hits a vital point. This would allow him to still be good against hordes, but fight anything that isn't an Ork with good effect.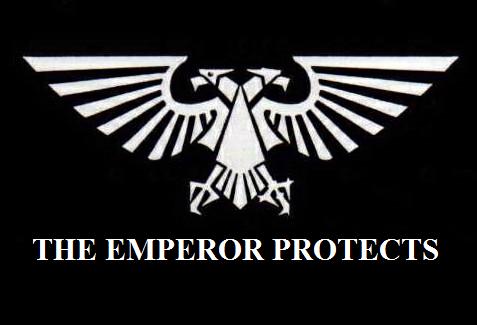 Let us know what characters you think we should fix next, down in the comments!