Battletome: Hedonites of Slaanesh – The BoLS Overview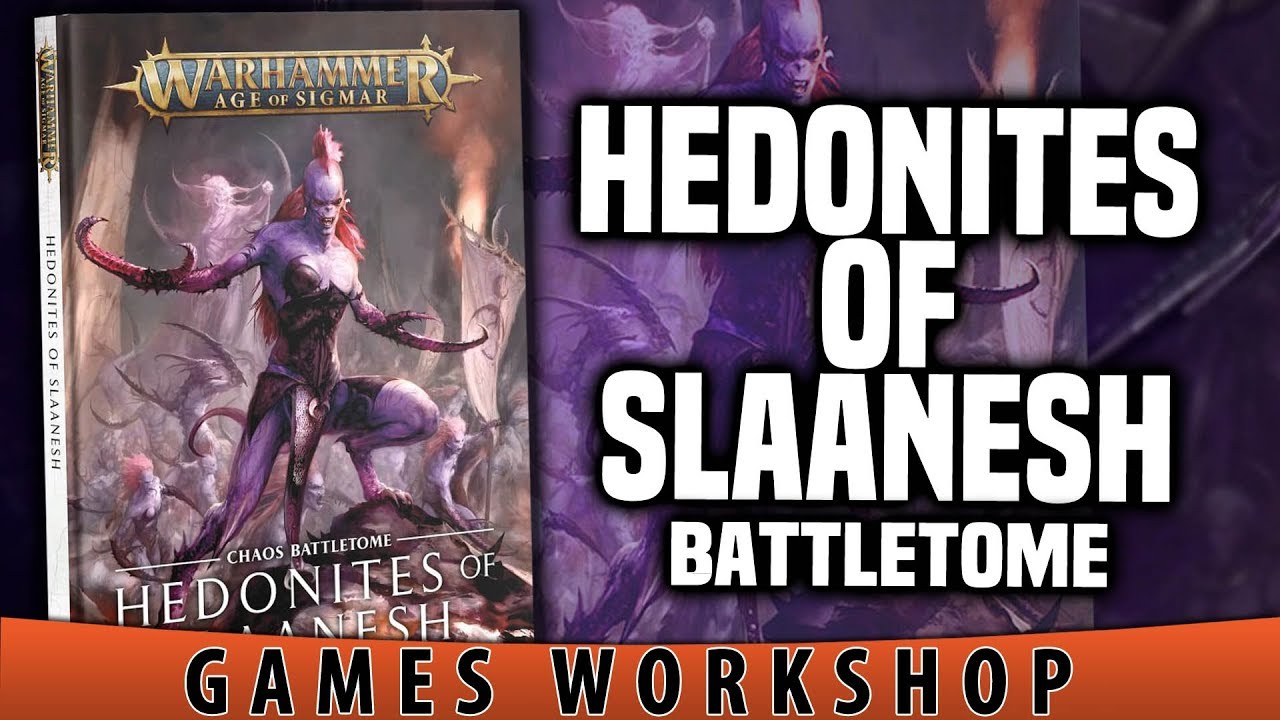 Come and join the BoLS crew as we take a look through the new Hedonites of Slaanesh Battletome.
Over the weekend, the Slaaneshi Battletome wet up for pre-order, and that means it's already out in the wild in some places. Like right here on our YouTube channel, where, today we're taking you through the new Battletome in a fairly in-depth overview. Everything form Lore to new rules and units, come take a look at what awaits the servants of Slaanesh.
We're pretty excited to see how the new faction plays out. The new daemons are lithe and elegant, the new models are incredible, and the rules present an army that can leverage hard-hitting fast attacks, with some surprising amounts of resilience in key areas, to make the flow of a game feel exciting and active. The Endless Spells have an interesting variety of new options for your army. If you like rolling 6d6, this is the list of magic spells for you.
via Games Workshop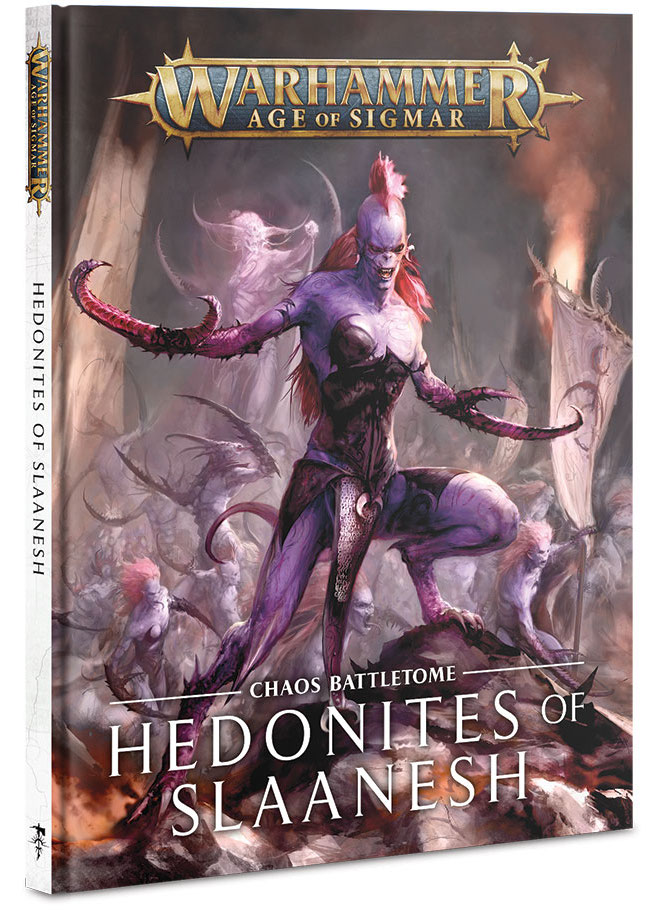 Of all the evil forces in the realms, the Hedonites of Slaanesh take the most pleasure in the carnage they wreak…
Slaanesh may be imprisoned – but, with this battletome, his powers are yours to master. This 96-page hardback battletome is your complete guide to the armies of the Dark Prince. You'll discover dark lore that sheds light on Slaanesh – the Chaos God of excess and pleasure – and his dreaded hosts. From the relentless seekers to usurping pretenders, this book brings some of the most sinister corners of the Mortal Realms to life in fantastic detail, with stunning art, new lore and tantalising hints of what the future holds for the Dark Prince. Meanwhile, a number of warscroll battalions, three sets of allegiance abilities, magical spells, command traits, artefacts and more allow you to build deadly Slaanesh armies made up of daemons and mortals alike. What's more, the book contains painting tips and different colour schemes to inspire your collection, as well as bespoke missions and Path to Glory rules that are perfect for organising your first battles with Slaanesh's hosts.
This book contains:
– Allegiance abilities for Hedonites of Slaanesh, including a table of Battle Traits, a system for summoning Slaanesh Daemons, plus battle traits, command traits, and artefacts of power for the following Hosts: Invaders, Pretenders, and Godseekers
– Three Spell Lores: Lore of Slaanesh, Forbidden Sorceries of Slaanesh, and the Lore of Pain and Pleasure
– Path to Glory campaigns – rules for creating a Hedonites of Slaanesh warband for Path to Glory, including Champion Rewards Table, and Followers Rewards Tables
– Four Warscroll Battalions that reward you for fielding thematic combinations of models
– 18 unit warscrolls, 3 endless spell warscrolls and a warscroll for the Fane of Slaanesh, printed here for your convenience
– Pitched Battle Profiles for all units, endless spells, and the Fane of Slaanesh featured in this battletome, including minimum/maximum unit sizes, points values and battlefield roles
Good luck generals!
Subscribe to our newsletter!
Get Tabletop, RPG & Pop Culture news delivered directly to your inbox.