FFG New Releases: Unicorn Clan Pack & Novella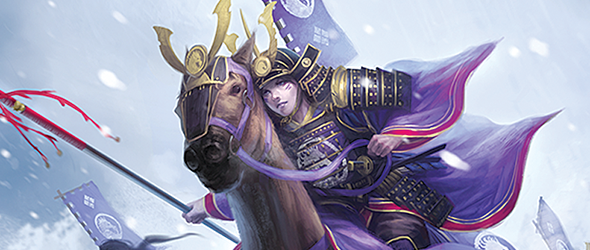 Legend of the Five Rings is getting a new Clan Pack this week along with a Novella to expand the lore of Rokugan!
via Fantasy Flight Games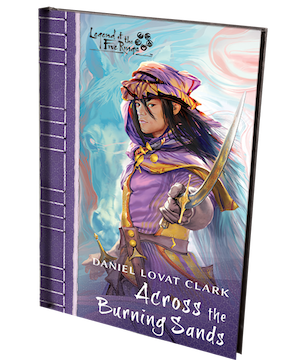 Shinjo Shono is heir to the Khan of Khans, destined to one day lead the Unicorn Clan. But the young warrior is torn with anguish and doubt, haunted by the memory of facing his former betrothed on the  field of battle—and leaving her to die. His duty feels like a chain, and he longs for freedom. He soon learns that longing has a cost.

Shono travels west to negotiate with the caliph of al-Zawira and ensure continuing peace between the Nehiri and Unicorn. A single misstep could mean war, but cultural barriers are the least of Shono's concerns, as he faces duplicity, assassins, betrayal, and even sorcery. Can he  find the strength within himself and his allies in this far-off city to secure the Unicorn's future?

Fantasy Flight Games is proud to present Across the Burning Sands by Daniel Lovat Clark, a new novella set in the world of Legend of the Five Rings focusing on the Unicorn Clan!

Across the Burning Sands features a full 110 page short-story, a 16-page full color insert detailing the history of the Unicorn Clan, and two alternate art cards for use with Legend of the Five Rings: The Card Game!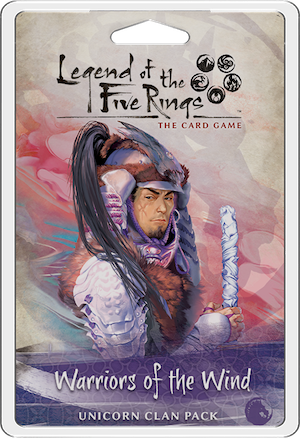 For almost 300 years the Unicorn Clan have settled in Rokugan, yet still they retain much of the wildness and gaijin customs that set them apart from the other Great Clans. It's not that they are unable to assimilate, but rather have learned in their travels to remain true to themselves.

Fantasy Flight Games is proud to present Warriors of the Wind, a Unicorn Clan Pack for Legend of the Five Rings: The Card Game!

Warriors of the Wind contains 78 new cards (three copies of twenty-five different cards and one copy each of three different cards), many of which provide new tools to the Unicorn Clan!

Warriors of the Wind celebrates all that makes the Unicorn great. Look for a Stronghold that rewards you for exploring your opponent's lands, Meishōdō events that protect your characters from harm, and battle steeds for the Utaku cavalry!

Subscribe to our newsletter!

Get Tabletop, RPG & Pop Culture news delivered directly to your inbox.
Do not underestimate the Unicorn – their cavalry charges can topple foes and fortresses alike!