Geekery: First Look at 'The Lion King' & More Disney+ News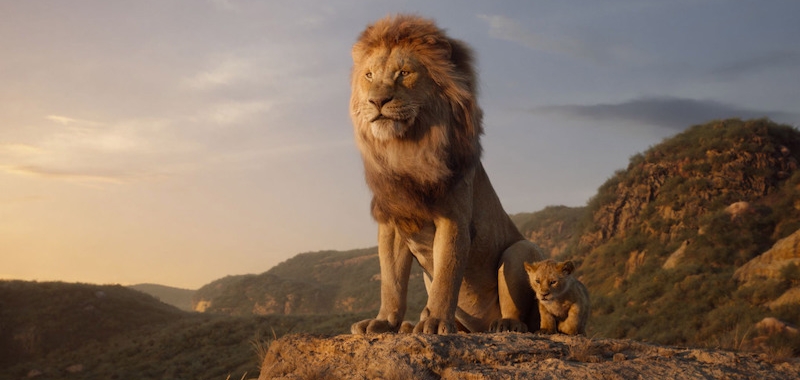 The animated classic gets a hyper-realistic cg update that looks amazing. Plus more shows coming to Disney+ from Marvel and Pixar, and a heap of new original series and movies. Before I get to the new trailer, here's a quick round up on what's been announced for the company's streaming service, starting with the Marvel line up:
Hawkeye – the word is that it will cover the story of Clint Barton passing the Hawkeye mantle to Kate Bishop. It will star Jeremy Renner as Barton. Not much is known at this point beyond that.
Loki – Michael Waldron (Rick and Morty, Harmon Quest) has been tapped to be showrunner and executive producer, and write the pilot. The story will take Loki through history, a trickster that influences historical events. Tom Hiddleston is expected to return to the role he made a fan favorite in the MCU movies. No release date on this.
Vision and Scarlet Witch – Jac Schaeffer (one of the writers behind Captain Marvel) has been asked to write the pilot and act as show runner. It's expected that Paul Bettany and Elizabeth Olsen will sign on. Again, no release date on this one.
Winter Soldier/Falcon team-up –  Malcolm Spellman (Empire) is set to write the script for this miniseries. Not much else is known, but it's expected that Anthony Mackie and Sebastian Stan will sign on.
Marvel's 616 (working title) – an anthology series that looks into the connections between Marvel's stories, characters and creators and the rest of the world. Each episode will dig into a different topic and its historical, cultural and societal impact, and will be made by a diverse group of filmmakers. No release information as of yet.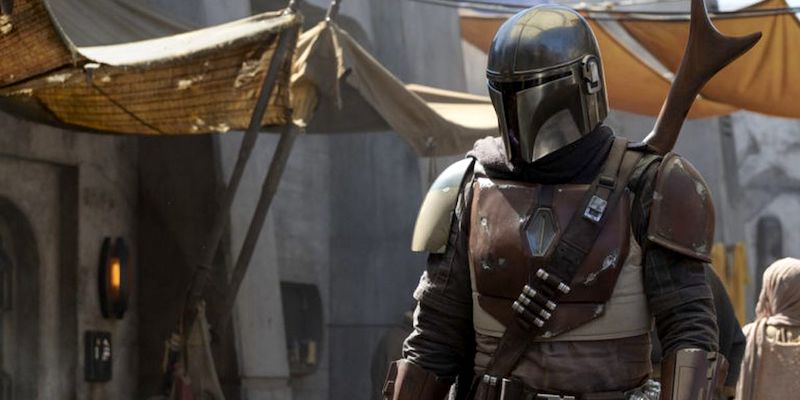 The Mandalorian – set after Return Of The Jedi, and takes place in an area of the galaxy where knowledge of the Empire's fall is either unknown or isn't cared about. The cast is led by Pedro Pascal; it's expected to premiere this year as part of the initial show line up.
The Clone Wars – the animated series is returning for a 7th season (post Lost Missions) that includes 12 episodes.
Rogue One prequel – Diego Luna is returning as rebel spy Cassian Andor for a live-action series that is set during the early days of the Rebellion. No word on when we'll get to see it.
Monsters at Work – starts up 6 months after the first movie ends, with the crew at the power plant harvesting laughs. John Goodman, Billy Crystal, John Ratzenberger, Jennifer Tilly, and Bob Peterson will be reprising their roles. Expect this one in 2020.
Subscribe to our newsletter!
Get Tabletop, RPG & Pop Culture news delivered directly to your inbox.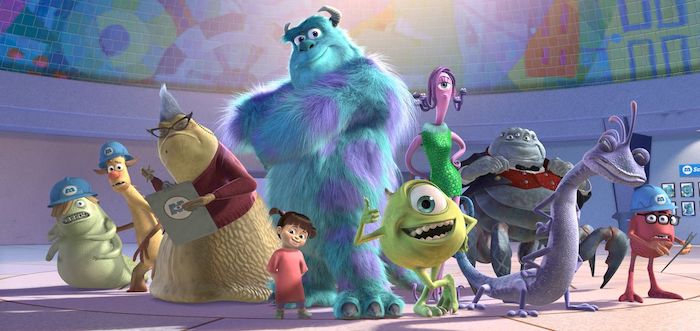 Cinema Relics: Iconic Art of the Movies (working title) – will look at favorite (mainly Disney) films via the props and costumes that helped make them. There will be interviews with the craftspeople who created them and the actors that uses them to get into character. It will be hosted by film historian/collector Dan Lanigan. No air date yet.
Untitled Walt Disney Imagineering documentary series – will delve into the 65+ year history of Disney Imagineering using never before seen footage and exclusive interviews. It will be led by Academy Award winning director and producer Leslie Iwerks.
And on to the latest trailer…
Jon Favreau's The Lion King has puzzlingly been included in Disney's live action adaptation schedule (and has been labeled as such by media outlets) even though it's full CG. Beautiful, hyper realistic CG with mocaped performances from Chiwetel Ejiofor, James Earl Jones, and Donald Glover. Y'all already know the story…
The voice cast also includes Beyoncé Knowles-Carter, Keegan-Michael Key, Alfre Woodard, John Oliver, Billy Eichner, John Kani, and Florence Kasumba. Unlike Dumbo and Aladdin, I'm very interested in seeing this. The work Robert Legato and the Moving Picture Company did on 2016's The Jungle Book and Life of Pi was fantastic – and it looks like they've really upped their game. It's got all the ingredients I want to see in a project like this.
The Lion King roars into theaters July 19th.