Geekery: 'The Addams Family' Gets Animated this Halloween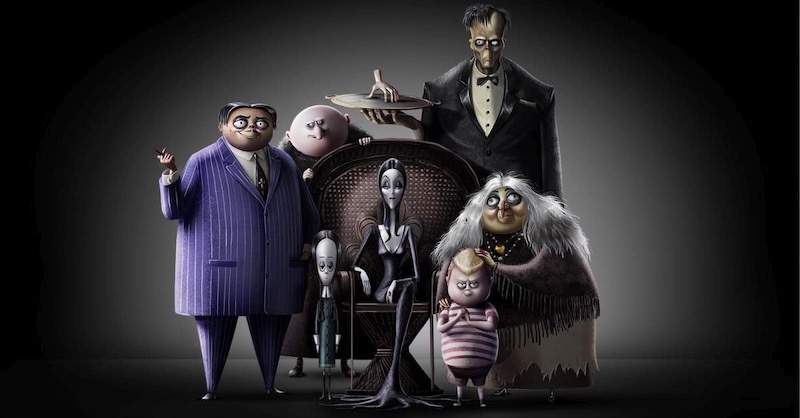 The kooky and sp0ooky Addams family returns to the big screen this fall with an all star voice cast and a new 3D animated look. Grig Tiernan (Sausage Party, Thomas and Friends) and Conrad Vernon (Shrek. Monsters vs Alien) are directing a new take on Charles Addams' classic cartoon series for MGM. It's going to be hard to follow up the TV series and the cast that Barry Sonnenfeld assembled in 1991 and 1993. See what you think…
Nostalgia aside. It feels a bit like MGM saw the success of Hotel Transylvania (which is a Sony franchise) and they decided they needed their own family friendly spooky movies, so they brought back the Addams Family. The humor falls flat, and I'm not sure how the character design will play with new audiences. Its saving grace is the voice cast, but (as we saw with the BBC's latest take on Watership Down), that can't carry a movie by itself. Needless to say, I'm not sold.
The Addams are played by Charlize Theron (as Morticia), Oscar Isaac (as Gomez), Chloë Grace Moretz (as Wednesday), Finn Wolfhard (as Pugsley), Nick Kroll (as Uncle Fester), and Bette Midler (as Grandmama).
The Addams Family arrives in theaters October 11th.