Geekery: The Cast is Ready to Kick Ass in New 'Terminator – Dark Fate' Photos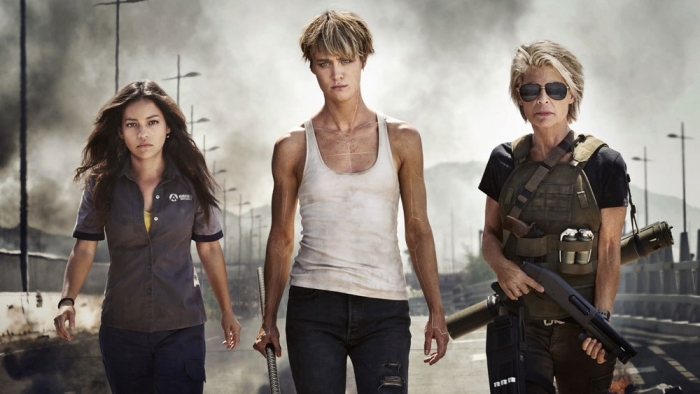 Sarah Connor and the crew are ready to take on another uprising.

It was announced in September of 2017 that a sixth movie would be added to the franchise. The movie is being directed by Tim Miller of Deadpool fame. He also has a writing credit along with a large, mixed writers room that have worked on everything from Batman Begins to Green Lantern Corps and Chain Reaction (you know you're getting up there when you don't have to look up what that one is).
The word is that this takes place after Terminator 2: Judgment Day, and seemingly ignores all of the movies that came after it. Making the first two movies the only acceptable cannon in this James Cameron produced project. Two major players from the those two movies are included in the cast list: Arnold Schwarzenegger and Linda Hamilton.
They both looks ready to take down whatever is coming at them in these new cast photos.
Terminator: Dark Fate will hit theaters November 22, 2019.