Geekery: The Last Trailer for 'Avengers: End Game' is Here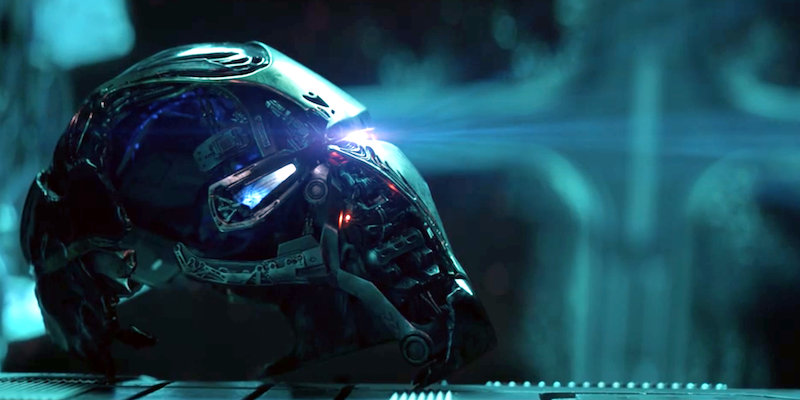 The last trailer for Avengers: End Game arrives as a swirl of leaks from the movie hit the internet. Don't worry, I won't be sharing those leaks here – this post is spoiler free.
Here's the last official look before it arrives in theaters takes a look back…
The trailers have taken us on a journey from sadness to this proud look at back at what the characters have gone through and team assembling and running into a fight for the good of the universe. It's almost like the marketing has walked audiences through stages of the griveing process. The fog of Infinity War has cleared – and is replaced by the hope, determination, and the want to avenge the fallen.
In disspointing news, CNBC reported yesterday that footage that seems to be have shot at a screener leaked onto the net. Fans found themselves having to dodge screen shots, gifs, short clips, and descriptive posts on social media. The Marvel Reddit went on lock down to prevent the footage from spreading. A letter from the directors addressing spoilers has been shared on Twitter, but the leaks haven't been directly addressed.
#DontSpoilTheEndgame pic.twitter.com/Y1S1VRuvOb

— The Avengers (@Avengers) April 16, 2019
From a personal standpoint, sharing this kind of thing openly (and purposefully) where it can ruin someone else's experience of a movie/show/book is just flat out rude. Be curteous of those around you – don't ruin something for lulz, or whatever the kids are calling it these days. Don't be that person.
Avengers: Endgame hits theaters April 26th.
Subscribe to our newsletter!
Get Tabletop, RPG & Pop Culture news delivered directly to your inbox.