Checks the Calendar. Yep, it's April 1st and it looks like GW is having some fun with a "new product" announcement.
It certainly seems like GW is putting that new studio space to good use. They have a new "Promo" video out for a new product coming as a joint-venture. Introducing the iServ Pro:
Meet The iServ Pro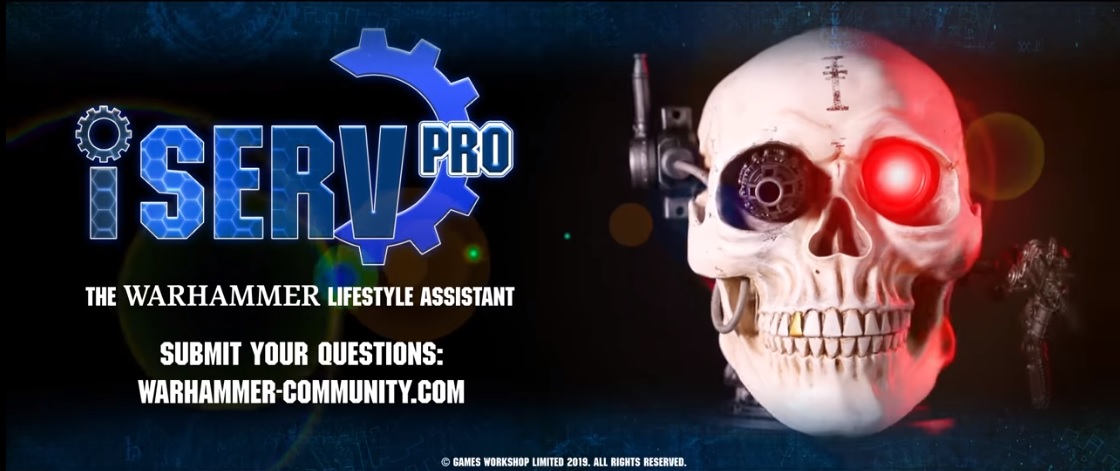 It's basically a Servo-Skull that "answers your hobby questions" with the voice of GW's Duncan "Two Thin Coats" Rhodes. GW has even setup a question form that you can submit hobby questions to on the Warhammer Community Site.
So just a couple of quick things – this is pretty clearly a fake product. It's April 1st so you shouldn't trust the things you're seeing on the internet. How do we know? Well Stygies Technology Collective is a dead give-away. It's not an actual company. GW already has a hobby app with Citadel Paint: The App. Which you can download and already get started using. We're also pretty sure they just glued some extra bits onto a skull and painted it up for the video.
Having said all that, and knowing that this is fake, I actually think this could be a funny thing for GW to actually do. If GW can make plastic terrain (and they can), there is no reason they can't cast plastic skulls. And while I'm sure it would be a little tricky to actually get the electronics inside, they could simplify this down to a handful of funny/inspirational sayings and the iServ could spit those out when you pressed a button. Cheap toys have been doing that for years.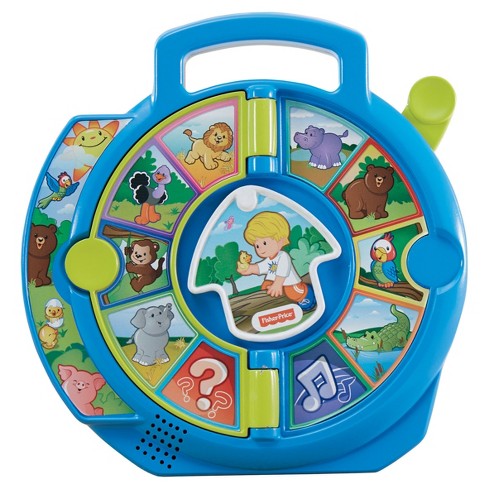 It's a grimdark See-and-Say! But for grown-ups… I guess?
I'm sure GW is collecting all those questions and will probably end up doing something with them later. Maybe they are digging for more subjects to do painting videos about – they've covered a couple hundred so far. But hey, as long as they keep making models they will be able to keep making painting videos!
Would you want an "inspirational" Servo-Skull on your hobby desk? "Always thin your paints!"