Someone call Nic Cage – I think I have an idea for a movie based on this latest Games Workshop Rumor Engine.
The latest Rumor Engine is out today and it's looking like a horror show! Games Workshop went full on Texas Chainsaw Massacre with this one.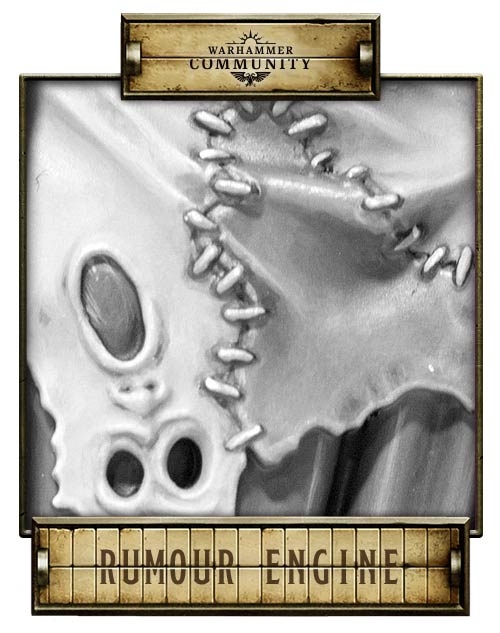 Yeah – that's a cape/jacket/skirt/cloak made from someone's face. It's a exotic leather alright – human leather. Gross. And creepy. There is one model that comes to mind when we start talking about stitched together human leather objects: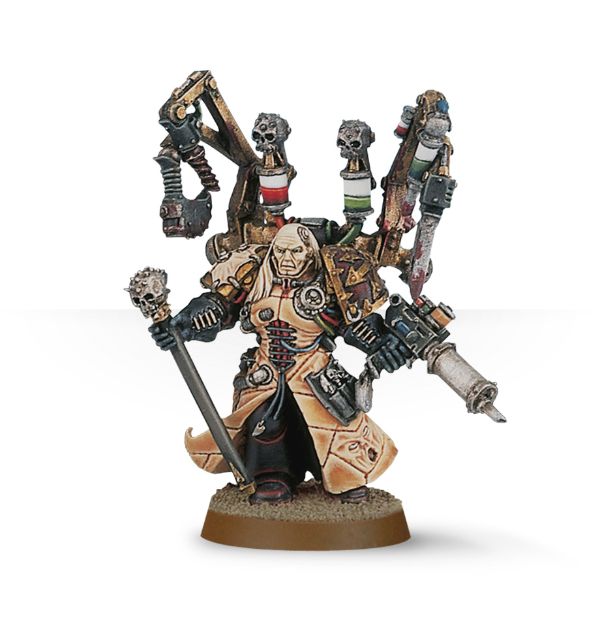 Fabius Bile is the Elder Statesmen of the "Human-as-Leather" lobby of the Grimdark. I mean, you can see the face on his coat. I don't think it's a coincidence GW picked that image. And if you think about it, the timing makes sense. We know Daemons of Slaanesh are on the way – the Adepticon reveals showcased that.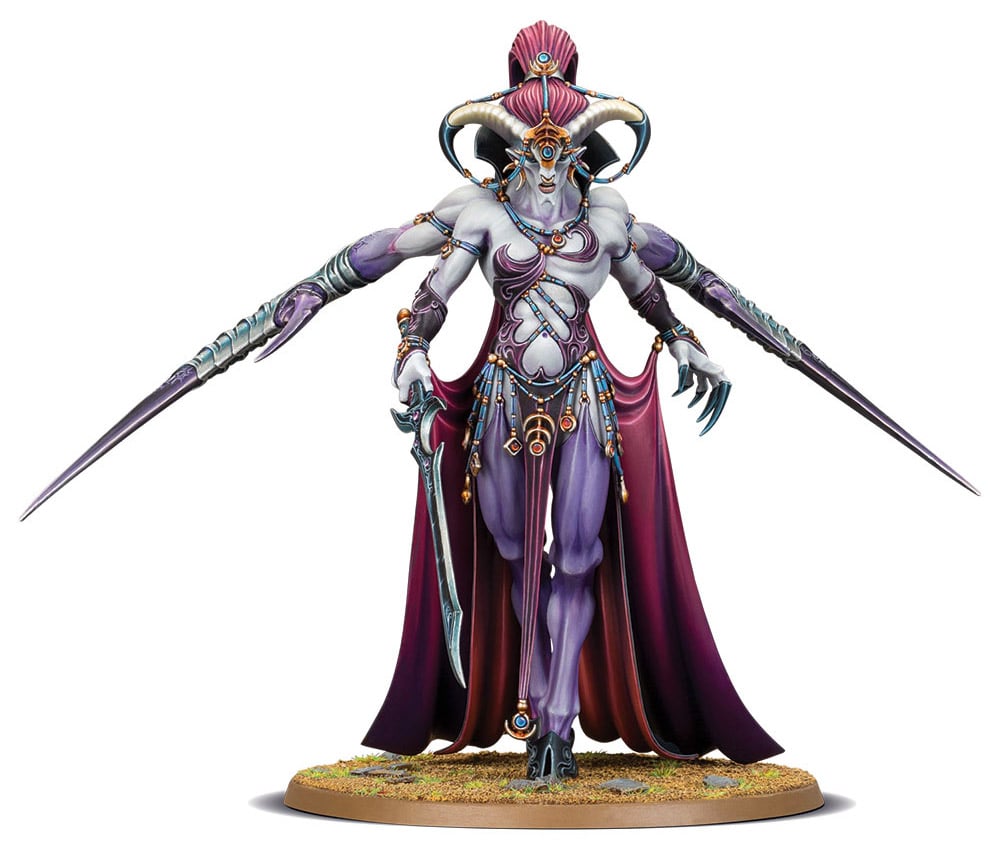 There's more where that came from!
And if we are getting Daemons of Slaanesh for Age of Sigmar (which was the major focus of the Slaanesh reveals) then you KNOW we are getting rules for them in 40k. And if we're getting rules for them in 40k we are possibly getting a Daemons of Slaanesh book – OR GW might finally throw the Emperor's Children players a bone and release a combined followers of Slaanesh book for 40k!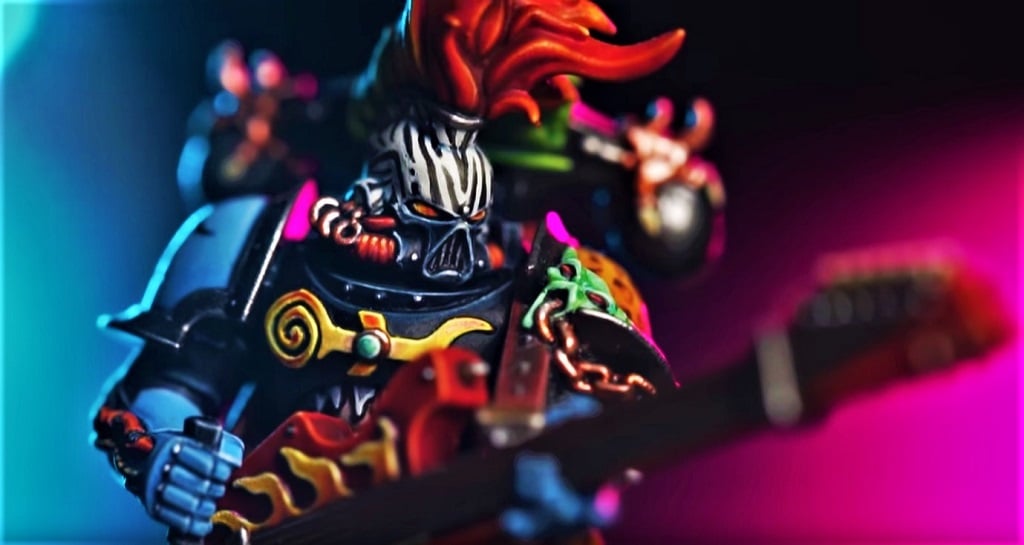 That will be something to rock out about!
We've seen the cycle repeat before – Nurgle and Death Guard, Tzeentch and Thousand Sons. It's looking a lot like Slaanesh and Emperor's Children might finally get their day in the sun! Are we on the cusp of new  Fabius Bile and Lucius the Eternal miniatures? GW is keeping up their poker face on that front – but they might have just tipped their hands.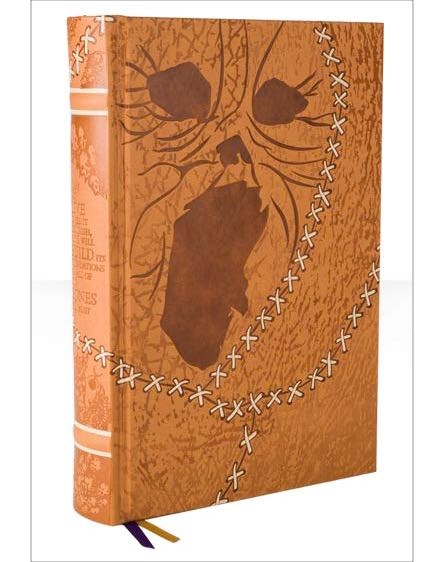 Fabius Bile's book was faux stitched leather, too. He's got a thing for skin and faces.
What do you think? Are we getting the Necronomicon or a new Fabius Bile model? What if it's neither!? What could this one be?