Mantic: Developing 'Hellboy: The Board Game' – Available for Order Now

Hellboy: The Board Game is available for order now – get an insiders look at the development of the game directly from Mantic…
When we drew up a list of potential licenses, Mike Mignola's incredible Hellboy series was top of that list.
Hellboy has become a household name – thanks to the live action movies, videogame appearances and animated films – but we always loved the original graphic novels. The combination of folklore, huge monsters and, of course, Hellboy battling enemies with that famous Right Hand of Doom, has always been appealing. As a result we began talking to Dark Horse in late 2016 and we eventually signed the deal in late 2017 (that's right, it does take quite a while to sort these things out).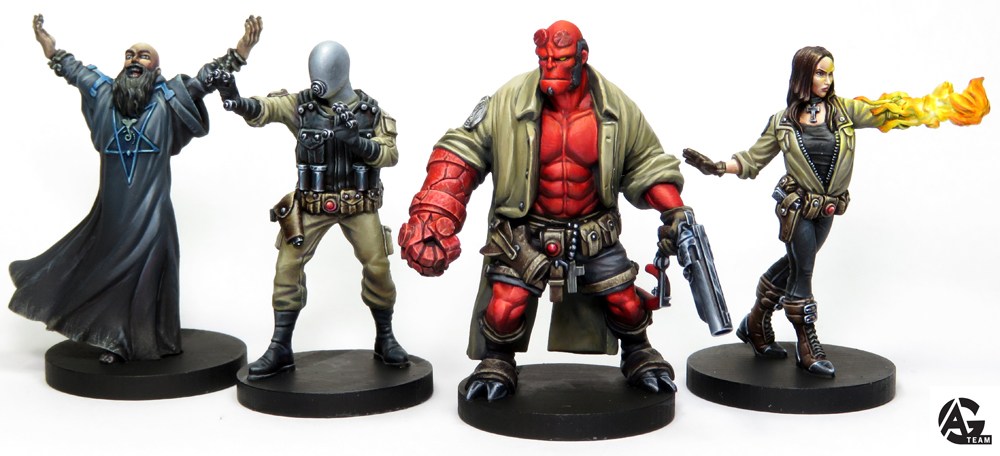 Originally we saw the Hellboy game as a dungeon crawler with Hellboy and the other members of the BPRD setting off to a suitably spooky location and then battling minions before facing off against a big creature. In this original pitch we thought that – like Dungeon Saga – one player would be in charge of the bad guys, while four other players would take control of the BPRD.
However, if you've read the comics you'll know there's never really one entity in charge of all the evil minions Hellboy faces and there are different antagonists, each with their own wicked plots. As a result the first decision was to make sure Hellboy was a fully co-operative experience as the members of the BPRD work together to overcome adversity, rather than having one player take on the role of the dungeon master.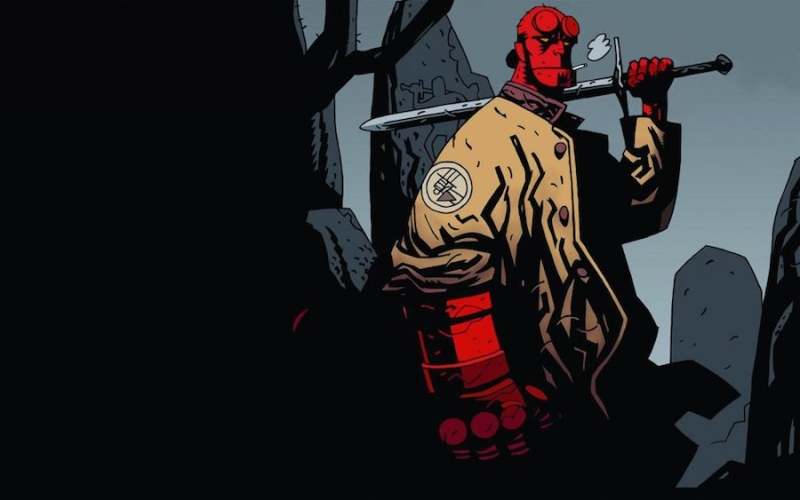 The next question was – which storyline should we base it on? There are actually so many great stories to choose from that this was rather a difficult one. What's more, the cast of BPRD characters changes throughout the original Hellboy graphic novels and the subsequent BPRD series. So instead of being based solely on one particular story arc, Hellboy: The Board Game takes inspiration from a number of fantastic storylines to create something spectacular.
This gives us a great opportunity to bring in some of Hellboy's most notorious adversaries, while also mixing up the members of the BPRD who work with each other. In fact, it was Mike Mignola himself who suggested having Johann join the team for the core game.
From here the pieces really started coming together quickly and we could immediately see how all the four main protagonists – Hellboy, Liz, Abe and Johann – would work together. We also wanted to ensure that the inexplicable and seemingly random events of the comic were portrayed as gameplay elements too.
Subscribe to our newsletter!
Get Tabletop, RPG & Pop Culture news delivered directly to your inbox.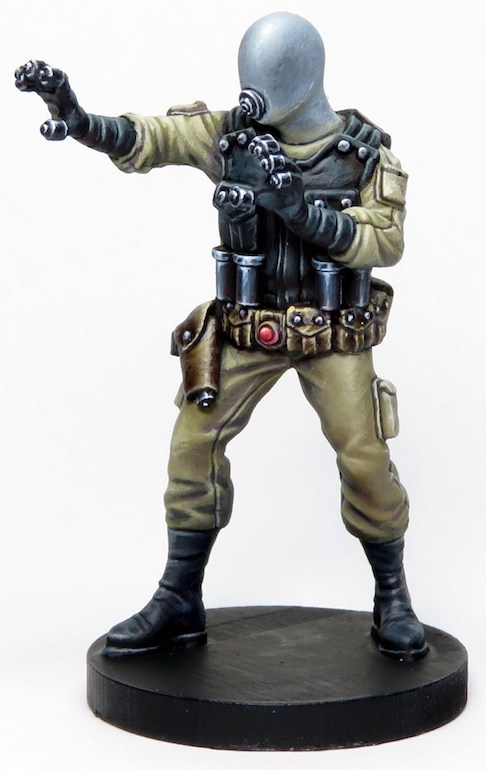 DECK OF DOOM!
This led to the creation of the Deck of Doom! This is a deck of cards that triggers particular events as the BPRD agents explore the location. The event can be anything from a surprise attack by a monster to a spooky mist that rolls in to obscure line of sight. Due to the random nature of the Deck of Doom, you'll never know what to expect when playing a mission and you can replay them for different experiences.