Outside the Box – April 1st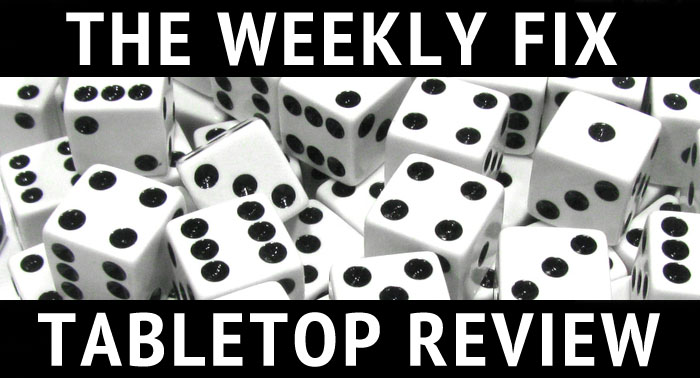 This week on Outside the Box: Perry Miniatures, Raging Heroes, Victoria Miniatures, Fantasy Flight Games, 4Ground, Artel W Miniatures and more!
The plastic WW2 US infantry kit can be pre-ordered from Perry Miniatures: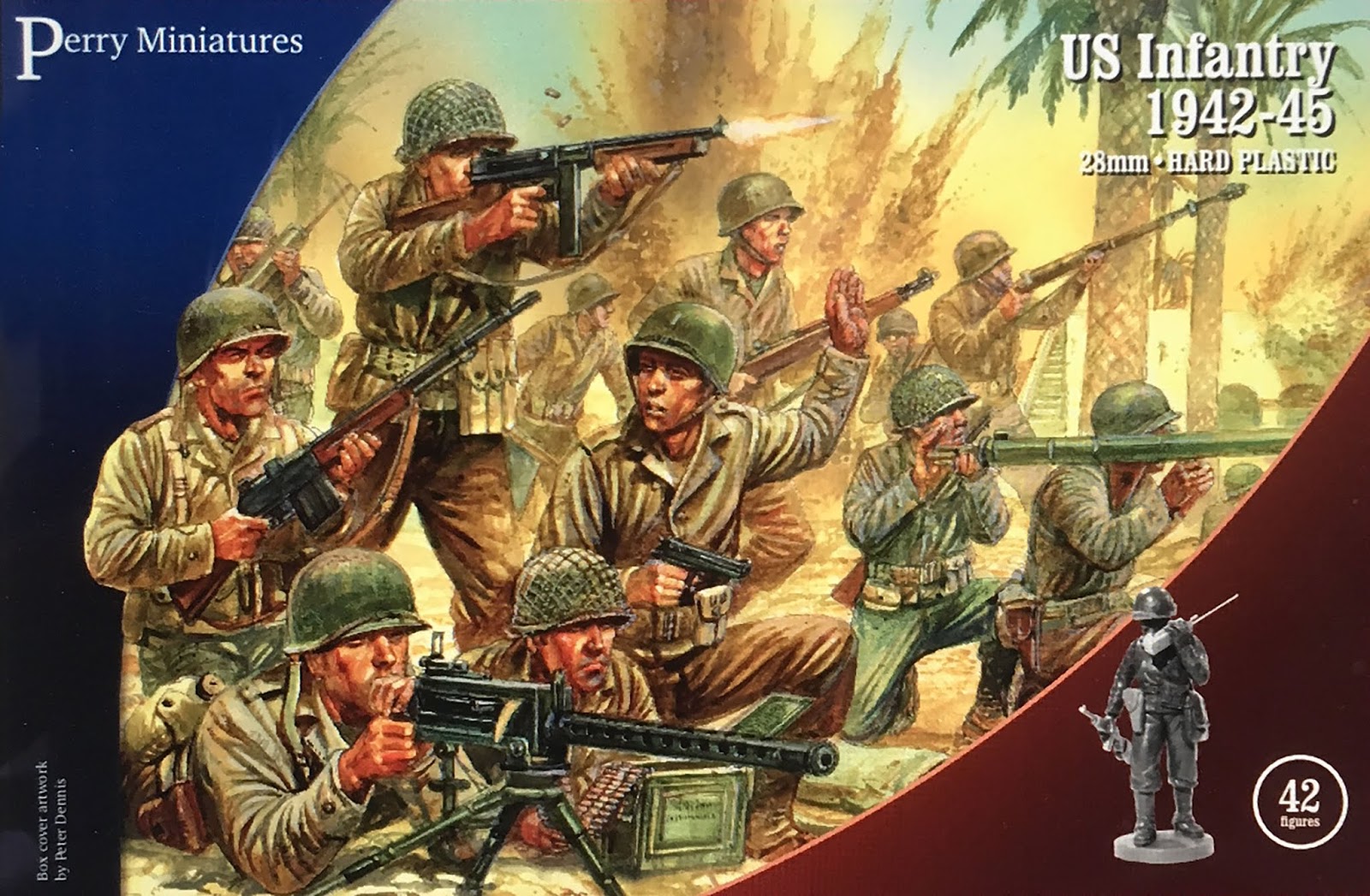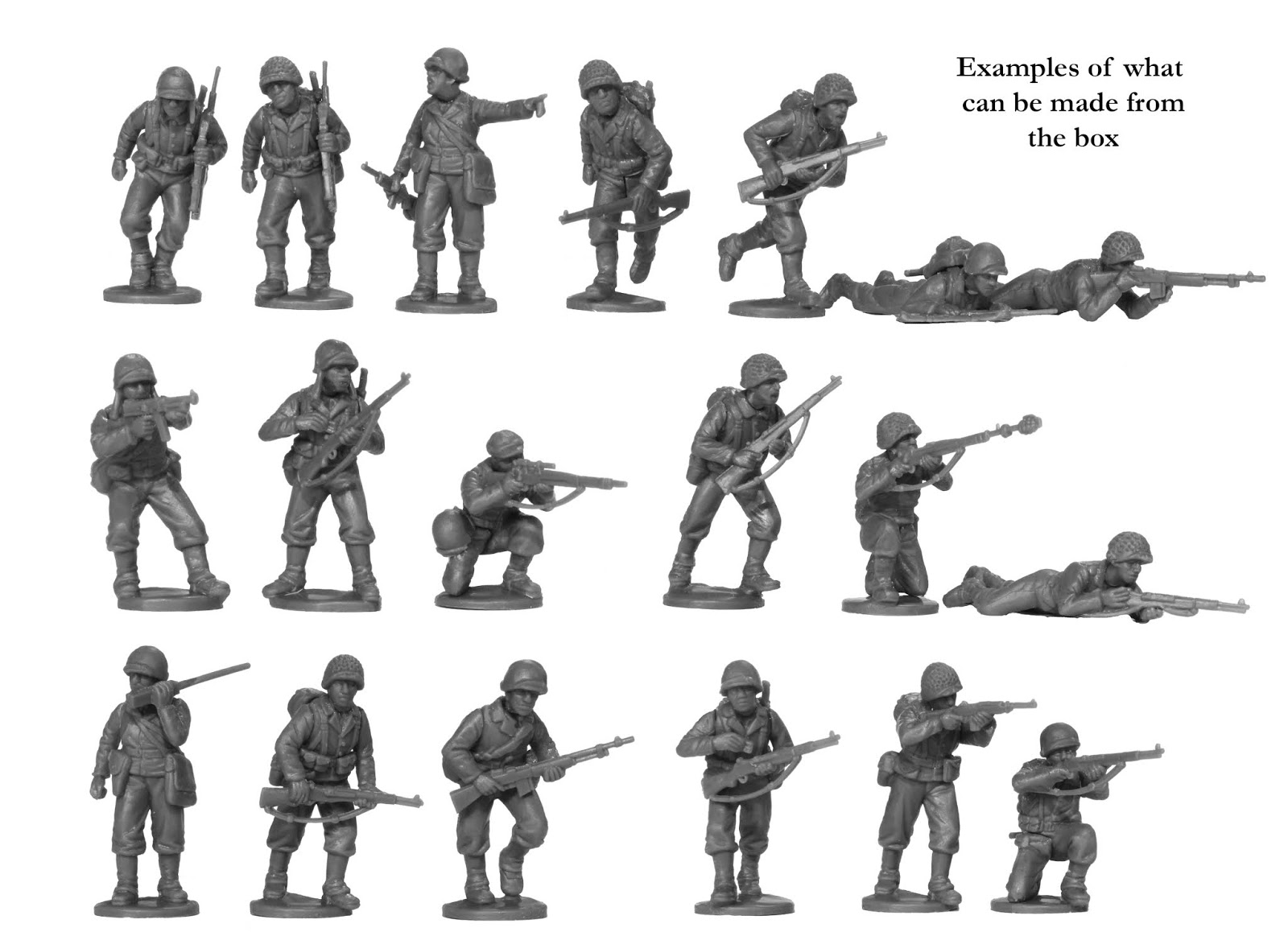 –> More Perry Miniatures News
Victoria Miniatures presents their limited edition Adepticon miniature (which will also be available through their webstore):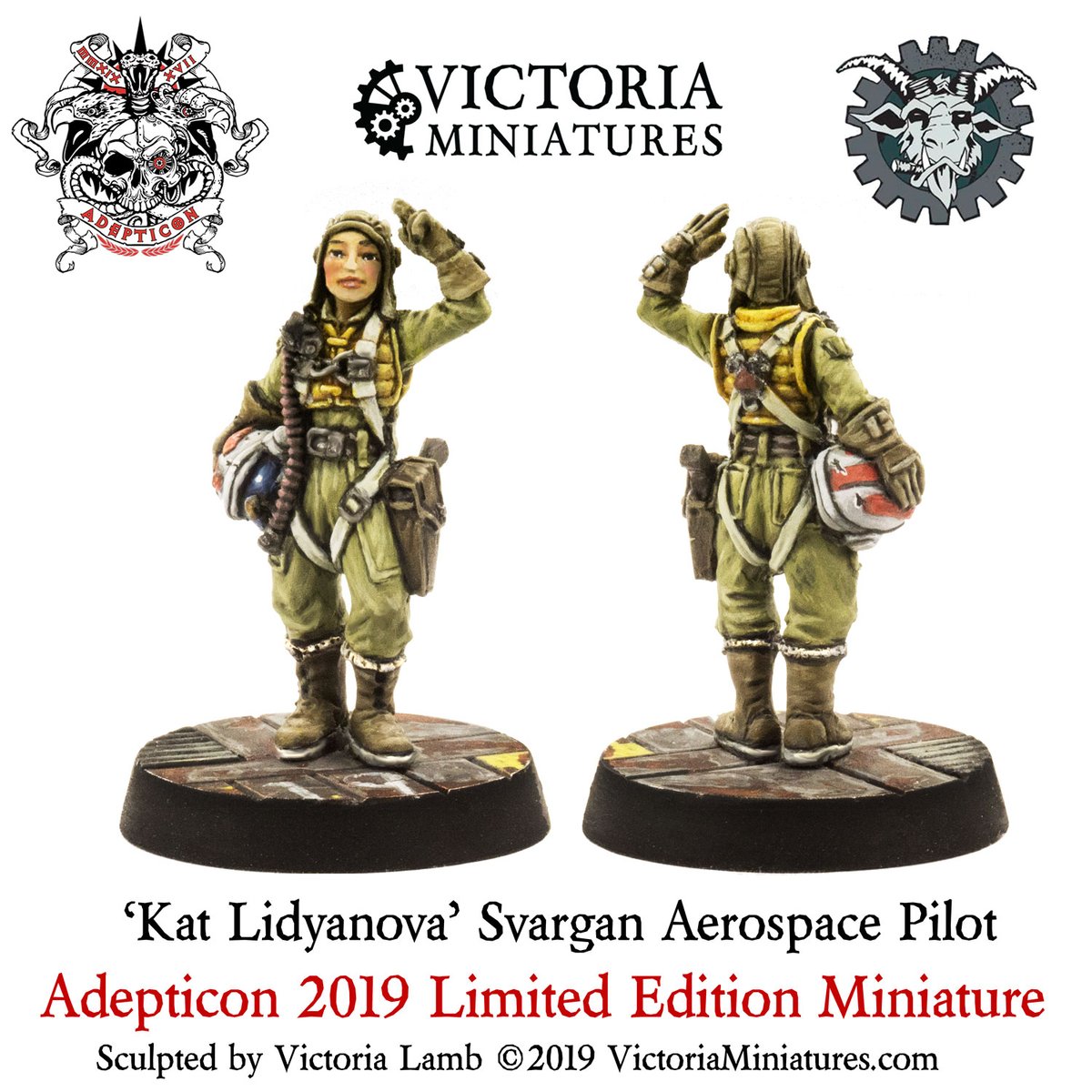 –> More Victoria Miniatures News
The Holy Blades are now available from Raging Heroes: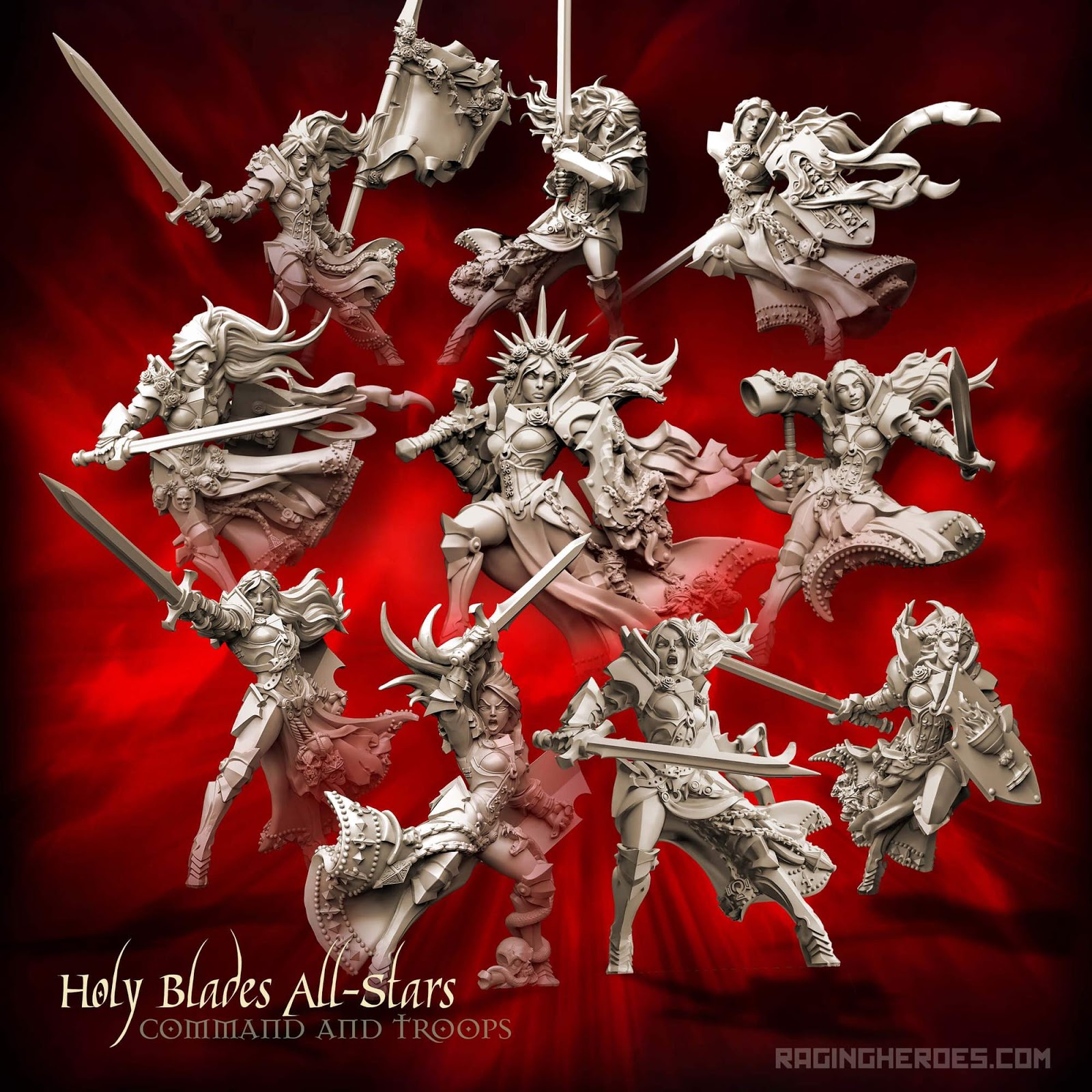 –> More Raging Heroes News
Fantasy Flight Games announced the Imperial Death Troopers set for Star Wars Legion: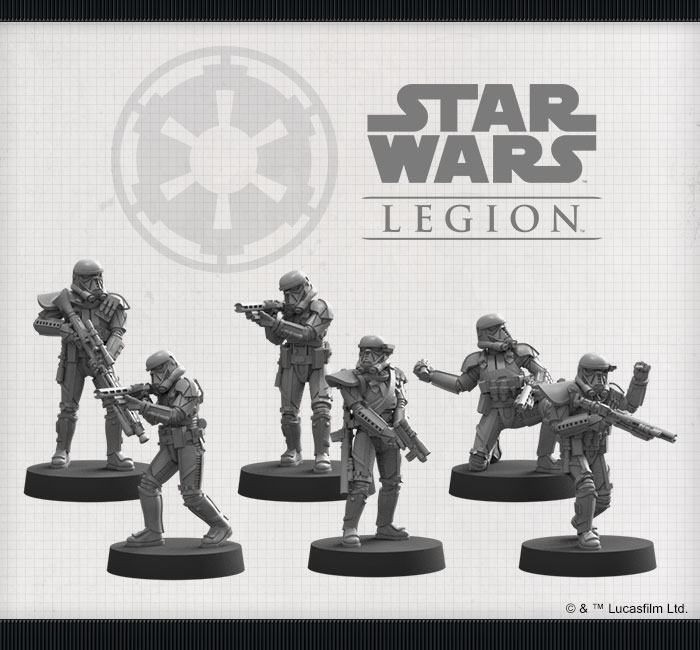 And a new wave of X-Wing miniatures is available, too: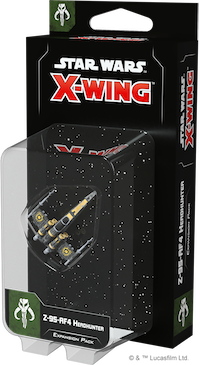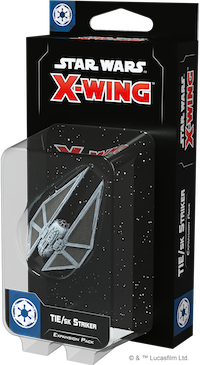 –> More Fantasy Flight Games News
New Gothic terrain is available from 4Ground: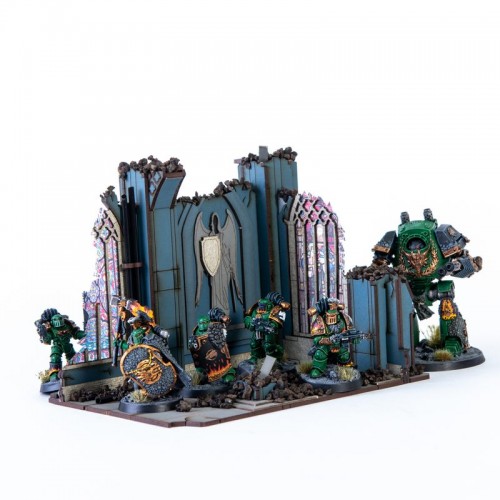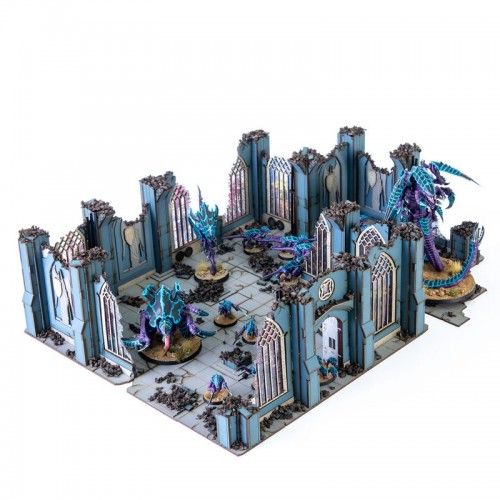 –> More 4Ground News
Artel W Miniatures presents their Master of Hymnes: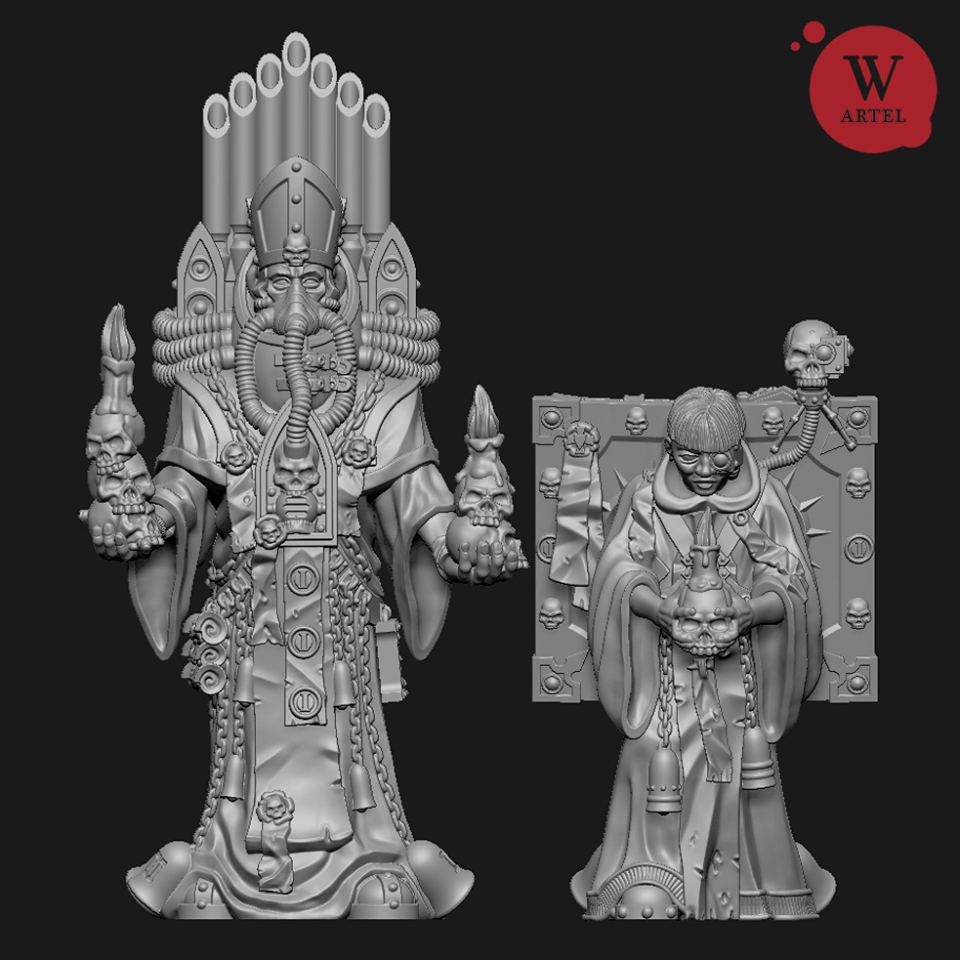 –> More Artel W Miniatures News
Beside the new membership scheme, Warlord Games released new sets for Bolt Action and Konflikt '47: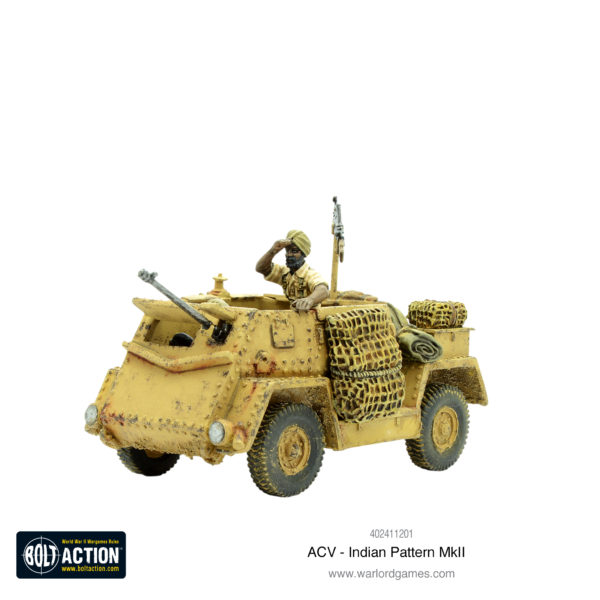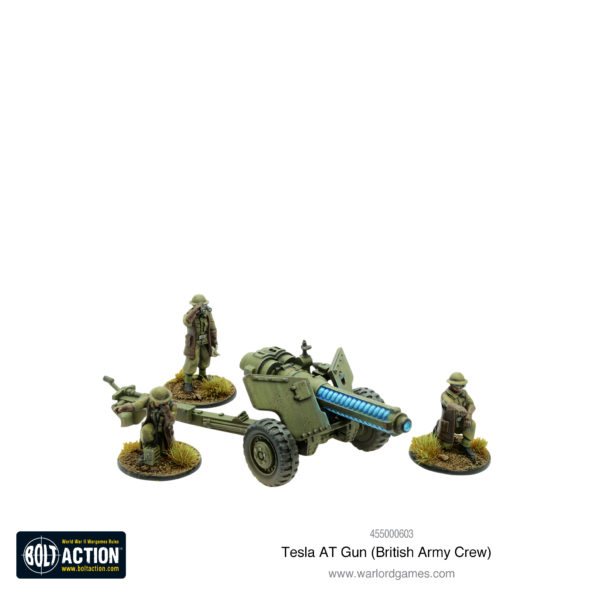 And Black Powder and Cruel Seas are getting new stuff soon, to: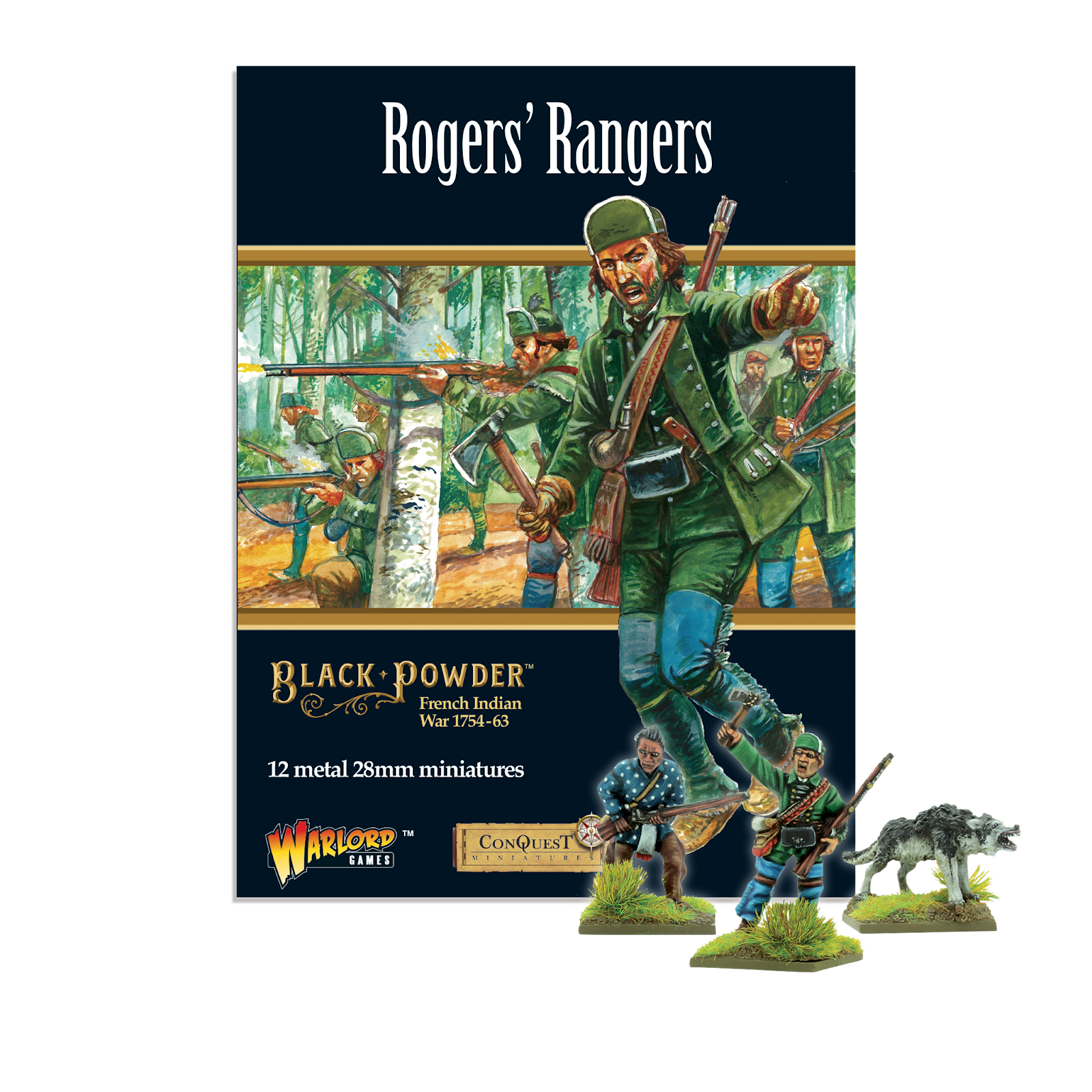 –> More Warlord Games News
TT Combat released new 15mm terrain: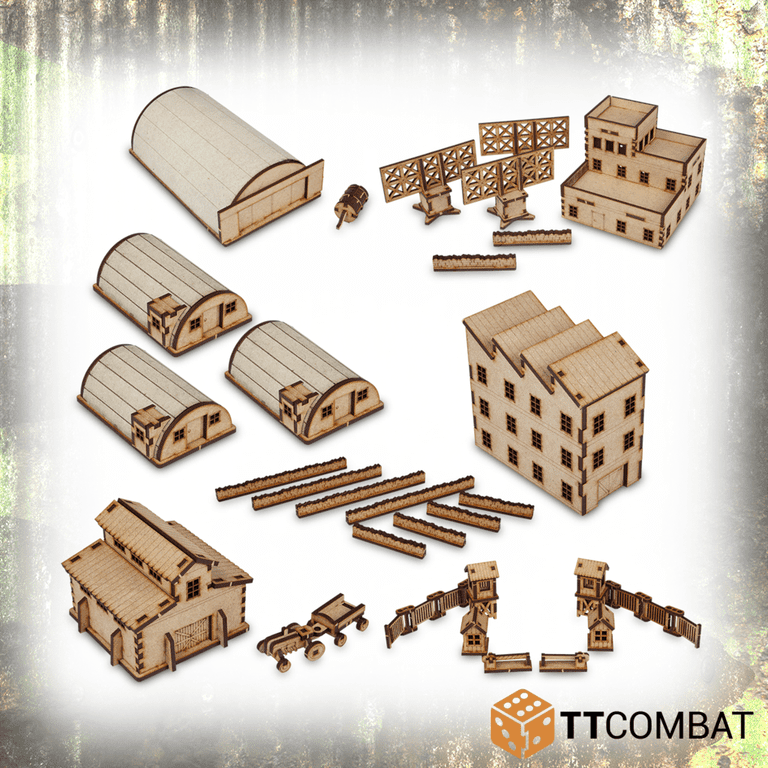 –> More TT Combat News
Plenty of new bits sets have been released by Puppetswar: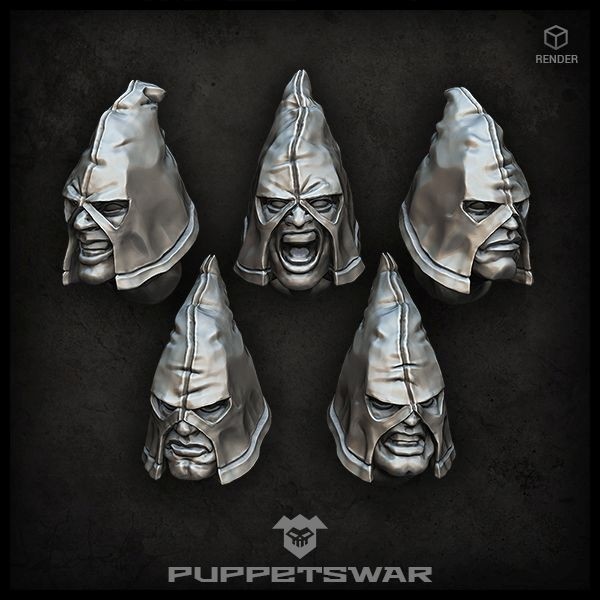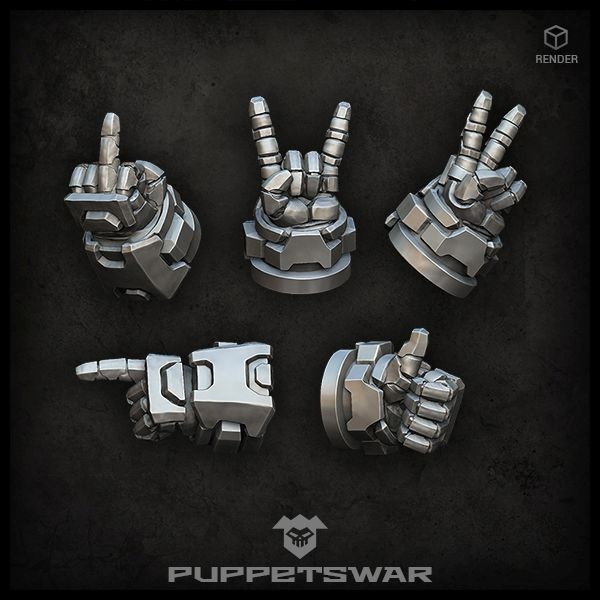 –> More Puppetswar News
Black Scorpion Miniatures announced upcoming releases: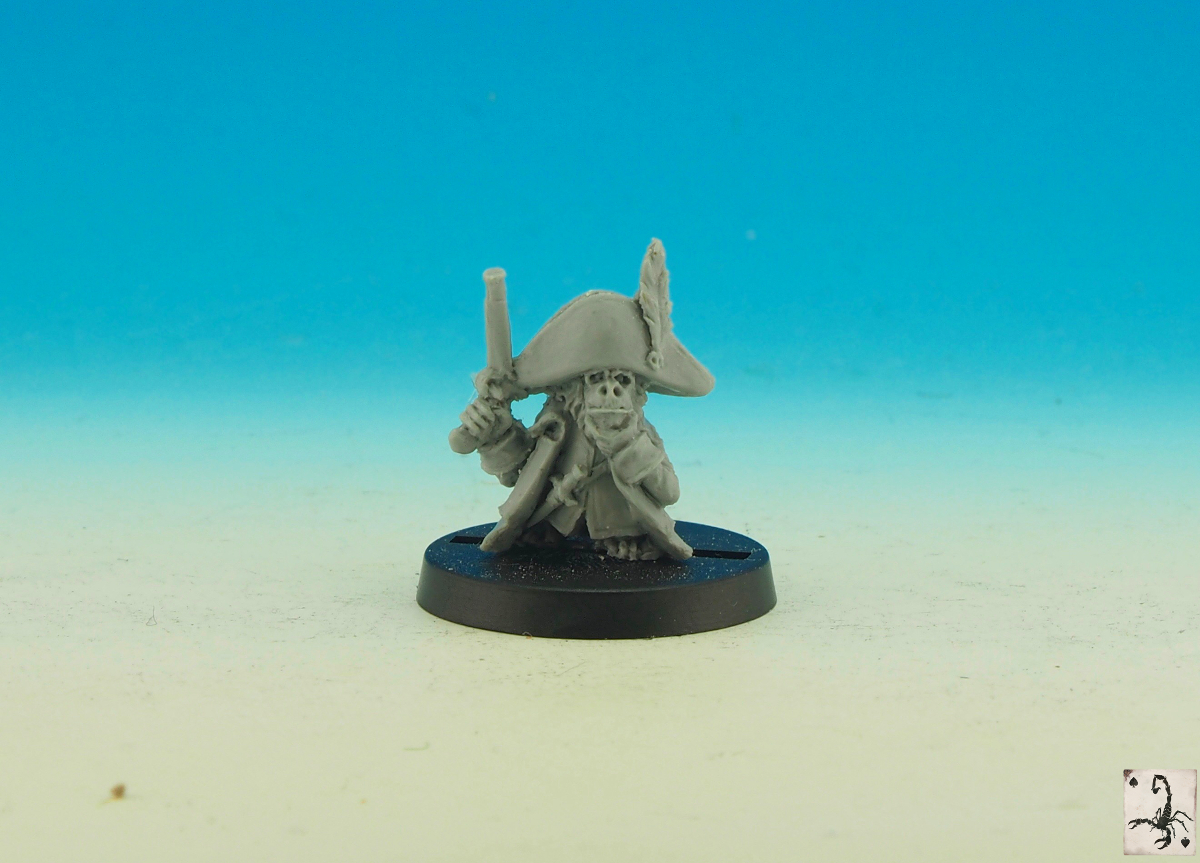 –> More Black Scorpion Miniatures News
And we got new terrain teasers from Warsenal: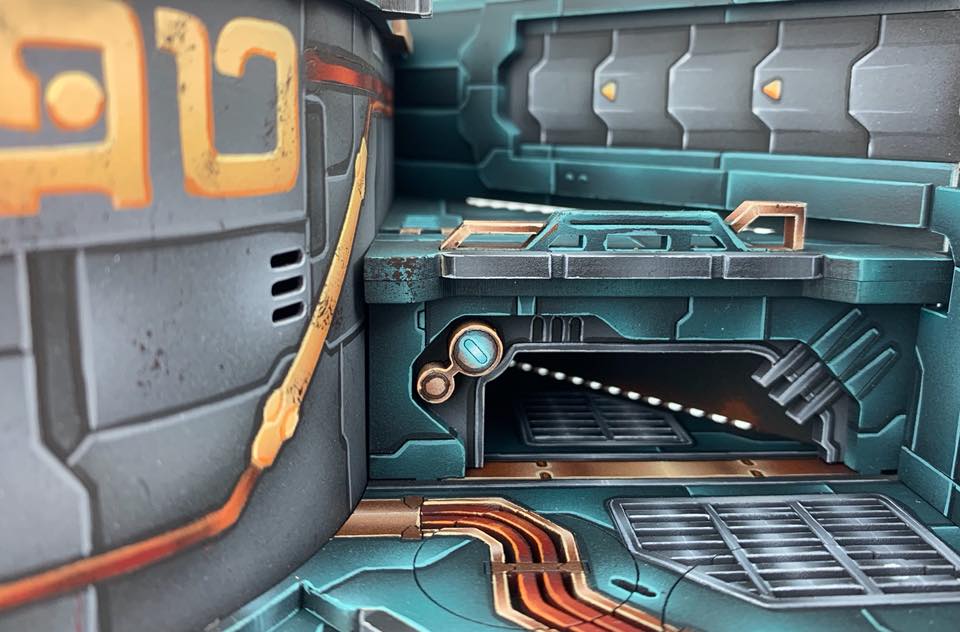 –> More Warsenal News
And Rubicon Models published a new preview of their 3.7cm Flak 43: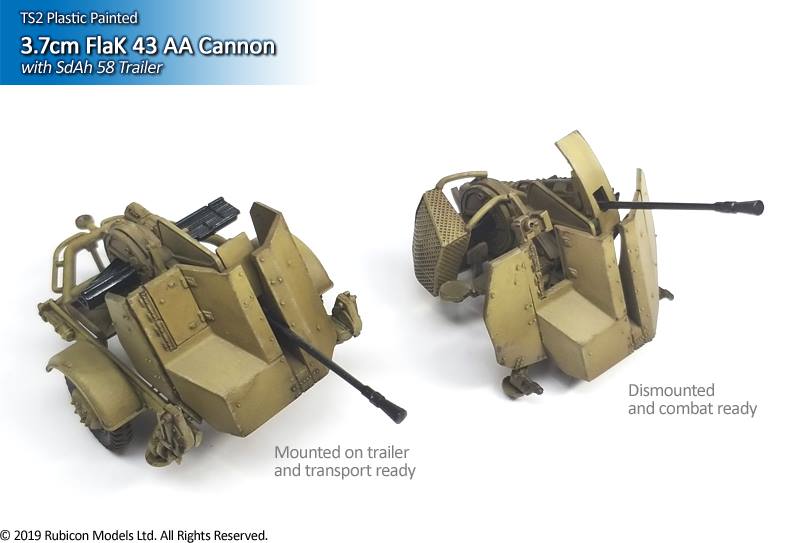 –> More Rubicon Models News
And here are this week's new Kickstarter campaigns:
HeresyLab – Heresy Girls 2.0
Weta Workshop – District 9 Board Game
Goblin King Games – Moonstone Fantasy Skirmish Game Leshavult Expansion
Miniature Forge – Magnetronic Terrain
DM Dunn – Healing Potion Dice Bottles
DoubleSix Dice – Generation Two
OverPowered Mats – Custom Game Mats
Frew Games – The Phantom: Treasures of Drakon board game
Brass Monkey Games – Galaxy Lords
Steve Jackson Games – Three Mini Expansions for Munchkin
Dennis Montera – Doc's 3D Printable Buildings for Tabletop Gaming
Master Monk Gaming – The Nomad's Magnetic Dice Tower
Game Brewer – Fuji Koro Deluxe
Games Miniatures – Gobfreak Stars Fantasy Football
Midlam Miniatures – The Halfling Undead
Monk Miniatures – The First Set
Old School Miniatures – 28mm Fantasy Miniature Mix, Men, Dwarfs & Monsters.
Djinn Studio – Monstro
Greenbrier Games – Folklore: The Fall of the Spire
and
Dreamforge Games – Eisenkern Grav-StuG
Subscribe to our newsletter!
Get Tabletop, RPG & Pop Culture news delivered directly to your inbox.
~And if you want to stay up to date visit The Tabletop Fix for daily updates!
Latest News From BoLS: