ToyLand: Wave 4 of Super7's Vintage MOTU Line Includes Classics from Japan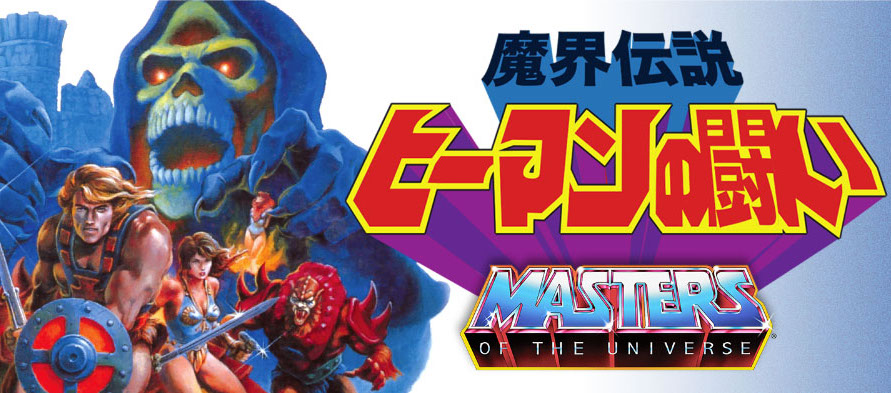 Super 7's MOTU vintage figs will take you back to your childhood. They're based on the proportions and designs of the Mattel toys you likely played with as a kid. The pre-order on the fourth wave, which includes 2 Japanese packaged retro figs, is open now and will close the end of the month. The figs in standard card back packages will be available after the pre-order period – they'll will get to you earlier if you order now, though.
Masters of the Universe Japanese Box Figures – $20.00 Each
He-Man and Skeletor 5.5-inch figures packaged as if they came out in 1980's Japan! The box is based on original Japanese prototype packaging from back in The Day that was never used. Each figure is available individually for $20 each (plus shipping). Both figures come with accessories and a custom history card. The pre-sale window for these figures will be open until Tuesday, April 30th and will ship this Summer 2019.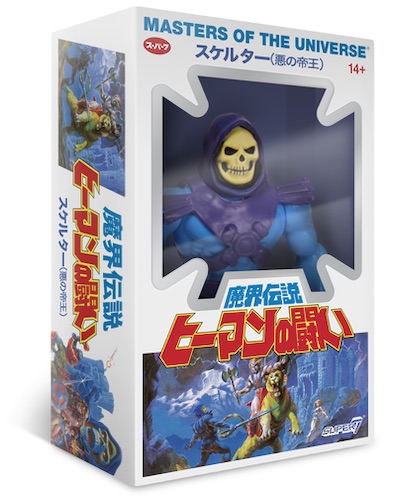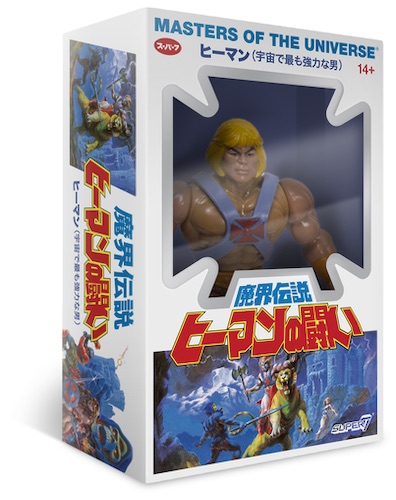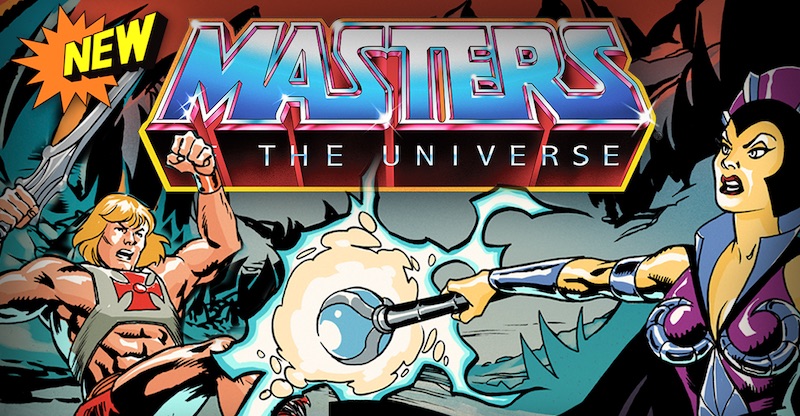 By the Power of Grayskull! Super7 is proud to present the MOTU Vintage Collection, the original Masters of the Universe action figures re-imagined to match the character designs from the animated cartoon! The pre-sale window for the Stratos 5.5″ vintage figure opens on Monday, April 1st and will end on Tuesday, April 30th. This is not a limited edition release but pre-sales will receive the figures immediately upon arrival from the factory. Figures are available individually. We expect to ship these Vintage Figures in Summer 2019.
Masters of the Universe Vintage Wave 4 – $20.oo each