Warhammer: Fane of Slaanesh & The Endless Spells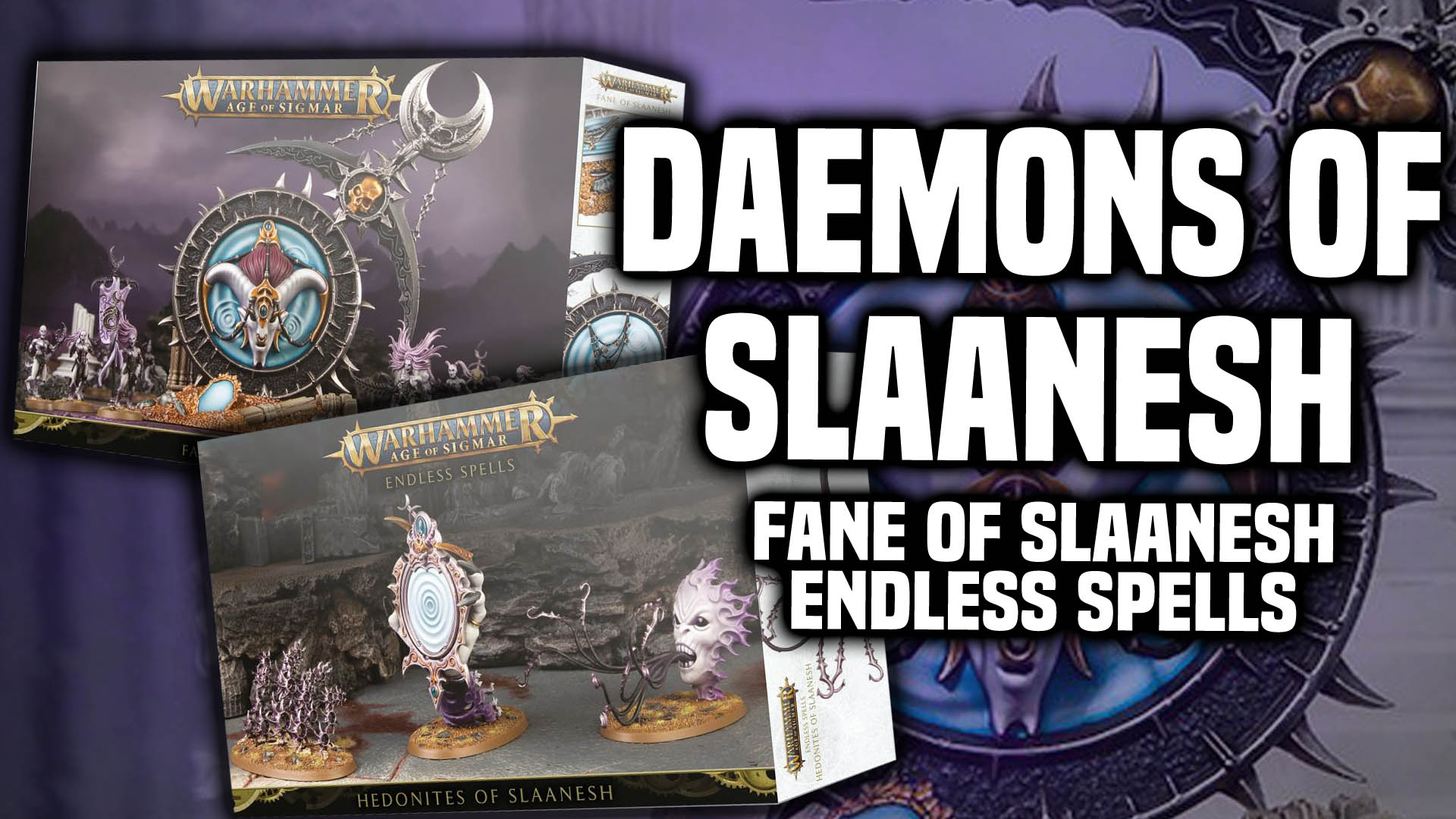 Slaanesh is getting a cool, new Terrain Piece and a trio of Endless Spells – come see what they are going to do to your tabletop!
The Hedonites of Slaanesh are up for Pre-order this weekend. Along with all the new units, they are also getting the new Fane of Slaanesh and the Endless Spells of the Hedonites. Take a look inside the box:
The Rain Falls Mainly On The Fane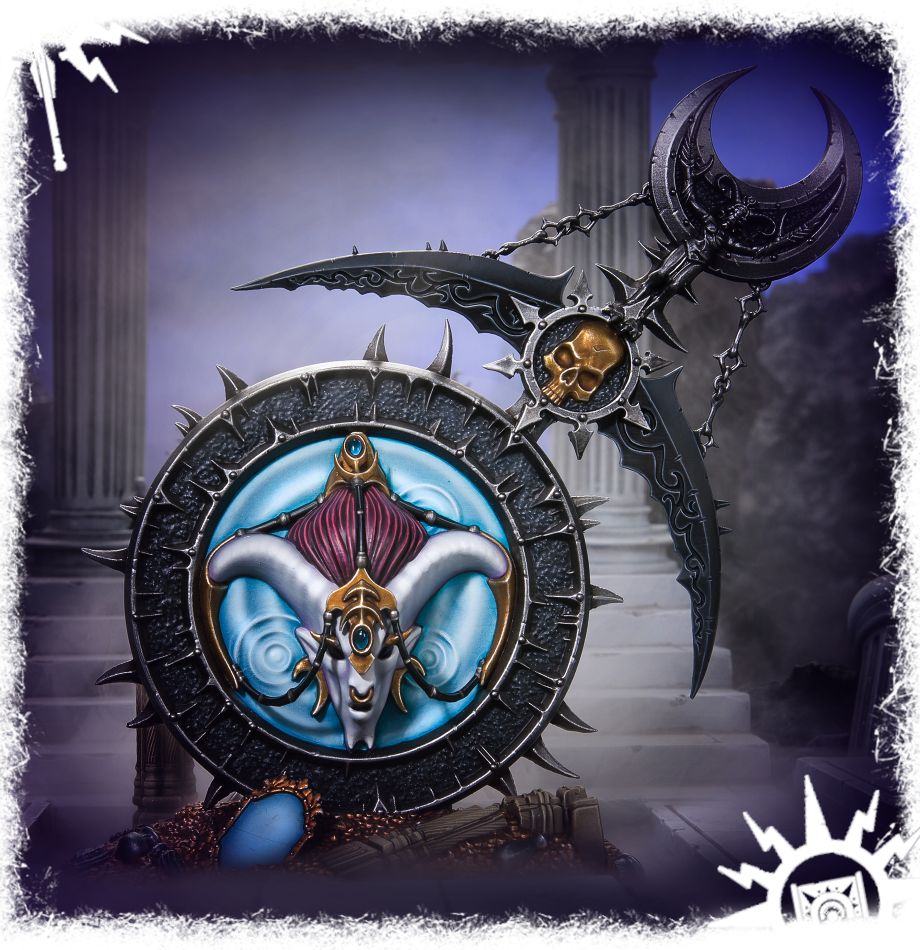 The Fane of Slaanesh is a new Terrain features and also counts as an obstacle. Like other armies who have gotten an update, this piece of scenery comes with some rules to use in your games. You can download the full rules HERE. But basically, it offers the Hedonites of Slaanesh a way to make sacrifices – either by taking mortal wounds or by sacrificing an artefact of power. If you do, you can re-roll hit rolls for your hero (either for the phase or the battle depending on the sacrifice).
As far as the model goes – This is probably the largest icon of Slaanesh GW has ever produced.  It's pretty massive and will have a large footprint on the tabletop. It's got a ton of nice details and looks like it would right at home in the lair of a Dragon with all the gold and treasures below it.
Even if you're not playing with a Hedonites army, this is still a pretty cool terrain piece to have in your collection!
Endless Excess With Endless Spells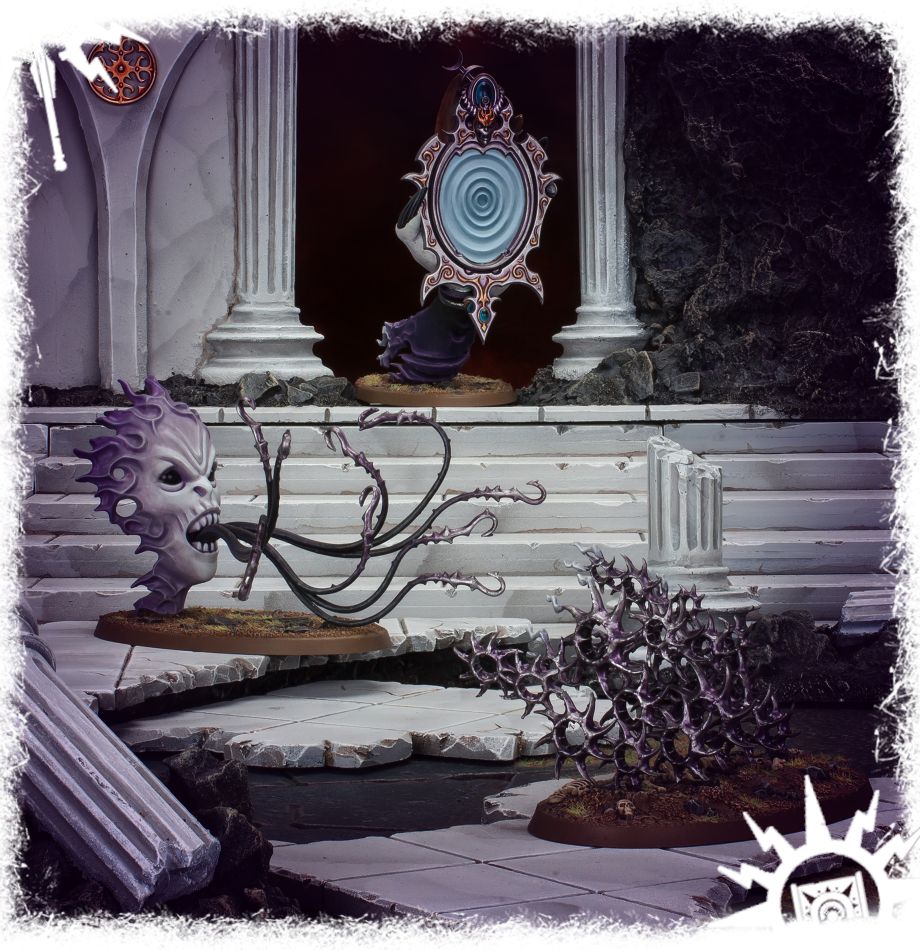 The three new Endless Spells are also up for pre-order this weekend and if you want to view those rules you can do that at the links below:
Subscribe to our newsletter!
Get Tabletop, RPG & Pop Culture news delivered directly to your inbox.
All three of the spells have a way to dish out mortal wounds and, as predatory spells, will move around battlefield to get into position. The Mesmerising Mirror in particular is going to be messing with enemy heroes that get too close.
The kit itself is pretty neat also. The Dreadful Visage and the Mesmerising Mirror provide a unique take on the scale of Slaanesh compared to other things on the tabletop. If that head is roughly the size of Slaanesh's actual face and the hand is the relative size of Slaanesh's hand, you could extrapolate out how BIG the rest of the chaos god could be on the tabletop. I'm not planning on it, but I'm sure some hobbyist out there is thinking "ya know, I could build a 'full sized' Slaanesh" – and to that person, I say go for it!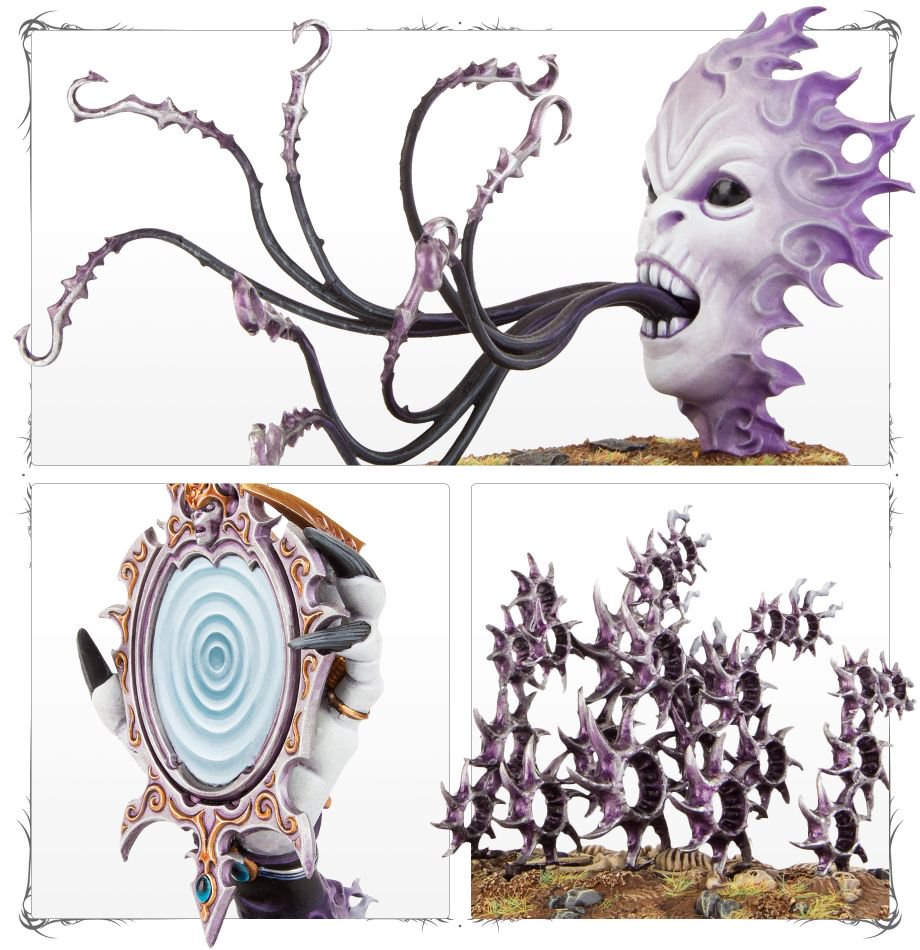 Black eyes…like a doll's eyes.
The Fane and the Endless Spells of Slaanesh are perfect additions to a Hedonites of Slaanesh Army. Get your pre-orders for them this weekend!