Enjoy a night or five on the town in Ubersreik, full of drinking, opera, and danger in this upcoming adventure book for Warhammer Fantasy Roleplay.
Life can be cheap, in the Old World. Doubly so if you're no one in particular–which is exactly who you're playing when you start up a game of Warhammer Fantasy Roleplay. So why not relax with a night on the town? What could possibly go wrong?
Rough Nights and Hard Days is an upcoming supplement for Warhammer Fantasy Roleplay that does exactly that. It also introduces pub games, which is something every good RPG should have, and if yours doesn't, now's the time to demand action. Because can you imagine sitting down for a pint without them anymore? Neither can I. It also presents five Grim and Perilous scenarios for use in your WFRP campaigns. You'll find operatic horror, ballrooms full of intrigue, and more awaiting. Get the best of high and low society as your characters become embroiled in a plot between feuding noble families.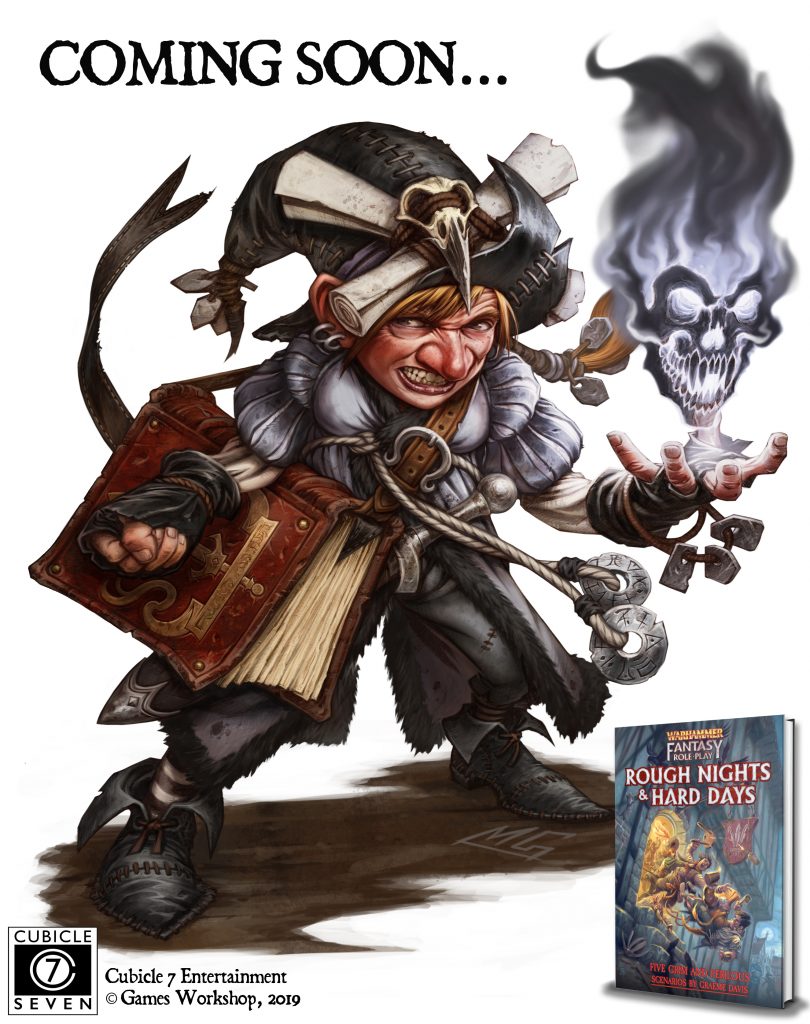 But all may not be as it seems. Take a look at Rough Nights & Hard Days, available for pre-order now from Cubicle 7.
via Cubicle 7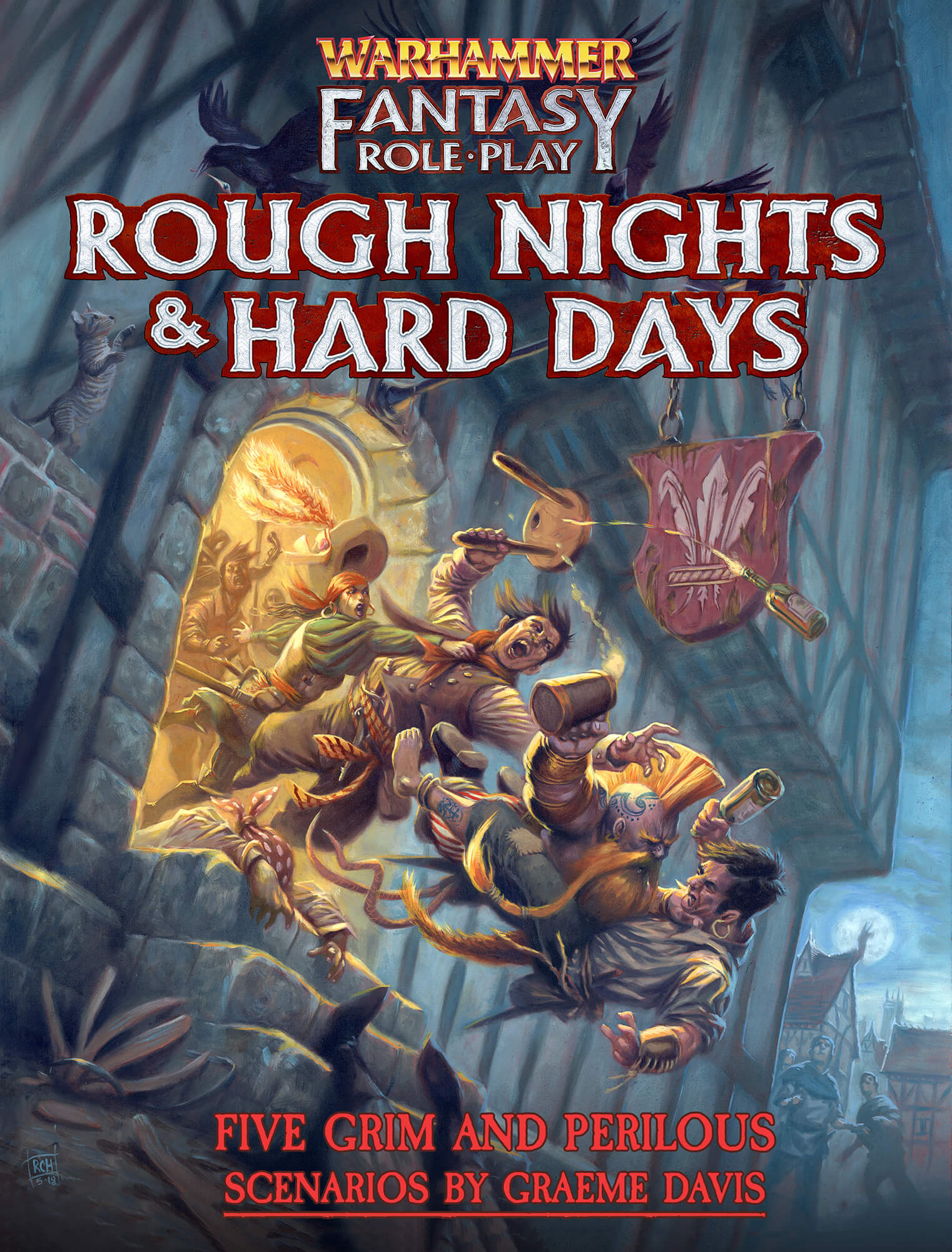 Rough Nights & Hard Days offers five interlinked scenarios for Warhammer Fantasy Roleplay written by series veteran, Graeme Davis. These can be played as stand-alone adventures, or combined into an epic five-part campaign, where the Characters become embroiled in a bitter dispute between two of the Empire's quarrelling noble houses. Rough Nights & Hard Days also introduces an entirely new playable species, and presents a variety of pub games to amuse and confuse players.

Rough Nights & Hard Days Includes: 

A Rough Night at the Three Feathers: a quiet evening at the riverside inn becomes very eventful indeed.
A Day at the Trails: a much-awaited trial-by-combat becomes memorable for all the wrong reasons.
A Night at The Opera: an evening of cultured opera descends into farce and horror.
Nastassia's Wedding: a celebrated society wedding does not go according to plan.
Lord of Ubersreik: competing factions gather for a ball that quickly becomes a battlefield.
Pub Games: one learns of the many pleasant pastimes of which one can partake in the local tavern.
Gnomes: a mysterious, new playable-species is added to Warhammer Fantasy Roleplay.

Rough Nights & Hard Days is the perfect addition to any game of Warhammer Fantasy Roleplay as it can be used to start a new campaign, to support the design of exciting locations, or to enhance an ongoing story with exciting new adventures and rules.