Games Workshop shows off the contents for the next batch of Organized Play goodies for Warhammer Underworlds. Earn your swag!
If you're a fan of Organized Play for Warhammer Underworlds, get ready for a new batch of prize support coming to a league near you. New alternate art cards, acrylic tokens, and a shiny trophy to top the lot off.
Available at participating Warhammer and Games Workshop stores and selected independent shops, these prizes are available to those who can claim victory in their local leagues.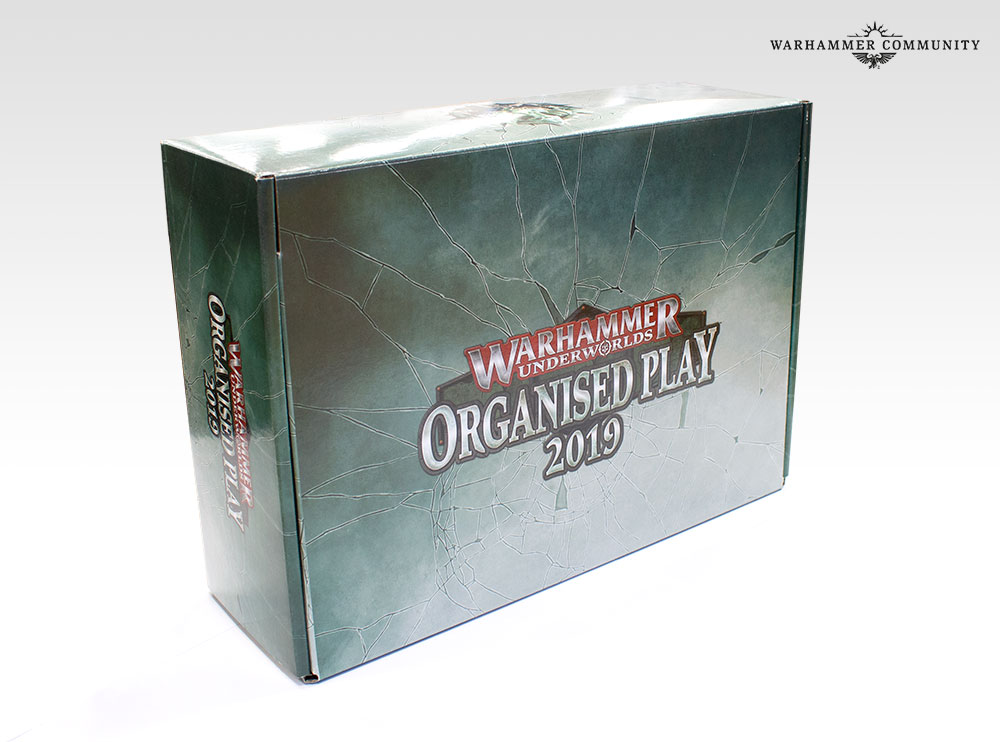 Inside the Organized Play support box your store will get lots of prize support for running a league and/or tournament for Warhammer Underworlds.
Alternate Art Cards are a great incentive for players as they look different from their orginials, are still usable in the game, and don't offer any advantage over the other versions – they are basically bragging rights to say "I played and earned these cards!" Personally, I'm a fan of these types of prizes as are only available through these events and leagues. It's up to the Organizer how they want to distribute the swag, but they are going to want to reward the winners first!
There are also some of these fancy acrylic tokens to hand out as well. Perfect for players who want to have some nicer tools for playing the game and another great incentive for playing!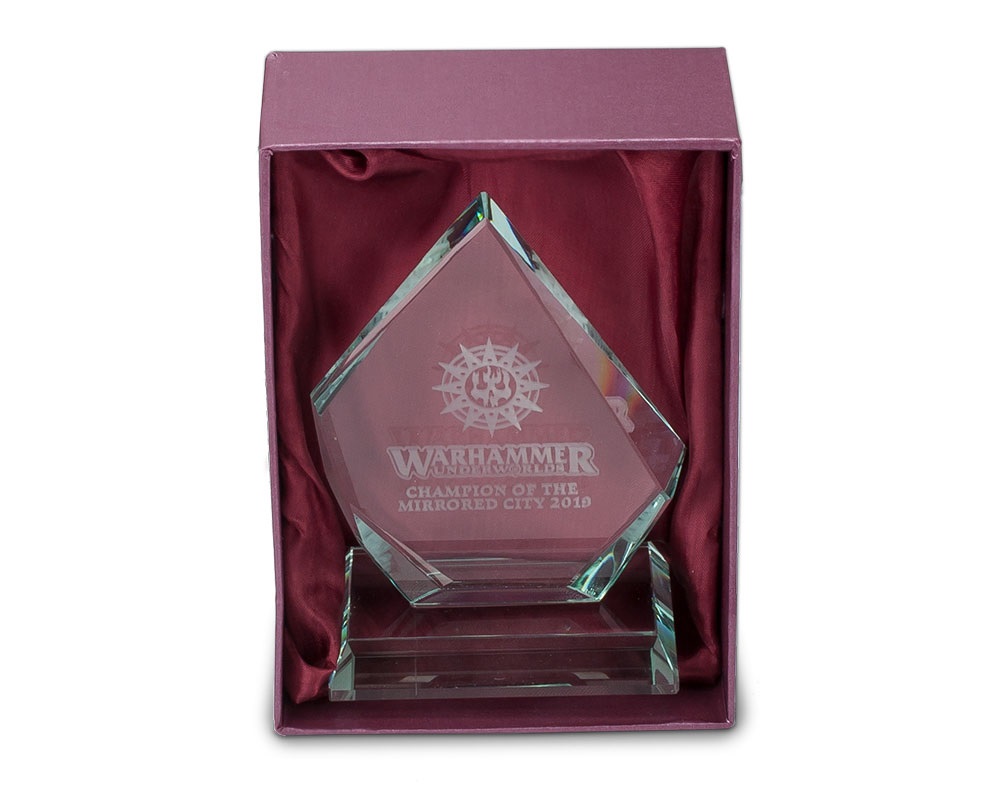 The biggest prize (and ultimate bragging rights) is the Champion of the Mirrored City 2019 trophy. Who wouldn't want to take home this piece of "shardglass" from your league/local tourney! There can be only one champ so if you want to win this award, you're going to have to win it all!
If you want to play in a Warhammer Underworlds league/tourney you'll need to check with your local store. Hit up Games Workshop's shop finder and see if there is a store near you that will be hosting one of these leagues/events.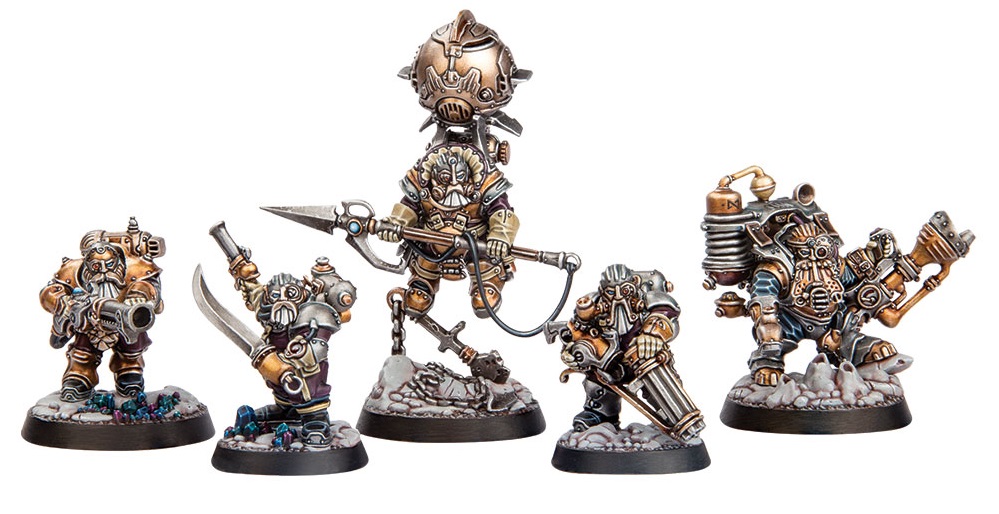 And don't forget – the Kharadon Overlords are heading to the Cursed City soon – now is a perfect time to get started!
Do you have what it takes to take home a piece of Shardglass? Only one way to find out…