White Dwarf: New Terrain Kits Revealed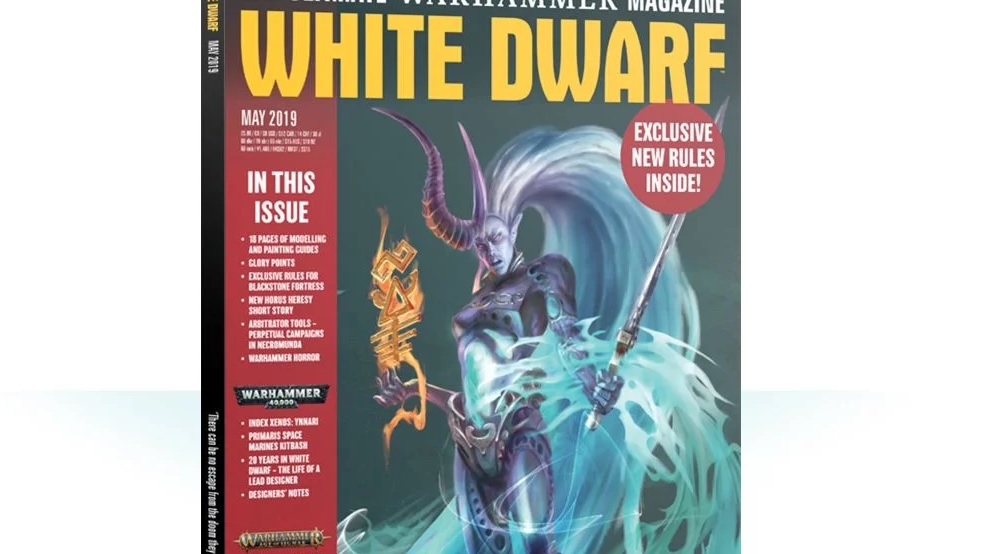 White Dwarf has even more goodies inside the covered for fans of Warhammer: Age of Sigmar – The Stormvault is unlocking new terrain!
The May White Dwarf is making the rounds and one keen-eyed reader noticed a few new kits – and possibly White Dwarf tipping their hand!
via Jamie the Jasper (Twitter)
Have I missed something?? pic.twitter.com/rak4Lr0lXR

— Jamie the Jasper (@lord_celestant) April 29, 2019
What the tweet is referring to is this line from the White Dwarf: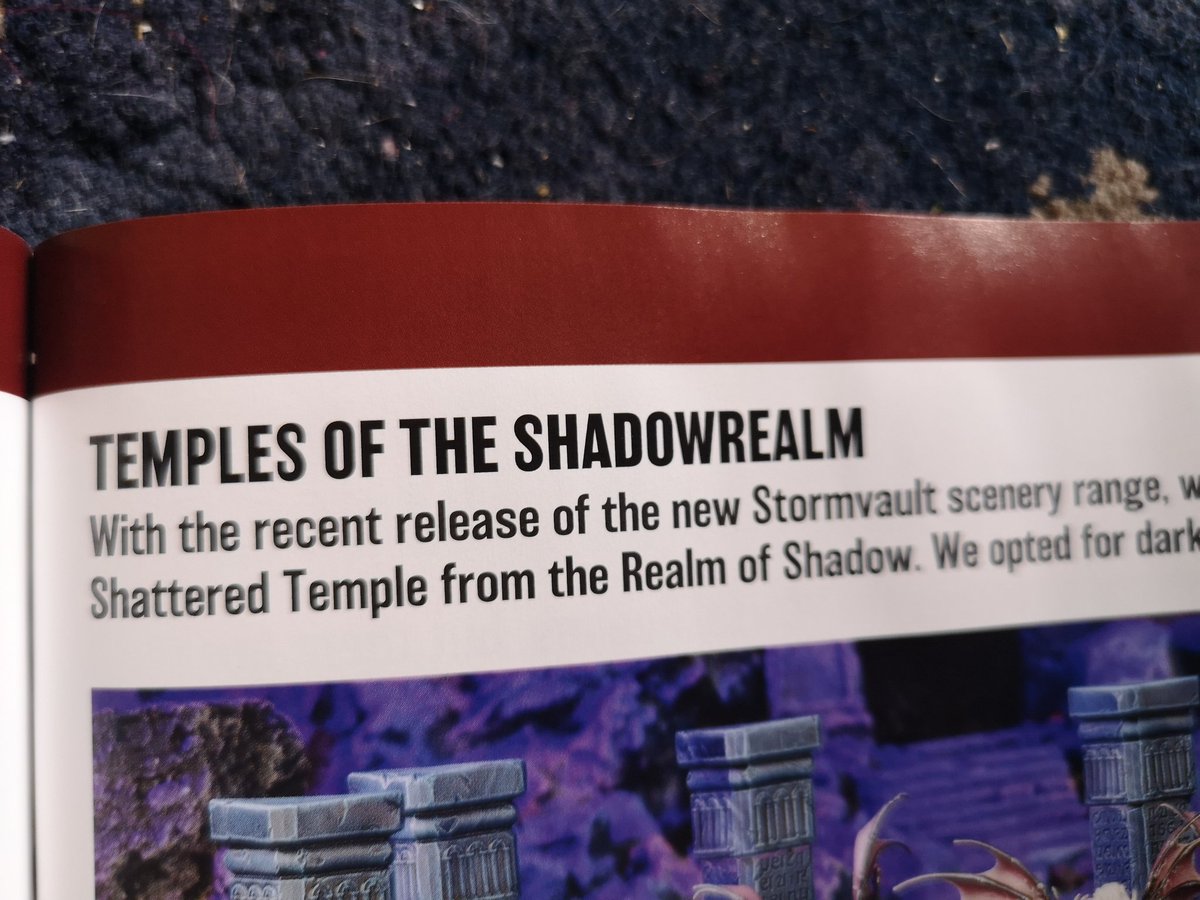 "With the recent release of the new Stormvault scenery range…"
Except the Stormvault scenery range hasn't been released recently. In fact, we're still technically in the dark about that! GW hasn't mentioned it and there are no new listed terrain kits on the GW site. Again, this is the MAY White Dwarf and we're still in April. But even taking that into account, subscribers are getting their copies now and White Dwarf should hit stores this weekend. That means, how ever you slice it, the White Dwarf jumped the gun on these kits.
And speaking of the new kits…
 A Shattered Temple from the Realm of Shadow
Subscribe to our newsletter!
Get Tabletop, RPG & Pop Culture news delivered directly to your inbox.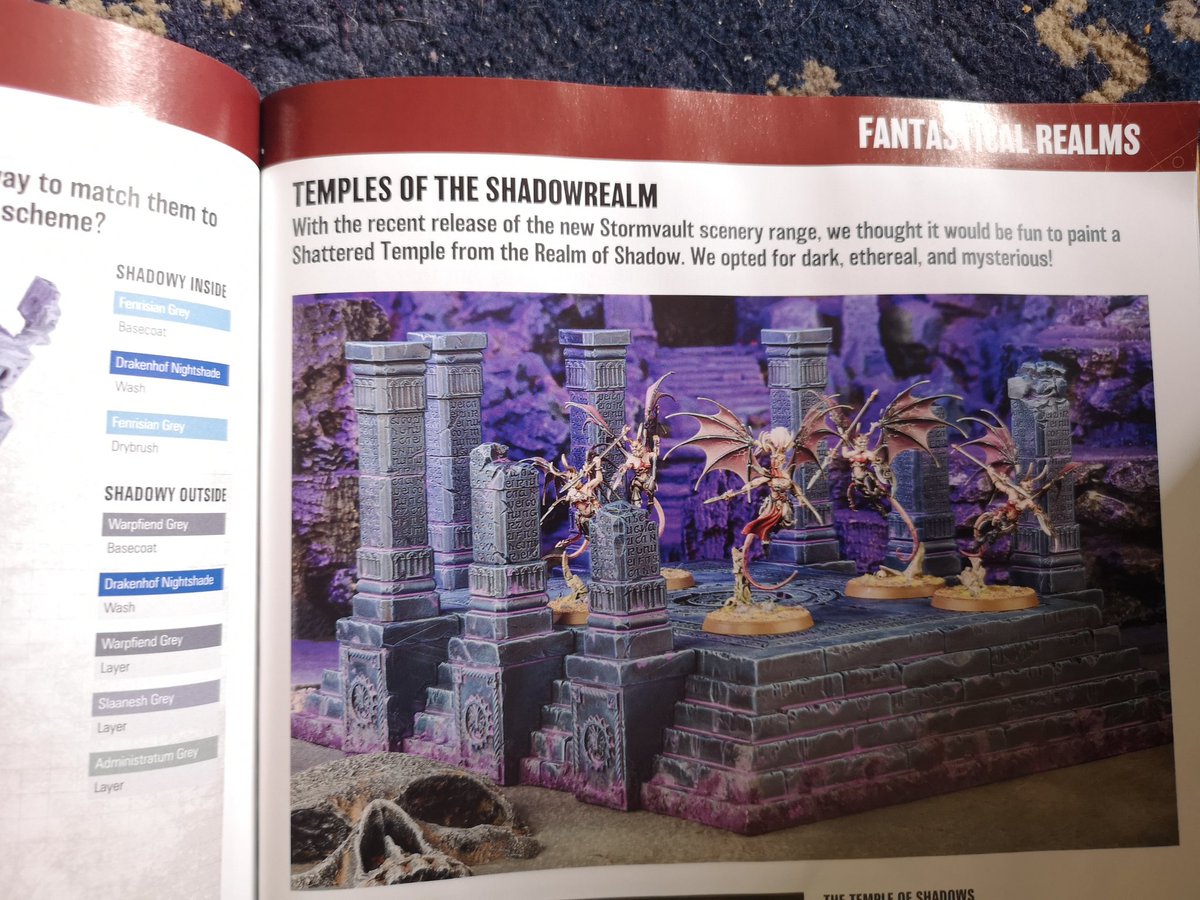 A Temple of Sigmar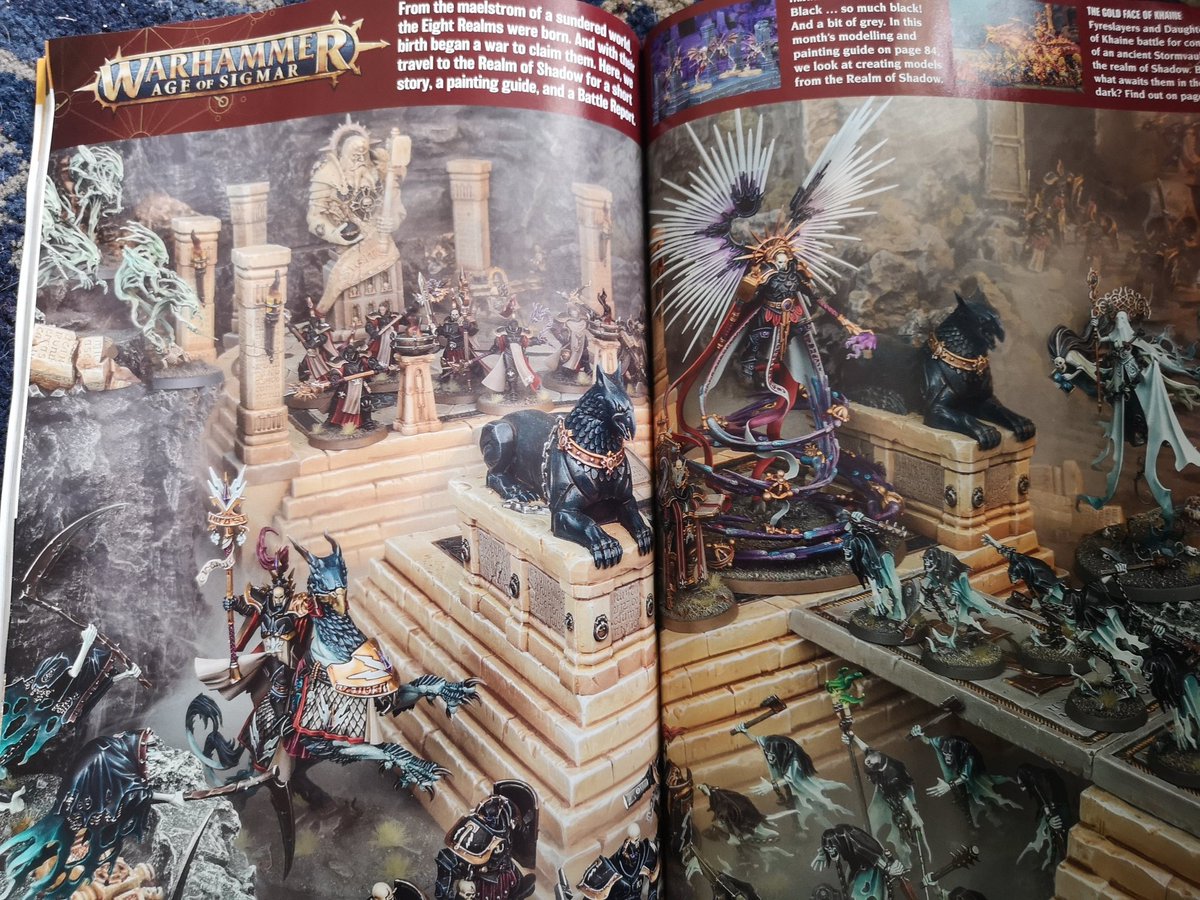 Now, it appears that the Ziggurat-like steps and the columns look like one kit. And the Gryph-hound statues are another – along with some type of stone-slabs for either a bridge or extra details on the top of the steps. Plus there is that statue of Sigmar in the picture above. I've personally interested in the Columns because it looks as if they are designed to be split – as in they are broken. Or you can glue the two "broken" columns together to form a whole column.
We still don't know when these kits are supposed to arrive – they were not in the weekly previews from GW either. At best, we think they might arrive as a pre-order next week – however, White Dwarf might have just toss a wrench into those plans.
Regardless, I know I'm excited to get these kits! I think these temples will really help to add some history and character to the tabletop. Terrain is kind of like the 3rd army on the tabletop – when it's done well it really adds a lot to the game. When it's absent (or not good) it can really hamper the entire experience. So GW – Bring on the Terrain!!!
What do you think of these new Kits from GW? Are you going to add them to your gaming tables?