Next Week From GW: Looncurse – A New AoS Battlebox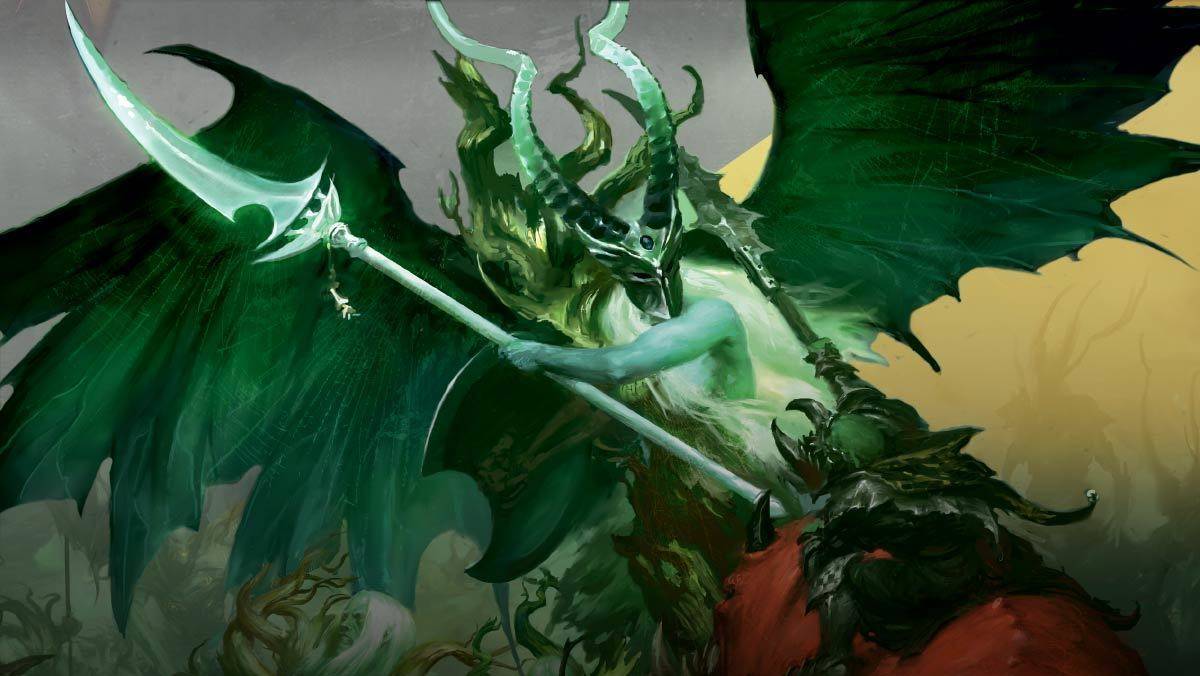 Looncurse is a new boxed set from GW that pits the fungal infested grots of Gloomspite against the wrathful woodland spirits of the Sylvaneth.
There's a new boxed set coming, and accompanying it are two new heroes, one for the Sylvaneth, one for the Gloomspite Gitz. This makes a few new Sylvaneth models now–could we be seeing a new battletome on the horizon? We'll have to find out, but in the meantime, here's a look.
via Warhammer Community
Looncurse is a new battlebox that pits nature's defenders against some of the Mortal Realms most determined despoilers. Inside, you'll find two forces of Citadel miniatures, including two models that (for now!) are only available in this set – the Loonboss on Giant Cave Squig, and a brand-new Sylvaneth Hero, the Arch-Revenant.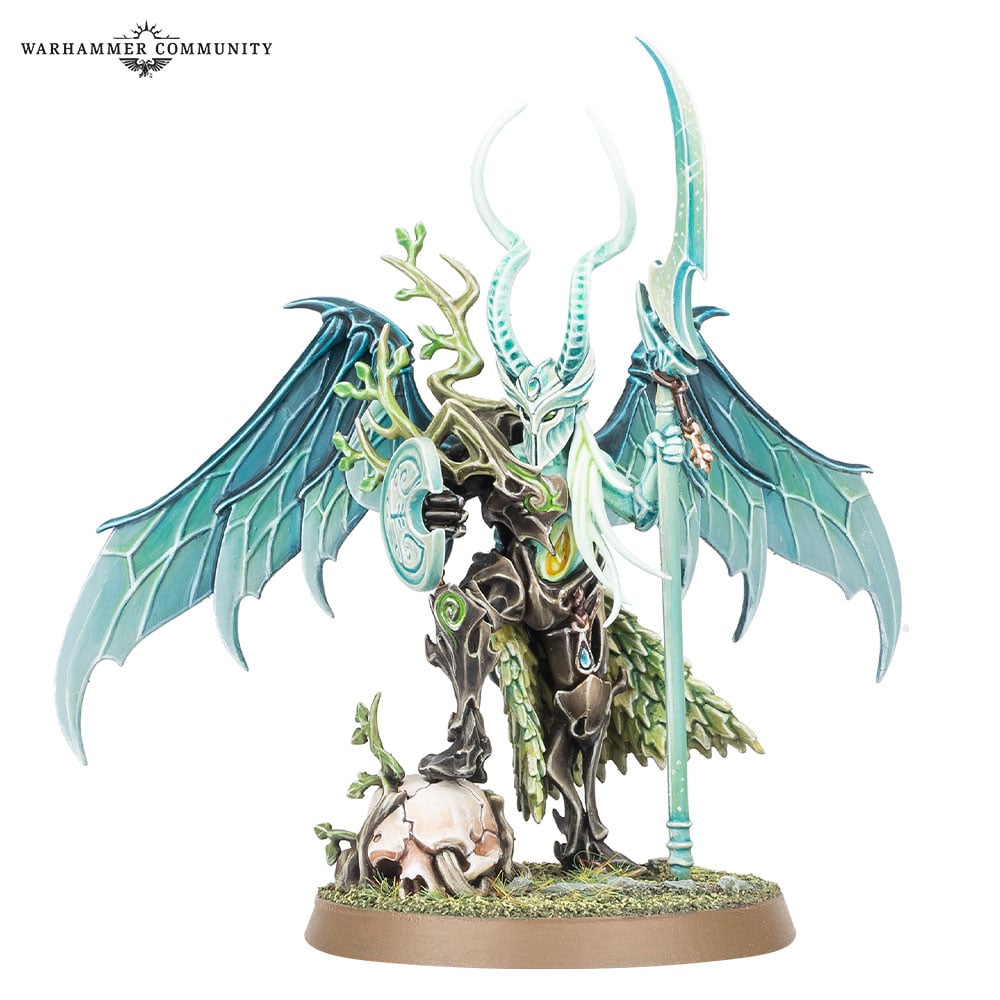 What an incredible model. Those insectoid crystal wings and that mask are so very evocative. The new Squig-riding Loonboss is amazing too: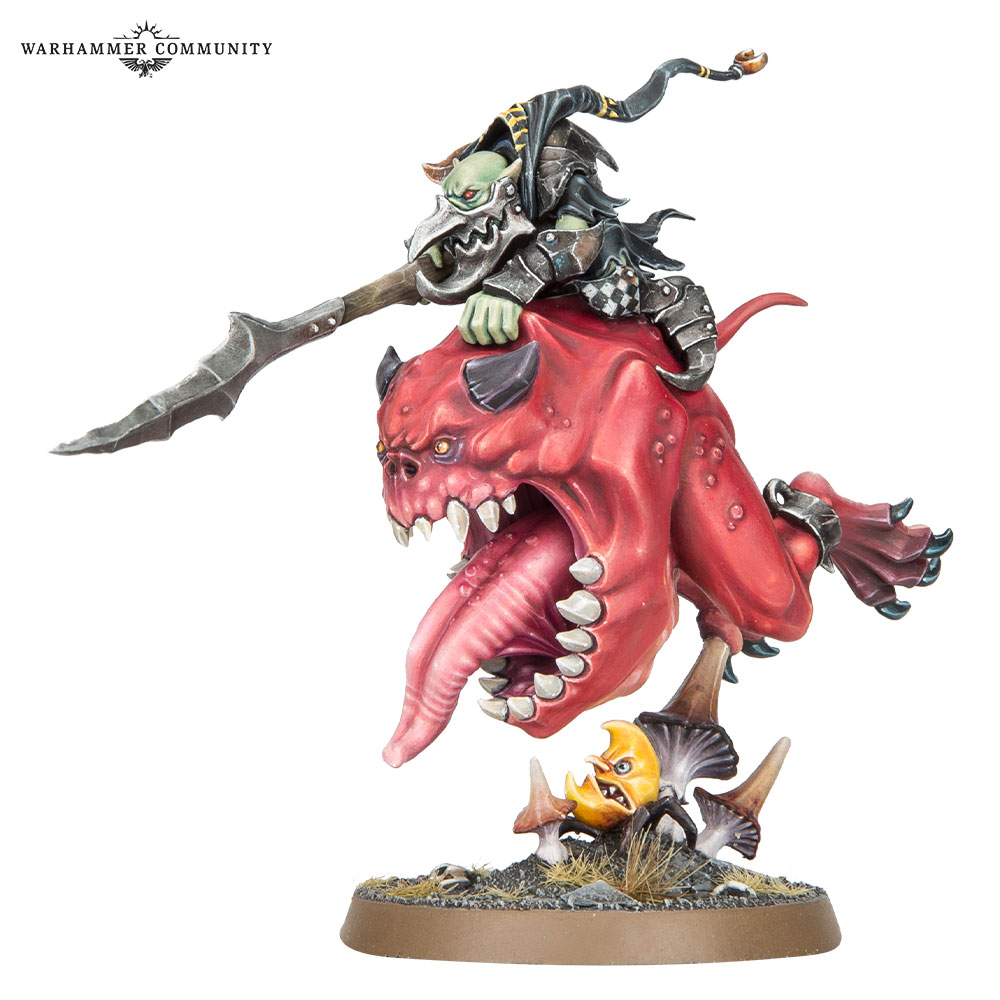 There's also just a pretty great selection of models if you're looking to start collecting either of these factions. Here's a look at everything inside the box: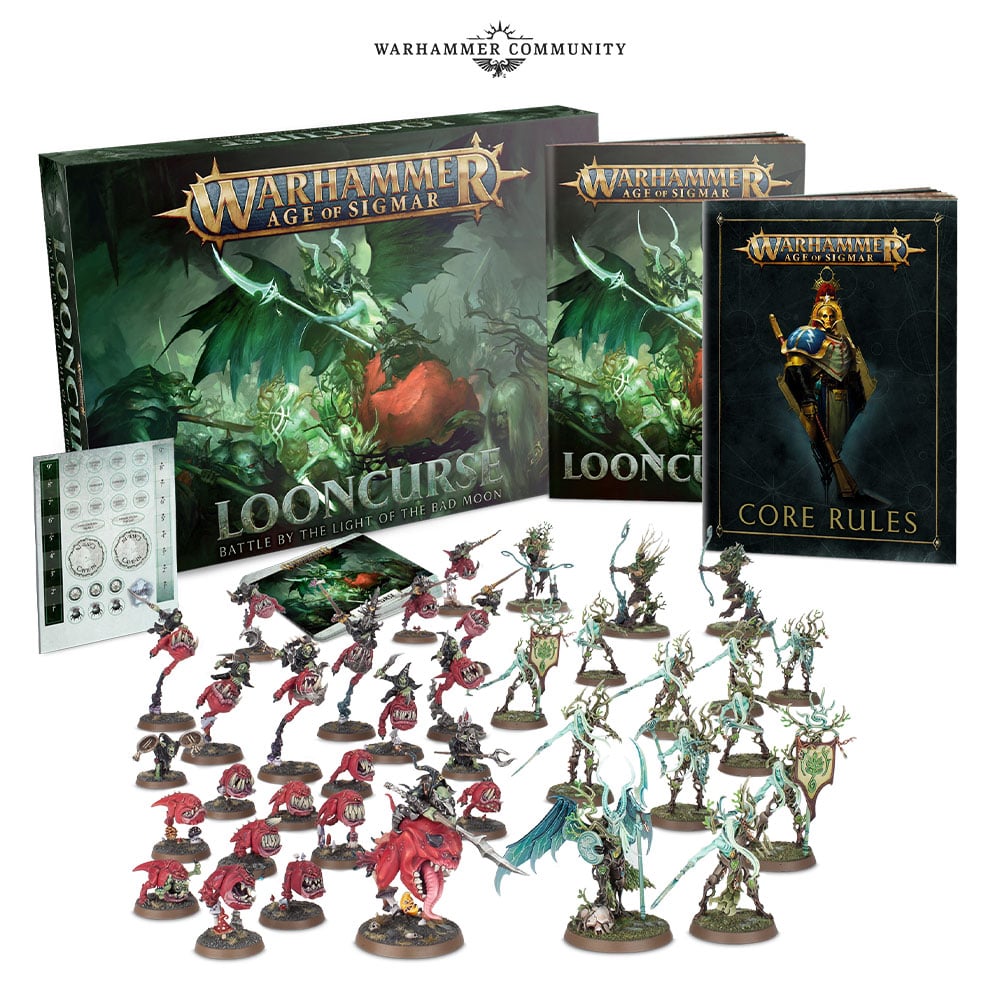 Included tokens and rules allow you to battle out of the box and fight through an included campaign set in Ayadah – a once verdant region of the Realm of Metal now infested with fungus-crazed grots! Discover the background of the forces in the set with lore and art, then take them to the tabletop with warscroll cards, a token sheet and two new warscroll battalions.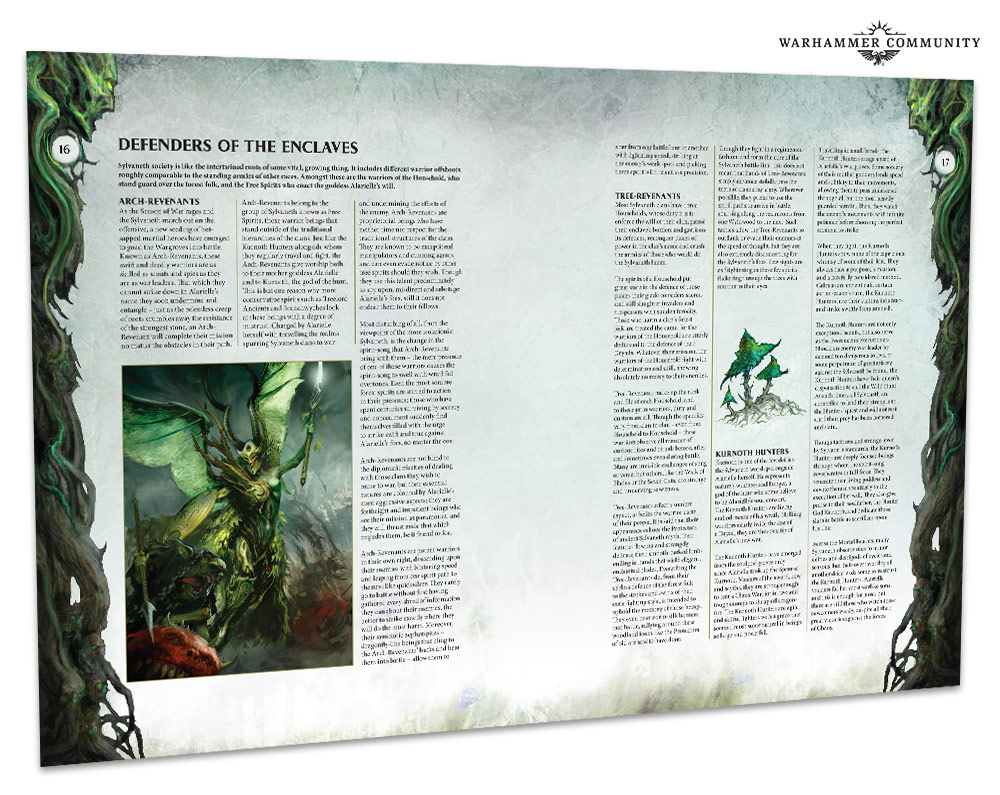 Subscribe to our newsletter!
Get Tabletop, RPG & Pop Culture news delivered directly to your inbox.
You'll also find special battleplans and a little bit of lore on the realm of Ayadah. There's a ton of fun stuff to delve into. All of which will be available next week for pre-order. I'm sure we'll see a preview of what the new models do over the next week, so keep your eyes peeled.
Looking forward to the Looncurse? Let us know in the comments!