Wyrd: The Easter Sale Brings New Friends for Teddy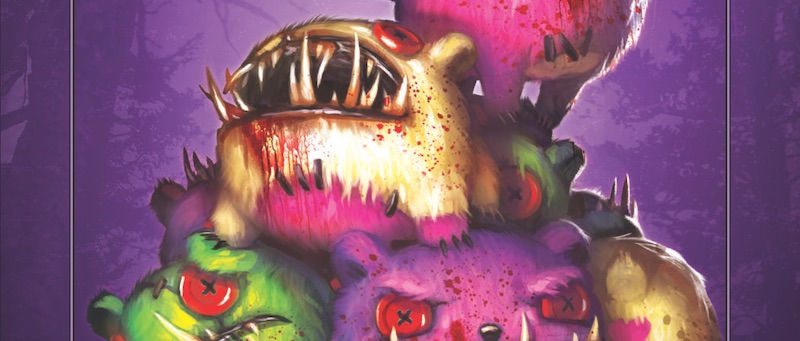 The Easter Sale is upon us! Check out this year's limited edition model is an alt that that's stuffed with candy, teeth, and mayhem!
These alt models are available as one package with three unique sculpts for just $35.00, made out of the same plastic as the vast majority of our Malifaux models. Make sure to get your hands on these adorable stuffed animals, exclusively during this year's Easter Sale!

Bear-ly Together are an Alt version of Stitched Together that will fit right in with your Teddy or Miss Ery! Their Fiendish Gamble Ability pairs great with the cards removed from the game by Lucid Dream, and enemies definitely won't want to get too close with their Bloated Stench Ability. Let's take a look!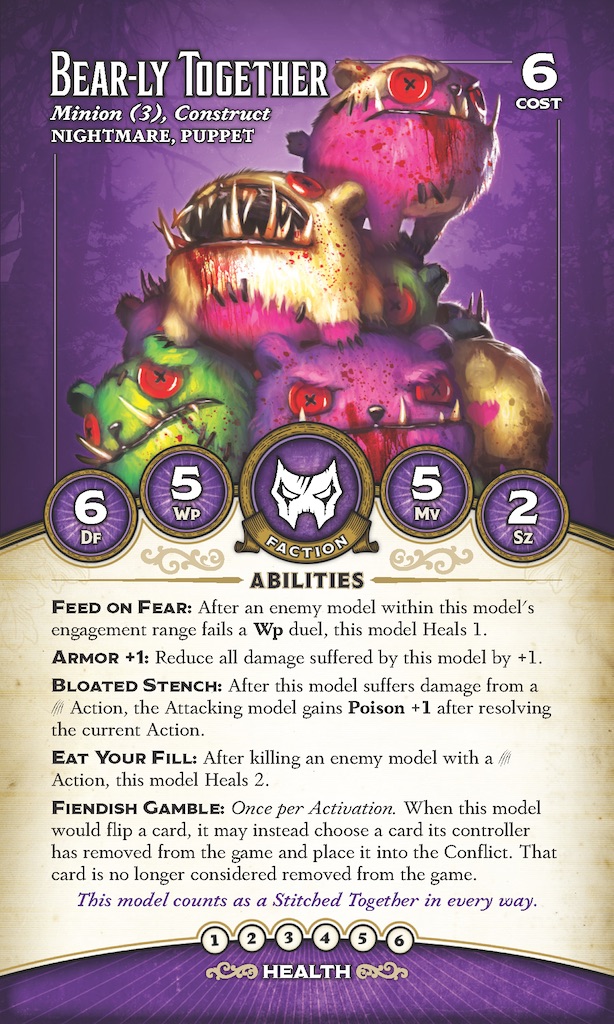 Looking at the back of the card, Gamble for your Life is an Action that has the potential to bring the pain to enemy models, and the Bloody Fate Trigger provides a measure of card draw. This is an action that will also benefit from Fiendish Gamble, to keep the odds in your favor!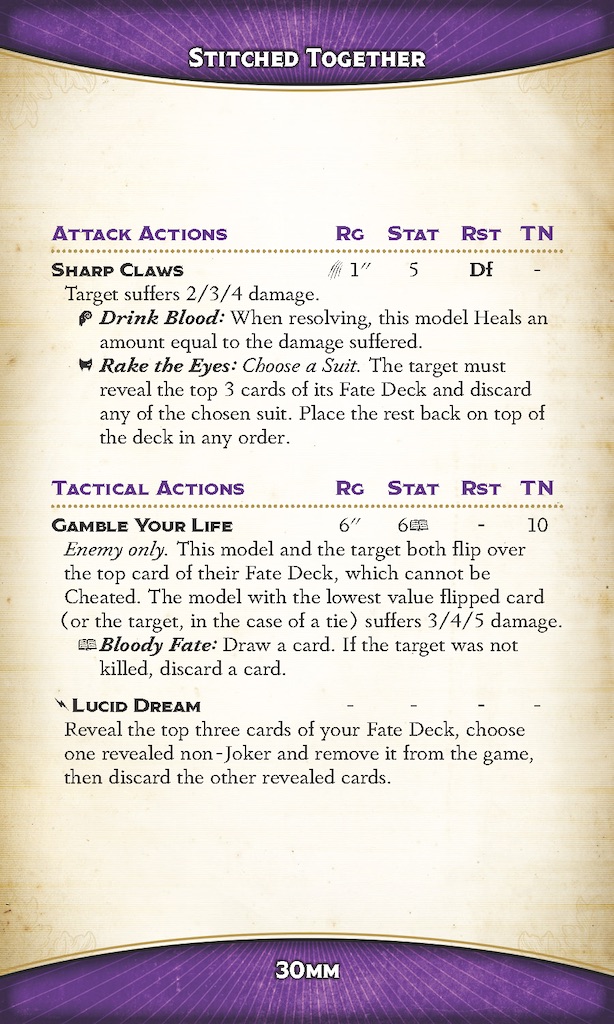 Subscribe to our newsletter!
Get Tabletop, RPG & Pop Culture news delivered directly to your inbox.
Bear-ly Together are a webstore exclusive and will be available for the Easter Sale, which is on now and will run until midday on Monday the 22nd! Our websale this year features several models that are only available through our yearly sales, so be sure to take a peek at what's available!
Here is a look at the models, painted by the talented Curtis Shoemake!