40K BREAKING: Warhammer Fest – Necromunda Minis Spotted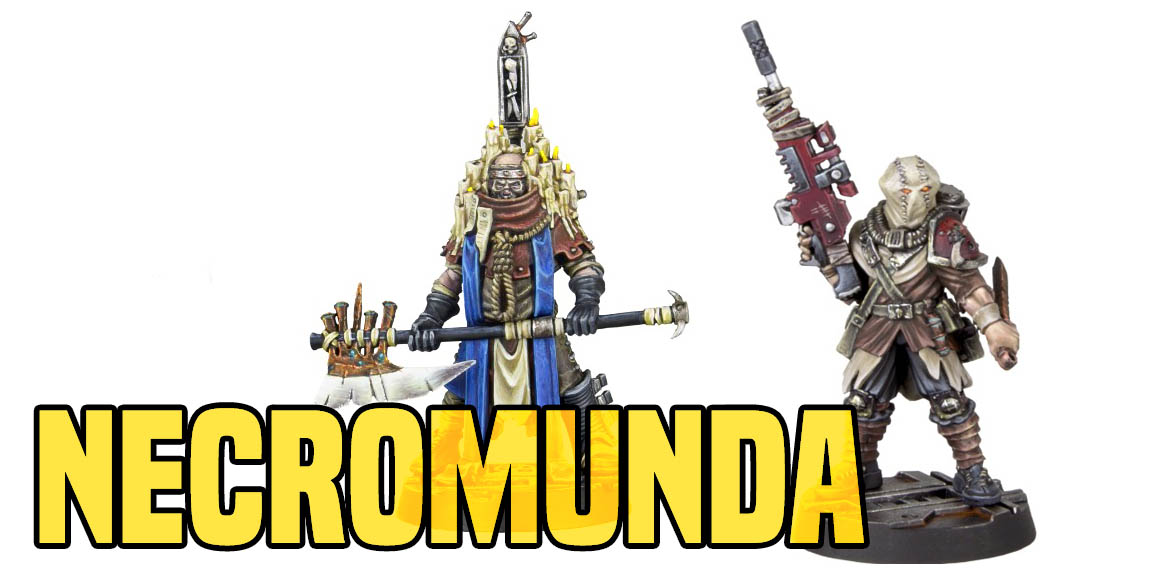 It's Warhammer Fest Preview season, and today we've got a look at what's coming to Necromunda this weekend at Warhammer Fest.
That's right folks, step right up and come take a look at what's coming to Necromunda this weekend. House Cawdor gets its executioner back with a few aesthetic tweaks, House Delaque has some new heads on their shoulders, and there are a few new Bounty Hunters in town. Let's dive right in!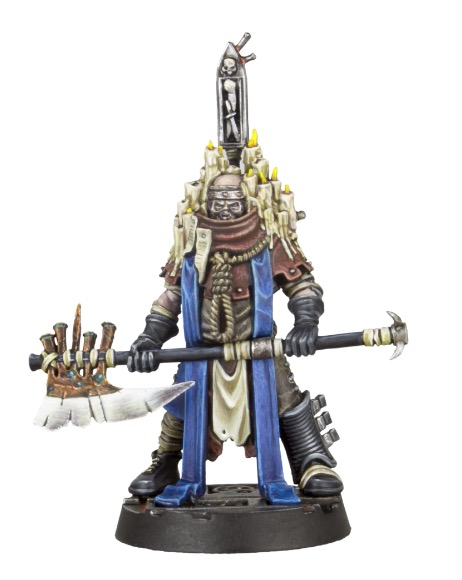 First up, the new Executioner, who's missing the grisly details of the nooses and the problematic hat–in its place are a far more gothic set of candles and what looks to be a holy relic of some kind, turning the Executioner into a mini shrine, so you can pray while you prey. Then House Delaque gets some sweet upgrade sprues.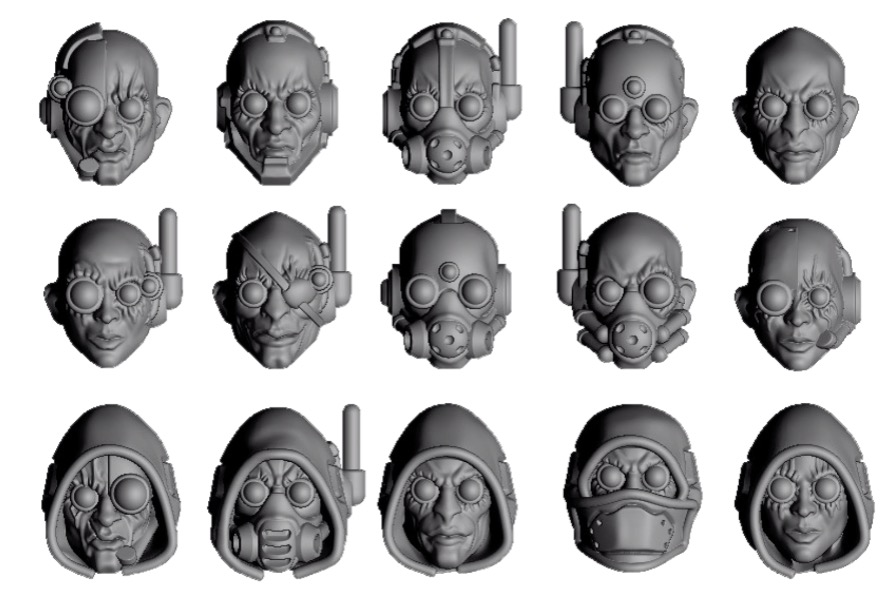 This sprue is one way to ensure your spy network stays ahead of the game. But you'll also get more than just a batch of new heads–here's a look at the weapons included in the sprue.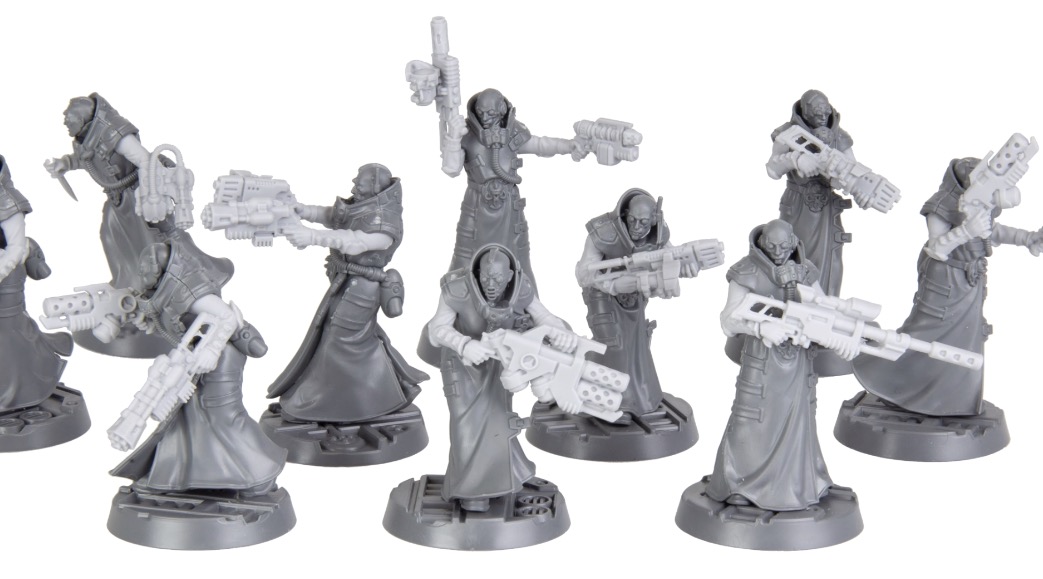 Those weapons are sure to help House Delaque not Delag behind on the battlefield. Battlefields which are soon to be swarming with new Bounty Hunters, like the ones you're about to see: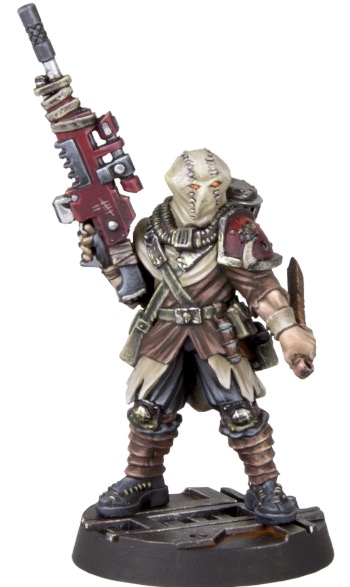 Not a face (mask) I'd want to see coming at me at the end of an alleyway, for sure.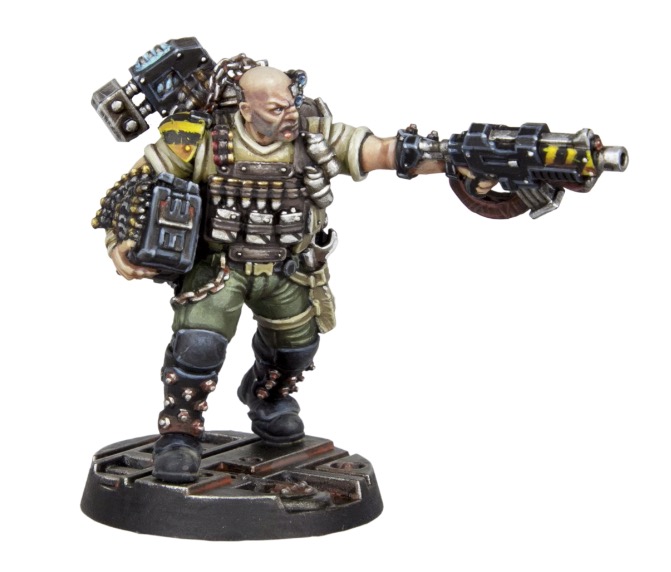 Subscribe to our newsletter!
Get Tabletop, RPG & Pop Culture news delivered directly to your inbox.
This ammo-laden duo are everything, though. And this makes the second Squat to get an official miniature in 40K in recent years.
Or if you want your mercs with a little more edge, there's a skull-faced warrior who has strapped a gun to a knife. And is also wielding a knife.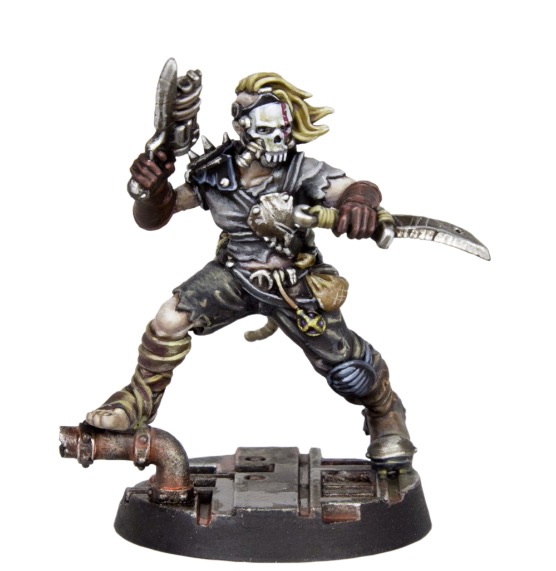 That's it for Necromunda, for the time being. Still with more Bounty Hunters like this on the way, Necromunda is getting much more character to it.
What do you think about the new models? Let us know in the comments!