Come check out this awesome new map of the Sol System that shows you what our neck of the woods is like in the grim darkness of the distant future.
And the whole thing is being kicked off with the launch of a new "series homepage" where you can find a nexus of new information, not just about the releases as they roll out, but you can meet the authors, get some extra details–including a gorgeous map of the Sol System.
via Warhammer Community
About Siege of Terra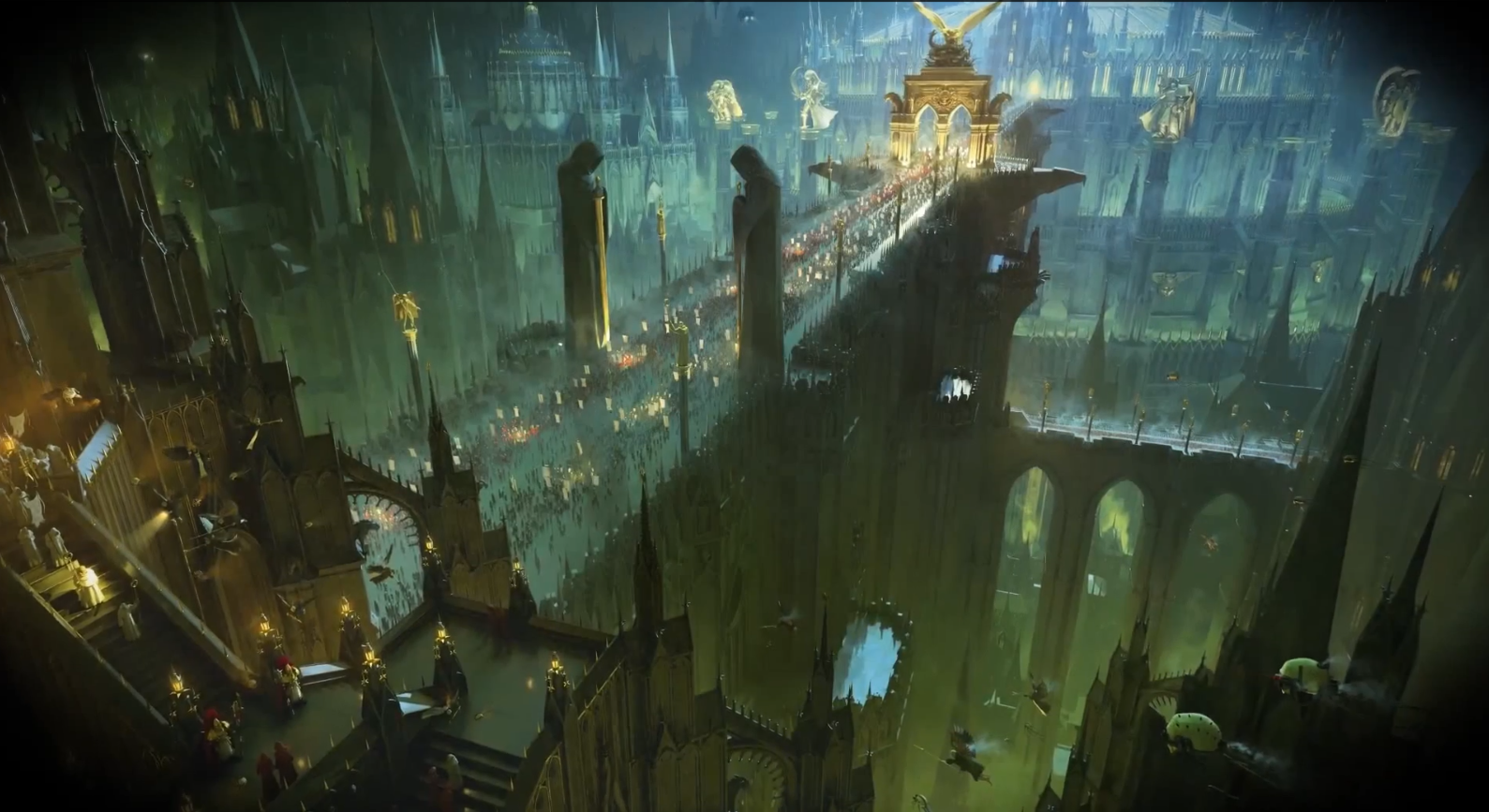 The galaxy is in flames. The Emperor's glorious vision for humanity lies in ruins. His favoured son, Horus, has turned from service to the Imperium and embraced Chaos. His armies, the mighty and redoubtable Space Marines, are locked in a brutal civil war. Some remain loyal to the Emperor, whilst others have sided with the Warmaster.

Pre-eminent amongst them, the leaders of their thousands-strong Legions, are the primarchs. Magnificent, superhuman beings, they are the crowning achievement of the Emperor's genetic science. Thrust into battle against one another, victory is uncertain for either side.
After seven long years of bitter fighting, Horus has finally reached Terra. Suffering and damnation await all should the Emperor fall and the war be lost. The end is here. The skies darken, colossal armies gather. For the fate of the Throneworld, for the fate of mankind itself…

The Siege of Terra has begun.
As we mentioned, you can find out more than just an overview of the series, you can find video interviews with all the authors, and you can get a look at this incredible rendition of the Sol System.
The map is zoomable on the website proper. And you'll want to get a glimpse at some of the details it lays bare–like what's going on near the biggest planet in the system: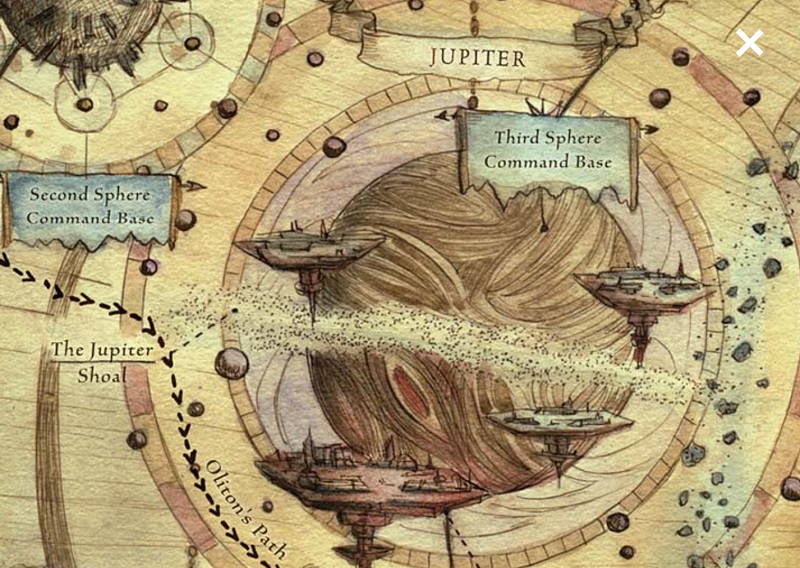 There are just a ton of delightful details scattered throughout. You can see the floating defensive platforms–and take a look at what's going on with the celestial body that could: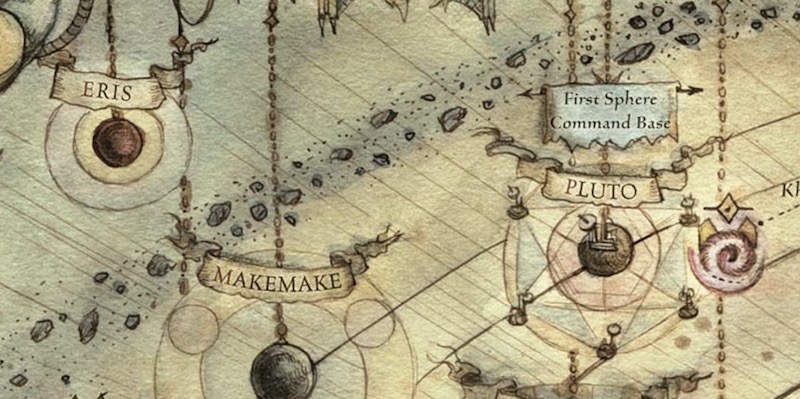 It's been upgraded to the First Sphere Command Base and has one of two swirling gates throughout the system.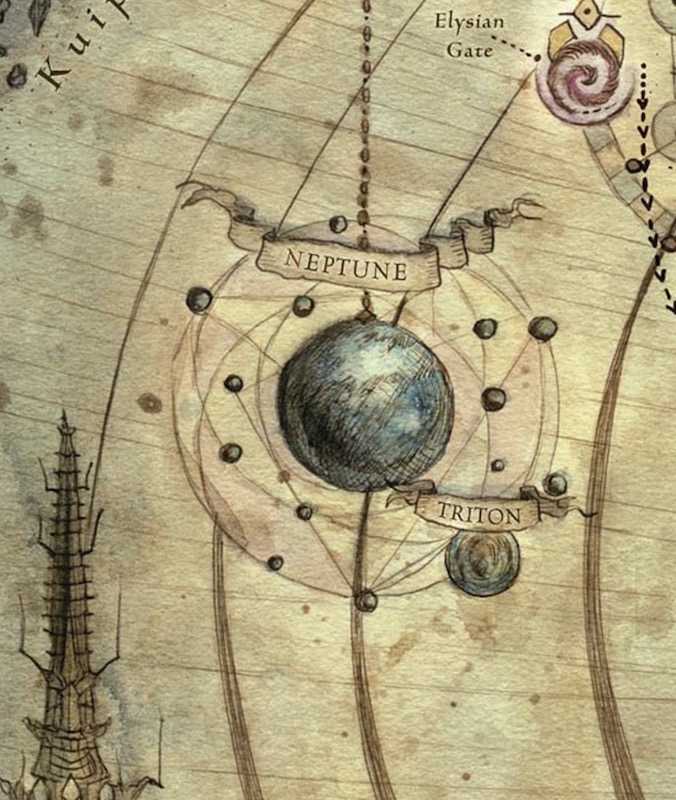 Neptune stands a lonely vigil with Triton nearby and a network of smaller moons around it.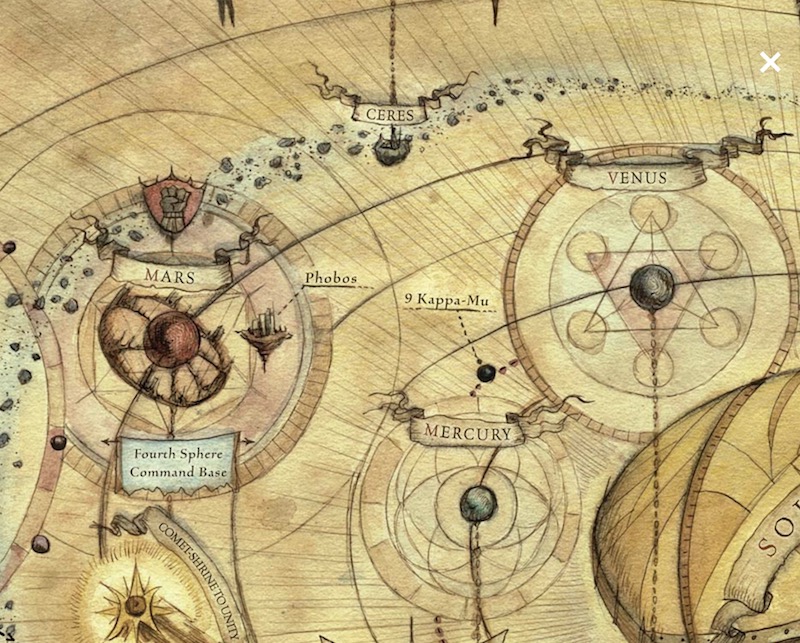 Here's a closer look at the smaller planets in the system, as well as the Comet-Shrine to Unity down there in the lower left corner. Here's what's going on with Terra.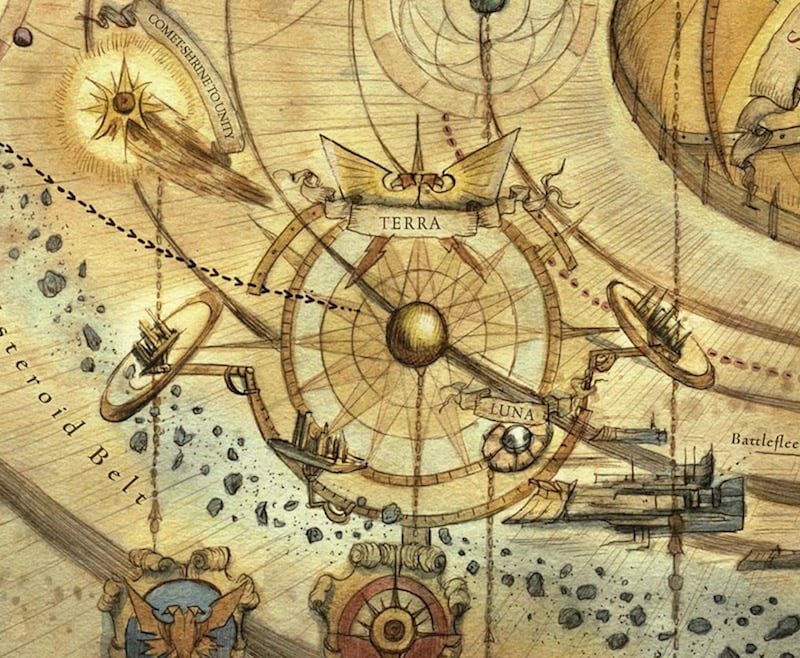 And if you look closely you can even find a secret location–so well-hidden you might need both hands and a map to find it: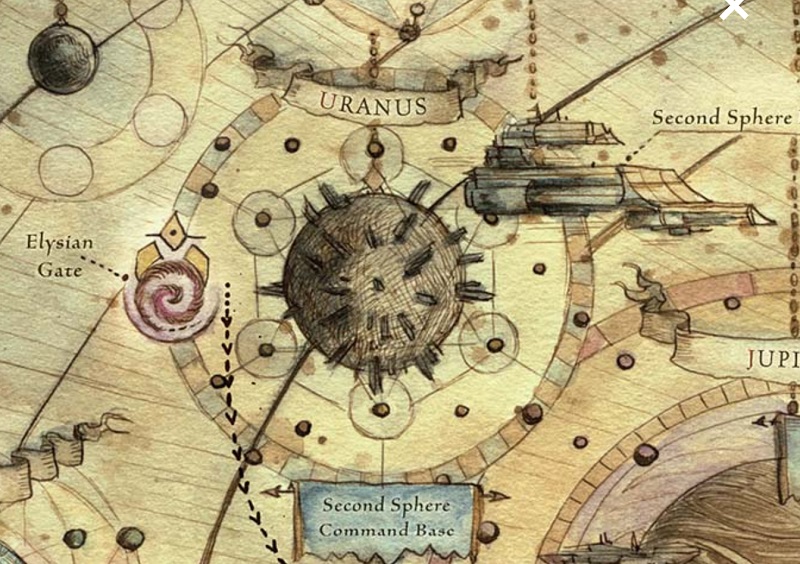 And of course, you'll be able to pre-order and order all the books in the series as they come up. It all kicks off right here, right now.
Happy Reading!