Today we take a look back through the tiny and AMAZING retro battle scenes from EPIC scale that inspired gamers worldwide decades ago. Come and see the battle scenes from the grimdark's smallest editions.
If there is one thing that gets a gamers blood pumping – it's a good battle scene. Lovingly set up and photographed, with the best-painted minis – it only takes a few seconds to capture a gamer's heart and get that next army started. While we have a new edition of Adeptus Titanicus in our hands, GW has been offering EPIC scaled versions of the Grimdark for over 30 years. Today we go back and remember what the game looked like all those decades ago.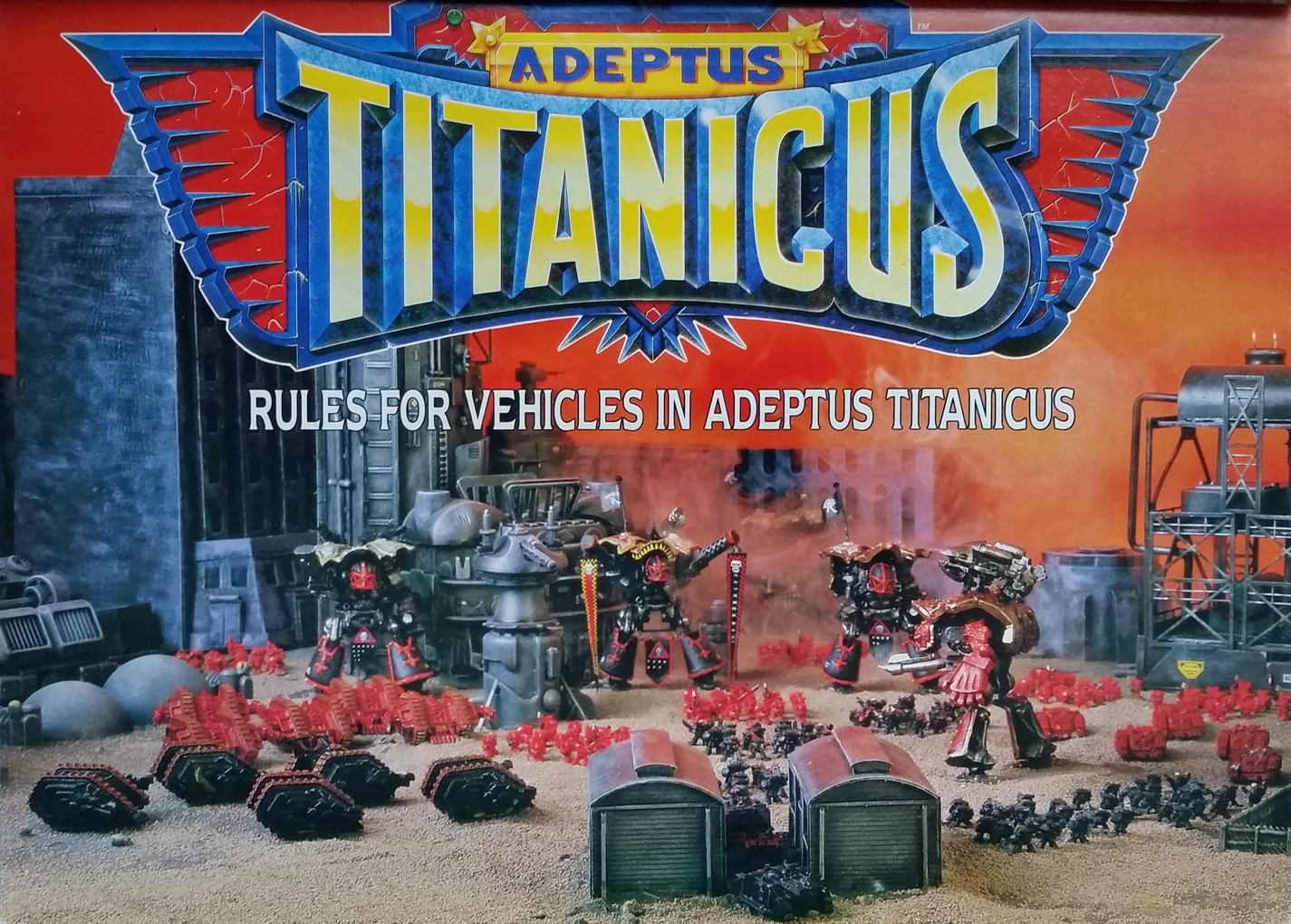 Adeptus Titanicus, that game that started it all in 1988. Look at that terrain and infantry advancing across the sands.
White Dwarfs 115 and 116 brought us Space Marine in 1989, adding infantry and vehicles to EPIC.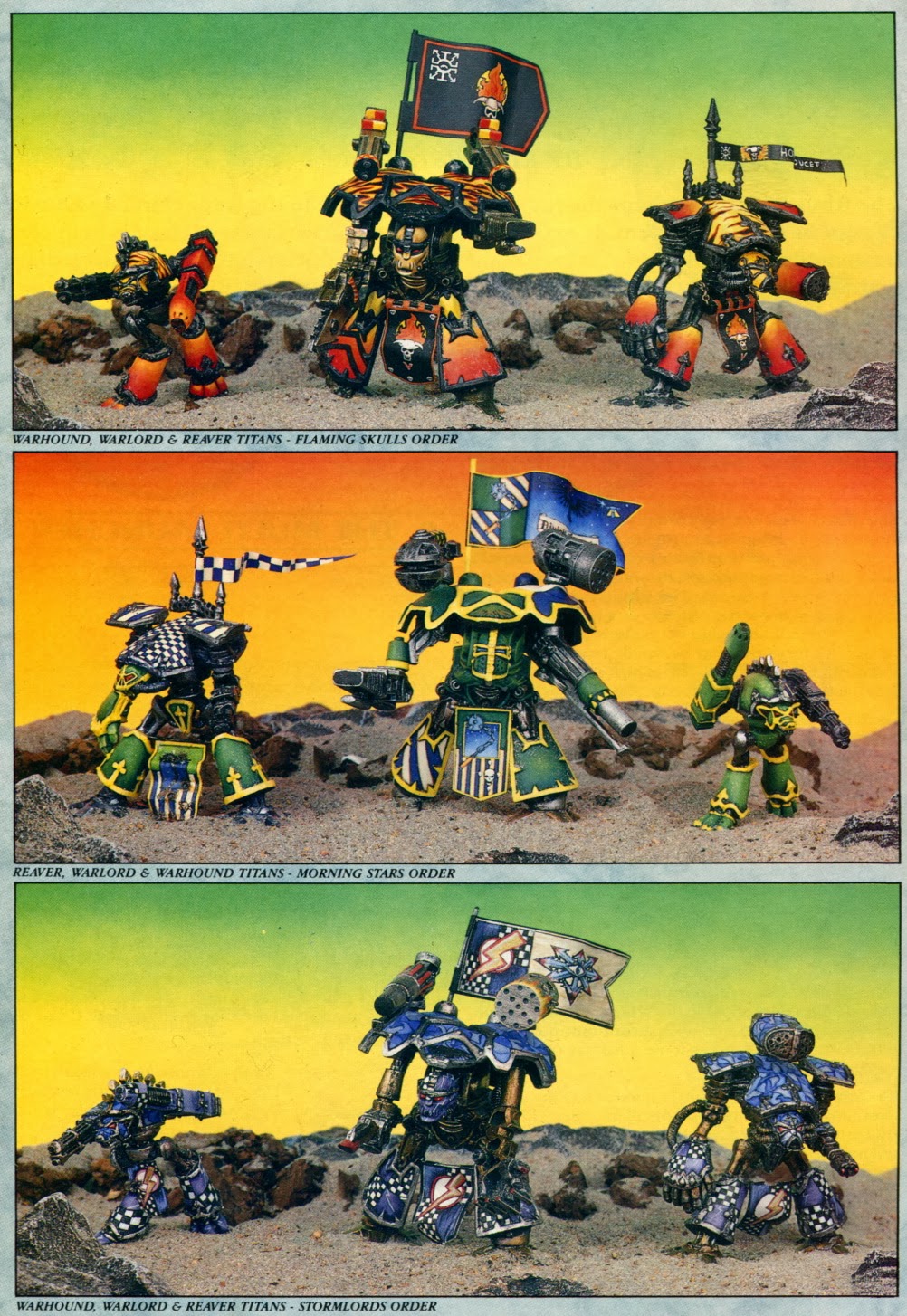 Let us take a moment and appreciate the formative Titan Legions and crazy color schemes from these days of unmitigated creativity. Many of these have been reborn in the modern Adeptus Titanicus (2018) to carry on the battles of the Horus Heresy.
White Dwarf got into the action with EPIC battle reports from various factions – such as this IG vs Eldar affair from White Dwarf 160. Take a very close look at the Eldar army list and unit cards to see what all the modern day units originally looked like. Some, like the Wave Serpent, are unrecognizable to newer gamers.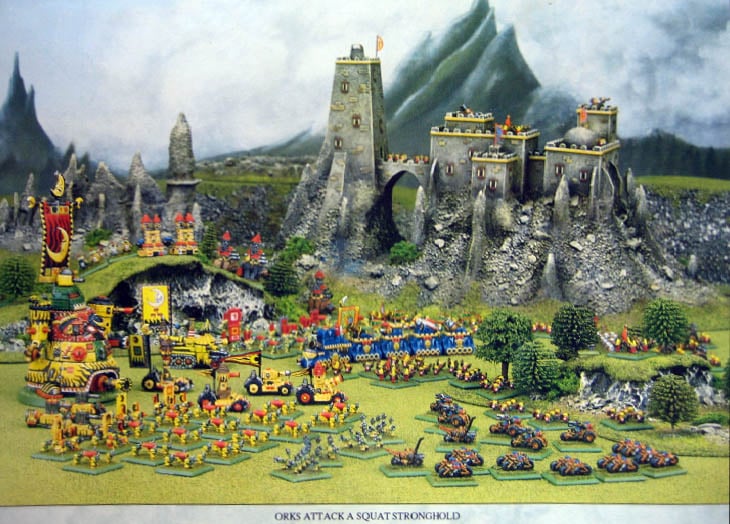 I am still in awe of that Squat stronghold terrain piece decades later! Also – GO LAND TRAIN!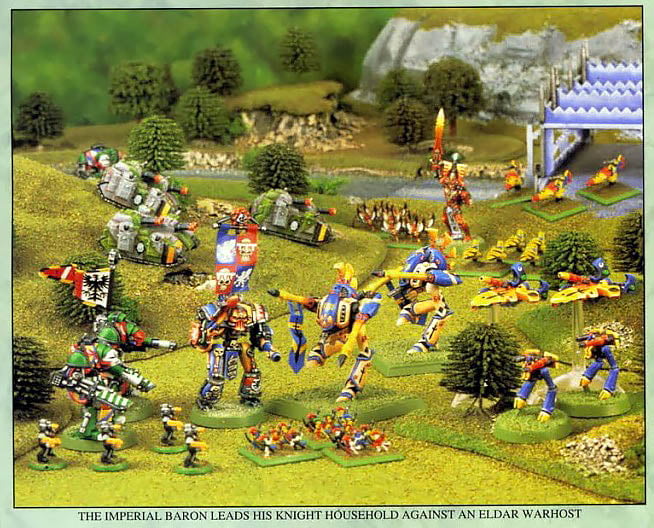 EPIC was the birthplace of all the modern Imperial Knights; seen here getting bowled over by Craftworld Eldar – and Harlequins.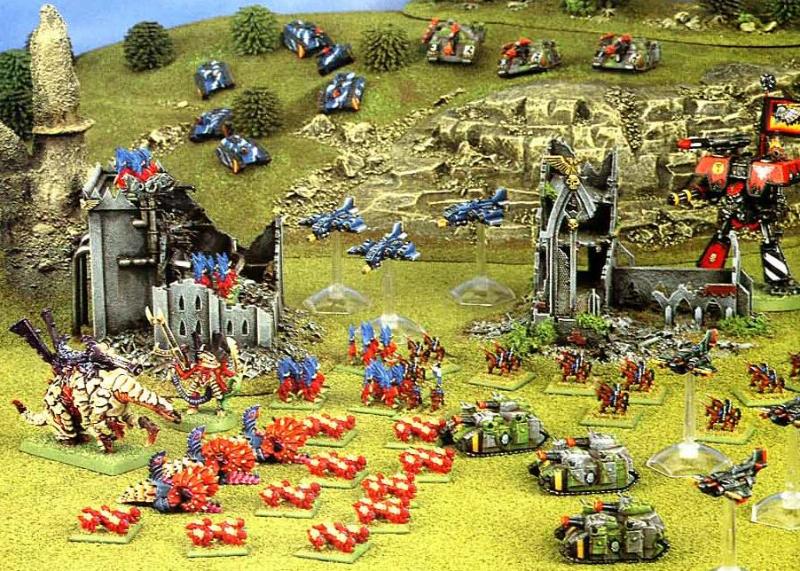 Here the Tyranids swarm into Imperial Guard superheavies.  I spy tiny little Roughriders back there.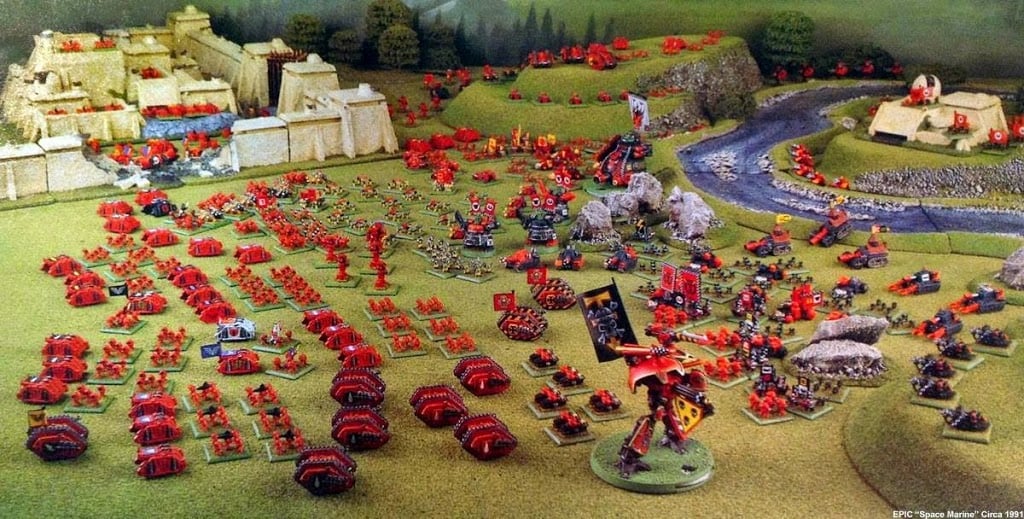 Blood Angels face down the Goffs in a classic EPIC struggle.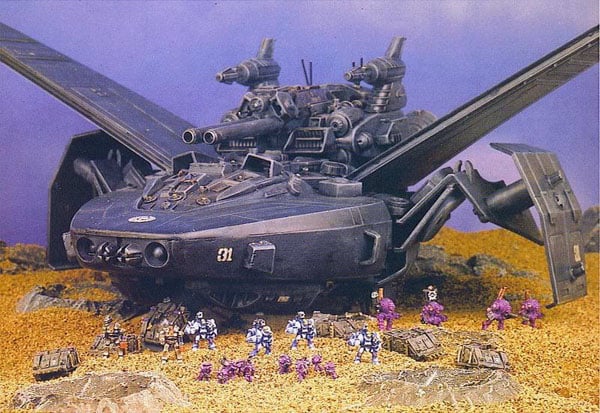 Finally, a look back at one of the oldest Adeptus Titanicus images of a "proto-Stormbird" disembarking Emperor's Children Legionaires, dreadnoughts, and robots.
I'm in tiny nostalgia-nirvana!
~How many of you played EPIC back in the day? What happened to your armies?