Games Workshop has finally done it – 40k Action Figures are on the way! But who else should get the 7″ treatment?
Ever since Warhammer Fest 2019 and the big news that Games Workshop has partnered with Bandai to create 7″ action figures, that has really gotten us here at BoLS thinking about what OTHER action figures we'd like to see from the Grimdark. And there were LOTS. Actually, the more we thought about it, the more excited we became due to the possibilities. The Grimdark is a big universe to play around it and the number of models/units that would make cool action figures is almost unlimited. So narrowing this down to 5 has been rough – but here goes!
Chaos Marine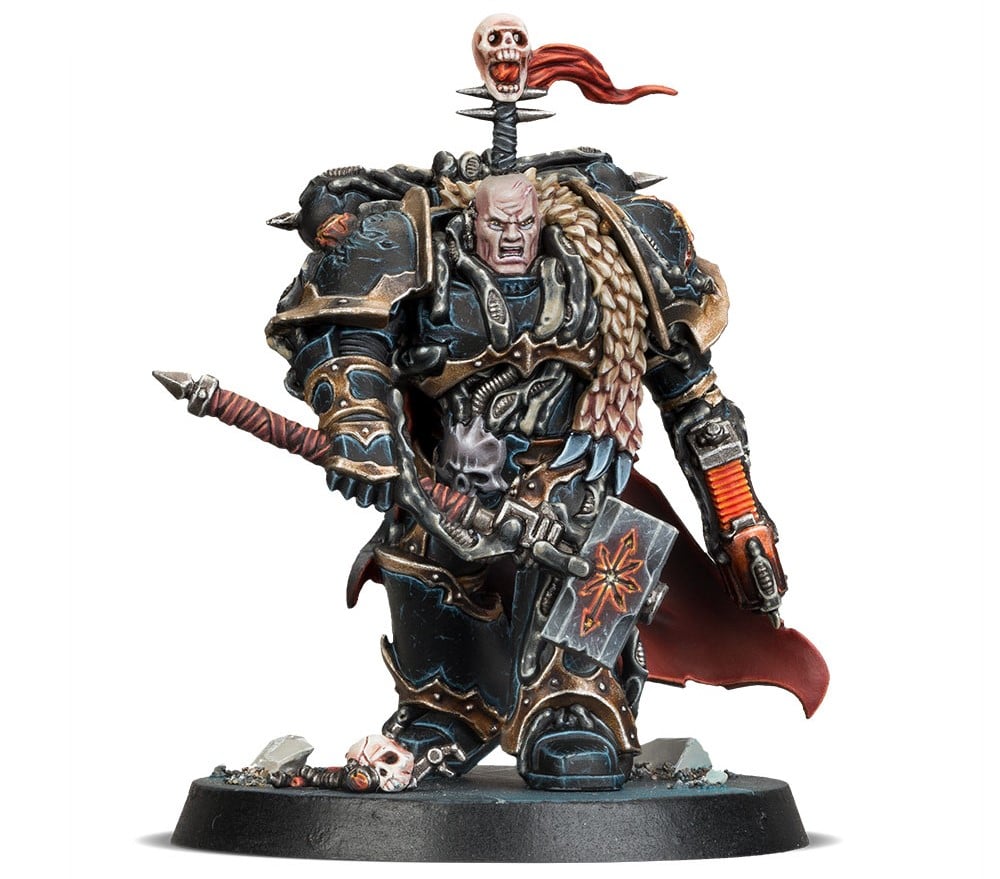 Look, if you're going to make a Space Marine, Primaris or otherwise, you need to have a "bad guy" version for them to fight. I mean, that's just basic Action Figures 101. While we don't know what the full load out of the Primaris Space Marine will be, it would be cool to see the CSM version get some alternate weapon options – maybe more up-close and personal options? A big Thunderhammer or Daemonic Sword would be cool. Just tossing that out there. Heck, GW could even go with a Cult Troop set! I mean, that's technically 4 MORE action figures they can make. And I'm okay with that.
Aeldari Dire Avenger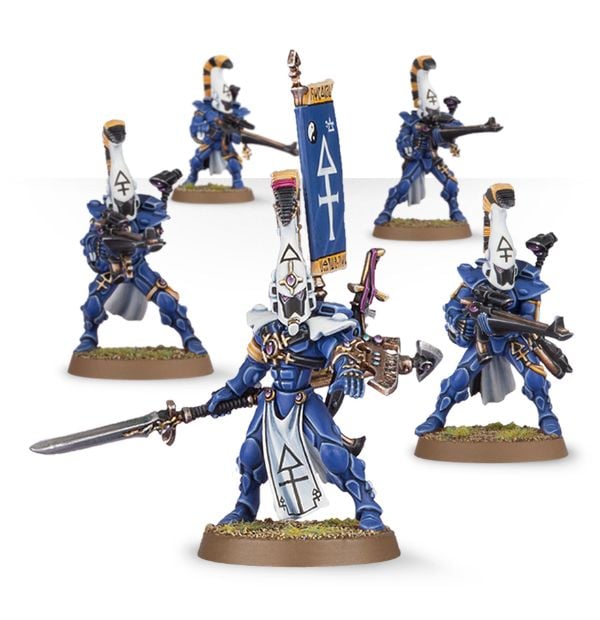 For the Aeldari, the Dire Avengers are fairly distinct and iconic. They would be a great "Brand Ambassador" for the Aeldari. They aren't as far out there as say a Howling Banshee or as "generic" as an Aeldari Guardian (they are a little more elite than that). But they have those iconic avenger shuriken catapults and a lot of sleek lines – that's good enough for me! Oh and don't think for a second we don't want to see an Aeldari Aspect Warrior Line – because we TOTALLY do. Heck, that could be another 10 action figures right there if they just went down the list and added a Wraithguard model…RAD!
Ork Nob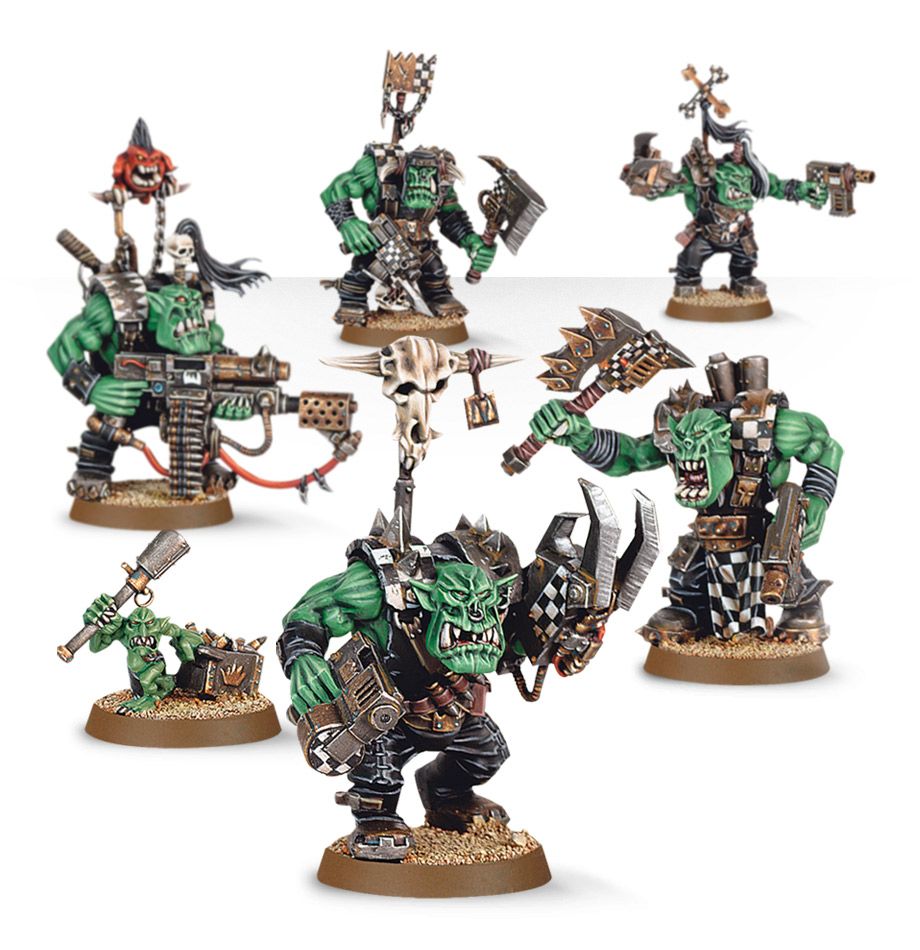 Oh man, here's another tough option. There are some classic Ork units out there – heck, even just a generic Ork Boy model would be great! But Nobz are slightly larger and have access to things like Power Klaws that would look AWESOME on a 7″ action figure. But, again, there are SO many cool options from the Orks. Painboys, Meks, Kommandos, Flash Gitz, Lootas …the list goes on. If GW/Bandai really wanted to do something cool, how about an Ork Warbiker or a Deff Dread! That would be HAWT!
T'au Fire Warrior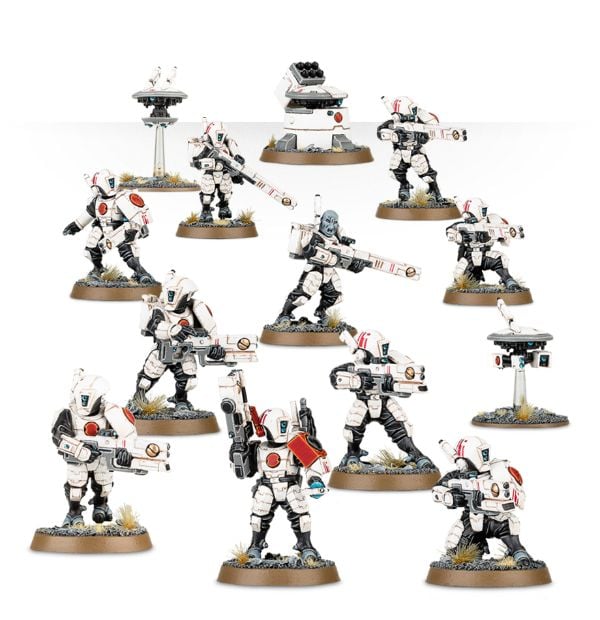 Of all the models that probably should get a new action figure, the T'au Firewarrior probably needs one. Why? Cause they had a freaking video game made about them, that's why! There are actually folks who got into 40k because of that game so why not treat them to some fan service? Plus it will give the other models someone to punch. These are toys after-all.
If GW and Bandai really wanted to expand the T'au line the answer is pretty obvious: Battlesuits. Holy crap. So many to choose from. Maybe they could even do one of those mega-awesome deluxe kits and have like a Riptide or something! It would be massive and amazing. You know you want one…
Tyranid Genestealer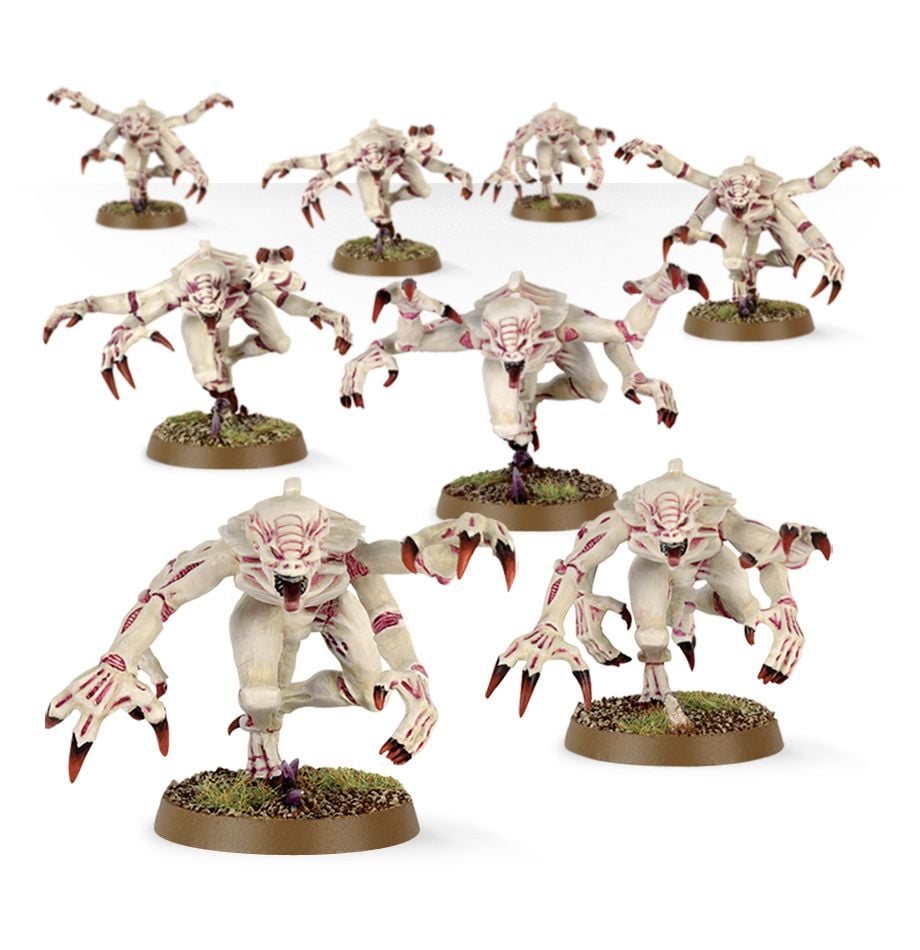 We were tempted to list the Genestealer Patriarch instead – but we opted for the basic Genestealer first. While this model probably wouldn't have the crazy weapon options like the other could – it should make up for that with even more articulation. The hands, the knees, the head/neck and even the fingers on the rending claws should move! I want to be able to pose this thing like it is crawling on the roof about to jump down and strike. A 7″ Genestealer hunched over and ready to attack – make it happen GW!
Folks, there are so many MORE ways this whole action figure line could really blow-up for them in really cool ways. The model range is vast and they clearly have the right partner with Bandai to create stunning 7″ action figures. Imagine if they released the "grey" versions for folks to paint themselves – I think they are going to sell a ton.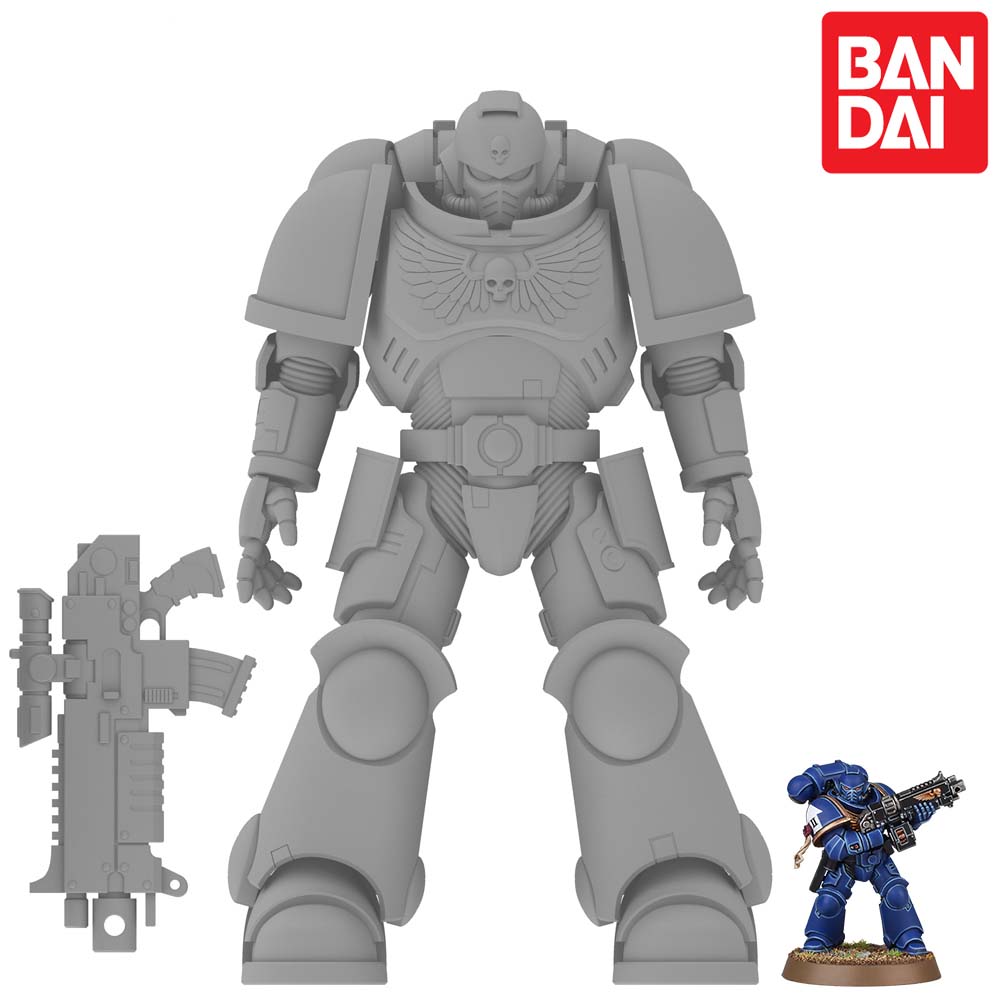 Bring on the big boys!
I'm just going to toss this out there: 7″ Kill Team Rules.