40k has a LOT of units, and not all of them are what we'd call "useful" – if these five units disappeared, would anyone notice? Fuggedaboutit!
Okay, I'm sure SOMEONE would miss these units but, for the vast majority of the rest of the player base, if these units didn't show up in the "next" version of their codex I'm not sure folks would notice. That said, there are so many units that could use either a good pruning or something to shake them up, we decided to apply some filters. First off, we're only counting units that are currently in a Codex. Secondly, we're skipping Forge World kits entirely. With those rules in place here we go!
The Visarch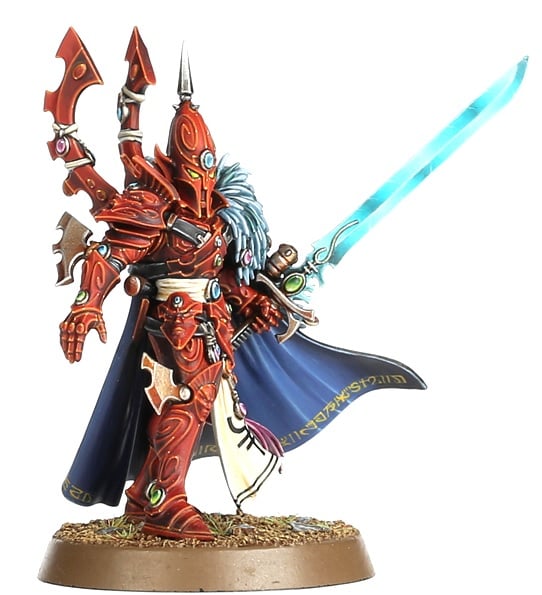 I like this model. I really do! However, with the recent nerf to Ynnari and the fact that both Yvraine and Yncarne exist, it's hard to find a good reason to bring this unit along for the ride. The Visarch just isn't a unit that gets a lot of use, which is a shame – but the truth.
Whirlwind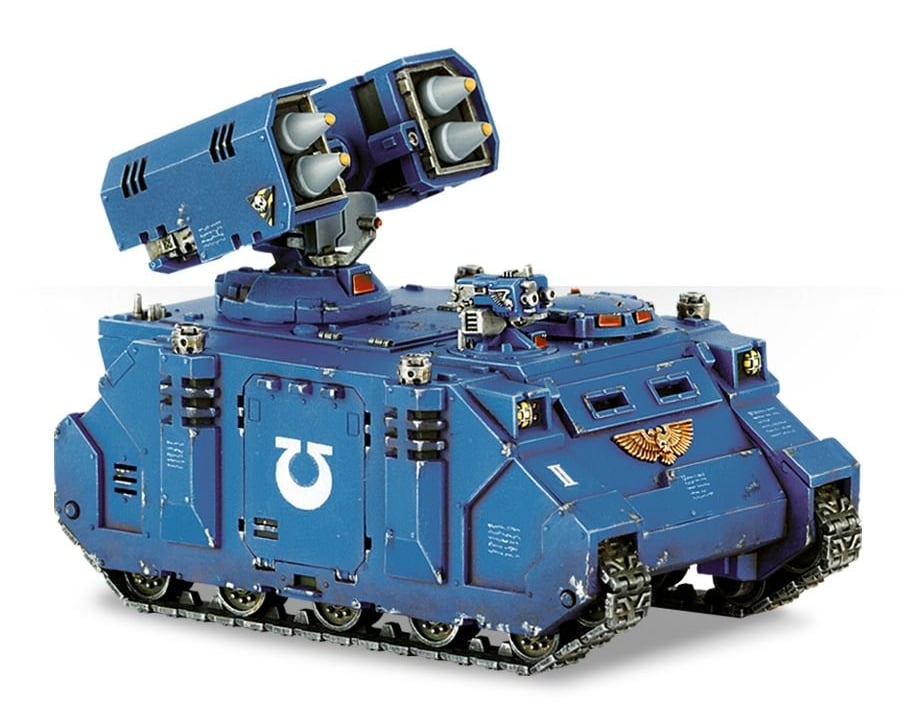 Oh, the Whirlwind… here at BoLS, we were debating between the Predator or the Whirlwind for this list. We opted for the Whirlwind only because we've picked on the poor Predator enough. The Whirlwind is so forgettable; we often skip over it in order to poke fun at the Predator. It's so overlooked, that was actually the deciding factor for it being on this list! There are other vehicles in the Space Marine Armory that are more useful and the Whirlwind just doesn't pack the same punch for the points. Whirlwind? More like Whirl-what!
Flayed Ones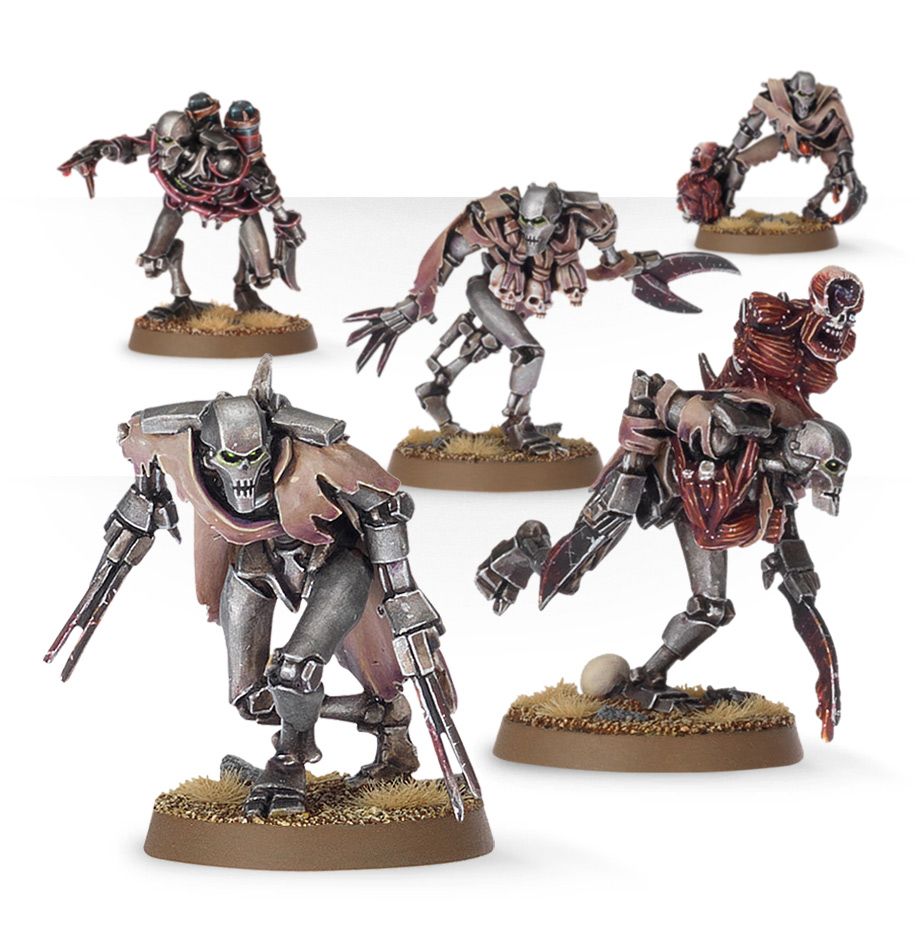 It was a toss-up between Flayed Ones and Necron Pariahs. But it turns out our wish was already granted by GW without us knowing. It turns out Pariahs got removed a couple of editions ago. Some say there were "replaced" by the Lychguard. We like to think they just got forgotten about completely. Kind of like what we'd wish would happen to the Flayed Ones. Either that or make them Mercs that can only be used by Khorne Armies…
Kroot Hounds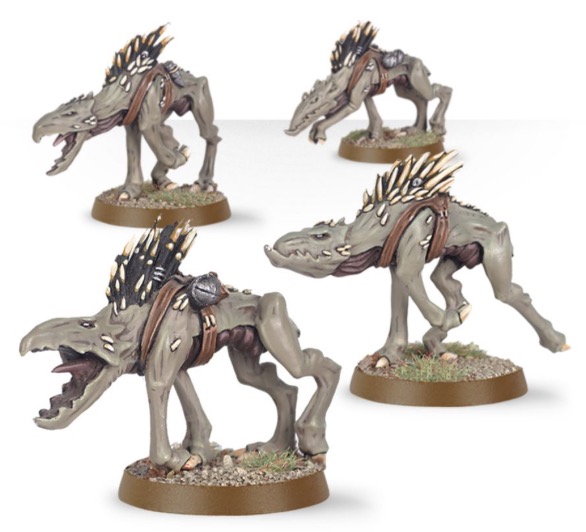 Did you know these were still in the game? Seriously, did you? I had to double check but, yes – they are still in the T'au Codex. They have a profile and everything. This is one unit that is so forgettable I was actually surprised it wasn't gone already. I guess if we ever get a Kroot Merc book they *might* become useful…but I think they have higher odds of being completely forgotten about before that happens.
Mutilators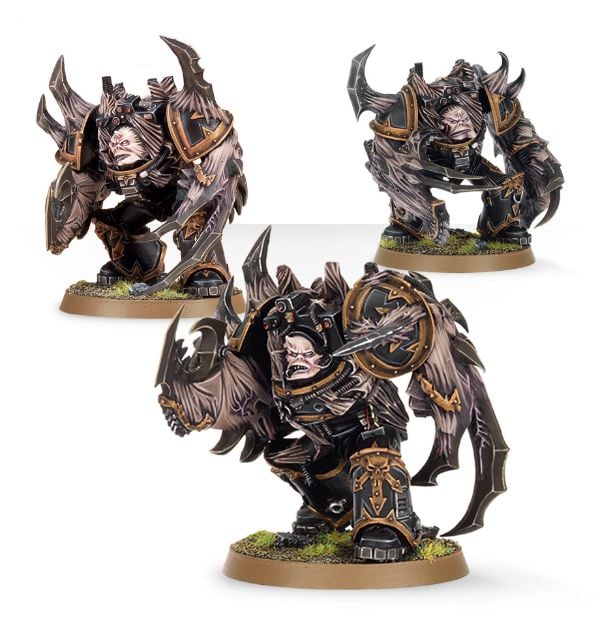 When these models were created,  I'm sure someone thought, "hey, we have these ranged guys that can morph different guns, let's do the same with close combat versions." Unfortunately, they have been forgettable since they arrived. Mutilators needed a refresh. Badly. But now that Chaos already has a 2.0 codex, AND the fact that Obliterators got a new kit as well, we think that GW "missed" their opportunity to improve these. And by "missed" we think they intentionally skipped them and hope everyone would forget they existed.
There are more units. MANY more units that we could list off – but we want to hear it from you! What units do you consider Forgettable? Let us know in the comments!