Can Primaris Infiltrators take the crown from the humble Scout as the best unit to build your Marine army around?
Today we look at two units, one as old as dirt, the other fresh as the morning dew. Both are vying to be the "default" unit you buy three of to build your marine Batallion around. but which is better:

Space Marine Scout
You know em, you love em, and while 200 years after the introduction of Primaris Marines, they technically shouldn't exist… well that's a discussion for a different day.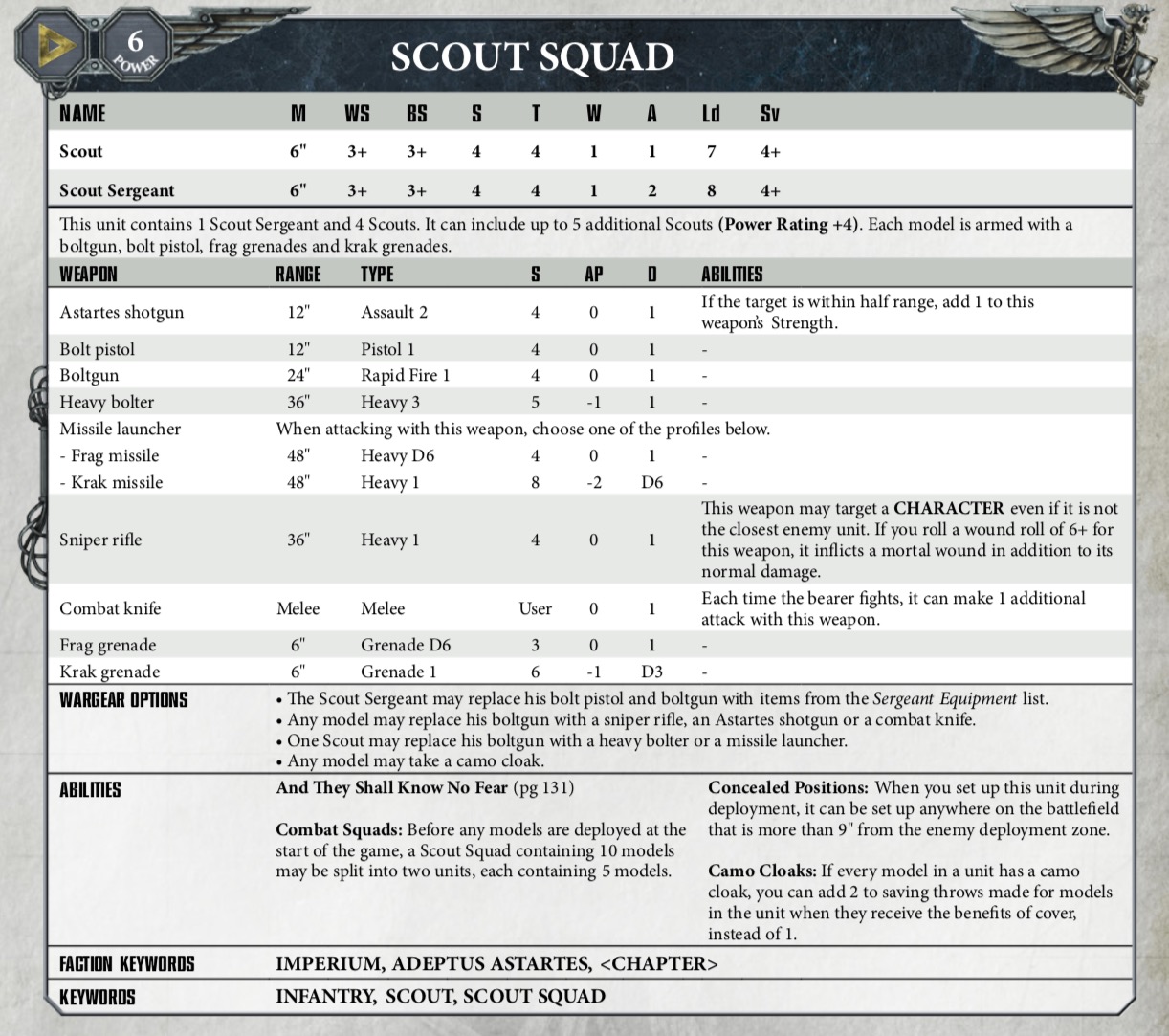 Pros 
Half the cost (11 pts per model)
Flexible weapon and equipment options (that you have to pay for)
Cons
4+ armor
Inferior default bolters
Lesser stats
Easier to get taken down by foes via either shooting or melee

Primaris Infiltrator
The new kids on the block. Out goes the inexperienced trainee backstory, in is the new Primaris sneaky "Commando" vibe. Let's take a look.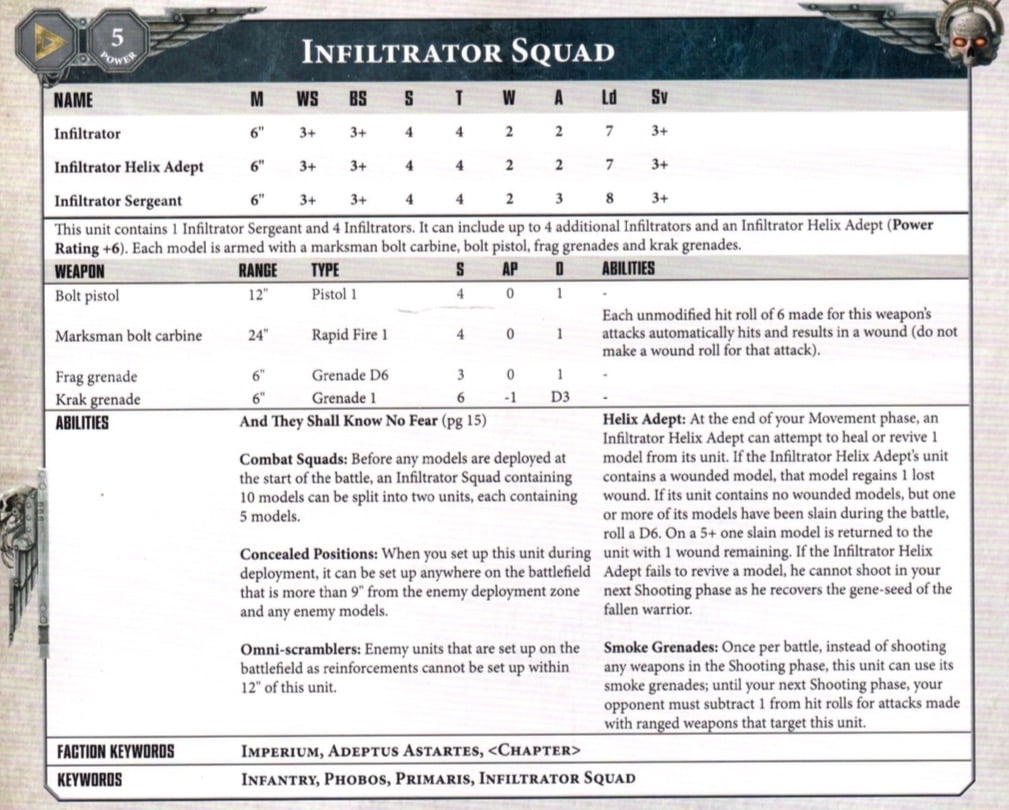 Pros:
3+ armor
double the attacks
double the wounds
Omni-scramblers
Smoke Grenades
Superior basic bolt weapons
Cons
Double the cost (22 per model)

Thoughts
To me it looks like we are right on the fence and may be looking at a changing of the guard situation here. The Infiltrators are a really nice unit, and clearly superior to the Classic Scout in almost every way. These guys can actually survive some enemy firepower, making the small 5-man units of them (which everyone takes) much harder for foes to eliminate compared to Scouts. The Infiltrator's price tag IS however a big deal – or is it? We are talking about 15 of these guys in a normal Battalion, so that's 165pts – or about the cost of a single small squad.  Marine armies do have a tendency to be able to scrape up extra points as they are filing out their lists, without a ton of super pricy "must have" units.  Aside from the stats, it's the Onni-scramblers you are really paying for. Three 24″ diameter circles can cover a LOT of the table and really force a lot of nasty deepstriking lists far enough back as to be ineffective. This will force these armies to prioritize the Infiltrator's destruction, but again the squads will take some effort to destroy.
I think if you are encountering lots of these deepstriking terrors in your local meta – you should paint up 15 of the new guys, dump a Predator form your list and see what happens. Welcome to the future.
~It's a tough one. Do you think we are looking at a changing of the guard? What will you use in your armies?