Games Workshop showed us 5 of the new things coming to Warhammer 40,000 – but what does it all mean for the game?
Warhammer 40,000 8th edition has been moving like a freight train towards…something. Will it be the end of the edition or perhaps a launching point for something new? That remains to be seen. Games Workshop is still producing some pretty impressive new kits and there is still a lot of ground to cover until we get to the end of that road. Based on what we've seen so far from GW's reveals and previews, the future is coming into focus. Let's start with the obvious and go to the obscure.
Chaos Knights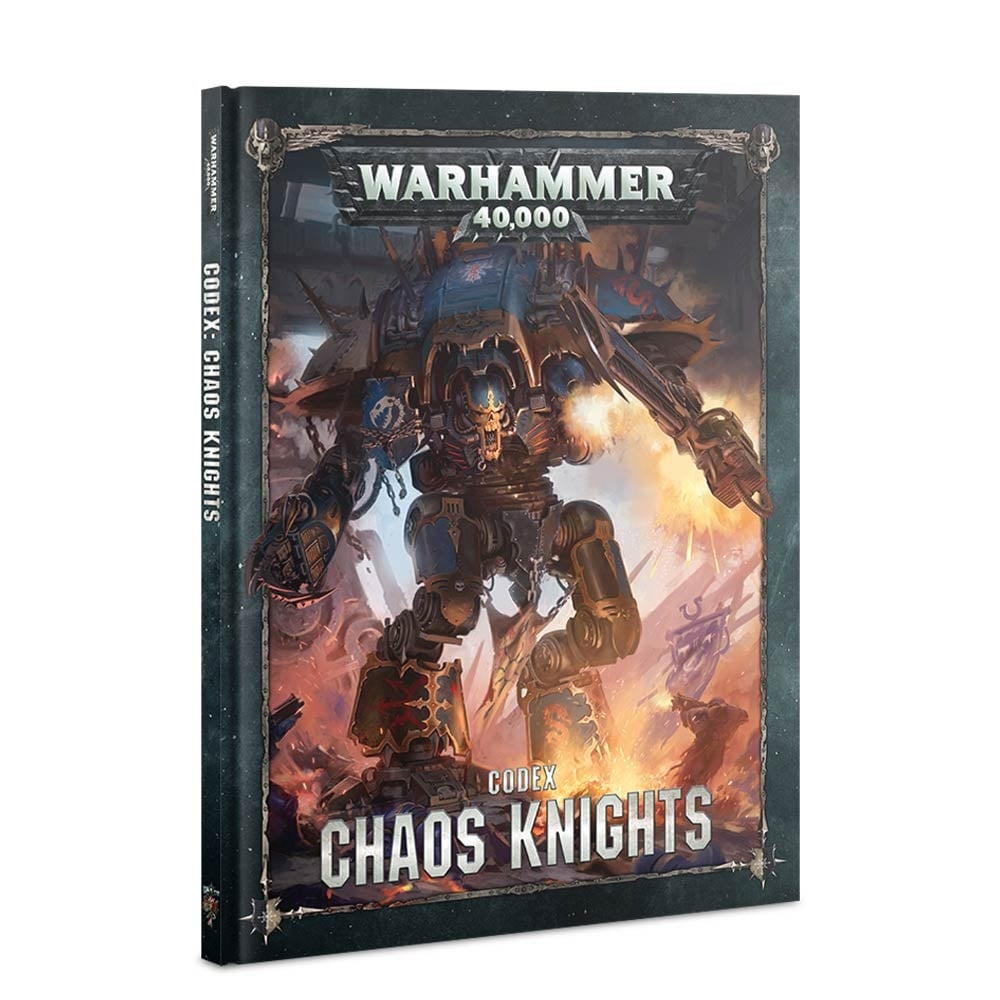 We know that GW is bringing out a new Chaos Knights Codex. I can hear the chorus of cheers (or is that sneers) from the peanut gallery already. Like it or not, this means "Moar Knights" are coming to the tabletop. But these will at least be Chaos versions and will (maybe) be a counter-balance to the Imperial Soup. Chaos is looking even stronger after that last codex, too. We might start to see Chaos move up even higher in the rankings soon.
Sisters of Battle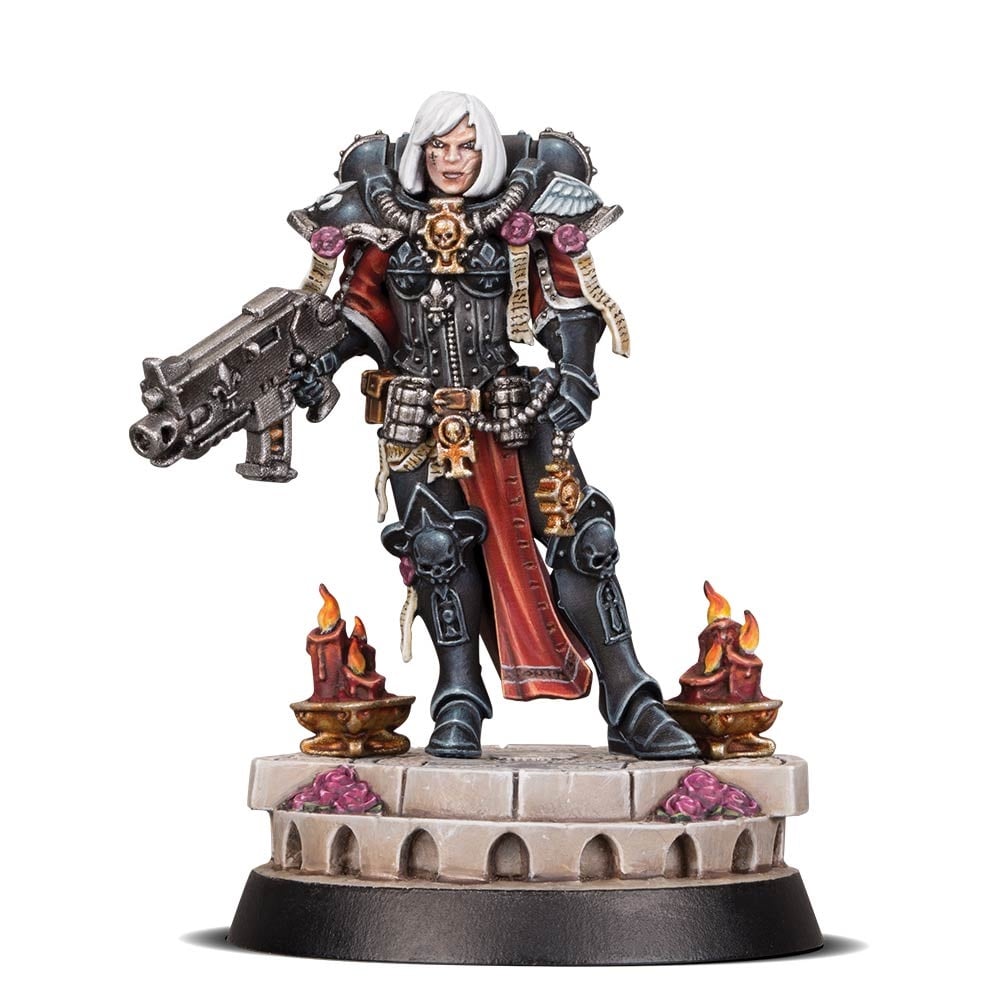 GW sure is taking their sweet time with this one. And you know what? I'm perfectly happy with that. If they are slated for release later this year I'm hoping that means GW has taken all the feedback from their Beta Codex into consideration and really tweaked their Acts of Faith. To be fair, they have been testing "Prayers" for other factions and those seem to be really popular. The models look great and those seem to be progressing really well – it's all going to come down to how the rules workout for them.
Apocalypse 40,000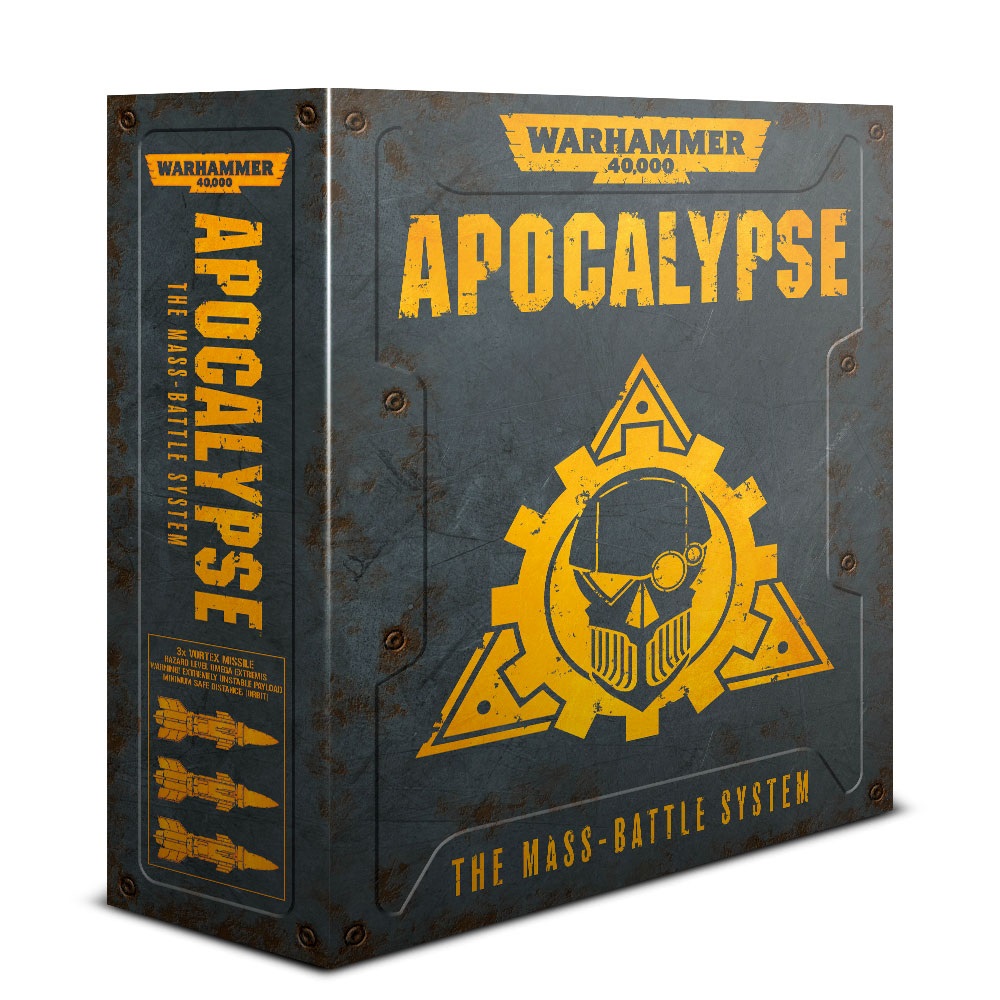 Games Workshop is putting out Apocalypse for 40k and they are looking to put the "Mass" back into a "Mass-Battle System" with it's launch. This is a huge experiment for them for a couple of reasons. First off, they are bringing in movement trays to help with movement. Second, they are applying damage at the END of the turn (this is a MAJOR change). Finally, they are providing rules for all the armies for FREE online.
The movement trays are a nice quality of life improvement. The other two things are kind of a big deal for the game. Obviously, this system isn't going to just be 40k "but more" – no, it's something different altogether and it really seems like GW has made a new game on a larger scale. Apoc has been the test bed for rules changes in the past (like paying for formations and the concept of stratagems). Who knows what they are going to test out that could eventually be brought over to 40k…
A New Space Marine Codex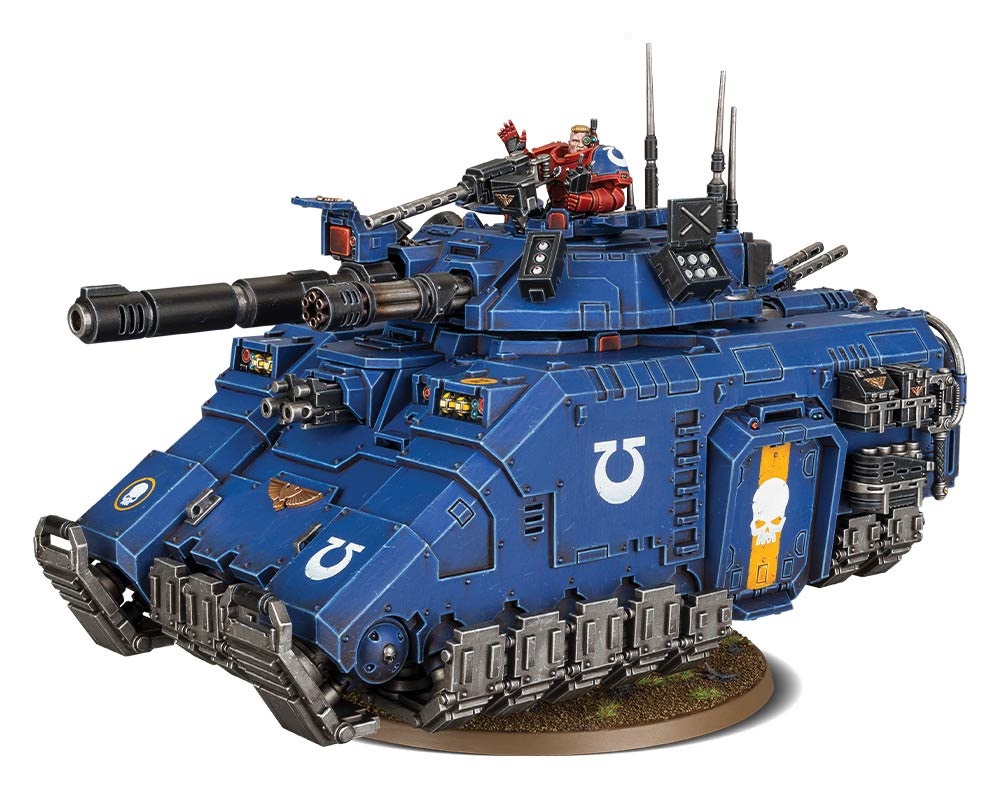 Between all the new Vanguard units from Shadowspear, the Crimson Fists Rules, the Iron Hands Character/Primaris Tech-Marine, the updated bolter rules, AND the new Repulsor Executioner, it sure seems like GW is hinting at SOMETHING for the Marines. Are we on the cusp of a Space Marine Primaris Codex? Perhaps a split from the old units with one codex and a new codex for with just Primaris? I don't think that will happen – but it could happen.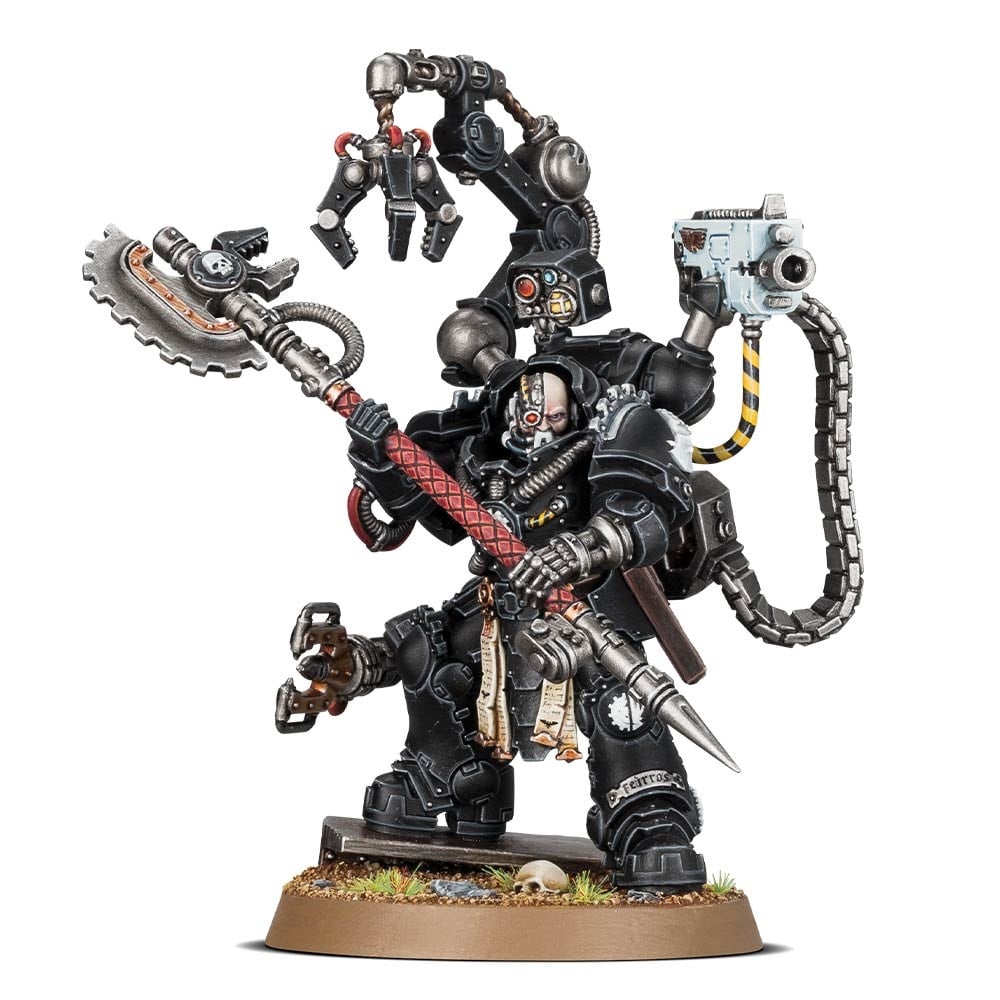 You didn't already forget about me, did you?!
So what does the future hold for the Space Marines? Is the Lion returning and does that mean we can expect a new Dark Angels book/campaign, too? Maybe that's GW plan from here on out for the Marines (at least until a new edition). Keep adding units and rules via battle boxes (like Shadowspear) and let the players sort it out. I don't like that idea and really hope we get a consolidated book with all the Marine stuff in one place.
Adeptus Mechanicus Update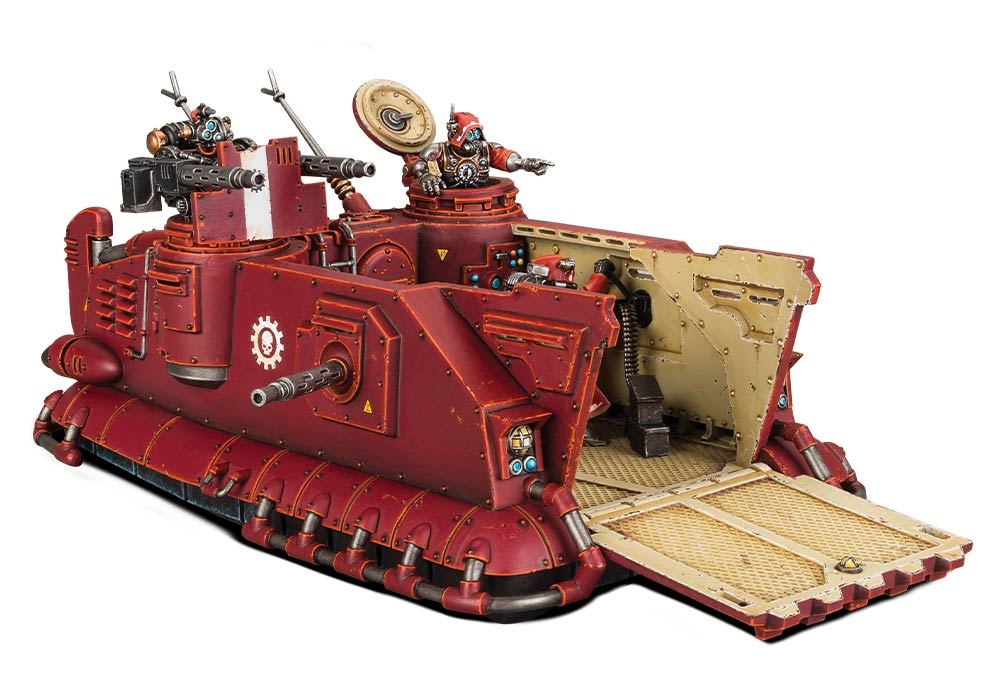 The Ad Mech are getting two new vehicles – a tank and a transport. So where will those rules be added? Can we expect that these rules will only be included in the box or are we going to see the Ad Mech get a codex 2.0? Personally, I would LOVE to see them get a new book, but if the Marines still haven't gotten a new book will all their new stuff, I'm kind of doubting the Ad Mech will. Then again, maybe GW has even more stuff planned for the Ad Mech line. Hey, Chaos is getting Knights with some nasty new weapons and I don't think the Ad Mech is going to sit idly by and let them have cool, new toys without responding.
Final Thoughts
Warhammer Fest had a TON of cool release info. Enjoy the new models and the excitement of these teases – but ask yourself "what's next?" Games Workshop plans things months in advance because they have to due to their production and logistics. What could these previews be pointing toward? 40k isn't going anywhere and the future is looking good from where I'm sitting.
What do you think? Are we going to get new armies? New Codexes? Are we heading towards a new 'End Times' scenario? 9th Edition on the horizon? Let us know in the comments!