Age of Sigmar BREAKING: Sylvaneth Battletome & Minis Spotted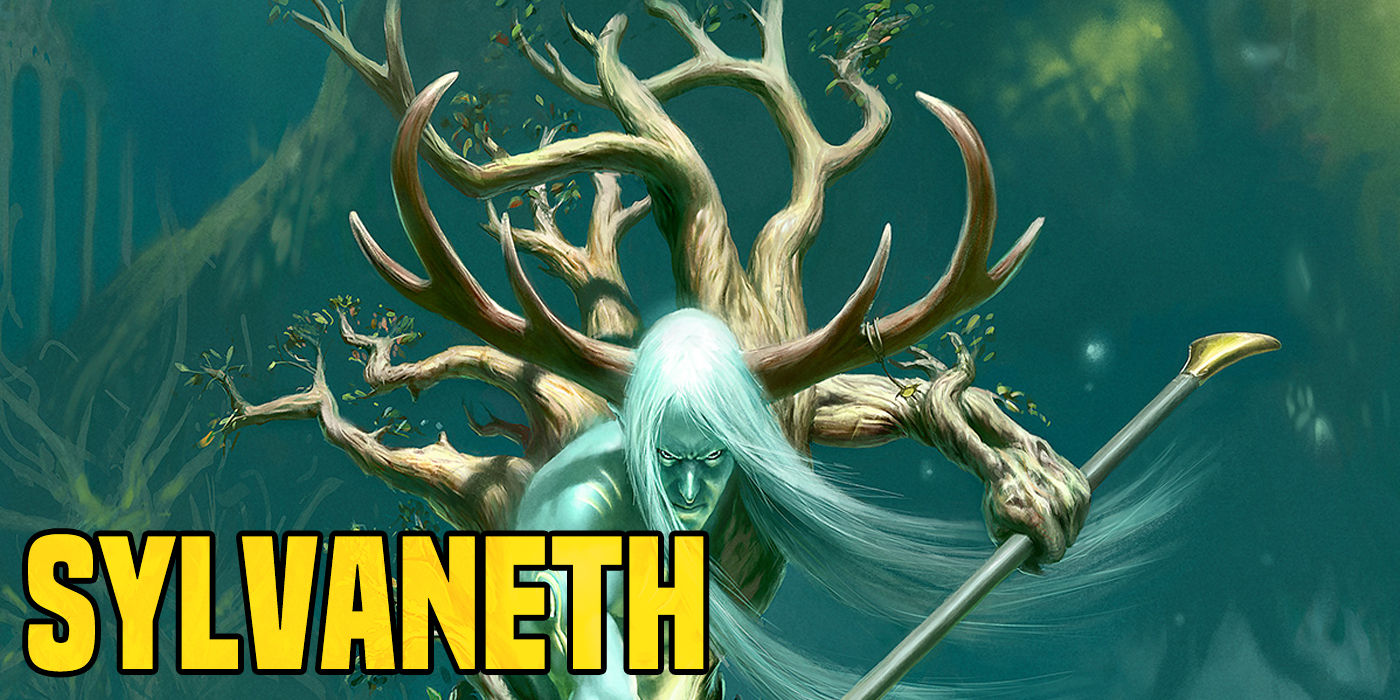 A new Sylvaneth battletome and some launch minis have been spotted. Take a look!
Once Loon Curse arrived we all knew it was only a matter of time until the Sylvaneth Battletome showed up.  And it looks like someone on Twitter (in Spain) just happened to walk in front of the right TV. Take a look.
via WarhammerForo.es (twitter)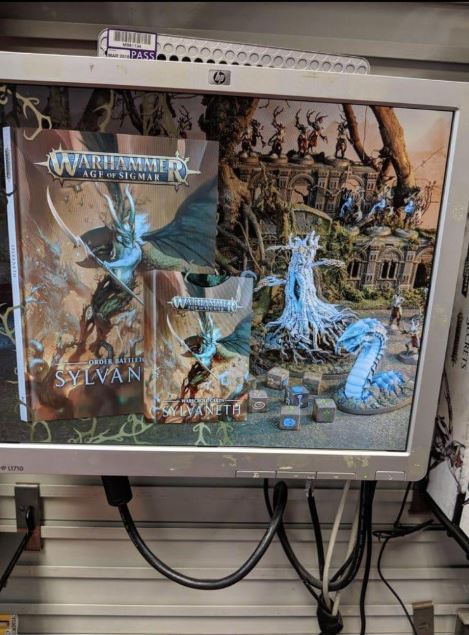 Now let's put this through the BoLS Potato Camera Enhancer (P.C.E. (TM)) …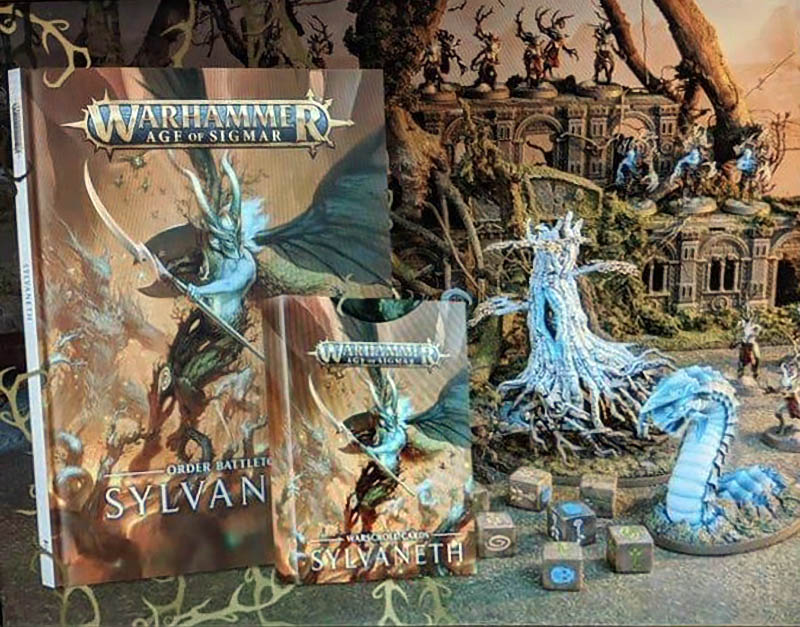 We see:
Battletome Sylvaneth
Sylvanesth Warscroll Cards
Sylvaneth dice
Eternal Spells
New Tree
Also, check out all that cool ruined terrain in the background… some of it is built of existing kits, some I can't tell. Hmmm.
~The forests are alive – with the sounds of… Sylvaneth!