The Sylvaneth Battletome has been spotted in the wild. Take a peek at the children of Alarielle!
It appears the the Sylvaneth digital Battletome was up for sale for a small period of time… so of course it's out.
There are large sets of images pretty much everywhere on the tubes of the rules side of the Battletome, and we won't list them here.  I fully expect to see GW open the floodgates on all things Sylvaneth in the days ahead.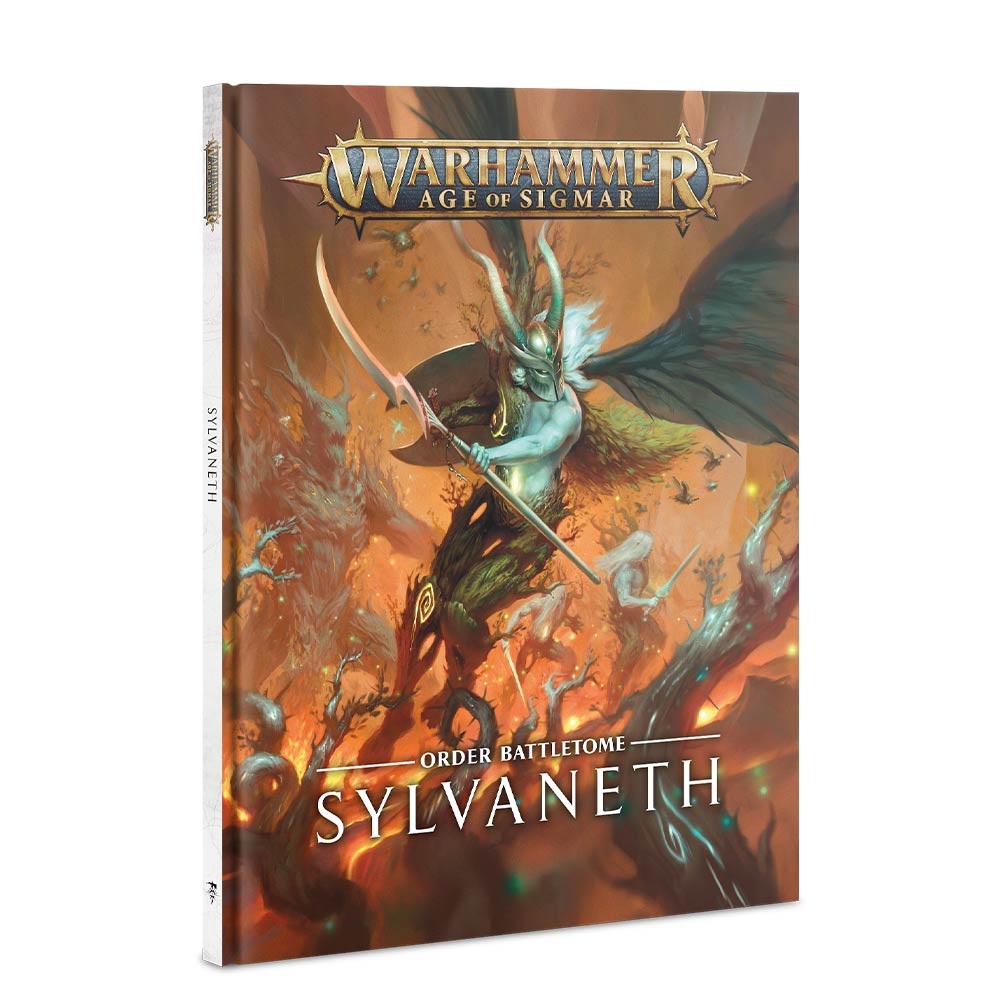 Here is a small teaser of what the full Battletome will provide:
Sylvaneth Battletome
Battletraits – Here's the core army special rules for the new book: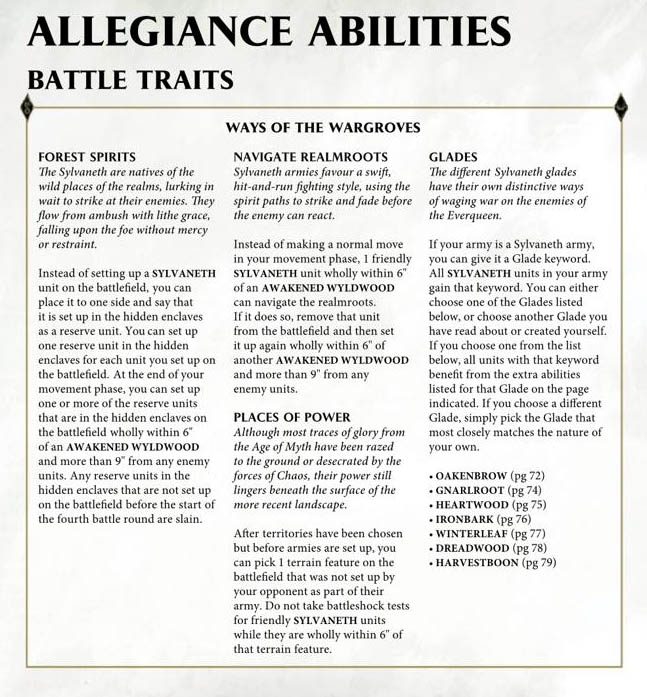 Sub-factions (Glades) – it looks like there will be 6 sub-factions with full rules. Here is the Oakenbrow Glade as an example: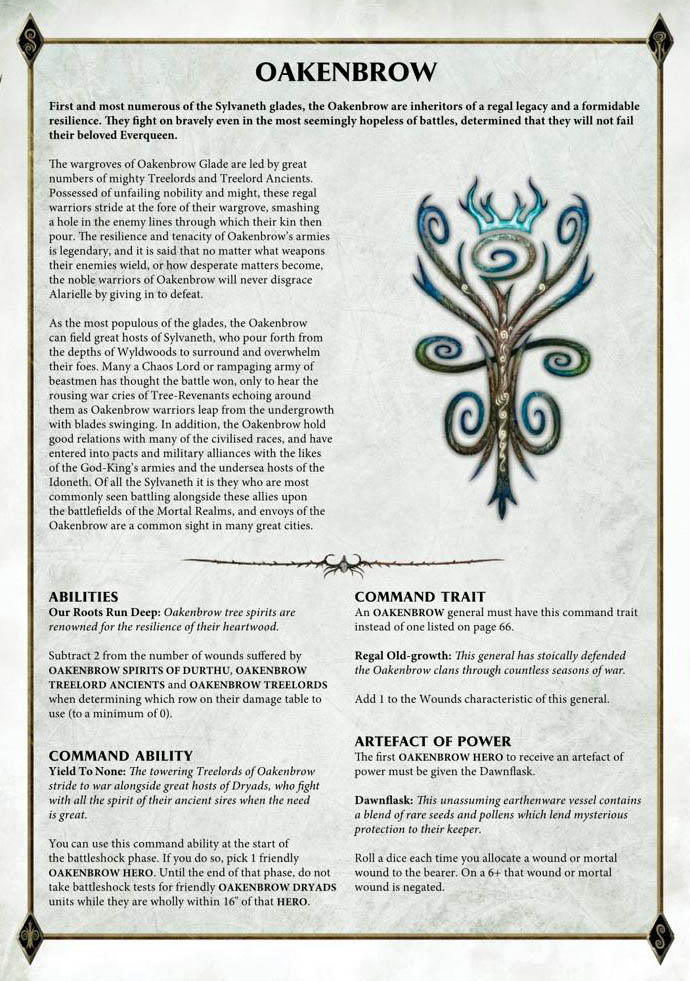 New Terrain – Several new tree-related kits are on the way. Here is a peek at the Vengeful Skullroot Eternal Spell.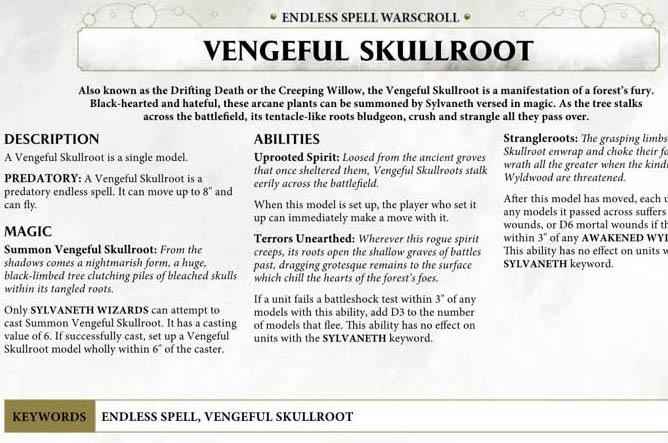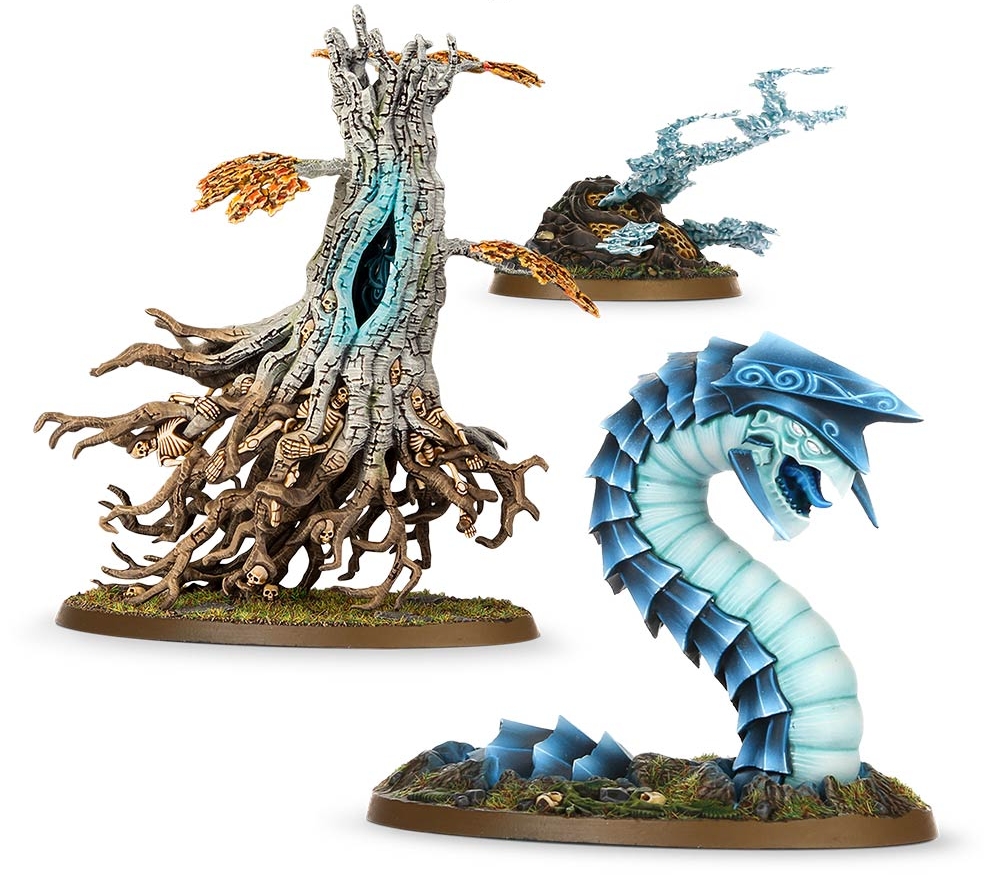 And a better shot of the Eternal Spell Miniatures
New Batallions and Pitched Battle Chart – Here's a peek at the new batallions and unit sizes, and Battlefield Roles.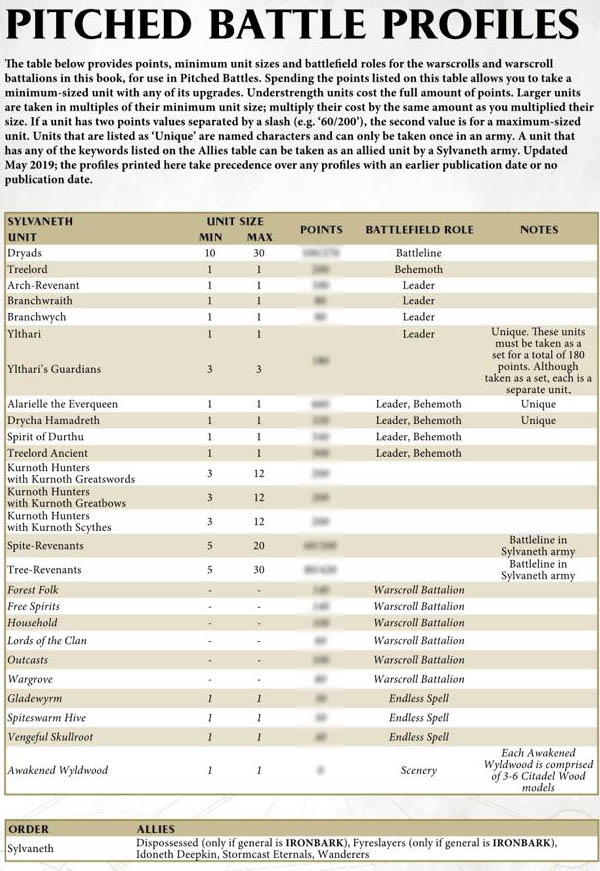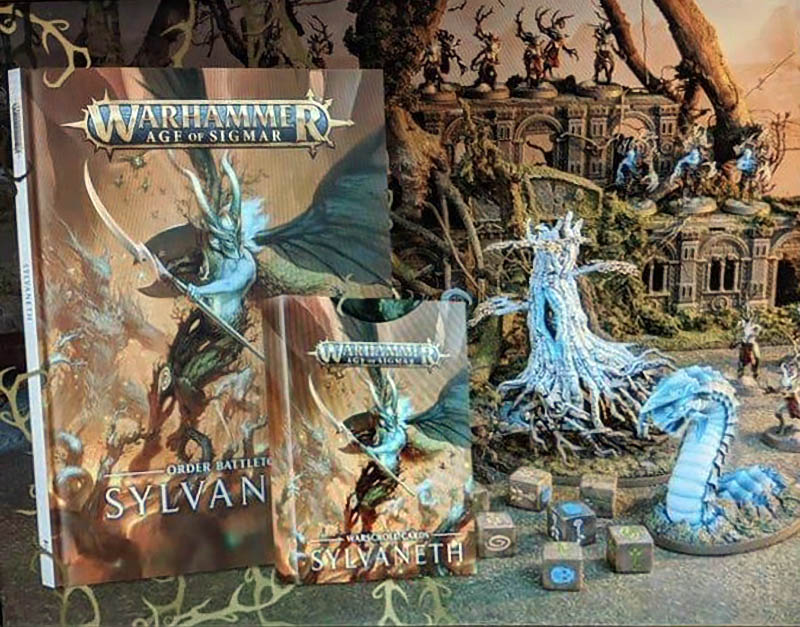 Here's the look at all the Launch Items
~I can hardly wait – hopefully GW has gotten past whatever was holding up the Sylvaneth. We will all have to wait and see exactly when they will hit the shelves.