In Forbidden Power, Sigmar and Nagash's champions cracked open the Lethisian Stormvault and SOMETHING big and scary broke out and now everyone is SPOOKED! But what was it? We have a few thoughts.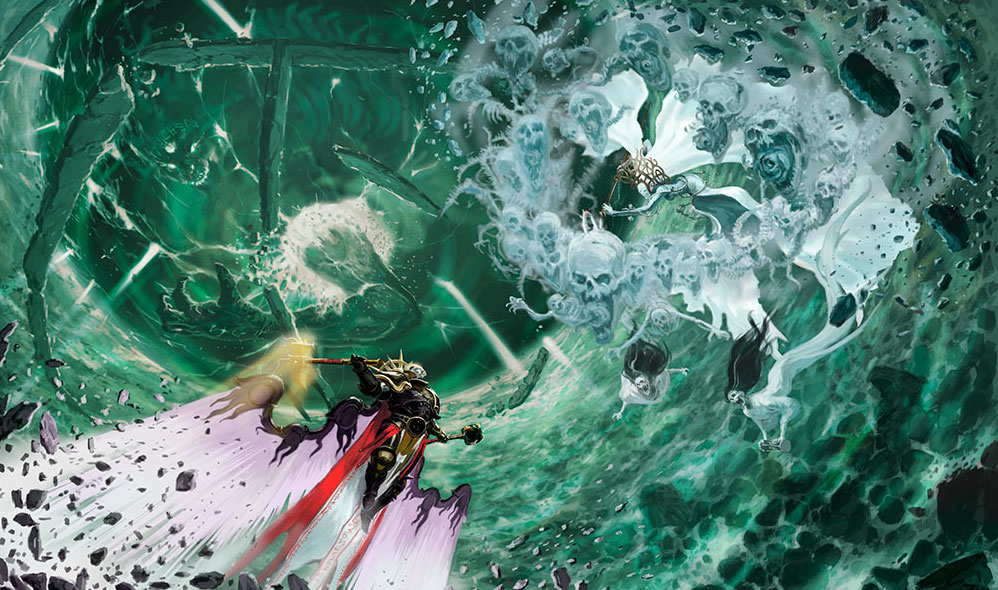 Oh crap Lady, we let it out…. and it's PISSED!
In Forbidden Power, Sigmar and Nagash's champions duke it out for control of the Lethisian Stormvault. As they bashed their massive magical skulls together, they cracked the vault and SOMETHING big and scary broke out into the world. Sigmar is left to face it alone as Teclis appears before him just long enough to drop a celestial "I told you so" and "you're on your own hammer man".
Whatever it was is described as an entity with:
 "…boundless hate for all living things" whose "vengeance would begin with Shyish". "An unspeakable force of darkness from the days of yore, an elemental being of death whose very name was scoured from history by the God-King's agents".
Door Number One!
First, there is the possibility that the mighty entity trapped within the Stormvault was in fact Settra the Imperishable. Fans of old school Fantasy will remember that Settra gave Nagash a run for his money for a very long time, and it wasn't until the End Times that Nagash was able to defeat him. He couldn't kill him so he simply shamed him and left him in pieces, and the Chaos gods came down and offered him revenge. Of course when the big battle to break the world happened, Settra betrayed the forces of Chaos to fulfill his own vendetta against the Death God and then…nothing. Considering both Nagash and Sigmar would be afraid of him, it makes sense they'd both want to TRY to control him. Also, lets remember that GW promised us a new Death tome sometime this year and I find it hard to believe that the Legion of Grief counts. It will be interesting to see who's side he's own if that is the case. After all…SETTRA DOES NOT SERVE.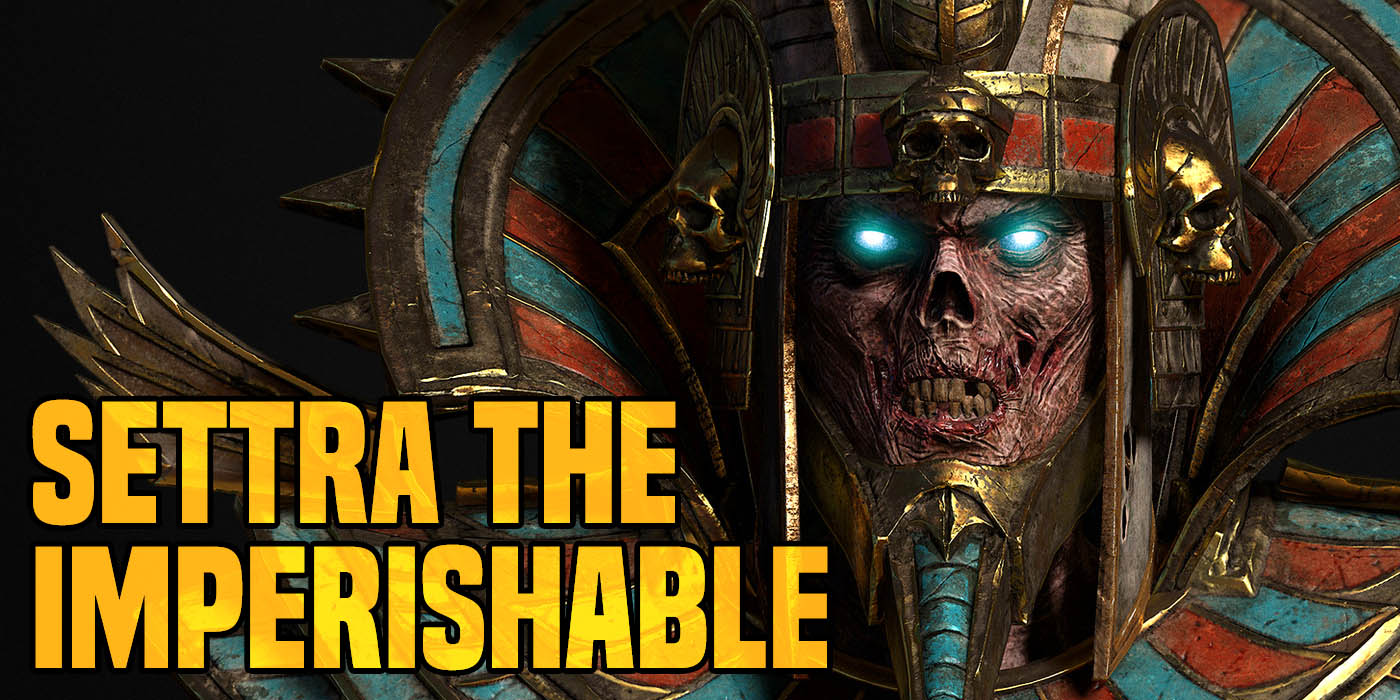 Door Number Two!
Another thought is that the being within, and in fact in several of the other vaults, is one of the mythical Godbeasts. This would be a great move for GW, as it can bring the massive scale of Apocalypse or Adeptus Titanicus into the AoS system. Thinking about how powerful and frightening the Godbeasts were said to be, it would make sense that both sides of this conflict would want to try to control them. Also, real talk: no matter how much it costs, I would gave GW all my money for a model of Vulcatrix.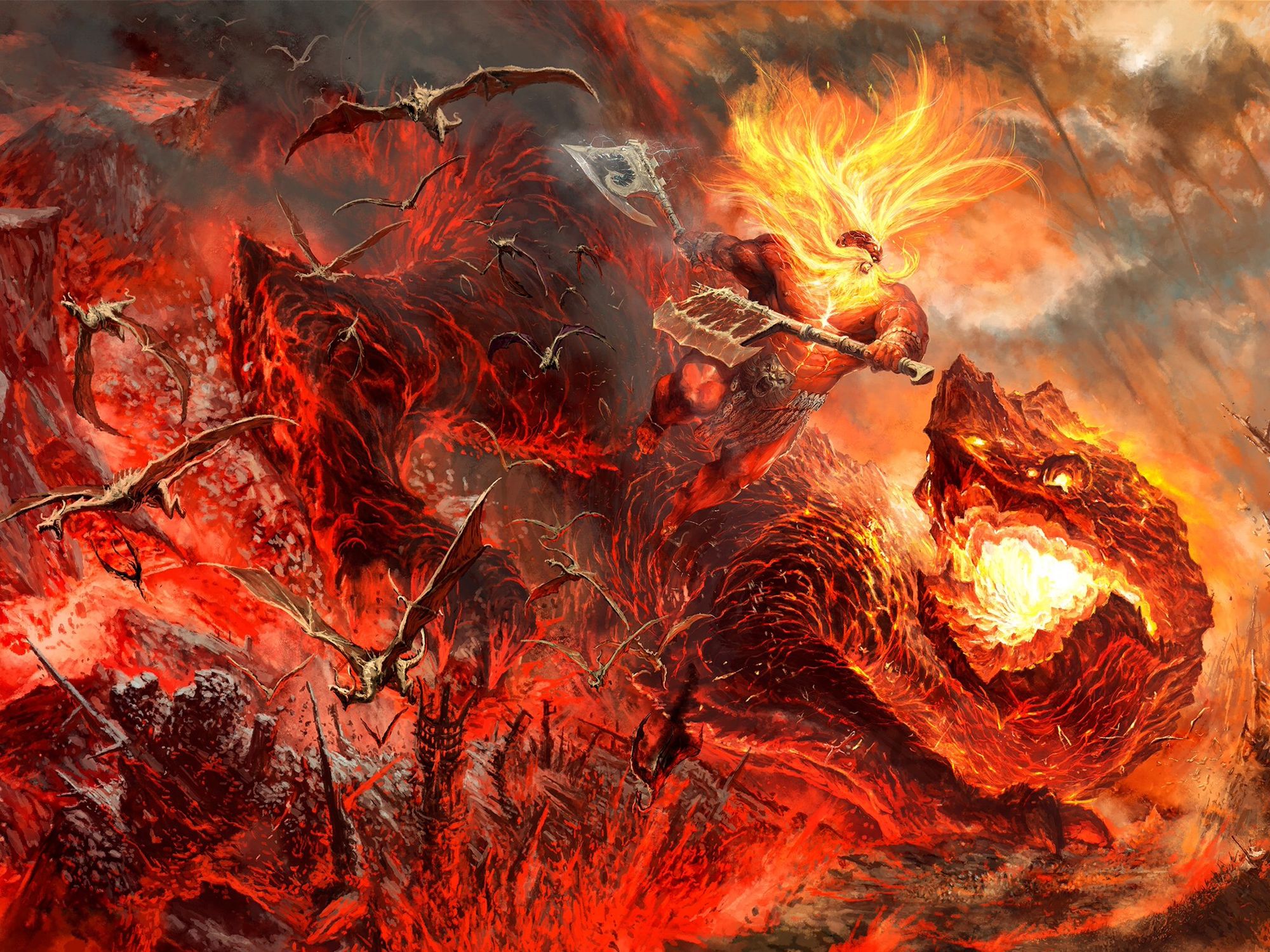 Door Number Three!
But gentle readers, we are forgetting the most obvious culprit. It's staring us in the face, and GW has all but confirmed it. Just look at recent releases, old relics from ages past pulled out to herald her coming. Two brand now books and still being part of the Death faction. The being inside the vault is clearly…Genevieve the vampire!
~In all seriousness though, we can't wait to see what really WAS in there, and what sort of damage it's going to do to the Realms. Who do you think it is?