AoS: Dominion of Sigmar Terrain Kits Unboxed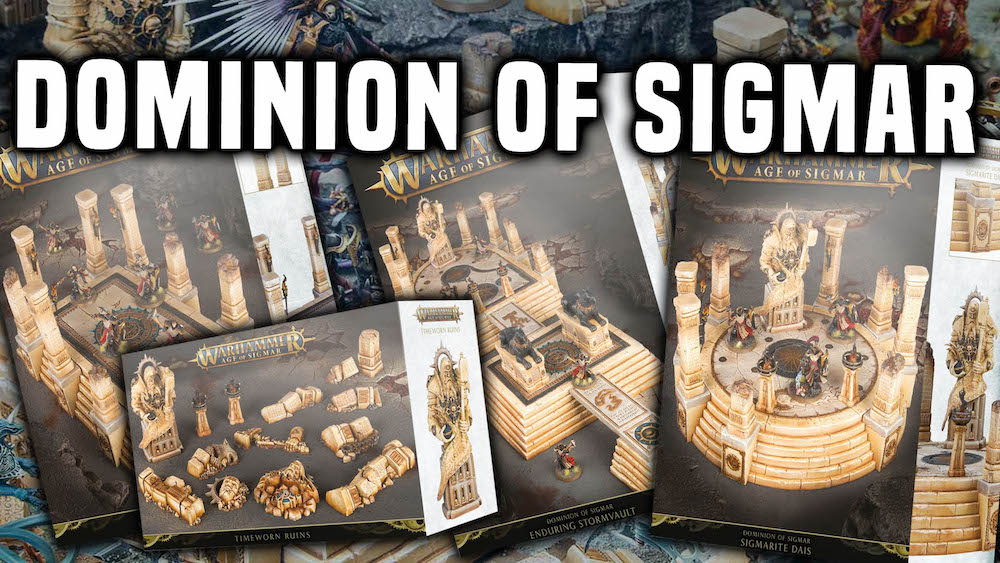 Age of Sigmar has some fantastic new Terrain Kits on the way and we've got a first look at them!
The Dominion of Sigmar is up for Pre-order this weekend and we've got them in our studio. These kits are surprisingly large, too – see for yourself:
Defend The Vault
The Stormvaults were magically hidden by Sigmar for ages but then the Necroquake really shook things up. These kits represent the Stormvaults as temples that are either still standing or recently looted.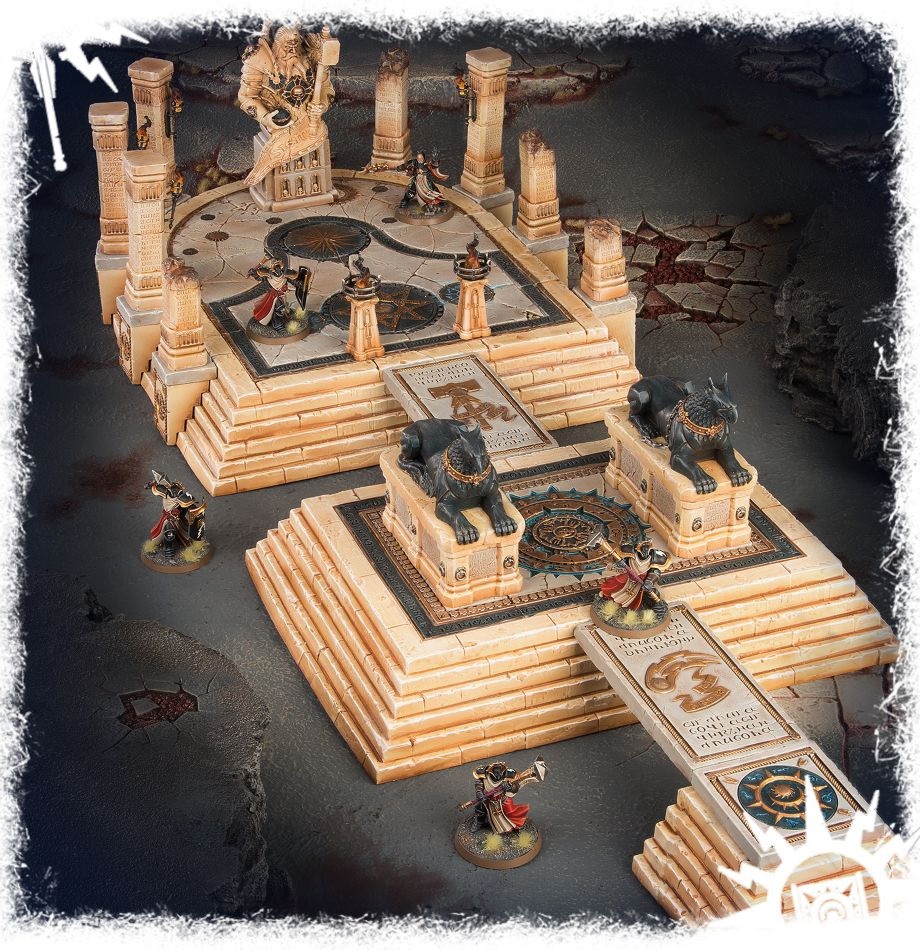 I'm a sucker for a good terrain kit. I think that the terrain is kind of like the 3rd player of any good board. You can get away without much of it, but when it's done well, the terrain can add a LOT to your games. The new Dominion of Sigmar Kits strike a good balance between size, line of sight blocking, and "playability" (which is a factor of how well it works for the game).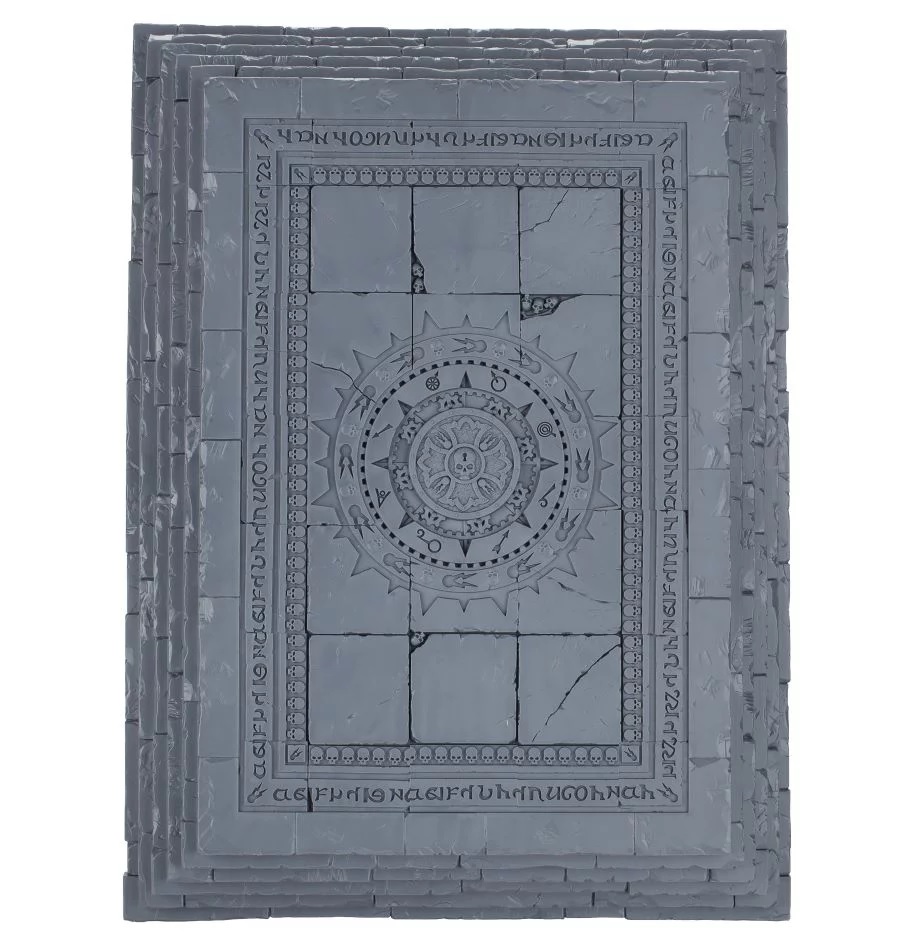 These kits come with a lot of terrain inside. Each kit has rules that you can use for your games (or you can just use them as big terrain features if you'd rather do that, too – it's your game). They are big, chunky pieces and are also fairly tall. They are great for blocking line of sight and really look good from the top-down. The piece above comes that way! No assembly needed for this particular one.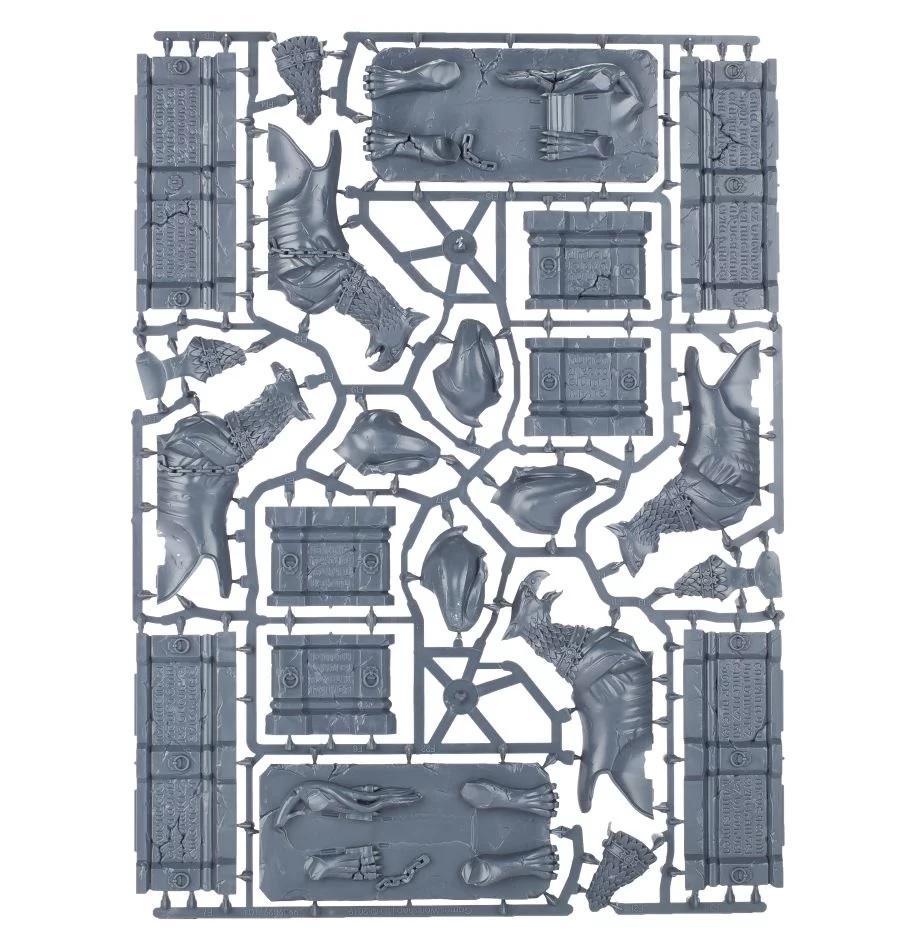 That doesn't mean that you are going to be completely assembly-free however. There are lots of extras you can build and paint for these kits. Theoretically, you could even glue some of these extras to bases or MDF and create "destroyed" versions of them pretty easily. Little bits of scatter terrain are always nice to have.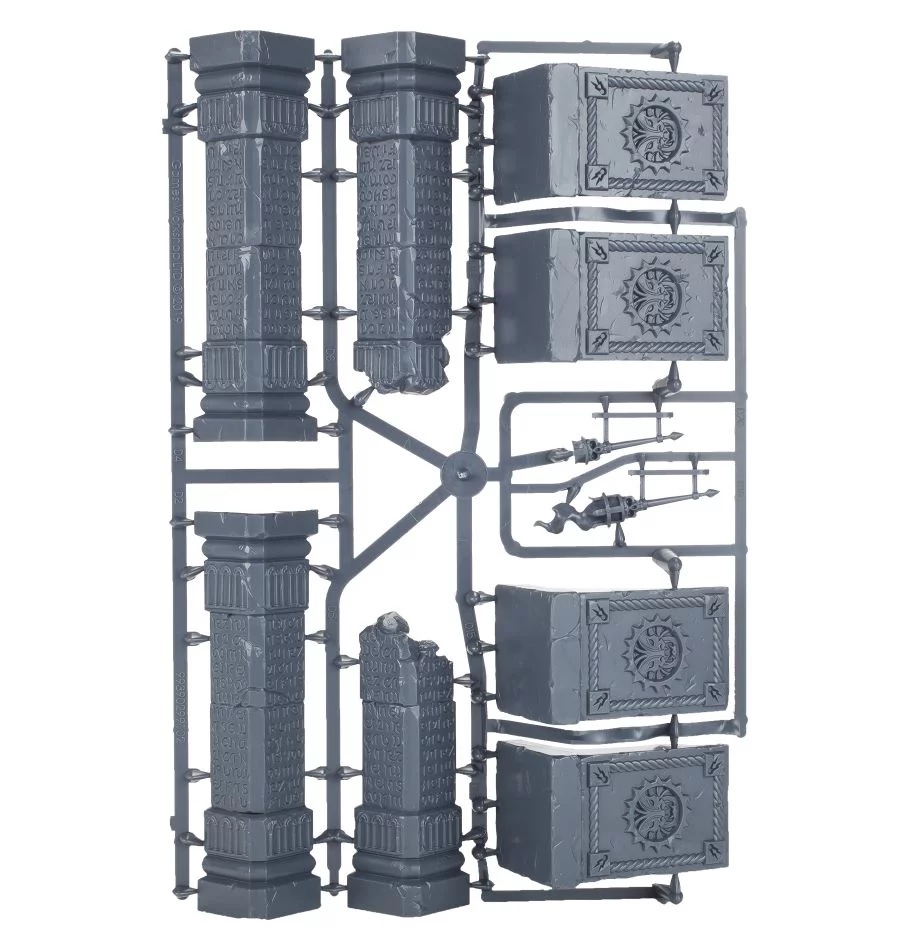 Subscribe to our newsletter!
Get Tabletop, RPG & Pop Culture news delivered directly to your inbox.
In some of the other kits, you'll find this sprue. It's the columns and blocks that fit on the stair cases. This sprue is surprisingly versatile as you can use these to customize your different kits. Reposition your stair/blocks for a completely unique look. The kits are also very modular – you can either build them as is or create your own look. I can easily see these kits get mixed with foam to form a hill with parts of the hidden temples jutting out the side.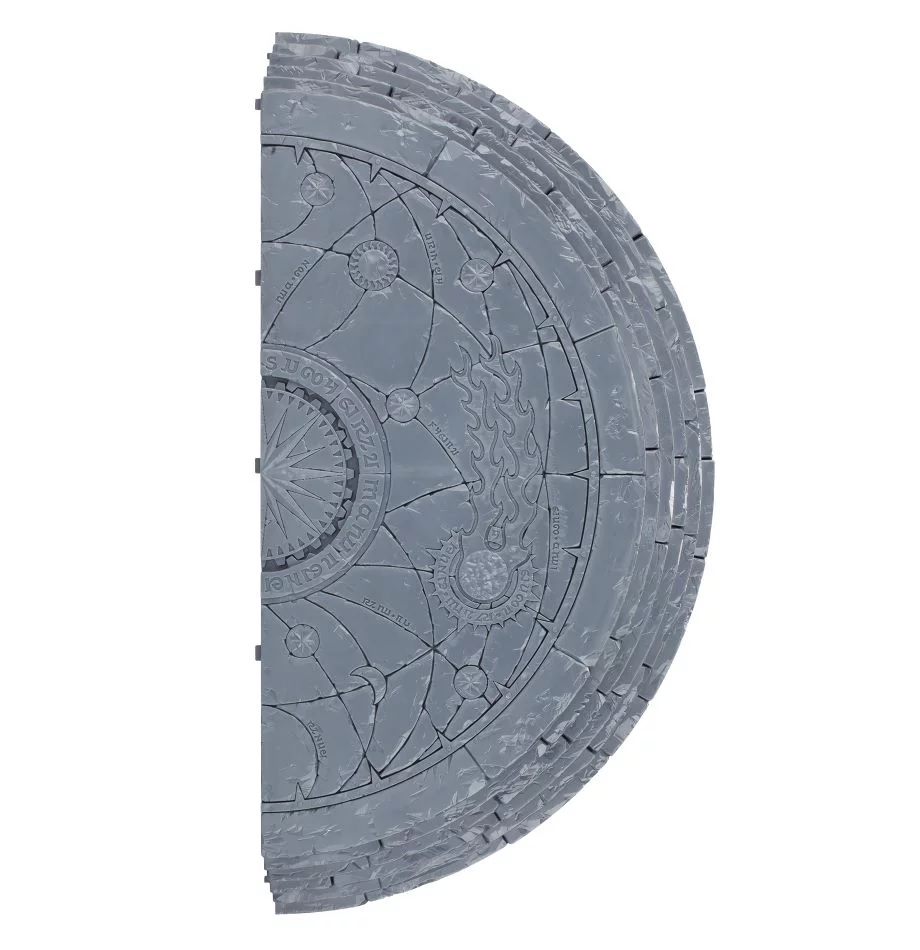 No matter what you decide to do with these kits, they can look pretty good without a ton of extra work. The surface has tons of details you can pick out – or you can make these temples look weathered with some simple drybrushing. If you're looking to fill out a table or two with AoS Terrain, this stuff is perfect for that. It's thematic, sturdy, and looks good. And you can fit models on them and actually PLAY on them.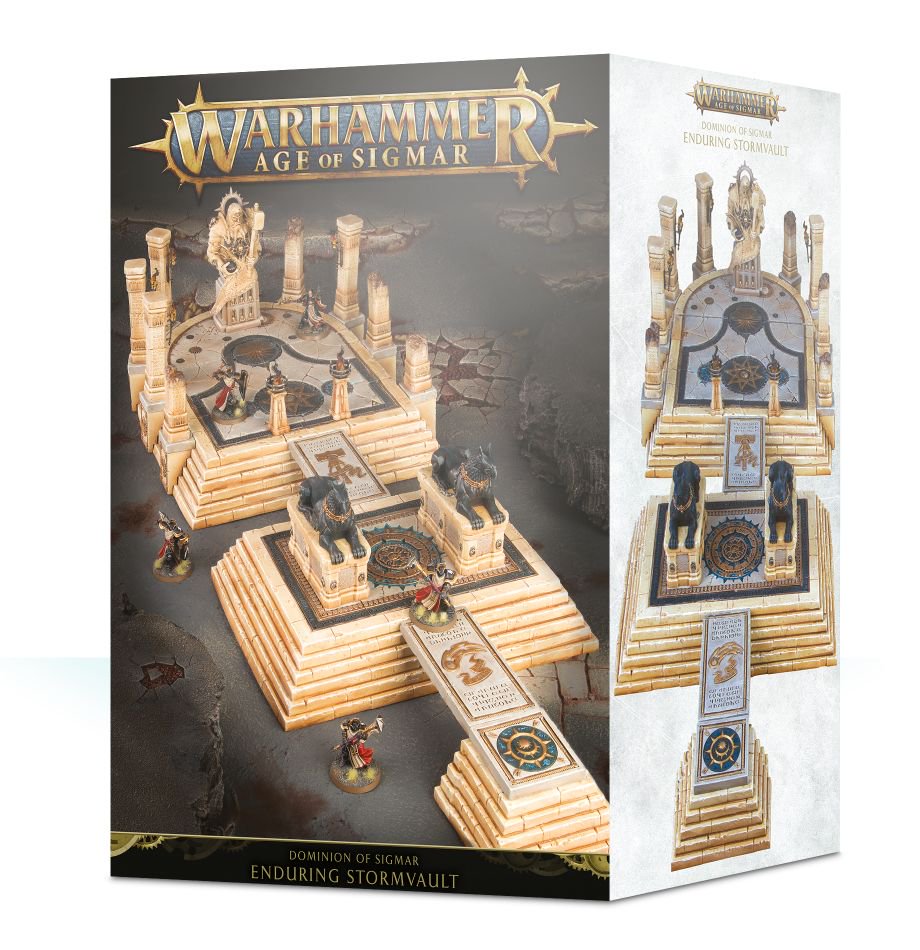 There are 4 different kits coming to Pre-order this weekend from GW. So if you just want a few bits of scatter terrain or if you want to build an entire temple complex, Sigmar's Dominion has you covered!
So will you defend the Stormvaults or are you going hunting for treasure?!