Castle Panic Celebrates 10 Years With Big Box Edition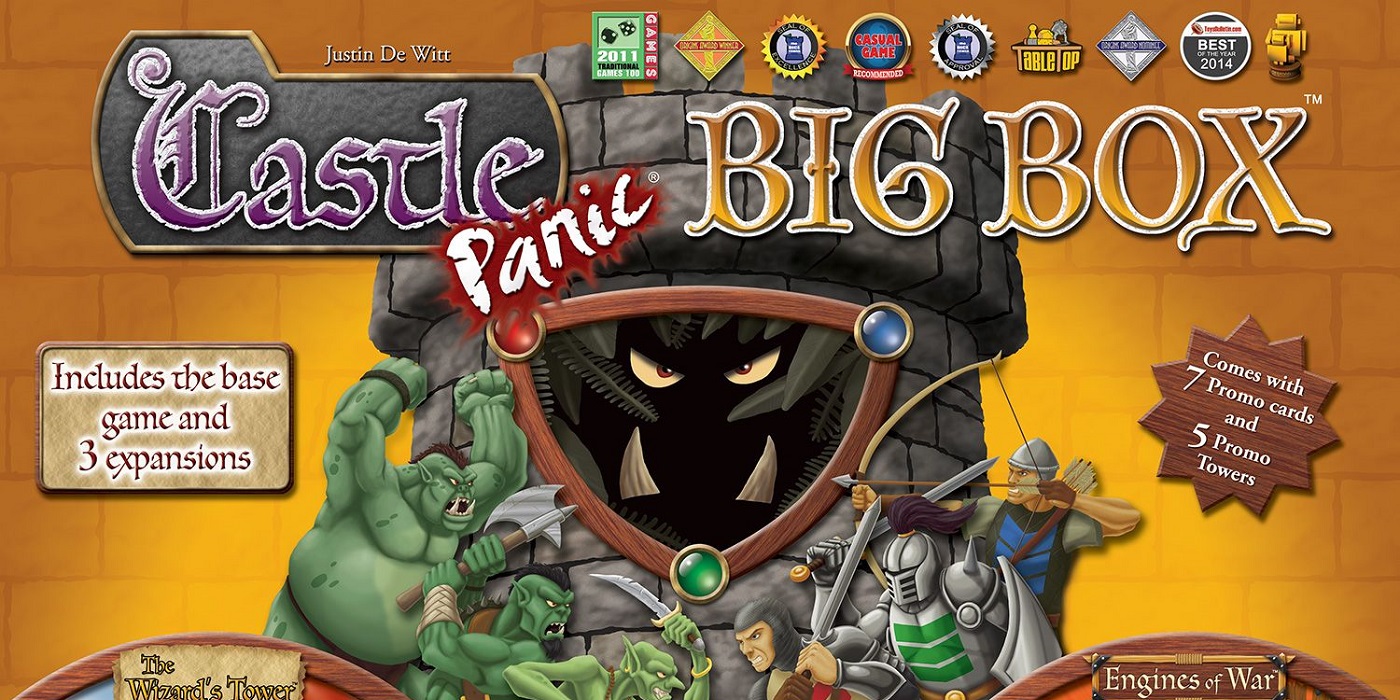 Castle Panic has become a staple for new tabletop gamers. For those of us who are sick of trading sheep for wheat, Castle Panic is a great place to start.
Fireside Games is celebrating the 10th anniversary of Castle Panic's release with a Big Box edition, which has the base game, 3 expansions included and some exclusive promo cards and towers!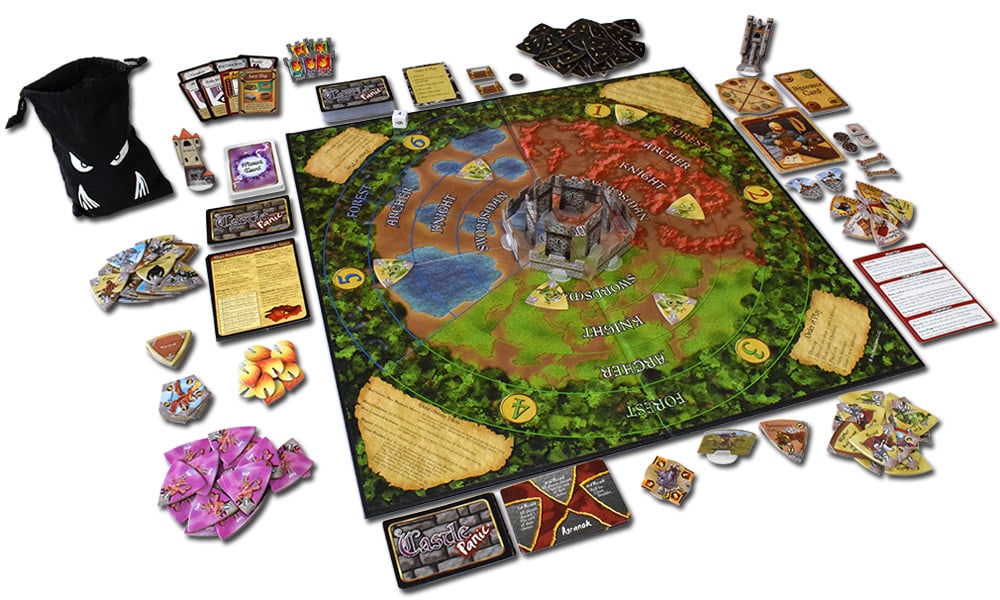 Castle Panic is a cooperative onslaught game with hand management mechanics where players must survive waves of bad guys coming from the surrounding forests, looking to ruin their home.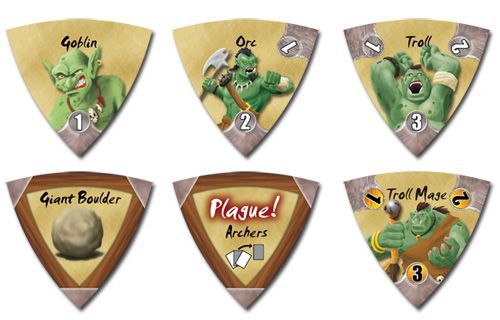 Monsters emerge from the outer edge of the board and work their way inwards. Players must use the cards in their hand to attack and destroy these monsters.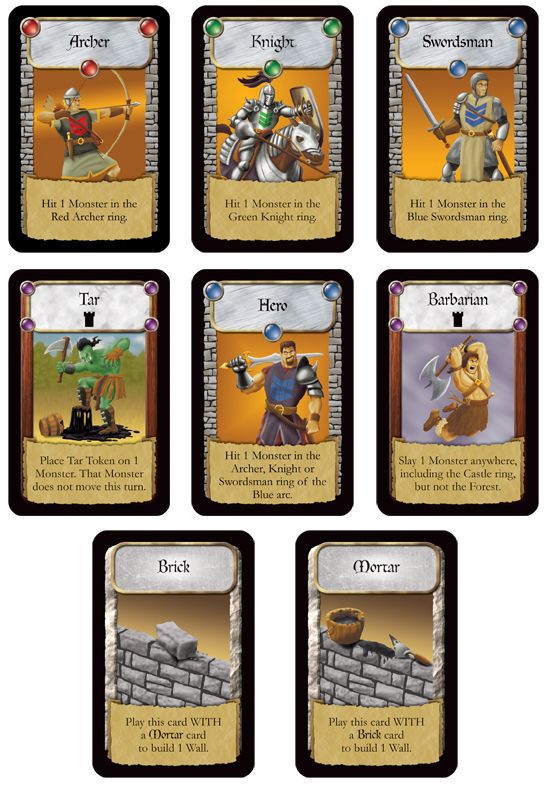 The players must balance their short term needs with their long terms goals if they want to survive. Knowing which enemies to target and when are vital towards victory.
The Big Box edition also comes with the 3 expansions: Wizard's Tower, Dark Titan and Engines of War.
Wizard's Tower adds (you guessed it) a wizard tower to aid the players. The wizards will aid the players by giving them access to their power magic spells, which they will need if they wish to tackle the new Mega Boss monsters which are coming their way.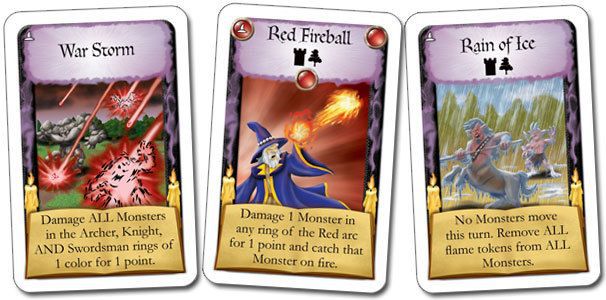 The Dark Titan expansion adds the evil Agranok to the game, a vile beast who wishes for nothing but destruction.
Subscribe to our newsletter!
Get Tabletop, RPG & Pop Culture news delivered directly to your inbox.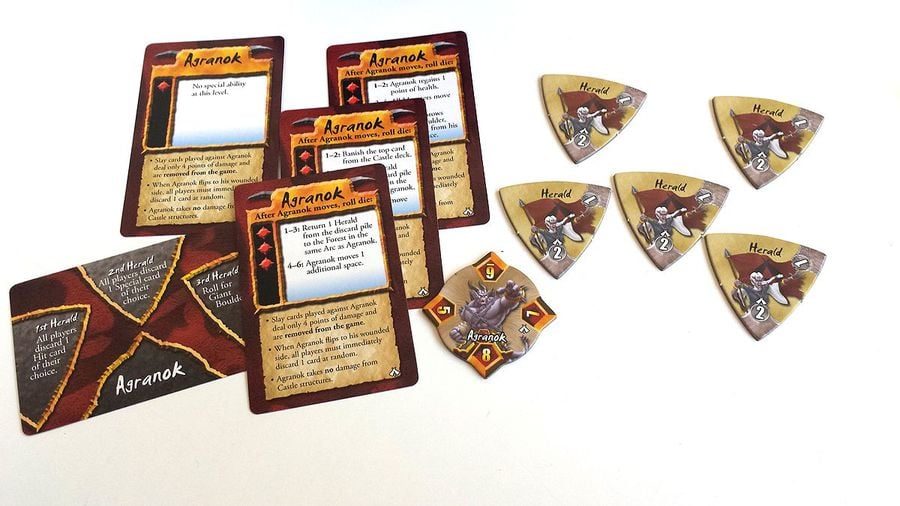 The Engines of War expansion gives the players access to some well needed artillery. Catapults, ballistas and barricades will hopefully make life in the castle slightly less stressful. But only slightly, because the monsters are coming with battering rams on their own!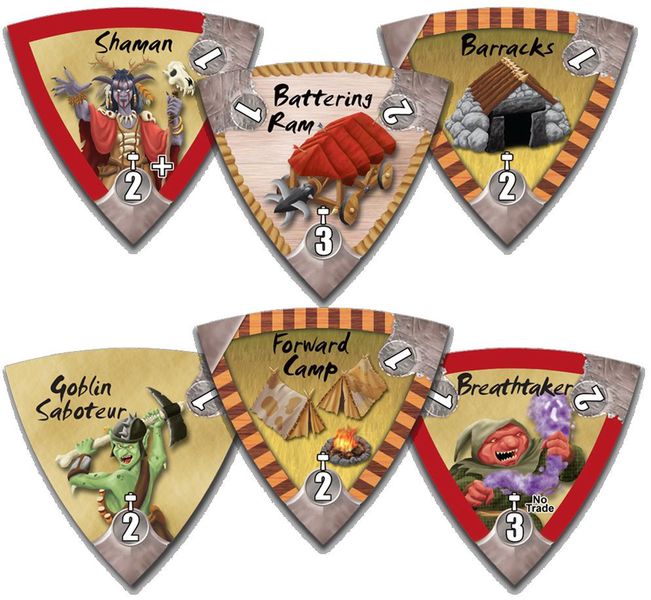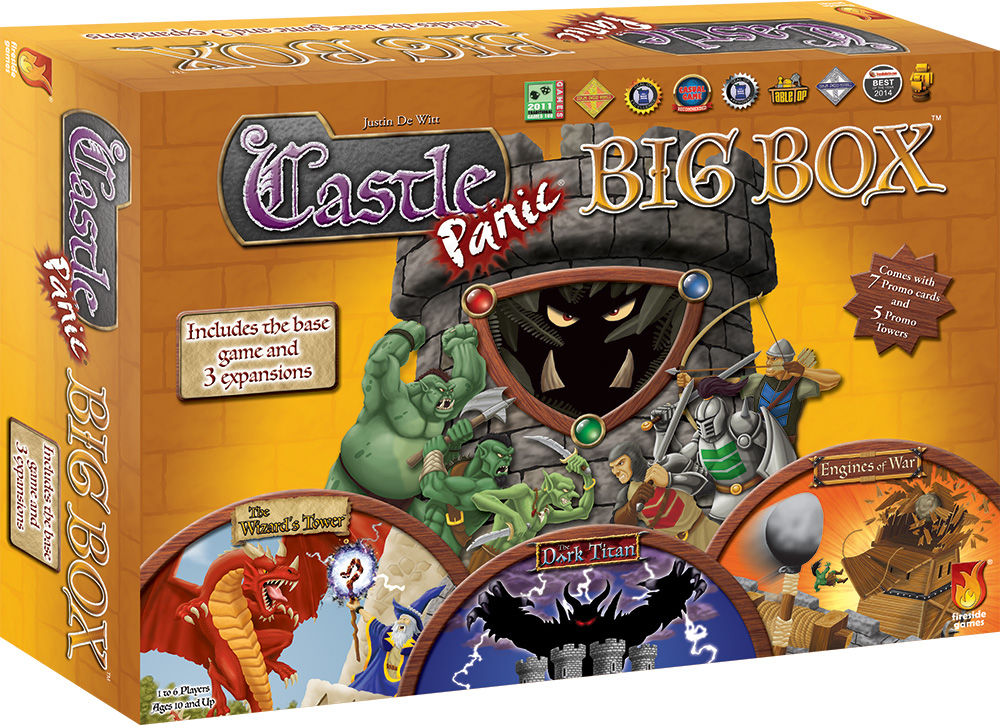 To celebrate the 10-year anniversary of Castle Panic, we are proud to announce the Castle Panic Big Box! For the first time ever, fans can get the base game and all 3 expansions: The Wizard's Tower, The Dark Titan, and Engines of War together in one box.

This amazing set also includes 7 promo cards and 5 promo towers, all in a collectible box with an organizer insert. This limited edition big box is the perfect way to complete a collection or to introduce new players to the world of Castle Panic.
Castle Panic Contents:

1 Board, 49 Castle cards, 49 Monster cards, 6 Walls, 6 Towers, 1 Tar token, 2 Fortify tokens, 1 die, 6 Order of Play cards, 12 plastic stands.

The Wizard's Tower Contents:

1 Wizard Tower, 1 plastic stand, 10 Castle cards, 22 Wizard cards, 19 Monster tokens, 18 Imp tokens, 6 Harbinger tokens, 6 Mega Boss Monster tokens, 12 Flame tokens, 6 Reference cards, 1 Monster draw bag.

The Dark Titan Contents:

1 Agranok token, 5 Agranok cards, 5 Castle cards, 17 Monster tokens, 3 Support tokens, 1 Cavalier token, 1 plastic stand.

Engines of War Contents:

1 Keep token, 1 plastic stand, 1 Engineer tile, 1 Task tile, 2 Spring Trap tokens, 2 Pit tokens, 2 Barricade tokens, 1 Catapult token, 1 Ballista token, 16 Resource cards, 11 Monster tokens, 3 Reference cards.

1 Rulebook
7 Promo cards (Feather, Any Color Hero, Crossbow, Jury Rig, Fickle Fortune, All for One, Agranok Level 6)
5 Promo Towers (2015–2019)
1 – 6 Players
60 Minutes
Ages 10+
Thanks for reading!