D&D Beyond Wants To Help You Make Encounters Easier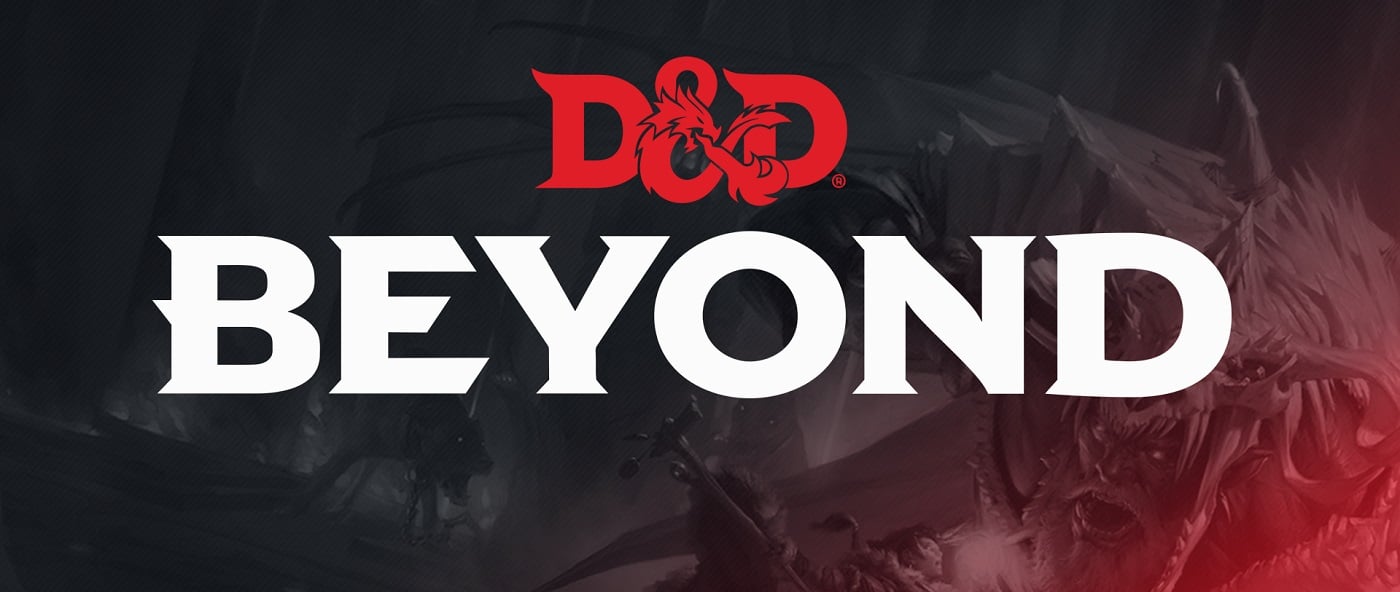 Easier for you that is, not necessarily your players. See how D&D Beyond's new encounter tools can help you put together the deadliest encounters with ease.
Among the many announcements last week, including Baldur's Gate: Descent into Avernus, the launch of Ghosts of Saltmarsh, and the new Rick and Morty vs Dungeons and Dragons, came a new rollout from D&D Beyond–the Encounter Builder, one of the most anticipated features since the service launched, has officially gone into alpha testing. Anyone with a subscription can test it out, and as this is a fairly open process, you get to help shape the future of the Encounter Builder. Check it out: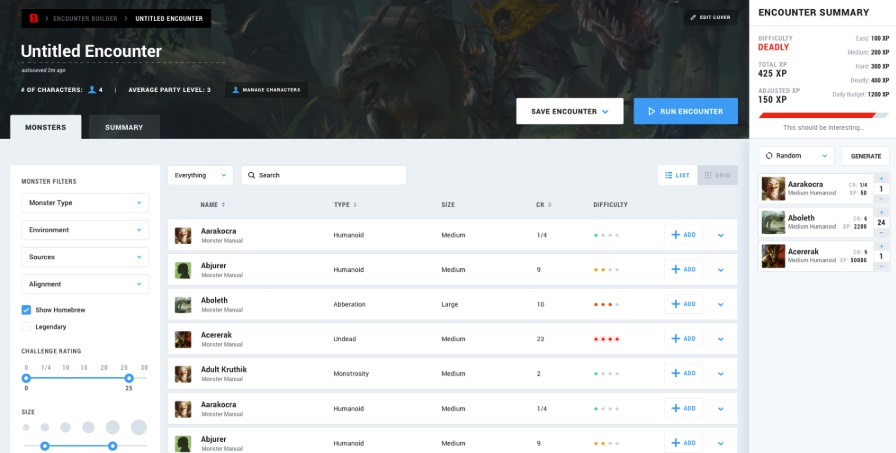 The whole thing seems pretty easy to use. Building off of D&D Beyond's UI, you're able to collect monsters and abilities that will challenge your players. And since it's all D&D Beyond, you can specifically set up your players' characters and level, so that you can build an encounter that's tailored to their needs. And D&D's DragonDrop(tm) makes populating an encounter a breeze.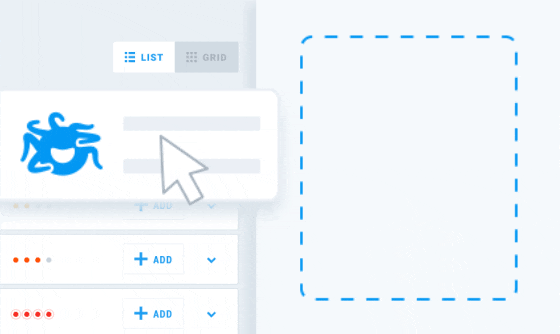 And as we mentioned, the D&D Beyond team is looking for your feedback to make sure the Encounter Builder is everything you need it to be:
During alpha testing, subscribers will help shape it into a fine-tuned tool. Use it and let us know what you love – and most importantly, what needs work. Subscribe today and share your feedback on the forums!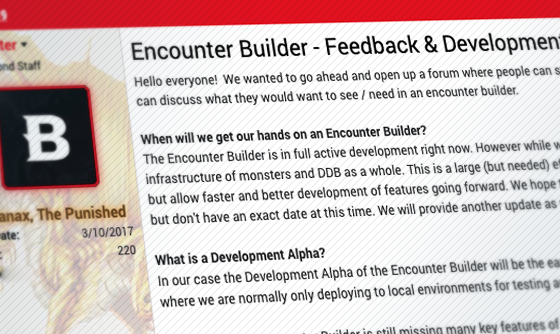 Here are just a few things you can do with the Encounter Builder:
Filter by Challenge, Environment, Size, Tags, and more to find the perfect threat for your players!
Add, group, modify, and remove monsters and NPCs so easily you'll think you cast prestidigitation!
Let the builder do the heavy lifting with the math – find out quickly just how difficult your encounter will be!
There are already a few encounter builders out there–Kobold Fight Club is currently one of the best, so D&D Beyond's app will have some stiff competition. The ability to add your specific characters is neat, and a lot of how the toolset function will depend on that kind of integration. That and being able to track abilities at a glance. D&D Beyond's encounter builder could be great–but it will, of necessity, have to really dig in on bringing the rest of D&D Beyond's knowledgebase to bare in order to make it feel worth it. I think they can, though, so, check out the Alpha and help make sure this toolset rocks.
Happy encounter planning!
Subscribe to our newsletter!
Get Tabletop, RPG & Pop Culture news delivered directly to your inbox.