Stephen Colbert joins with Critical Role DM Matt Mercer for a game of D&D this Red Nose Day–and from now until then, you can help shape the adventure.
Legendary Lord of the Rings fan and D&D Player Stephen Colbert will be joining Matt Mercer, legendary Voice Actor and DM for Critical Role, for a charity live stream event on May 23rd. May 23rd is Red Nose Day, a charity campaign to end poverty, "one nose at a time."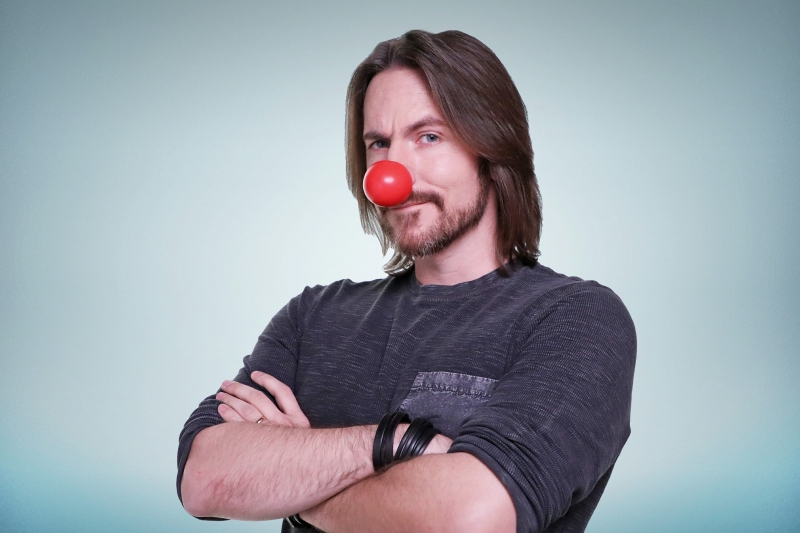 Red Nose Day is all about using the power of entertainment to raise money and awareness so that children living in poverty can be safe, healthy, and educated. Which means that you'll find some quality entertainment for a good cause all on May 23rd.
In this case, specifically, Stephen Colbert and Matt Mercer are going to team up to bring you a one-on-one mini-adventure, and the only thing missing is you. That's right, the audience can check out the "Choose Stephen's Adventure" polls, which are open now, and vote on things like Colbert's Class, the villain he'll face, any companions he might have, and a legendary weapon.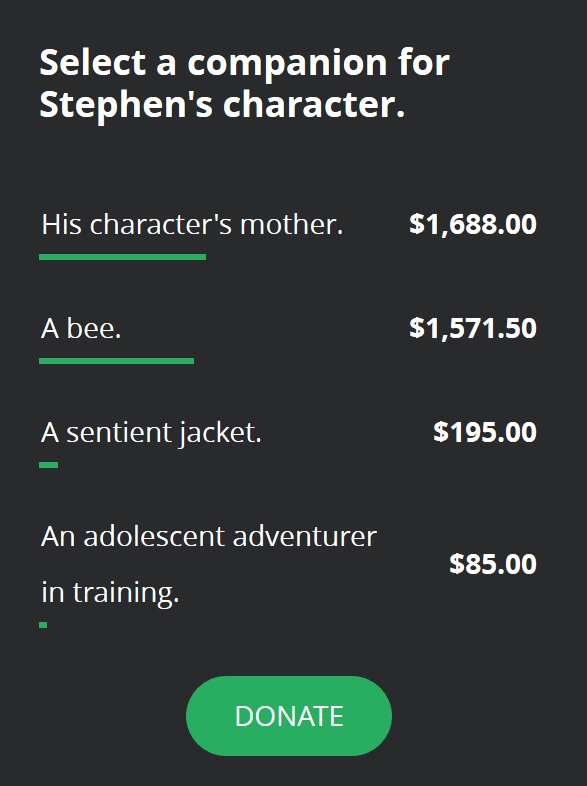 You can vote now by donating in the polls–and top donors have a chance to win some sweet prizes. Here's more information, courtesy of CritRole.
via Critical Role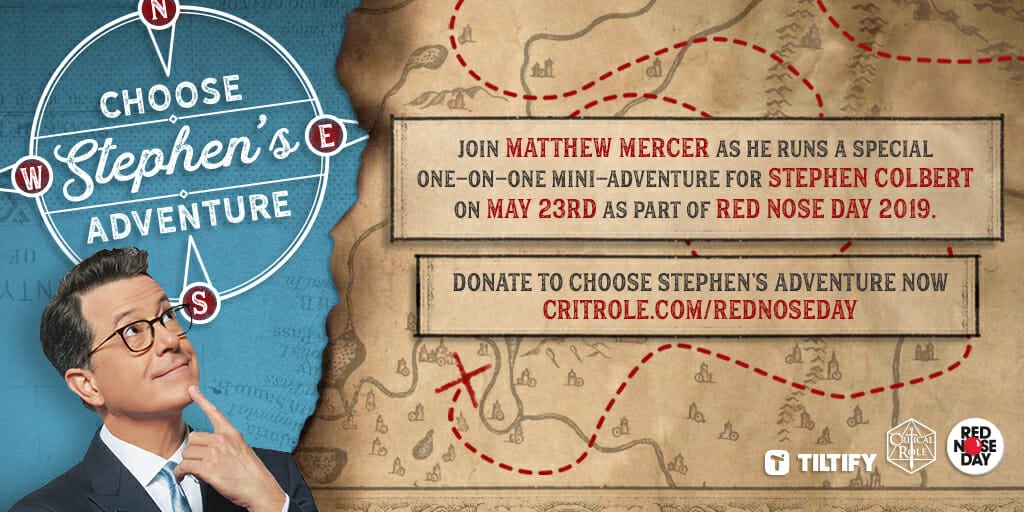 Critical Role has joined the 2019 Red Nose Day campaign with none other than… drum roll, please… the illustrious Stephen Colbert! We've been longtime mega-fans of Stephen and his work, and we're oh-so inexplicably stoked to join forces with him for an exceptional cause: to end childhood poverty.

Here are all of the details for our Choose Stephen's Adventure campaign in honor of Red Nose Day 2019:

Our beloved Dungeon Master, Matthew Mercer, will run a one-on-one mini-adventure for Stephen next week, and we couldn't think of a better way to help support Red Nose Day than to allow you to help shape Stephen's adventure through your donations. As a donor to our campaign, YOU will decide Stephen's character class, his companion, his legendary weapon to be sought, and the big bad villain who will most surely play a major role in this epic story. The more you contribute, the more the scales will be tipped in favor of your own preferred story elements. The story elements that gain the most donations will be used in our mini-adventure!
You can find out more about Red Nose Day and Choose Stephen's Adventure right here.
Happy Adventuring!