Break out your turtleneck and chain, today we're taking a look at a lonely island. You'll have to be on a boat to reach the Isle of the Abbey.
Isle of the Abbey is one of the seven adventures in Ghosts of Saltmarsh–originally published in Dungeon Magazine #34 in 1992, this adventure sees heroes hired by a local mariner's guild to visit the isle of a secluded abbey that has been attacked by pirates, undead, and undead pirates. What more could you possibly want?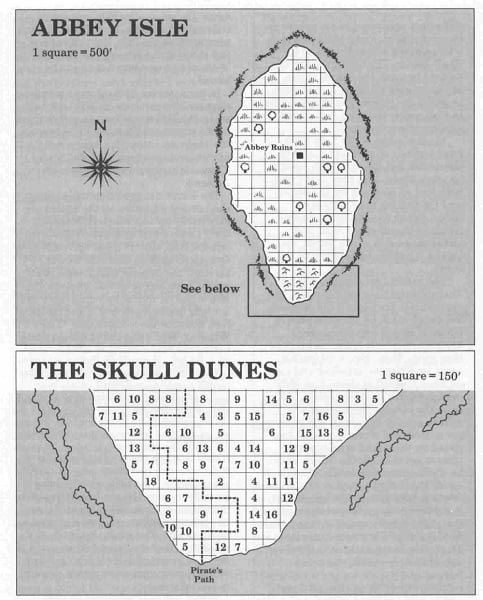 Today we're taking a look at the original module, straight out of the pages of Dungeon Magazine, complete with advertisements for the 2nd Edition Monstrous Manual, Play by Mail games, and an ad for the American Heart Association, of all things.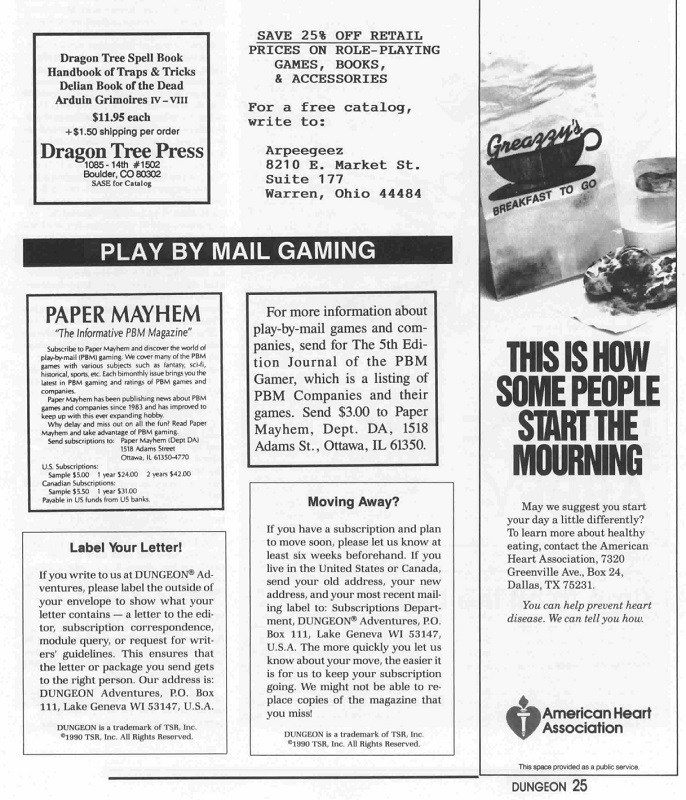 And nestled here among ads that remind you to correspond promptly and maybe eat some oatmeal once in a while, you'll find an adventure that is about as D&D as it gets. It wears D&D's wargaming influence on its sleeve–the players are given an assignment, go to an island, clear or find a path through the roaming bands of undead that populate it, and rescue any survivors in the abbey.
But as is often the case, things aren't always as straightforward as you'd think. It turns out the undead are there for a reason–notably the abbey isn't as sacred or restful as you'd think, but rather it was built by a faction of evil cultists who practice necromancy. One of the necromancers is currently hiding out in the abbey and will contrive to try and stay. And that's before you even get to the stubborn or cowardly survivors who need "convincing."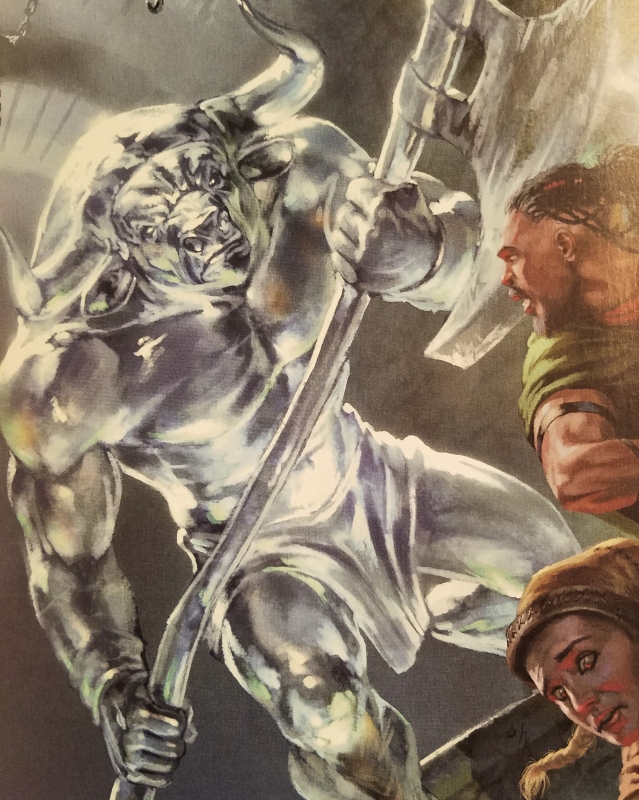 While the roleplay is pretty heavy-handed or task-focused, I do appreciate that element in use here. You get a sense of the 2nd Edition vibe through the encounters presented. And what really makes it shine is the appearance of special living crystal statues hidden throughout, including the Living Crystal Minotaur that's the shining star of the module. We don't want to spoil all the twists right here, but suffice it to say, if you're looking for a classic example of the old adventure formula:
Players are given a task, players discover a complication, players react and make a choice, action proceeds
Then this is a great example of it at work. You'll find some pleasant turns of events, and get to fight a crystal minotaur. If you play your cards exceptionally well, you'll even make some money doing it.
Happy Adventuring!