Geekery: Alligators Invade the Suburbs in New Creature Feature 'Crawl'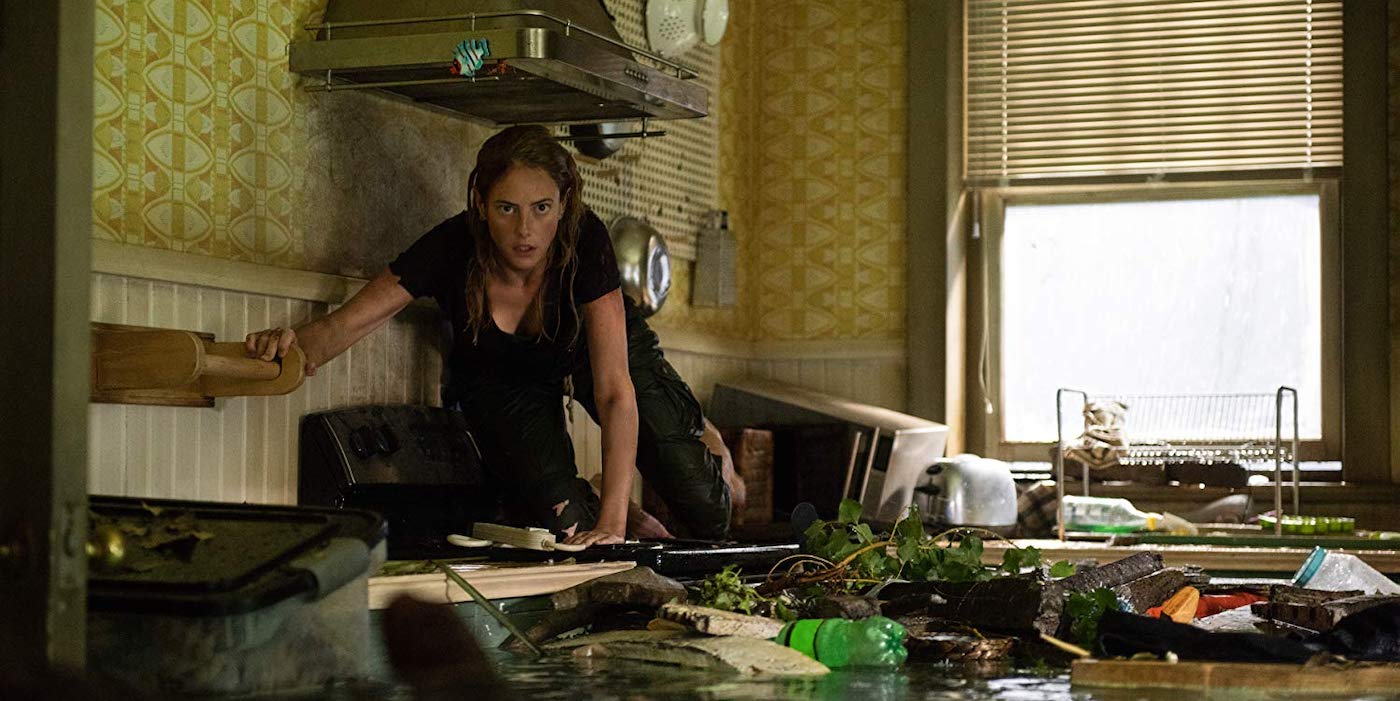 A father and daughter have to fight for survival after a hurricane brings the ancient, powerful jawed predators into their swamped neighborhood in this new horror flick.

The movie comes with a nice pedigree: directed by Alexandre Aja (High Tension, The Hills Have Eyes, Piranha 3D), and produced by Sam Raimi. The movie has a shark vs. human genre feel to it, but with giant chompy reptiles – like The Shallows merged with Lake Placid. It was being described as chaotic and gory after clips were shown at CinemaCon. The first trailer confirms that…
Looks like a fun way for genre fans to get some jump scares while getting out of the summer heat. The official synopsis:
When a massive hurricane hits her Florida hometown, Haley (Kaya Scodelario) ignores evacuation orders to search for her missing father (Barry Pepper). Finding him gravely injured in the crawl space of their family home, the two become trapped by quickly encroaching floodwaters. As time runs out to escape the strengthening storm, Haley and her father discover that the rising water level is the least of their fears.
Crawl arrives in theaters July 12th.