Geekery: Linda Hamilton Kicks Ass in the First 'Terminator: Dark Fate' Trailer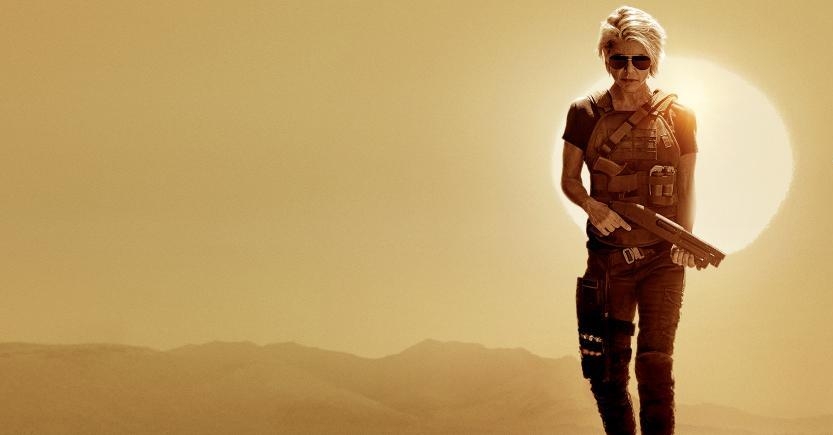 Sarah Connor and the crew are taking on another uprising that brings with it a new kind of terminator.
The movie is being directed by Tim Miller of Deadpool fame, and James Cameron is an executive producer. This is the first time Cameron has had hands on involvement in the franchise since Judgement Day. He and Miller co-wrote the story. In an interview with the Hollywood Reporter Cameron stated:
"This is a continuation of the story from Terminator 1 and Terminator 2. And we're pretending the other films were a bad dream. Or an alternate timeline, which is permissible in our multi-verse. This was really driven more by [Tim] than anybody, surprisingly, because I came in pretty agnostic about where we took it. The only thing I insisted on was that we somehow revamp it and reinvent it for the 21st century."
Two major players from the those two movies are included in the cast list: Arnold Schwarzenegger and Linda Hamilton – and it looks like she's taking the lead in the fight for humanity's survival.
I'm more optimistic than I was when this was announced two years ago. This has the potential to revive the franchise after years of bad sequels (and a decent TV series) if fans are willing to give it a chance. It's great to see Hamilton back in Sarah's shoes… sunglasses and tactical gear. She's joined by Arnold Schwarzenegger, and new to the franchise case members Natalia Reyes, Mackenzie Davis, Gabriel Luna, and Diego Boneta.
Terminator: Dark Fate will hit theaters November 1st.