It's done (until the prequels start airing) – come talk about it.
Some facts about the show…
Game of Thrones was the most pirated show for 6 consecutive years according to TorrentFreak
The most common ways to die in Westeros on screen: an open neck wound or fire
Tyrion Lannister has appeared in more episodes than any other character
Cersei's walk of shame cost $50,000 a day for four days
Kristofer Hivju (Tormund Giantsbane) bought the cast wool underwear while filming in Iceland
The final battle against the White Walkers took 55 days to shoot
The first episode of season eight broke records with 17.4 million viewers
Each episode cost an average of $8 million to produce
165 characters died in the series before the start of the final season
The show was filmed in Northern Ireland, Canada, Croatia, Iceland, Malta, Morocco, Scotland, Spain, and the US
Battle of the Bastards took 600 crew members, 500 extras, 160 tons of gravel, 70 horses, 25 stunt performers, 4 camera crews and 25 days of shooting to make – long live Jon Snow's rubber sword!
Now that I've met some sort of word count…
The comments are a spoiler filled zone – you have been warned.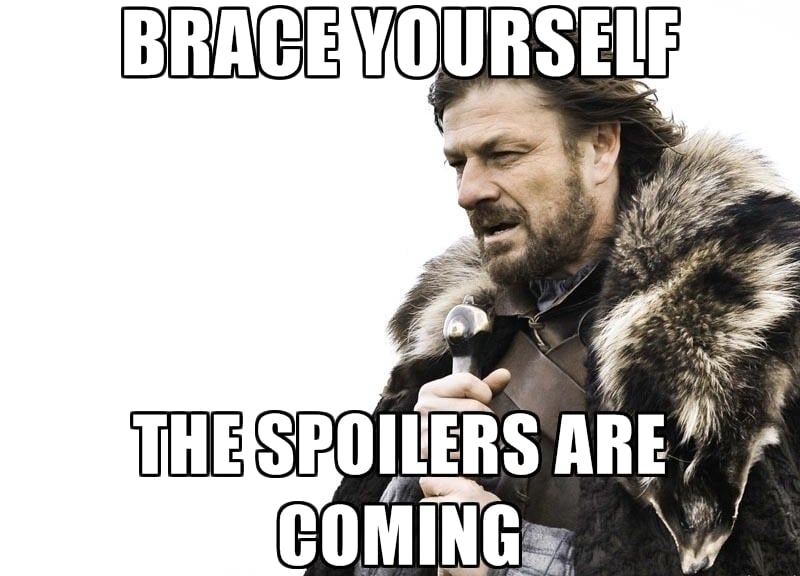 Thoughts on the final episode, final season, and the entire run in 3,2,1…GO!