Geekery: 'Primal' – Samurai Jack's Creator Returns with New Series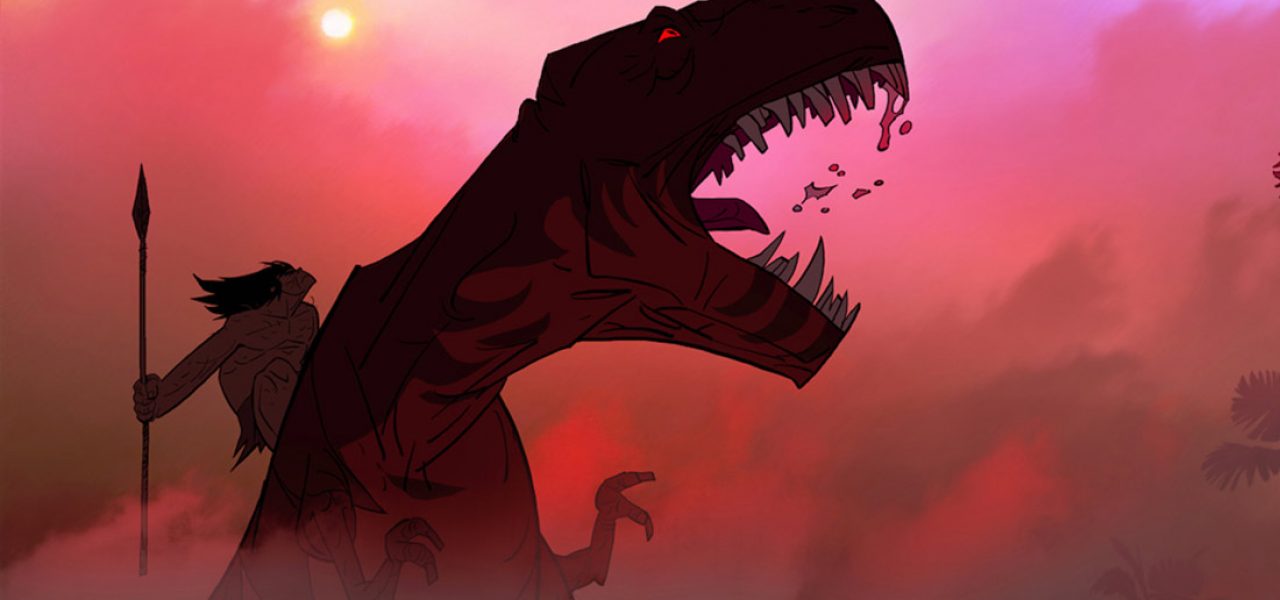 Genndy Tartakovsky signature visceral storytelling with gorgeous, colorful animation is coming back to Adult Swim this fall.It's a very welcome return for the talented writer/director. Beyond Samurai Jack, he created Dexter's Laboratory, co-created Star Wars: Clone Wars, and recently directed all three Hotel Transylvania movies. It seems that he wanted to take a break from the kids' stuff and tell a very different kind of story with this new series.
The story takes us backward in time – a dinosaur on the brink of extinction makes an unlikely friendship with a caveman at the dawn of evolution. We follow them as they fight for survival in a primordial world. The animation style and colors are stunning – it's got that fluid, almost musical feel to it that Samurai Jack has. Take a look…
The series debuts this fall. While you're waiting, you can check out the full run of Samurai Jack on the Cartoon Network website for free. It's an amazing series.