Geekery: The First 'IT: Chapter Two' Trailer is Creepy as All Get Out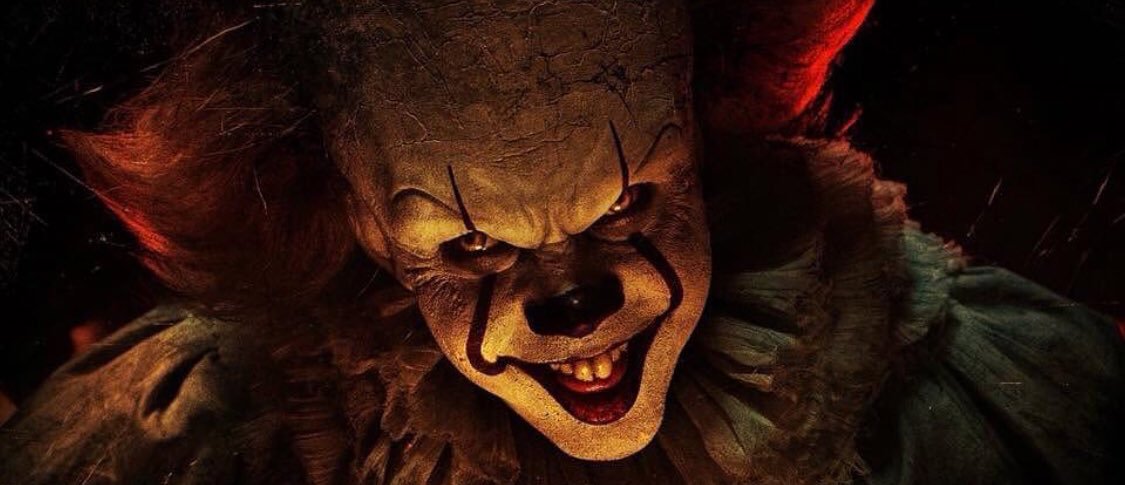 The gang, now all grown up, is reuniting in Derry after nearly three decades years apart… and we all know what happens every 27 years in Derry. This first trailer really sets the tone for the next battle with evil.
The 2017 reboot was a surprise after years after not so great King adaptations. It is a masterful example of horror, and is truly terrifying; based on this trailer we're going to get more of that. In an interview with Jimmy Fallon earlier this year, Jessica Chastain said that this may be the bloodiest movie ever made…
I'm gonna say something and I think I'm gonna be in trouble but I'm gonna do it. It might be a spoiler, but in the movie there's a scene that someone said on set that it's the most blood that's ever been in a horror film in a scene. The next day I was pulling [fake] blood out of my eyeballs.
I'm totally in.
Andy Muschietti returns as writer/director, and he's re-teaming with editor Jason Ballantine and composer Benjamin Wallfisch. Cast includes Jessica Chastain as Beverly, James McAvoy as Bill, Bill Hader as Richie, Isaiah Mustafa as Mike, Jay Ryan as Ben, James Ransone as Eddie, and Andy Bean as Stanley. The kids from the first movie are reprising their roles, as well as Bill Skarsgård as Pennywise.
IT: Chapter Two floats into theaters September 6th.