Golden Daemon is heading to the US for Adepticon 2020 and a brand new global painting competition has been announced!
Games Workshop is going to test your hobby skills with two more painting competitions announced. First up we have the return of the Golden Daemon to the US with the big news that Adepticon 2020 will play host to a new Golden Daemon competition!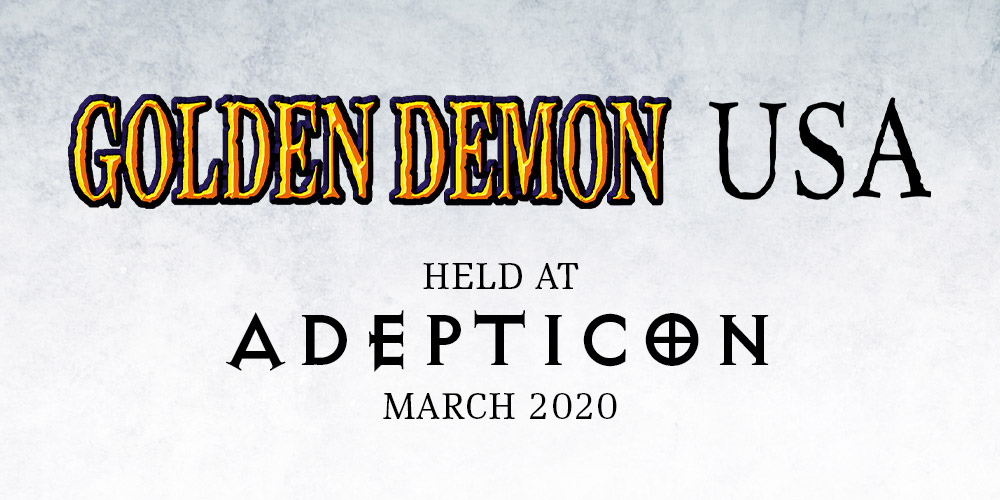 "Golden Demon is also returning to the US next year, at AdeptiCon! So not only will AdeptiCon in 2020 be one of the world's biggest wargaming conventions, but it will also be an opportunity to see how your skills compare with some of the best painters in the world. It's been a while since Golden Demon last came to America, so don't miss this chance to get your hands on the Slayer Sword and carve your name into painting folklore!"
This is pretty exciting news for fan and hobbyists who couldn't make the trip across the pond to Warhammer Fest but can travel to Chicago. The competition is sure to be fierce – take a look at the Warhammer Fest Winner's model just to get an idea of how good these models are going to be: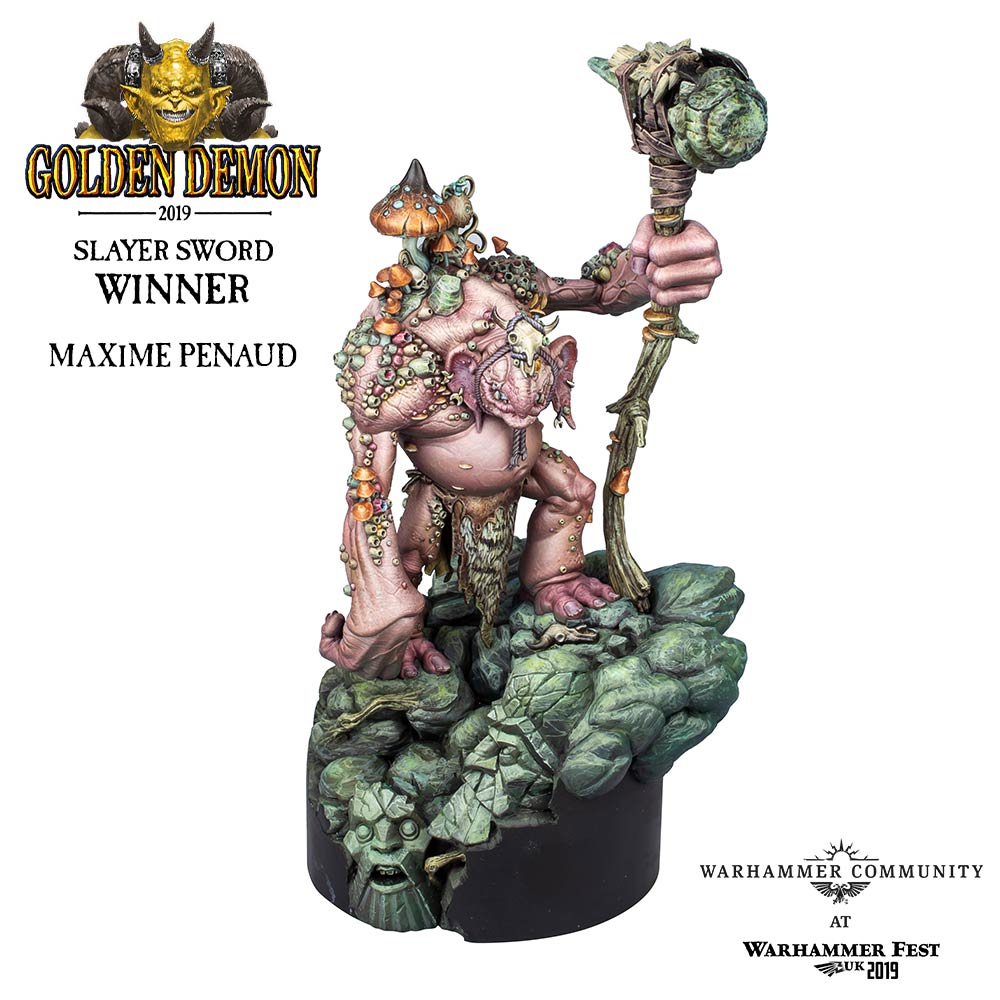 Model painted by Maxime Penaud – Congratulations on the win!
Everchosen Global Painting Competition
Games Workshop also announced plans for a brand NEW Global Painting Competition. Dubbed "Everchosen" we don't have a ton of details on this other than the winner is going to get some serious hardware!
"Finally, for those of you out there who love a painting contest, perhaps the biggest news of all – later this year, we're kicking off a global painting competition that anybody can enter! Everchosen is an all-new type of Warhammer painting competition and, with some very special help, we've even forged a brand-new prize for the winner to hoist aloft in triumph."
It sure sounds like GW has another sword up for grabs with the new Painting Competition. How will you enter and how will you win – we don't know yet. However, GW did say "if you've ever looked at Golden Demon and thought that you'd love to enter, but there hasn't been an event held nearby, Everchosen is for you." That's pretty good news! Do you have what it takes to be the best in the world? One way to find out. Time to sharpen your brushes and thin your paints* – Everchosen is coming!
*Unless you're using Contrast because it's one thick coat.
GW is calling all Hobbyists – This one's for you!