The mischievous green-skinned faction has found its way into Vanguard. Check out the new options they're bringing to the game.
via Mantic: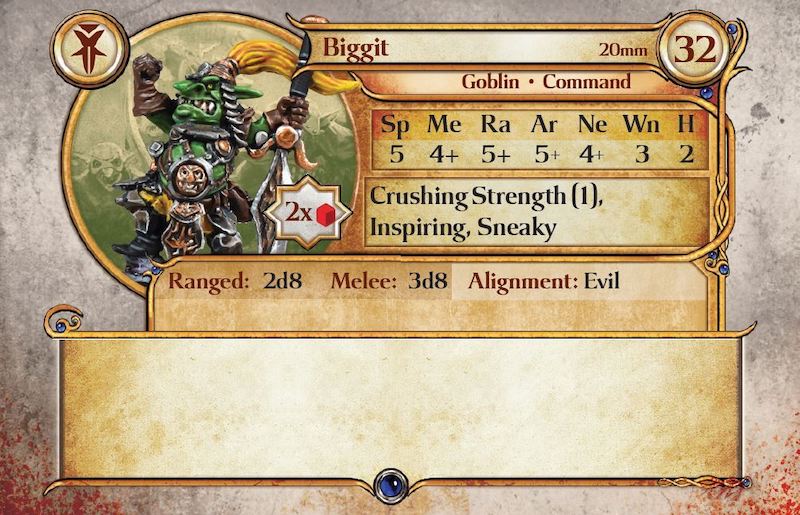 The Biggit is your standard command option for the goblins. If you're already a goblin player, you may notice a couple of changes compared to the version included in the book. Firstly, he now only generates two red dice, rather than one white and one red die. But it's not all bad! The Biggit has had a Nerve boost and has dropped from 37 points to 32.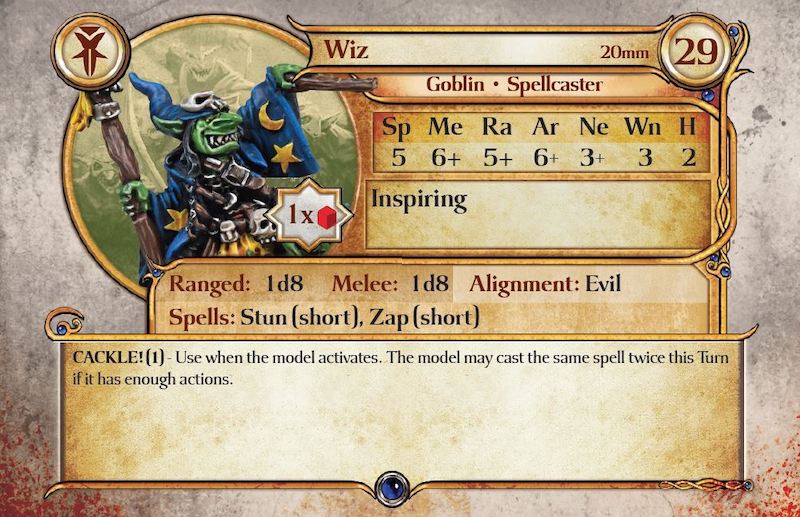 No changes for the Wiz, compared to the original but he's certainly an essential addition to your warband. The potential for activation shenanigans is simply too good to pass up! Zap is also a decent offensive spell that can be boosted to give it Piercing (1) to take out stronger targets. Thankfully the Wiz generates a red power die, so adds a little extra power generation to your warband. The Wiz also has great nerve for a goblin – probably because their magic drives them so mad, they don't care about what's happening around them.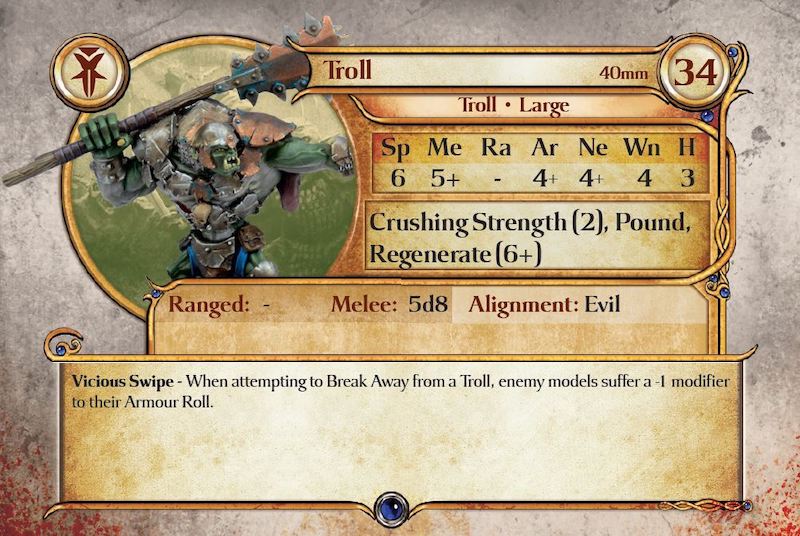 The big hitter for the goblins comes in the form of the Troll! Again, no changes here but the Troll was already good for outputting some serious damage. The ability to Pound enemies and potentially knock them down is key for goblins. You can Charge in with the Troll, knock the enemy down and then jump in with a nippy goblin to deliver the finishing blow.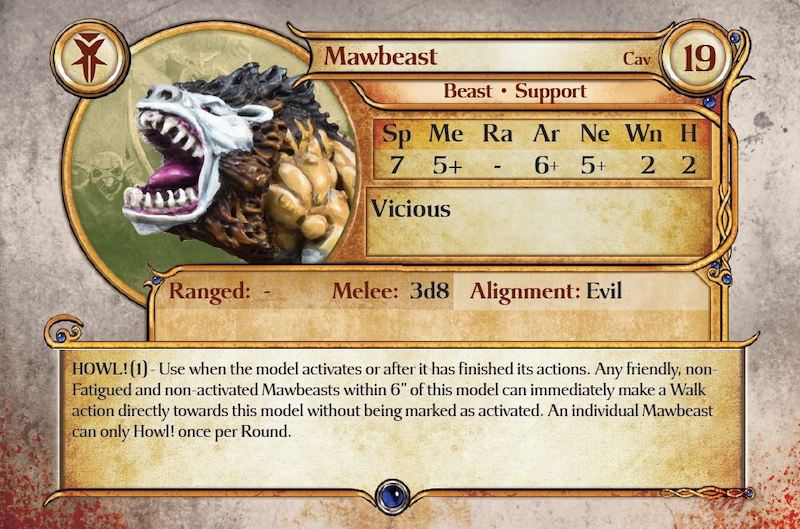 Super-fast and particularly vicious, the Mawbeast is a tidy Support option for a goblin warband. At Sp7, the Mawbeast can quickly get up close and personal with the enemy. What's more, with the Howl ability you can surprise your foe by bringing up another Mawbeast, paying Power to immediately activate it and then attacking again. If you're a Mawbeast fan, you'll need to stay tuned for a new command option for the goblins that will allow you to take even more Mawbeasts in your warband.