This week's Monsterpocalypse release brings Lady Liberty into the fray. Will you destroy the statue? Or defend it?
It's time to get smashing with this week's new batch of Monsterpocalypse minis. With two new monsters representing two new factions, and Lady Liberty herself, the heart of New York City and ultimate victor of Ghostbusters II, Monsterpocalypse looks ready to cook. The one disappointment is that the Statue of Liberty isn't also available as a monster you can fight with–but even so, check out these sweet new models.
via Privateer Press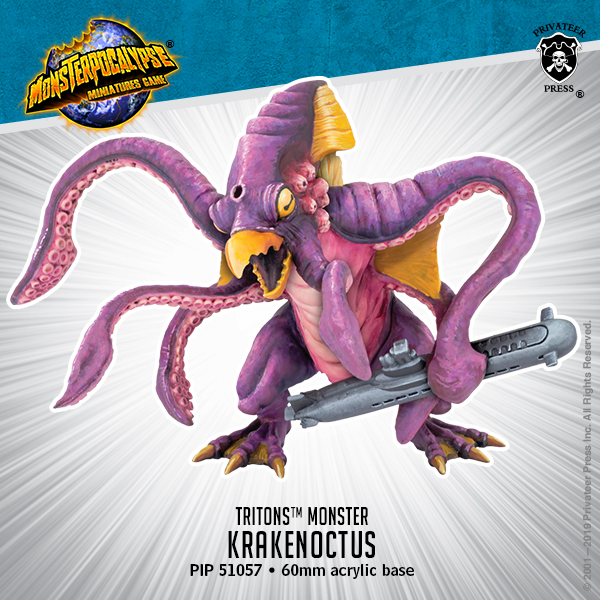 From the ocean's depths arises the mighty Krakenoctus, a squid-like monster of Leviathan proportions. What has awakened this ocean horror is uncertain, though it is clearly enraged by the destructive forces ravaging the Earth, drawn in particular to battle the Planet Eaters and Lords of Cthul. Accompanied by a swirling whirlpool of salt-water, the passage of Krakenoctus has quenched fires that would otherwise have obliterated embattled cities. Despite its alien and imposing demeanor, it seems to have no particular malice toward humanity or the planet's other defenders.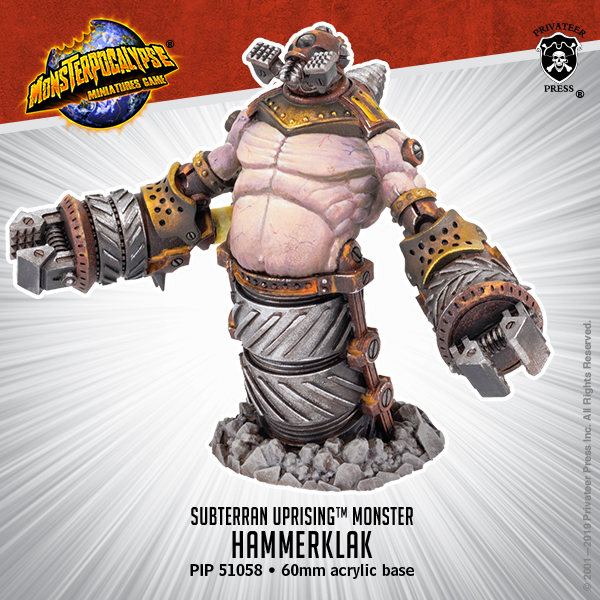 Leading a force of ravenous and destructive creatures from below the soil, Hammerklak is considered a leader of a group referred to, for obvious reasons, as Subterrans. Resembling moles in aspect and methodology, yet utterly brutal and with no regard for the natural world, Hammerklak has proven to be a menace as great as Rogzor or Gorghadra. Able to tunnel with unnatural alacrity and emerging to destroy his foes, Hammerklak has a fierce temper, and few can withstand his drills during his berserk rages.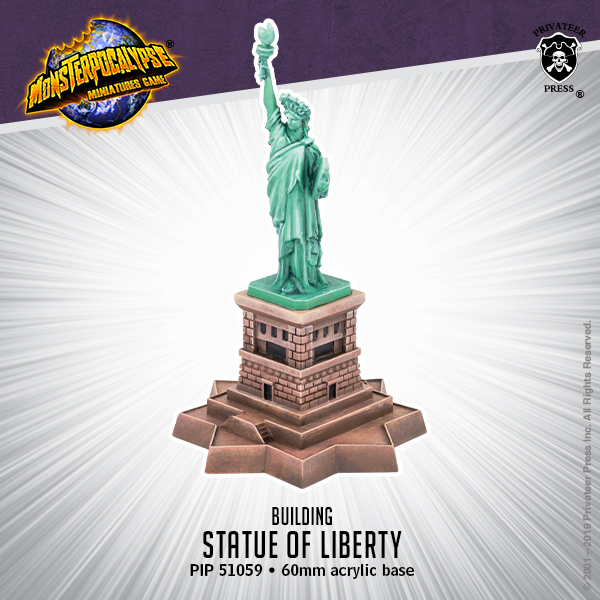 A symbol of peace and prosperity and an unlikely friendship across the ocean's waters, the Statue of Liberty is certainly a recognizable sight to anyone. The inspiration it has provided down through the decades has manifested in a palpable energy that can invigorate Earth's guardians or be harnessed and exploited by the horrors that invade from beyond.
Good luck, Monsters!