Shadowrun's getting a sixth edition, and the Shadows get darker, chummer. Here's a look ahead–you'll need it if you wanna stay on the bleeding edge.
In case you missed it, earlier this month, Catalyst Game Labs announced Shadowrun Sixth World, a sixth edition for the venerable cyberpunk and dragons RPG that has captured the imagination of 30 years worth of gamers. One of the few franchises to appear on both the Sega Genesis and the Super Nintendo (proving that world peace is achievable, all it takes is cyberware and nuyen), and just lousy with iconic characters like Fastjack, Captain Chaos, Maria Mercurial, Dunkelzahn, Lofwyr, Jake Armitage, and of course the controversial Earthdawn tie-in Harlequin, Shadowrun has a lot of weight to it. But underneath it all, there's a game about running the streets and trying to survive.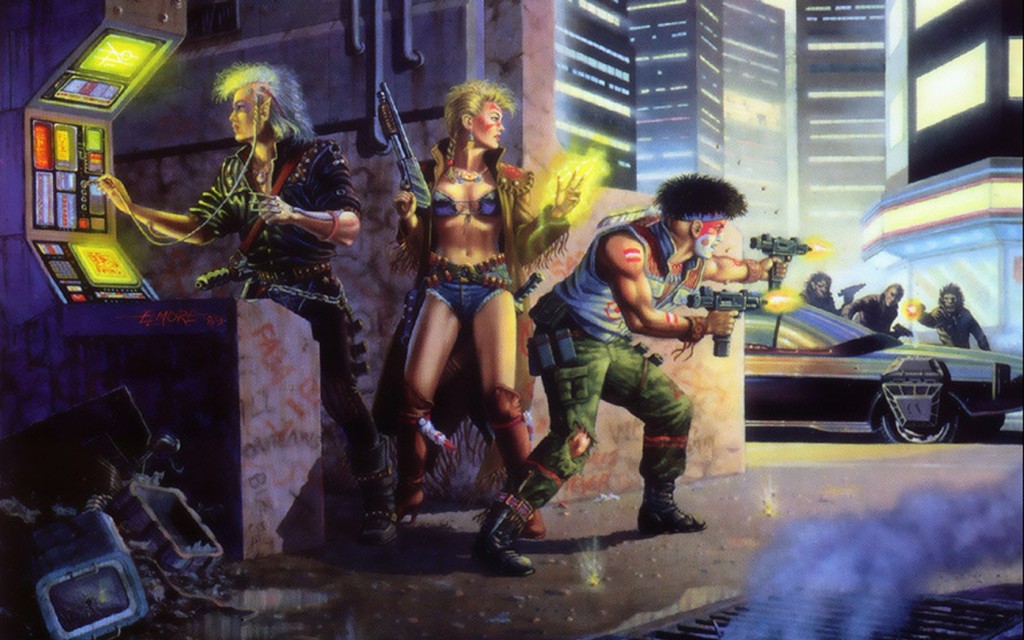 Which is what Shadowrun, Sixth World hopes to accomplish. We know that the full gamebook will be out around Gen Con time this year and that there's a beginner box coming right around the beginning of June–but here are some much more solid details for you.
via Catalyst Game Labs
BEGINNER BOX, $24.99 (JUNE)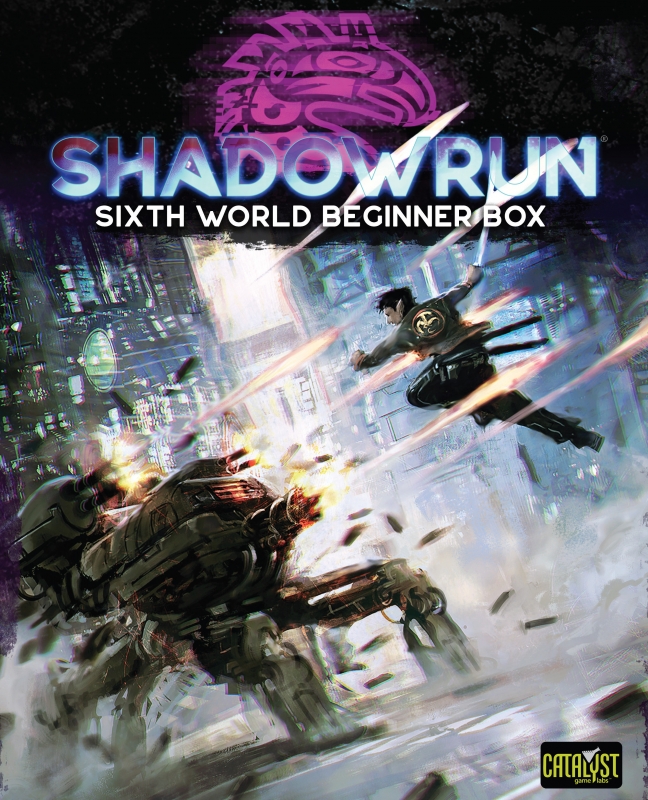 The Shadowrun Sixth World Beginner Box is the easiest way to dive into the intrigue, grit, and action of one of the most enduring role-playing settings of all time! It includes everything needed for a game, including quick-start rules, character dossiers, an adventure, gear and magic cards, dice, and more!
NEO-ANARCHIST STREETPEDIA, $34.99 (JUNE)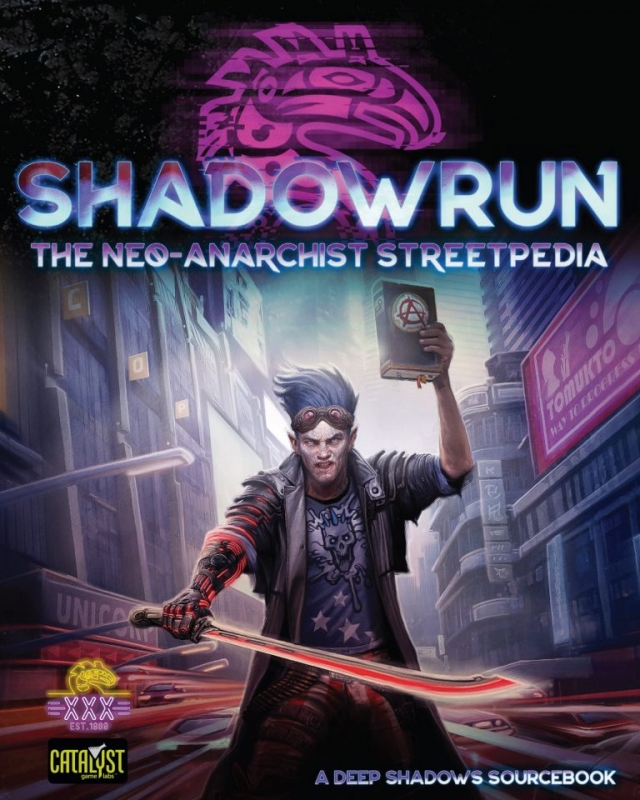 The Neo-Anarchist Streetpedia is your definitive guide to the Shadowrun universe. With hundreds of entries, it covers corporations, shadowrunners, politicians, nations, cities, criminal organizations, and more. Even better, it gets to the point and tells you what you need to know now, so you hit the streets a little smarter than you were when you woke up this morning.
NO FUTURE, $49.99 (JULY)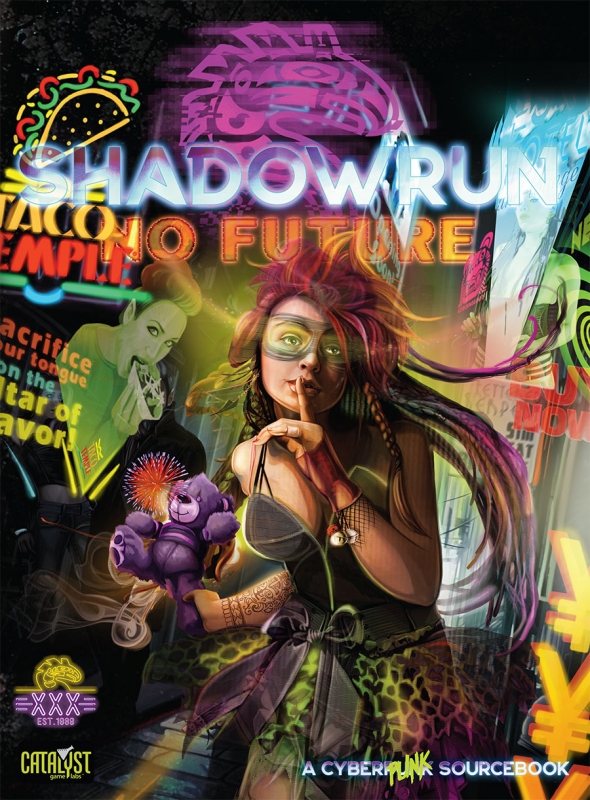 No Future is the Shadowrun guide to Sixth World culture, including information on music acts, trid movies and series, media sources, and sports, with a look at some of the voices bubbling up from the underground and demanding attention. With detailed setting information and relevant rules, No Future adds new elements and depth to Sixth World role-playing.
NOTE: No Future was originally released in PDF format earlier this year as a sourcebook for Shadowrun, Fifth Edition. The short rules section was updated to the Sixth World system for its print release. An updated PDF will be available upon No Future's print release, and all customers who previously purchased the book in PDF format will receive a free upgrade to the updated PDF.
SHADOWRUN SIXTH WORLD CORE RULEBOOK, $49.99 (AUGUST)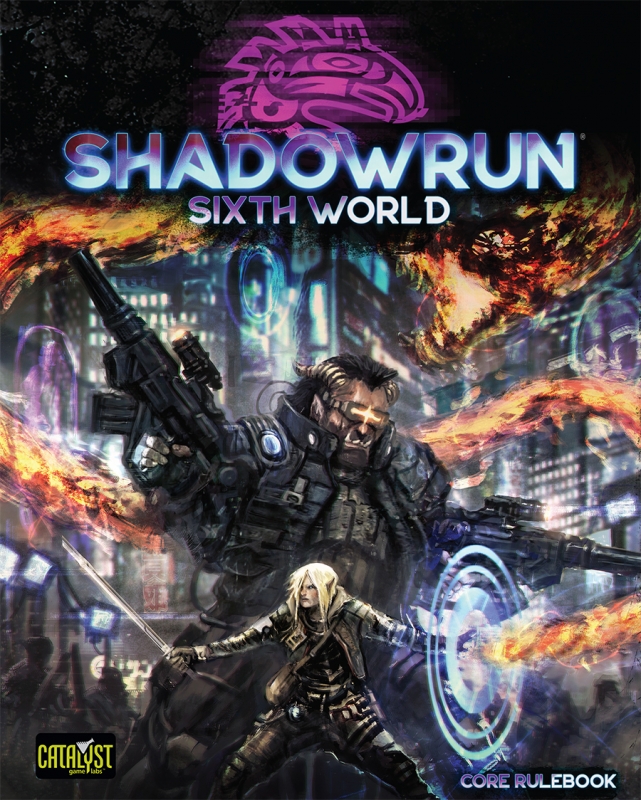 Shadowrun, Sixth World is the latest edition of one of the most popular roleplaying games of all time.
The new edition is easier to play and learn than it has ever been, yet it still offers the roleplaying depth that is a key part of the Shadowrun
The rule system is built around gaining advantages and taking risks, building up to spectacular moments that are part of great gaming sessions!
Faster gameplay and conflict resolution keep the game moving and plunge players ever-deeper into Sixth World intrigue.
More pre-generated characters plus character creation rules allow you to design and select exactly the character you want to use in the game.
And releasing alongside these new books you'll find all the accessories you could want, including a GM Screen, Dice, and Edge Tokens, an NPC deck, and a collection of Prime Runner Miniatures for your tabletop.
There are releases planned throughout September, with two new campaign/sourcebooks, the first of which is Cutting Black (which promises to "set up storylines full of dark dealings and intrigue that will shake the Shadowrun setting") and an actual campaign that you can run is set to follow in October:
30 NIGHTS, $39.99 (OCTOBER)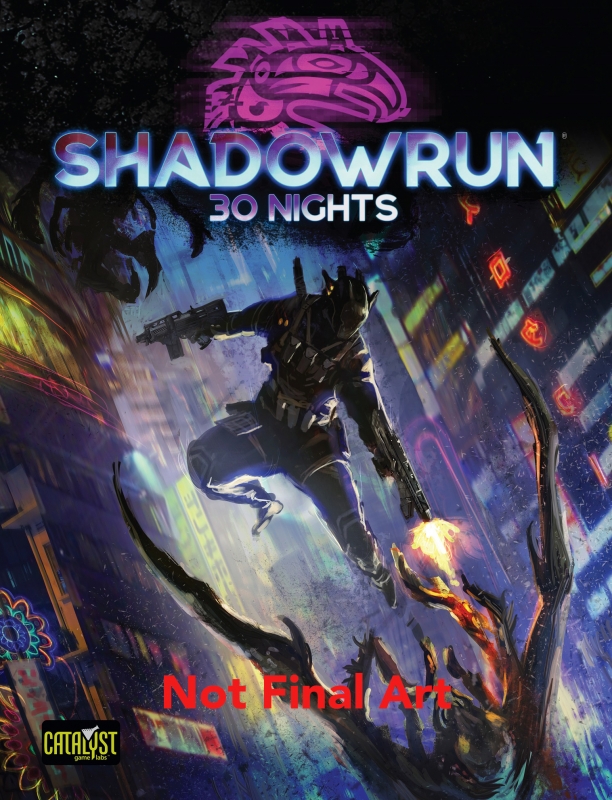 30 Nights is a detailed campaign book to help players learn and have fun with Shadowrun, Sixth World. It introduces players to new rules and new plot lines, plunging them into the growing chaos in the UCAS as they look into the source of a mysterious blackout plaguing Toronto. The adventures can be played as a single gaming session to introduce players to the new rules, multiple sessions hitting highlights from the adventures, or a detailed campaign propelling the players through each of the 30 nights of the blackout and ensuing chaos. This book includes a laminated, poster map of Toronto, with expanded content.
So there you have it, folks. Things are heating up in the shadows of the sixth world–better make sure your Ares Predator and/or Browning Max Power are locked and loaded.
Happy Running!