Stephen Colbert Playing D&D With Matt Mercer Is Too Pure For This World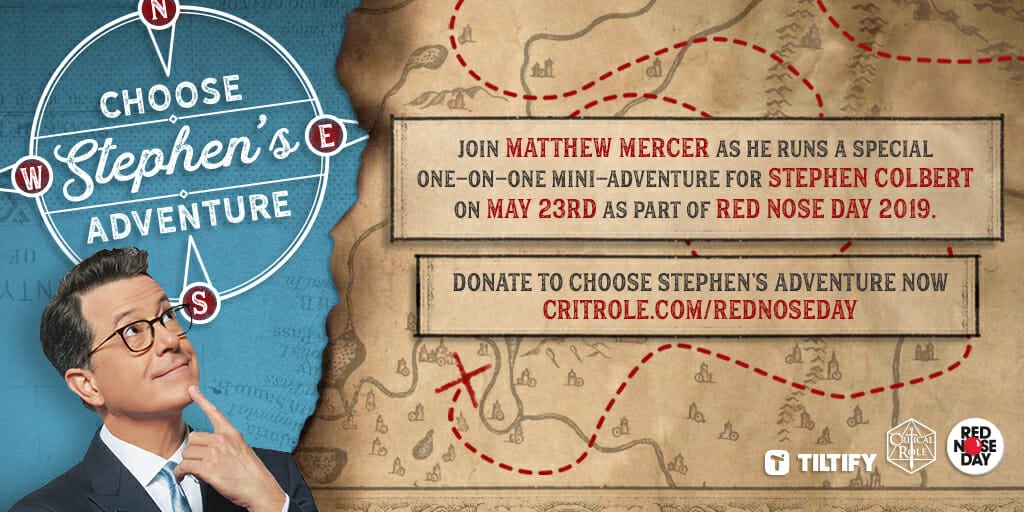 Stephen Colbert sat down to play a one-on-one-shot with Matt Mercer, and it is everything you hope it would be.
Sometimes the world proves itself to be even better than you thought it would be. Just yesterday, Critical Role released the video for Stepehen Colbert and Matt Mercer's charity D&D game in honor of Red Nose Day, which seeks to raise awareness and funds to combat child poverty. And having watched it, it's every bit as joyous as you'd hope. It's worth the hour or so to revel in how much they enjoy the game with each other. And know that you're watching something that supports a great cause.
Red Nose Day is a campaign with the mission to end child poverty by funding programs that keep children safe, healthy, and educated. Through the power of entertainment, Red Nose Day brings people together to laugh and have fun, all while raising life-changing cash for the children that need it the most. Since their debut in 2015, they have raised nearly $150 million and have positively impacted over 16 million children in America, and around the world. To learn more about Red Nose Day, please visit https://www.rednoseday.org.
The adventure you watch was selected in part by fans who were able to donate to select certain components of Stephen's game, like the nemesis he'd face, or the companion he might have along the way. This game is so much fun to watch–whether it's the "it's been so long since I've heard the word ichor," "welcome home friend" exchange, or just hearing stories about D&D and how they came to it.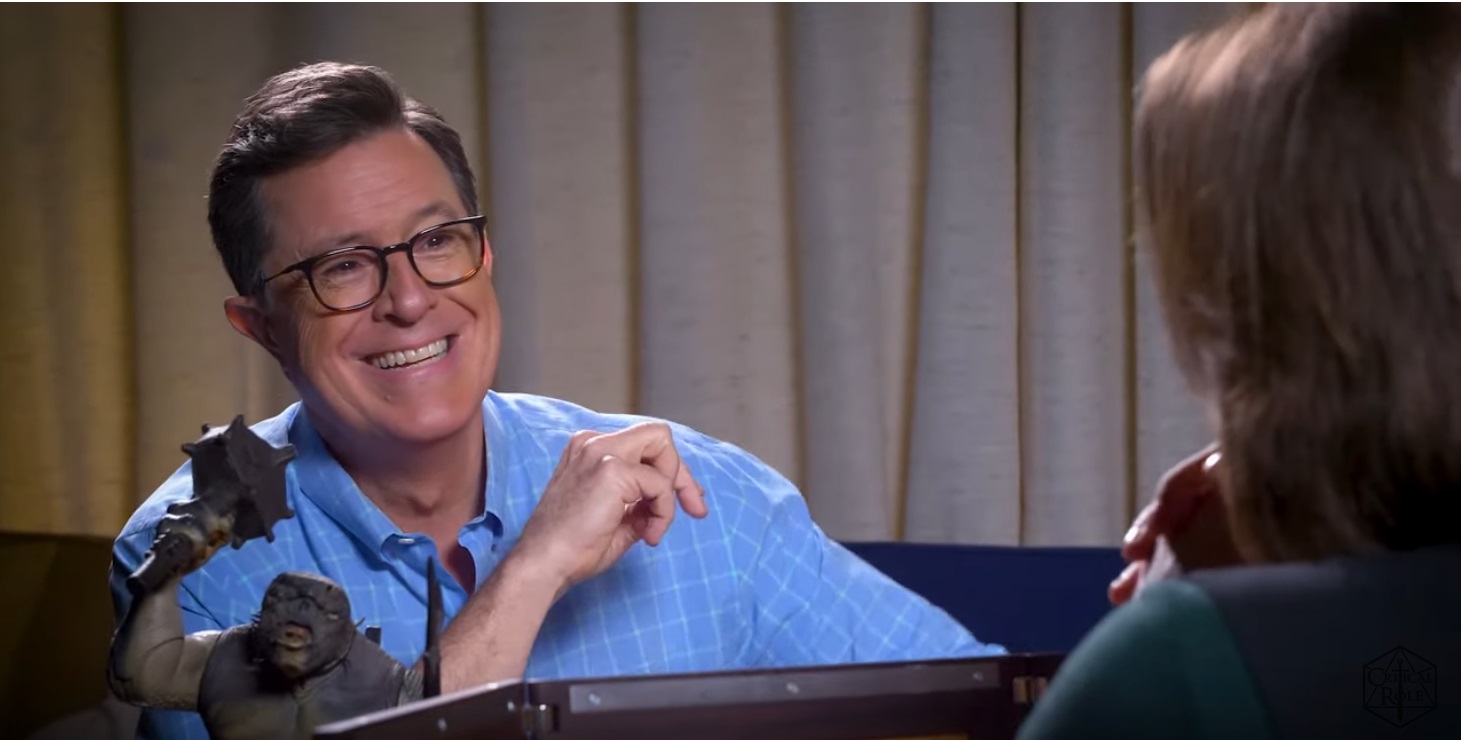 And, you can still join in for a good cause, between now and May 28th, you can go to Critical Role's Red Nose Day Page and chip in to the overall campaign, which blew past its original $50k goal, and is nearing $100k at press time.
Happy Adventuring!